Okroshka on whey is a cold refreshing soup, cook it with hunting sausages – it will turn out fragrant and satisfying. Smoked sausages are perfect here. In the summer, in the heat – this is salvation. Thanks to whey, okroshka is obtained with a slight sourness – it is tasty and invigorating.
Cook okroshka with vegetables and herbs. You will also need sour cream – to enhance the taste and color. Boil potatoes and eggs ahead of time. Use the rest of the vegetables and herbs fresh. Take fresh cucumbers and dill – the aroma will intensify. In addition to dill, you can optionally add green onions to give a slight spicy flavor. Fans of cold soups will definitely like this recipe. The composition of the ingredients for okroshka can vary – sausage can be boiled, instead of cucumbers, someone likes to add radishes. But the result always remains the same – everyone likes cold okroshka!
Ingredients:
Serum – 700 g.
Potato – 200 g.
Cucumbers – 150 g.
Hunting sausages – 150 g.
Chicken eggs – 1-2 pcs.
Sour cream – 100 g.
Dill – 5 g.
Salt – to taste.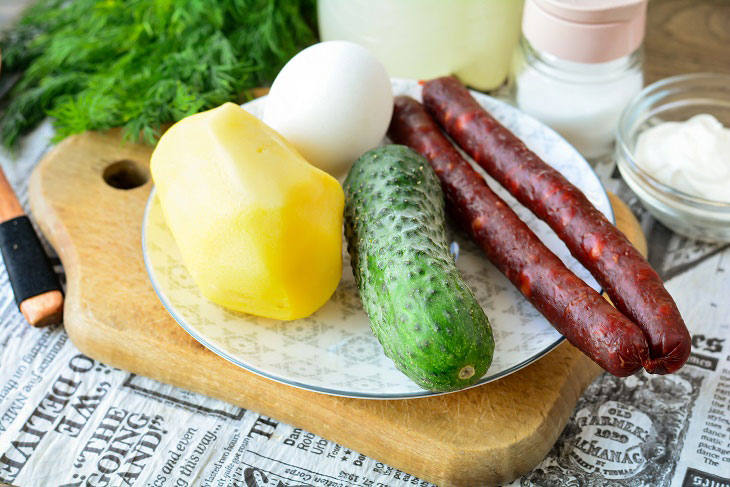 How to cook:
1. Boil the peeled potatoes and cool completely, then cut into cubes for hash.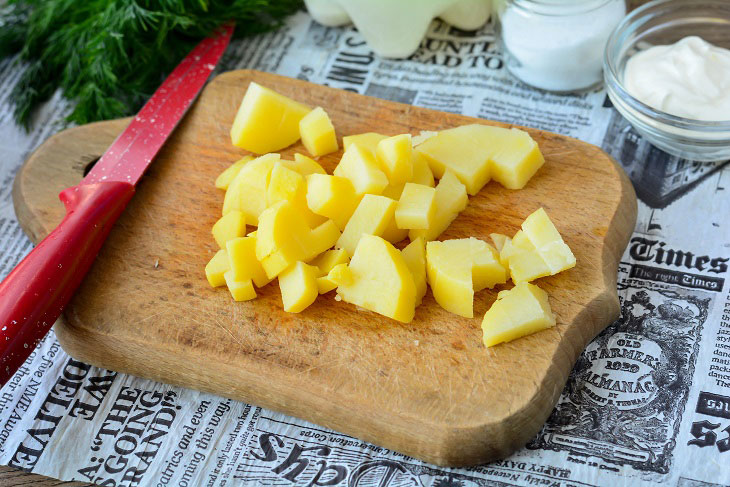 2. Cool the hard-boiled eggs as well and peel them. Boil the eggs in boiling water for 8 minutes, then cover the eggs with cold water and let cool. Peel the eggs and cut into cubes.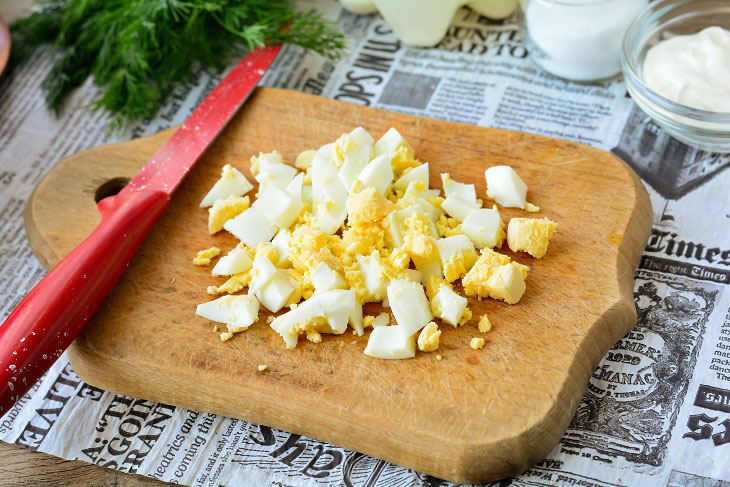 3. Cut hunting sausages into thin rings. Buy high-quality, smoked and tasty sausages.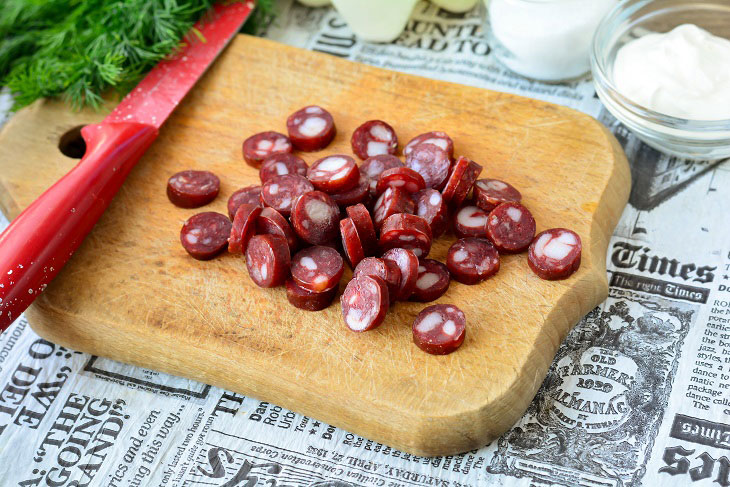 4. Cut off the tails from the washed cucumbers, cut the vegetables into small cubes.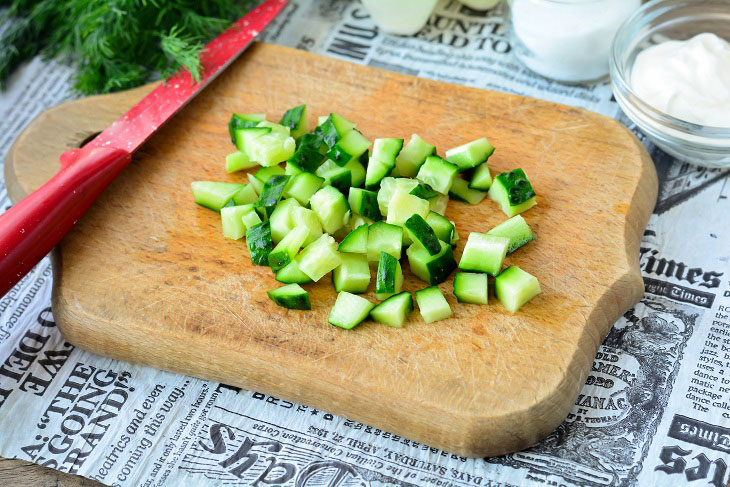 5. Finely chop the washed and dried dill – fresh herbs in okroshka are always appropriate.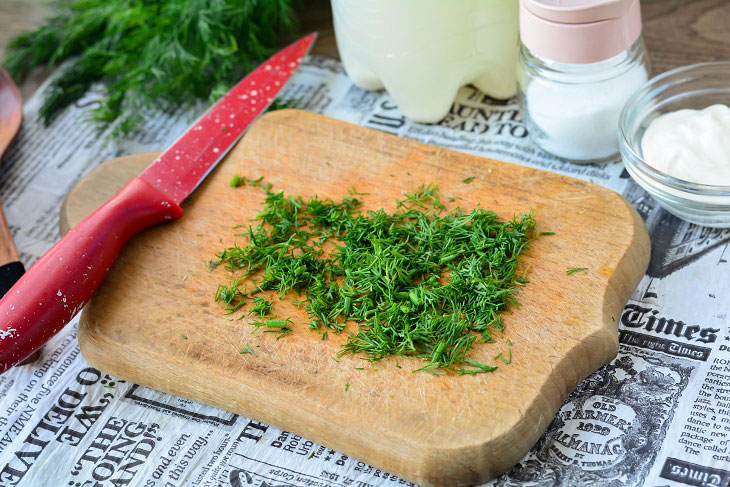 6. Put all the prepared and chopped ingredients into a deep container: potatoes, eggs, sausages, cucumbers.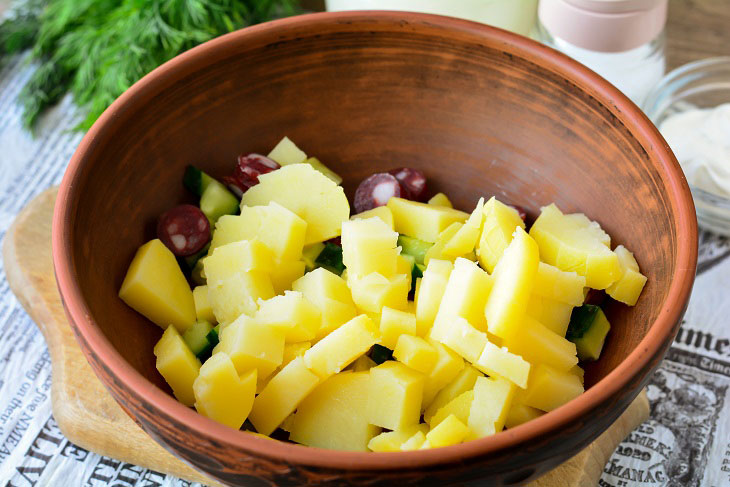 7. Add fresh herbs as well. Salt a little, stir.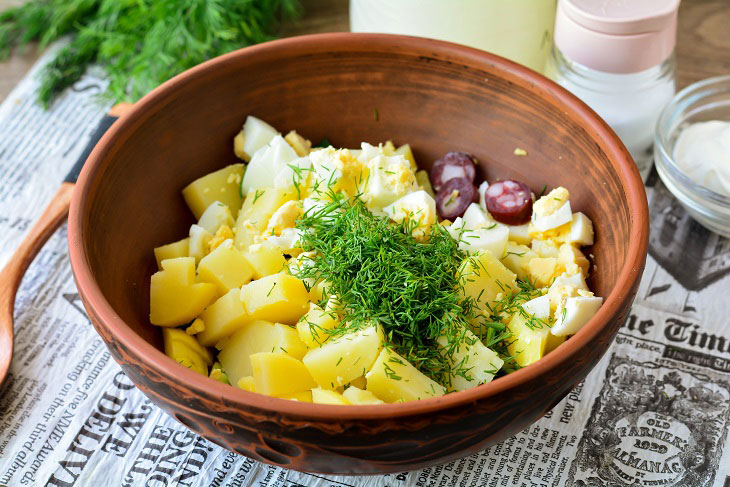 8. Pour in cold whey and add chilled sour cream. Take sour cream of any fat content. I used 15%.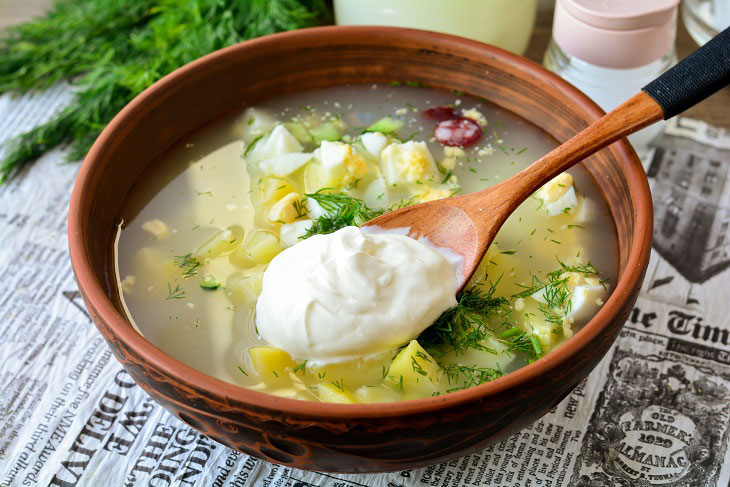 9. Okroshka on whey is ready – try for salt, and so that there is enough acid. If there is not enough acidity, add another spoonful of sour cream.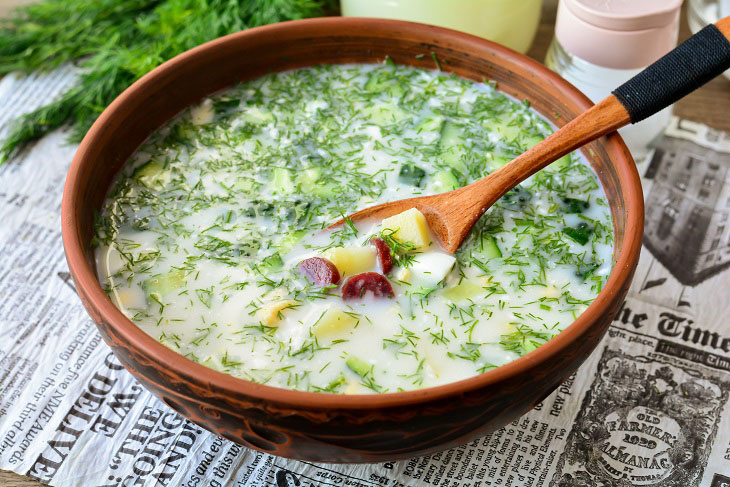 Serve okroshka in serving bowls.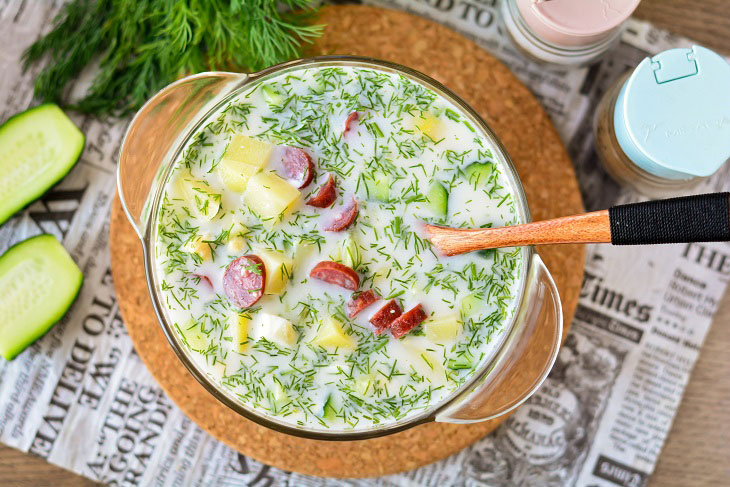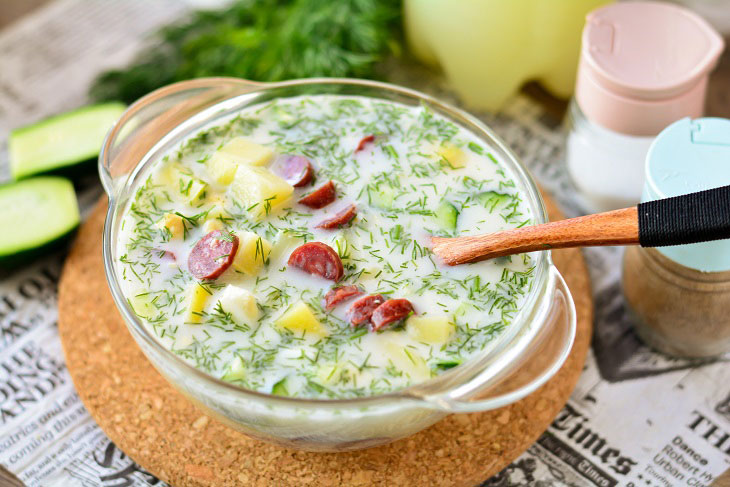 Bon appetit!