A simple and very tasty beetroot can be cooked immediately in a plate – for one serving, or in a saucepan, immediately for the whole family. All ingredients are available and if everything you need is already cooked (beets, eggs), then the whole process will take literally 10 minutes. For dressing, you can take sour cream or kefir, and for a piquant note, grated horseradish and mustard are useful.
Ingredients:
Beets (medium) – 1 pc.
Chicken egg – 2 pcs.
Cucumber (small) – 2 pcs.
Sprigs of fresh herbs (dill, parsley) – 5-6 pcs.
Green onion feathers – 3-4 pcs.
Salt – 3 pinches.
Spices – 3 pinches.
Sour cream – 2 tbsp. l.
Lemon juice – 2 tsp
How to cook:
1. Boil vegetables and eggs, then cool and peel. Grate a small beetroot on a large grater into a plate.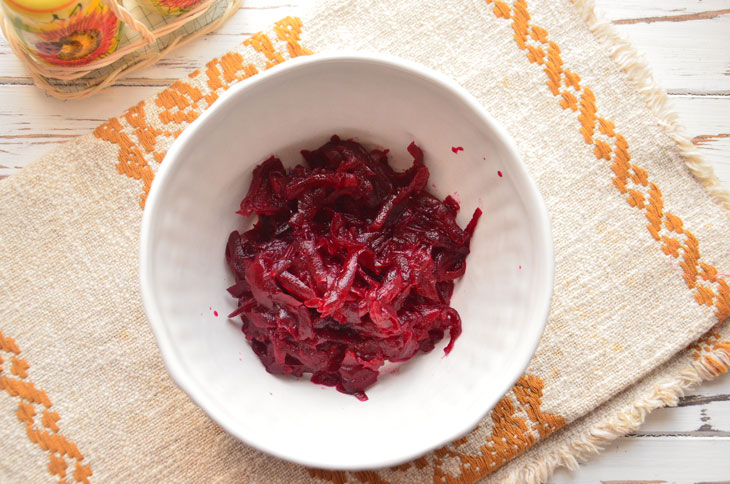 2. Wash a fresh cucumber and cut off the ends, check it for bitterness. Grate on a coarse grater and send to a bowl.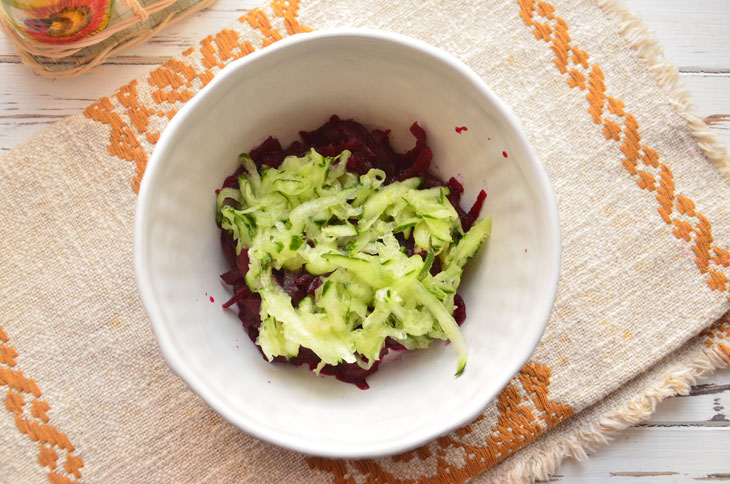 3. Cut chicken eggs into halves. In each serving, send half a grated egg on a coarse grater. Leave the remaining two halves for serving.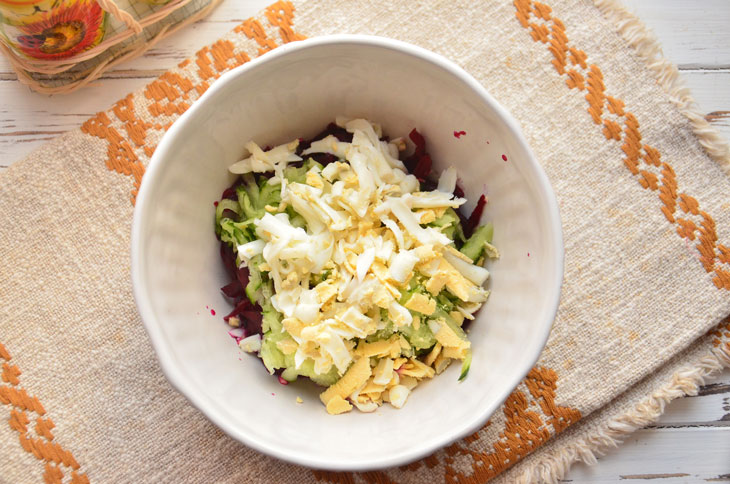 4. Finely chop the green onion and rub with salt.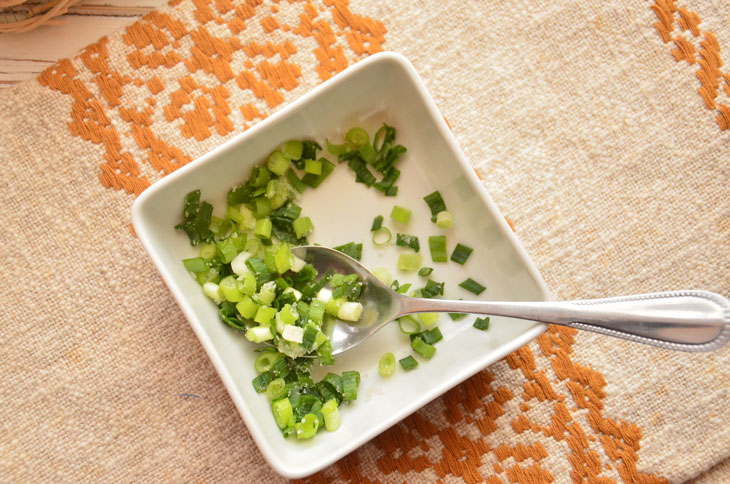 5. Wash parsley and dill, dry and chop finely. Arrange greens on plates, add green onions.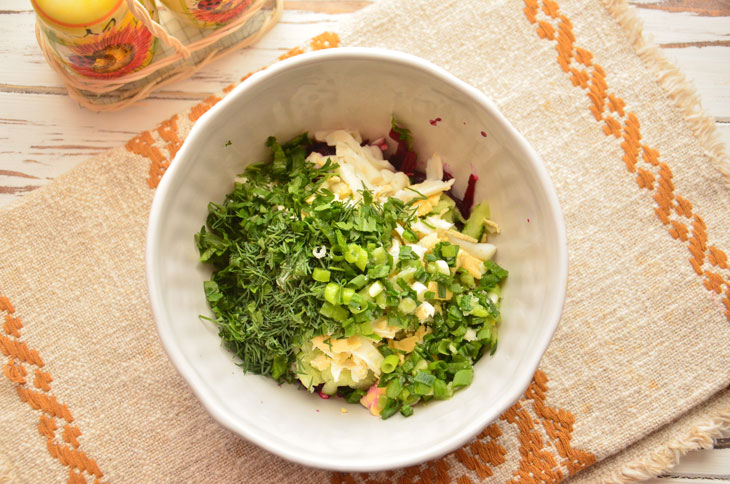 6. Add a spoonful of low-fat sour cream to each serving, salt the beetroot and sprinkle spices.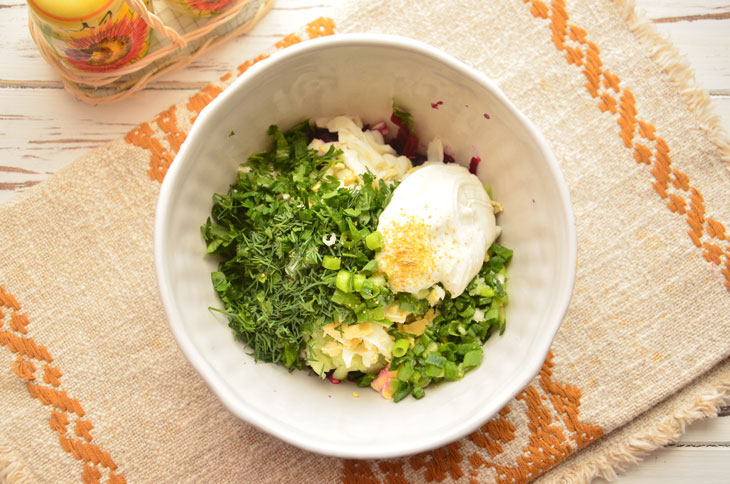 7. Pour in water, add lemon juice and stir everything.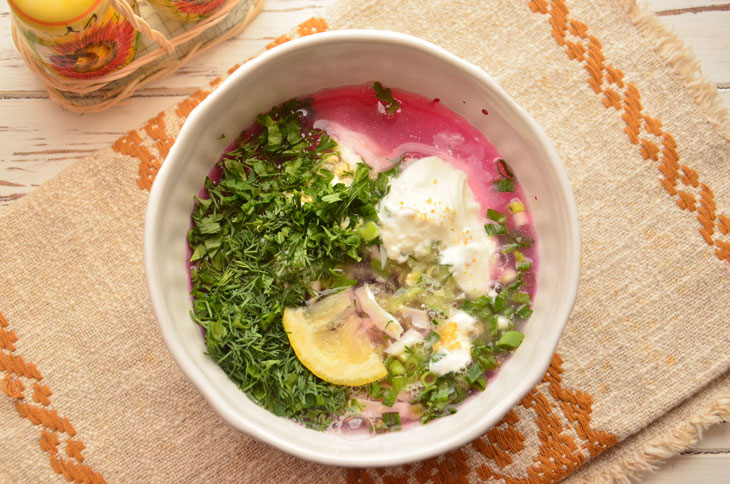 Serve beetroot immediately. If you want the soup to be very cold, you can throw a couple of ice cubes into each serving.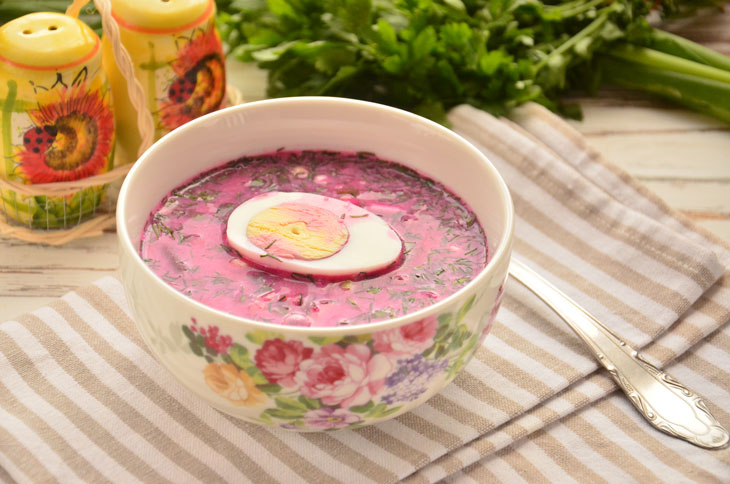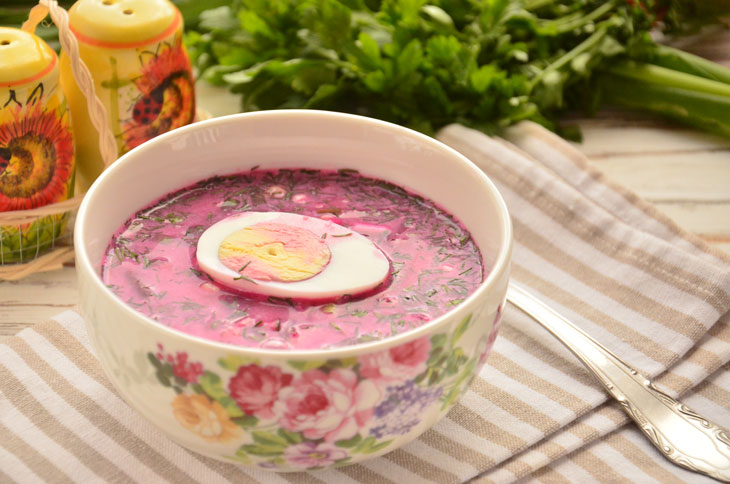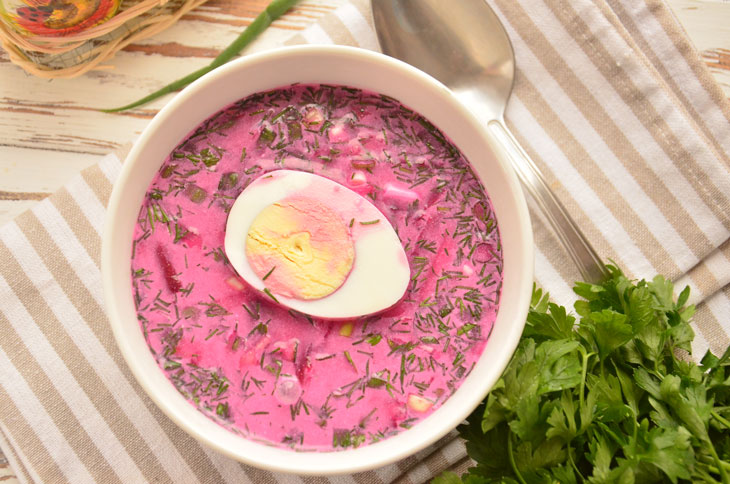 Bon appetit!