It's no secret that you can eat delicious food even in fasting. In addition, lean meals are healthy food in its most healthy, easy and very appetizing version. A vivid confirmation of this is lean borscht with oyster mushrooms.
The dish consists of a standard borscht set – beets, potatoes, carrots, cabbage. In addition, oyster mushrooms are added to the borscht for aroma and delicious taste. The brightness of the color of borscht is given by fresh lemon juice.
Ingredients:
Water – 2 liters.
Oyster mushrooms – 250 g.
Beets – 200 g.
White cabbage – 200 g.
Carrots – 100 g.
Potato – 200 g.
Tomato paste – 1 tbsp. l.
Sunflower oil – 2 tbsp. l.
Parsley greens – a few branches.
Ground black pepper – to taste.
Salt – to taste.
Lemon – 2 circles.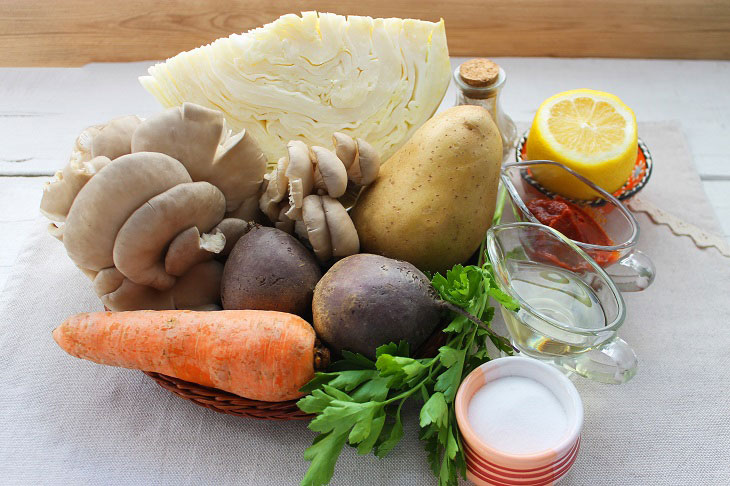 Cooking time: 60 minutes. Servings Per Container: 6.
How to cook:
1. Chop the cabbage into thin strips.
Quickly rinse the "inflorescence" of oyster mushrooms and divide into separate mushrooms. Cut large oyster mushrooms into several pieces, and leave small ones whole.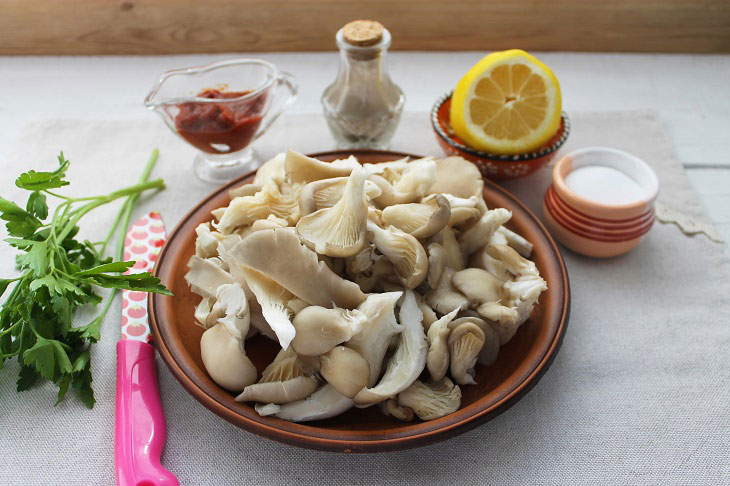 2. Wash beets, carrots and potatoes well with a vegetable brush.
Peel the potatoes and cut into sticks or cubes.
Clean beets and carrots. Grate the root vegetables on a coarse grater. Heat sunflower oil in a frying pan. Lay out the vegetables.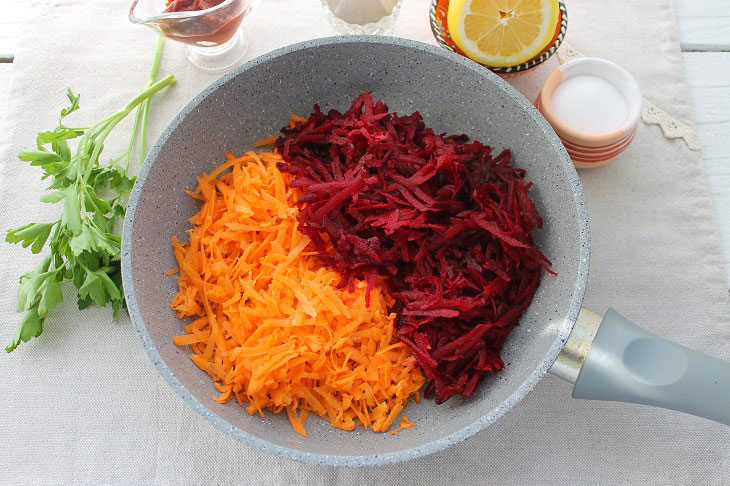 3. Stir and fry, stirring, 5 minutes. Squeeze the juice from the lemon slice into the pan.
The taste of borscht will become richer if you add finely chopped onion to the saute.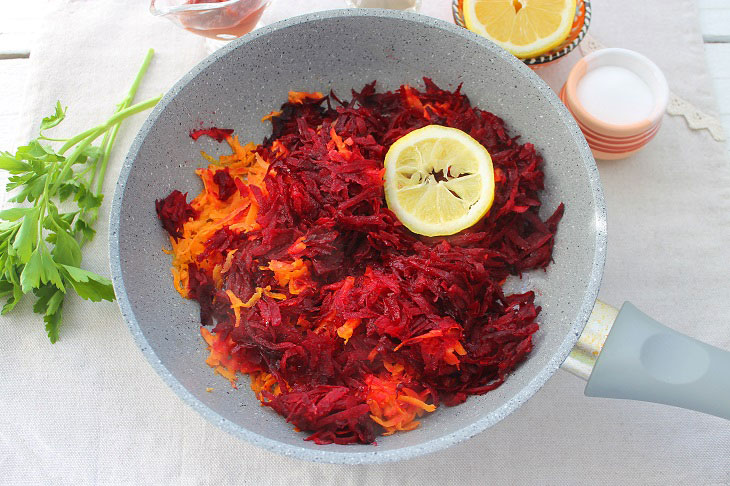 4. Cover the pan with a lid and simmer over low heat for 10 minutes.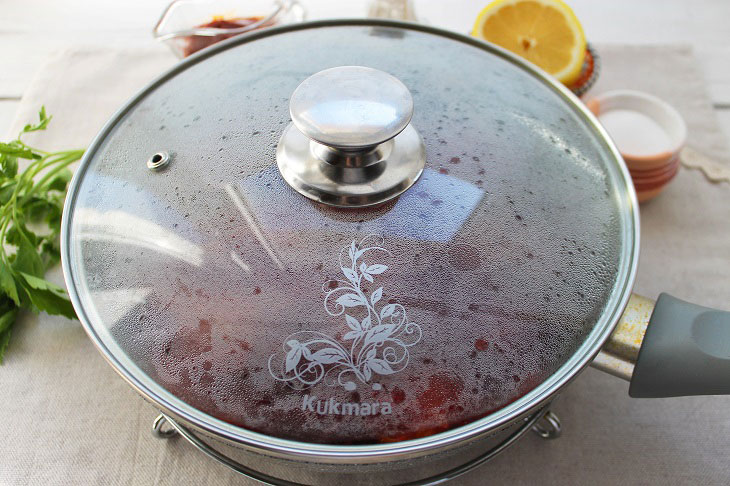 5. Add tomato paste and simmer for another 5 minutes.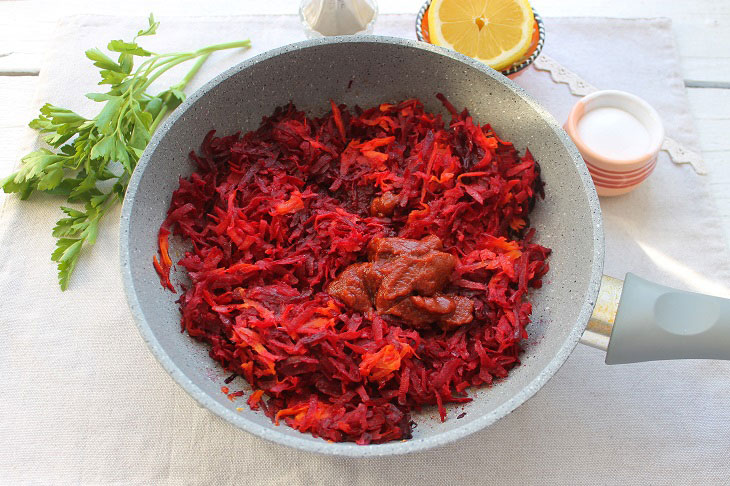 6. Boil water in a saucepan. Throw in the mushrooms. Bring to a boil and cook for 10 minutes.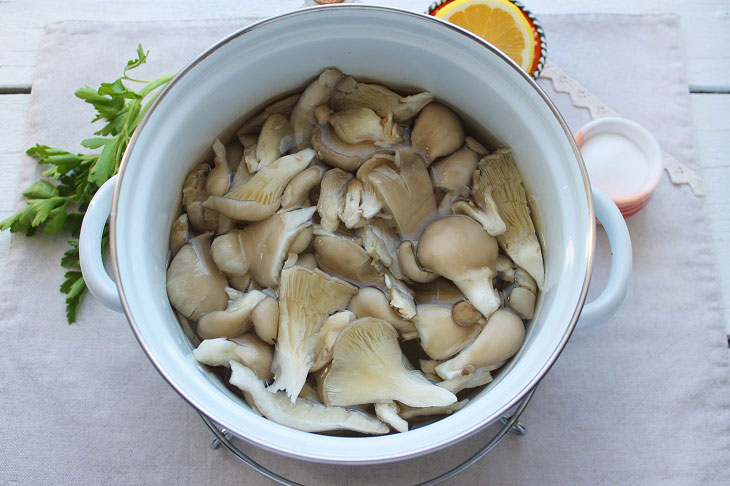 7. Put cabbage and potatoes. Continue cooking for another 10 minutes.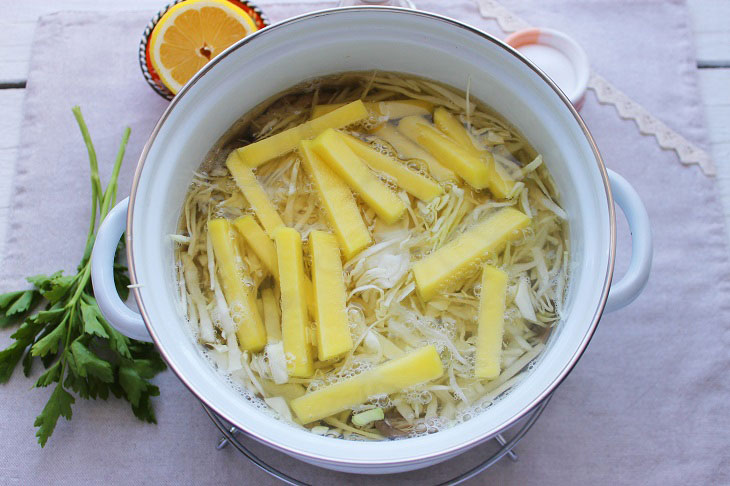 8. Add dressing, let it boil. Salt and season with black ground pepper. Squeeze the juice from the second circle of lemon. Stir and cook for 2-3 minutes, then remove from heat.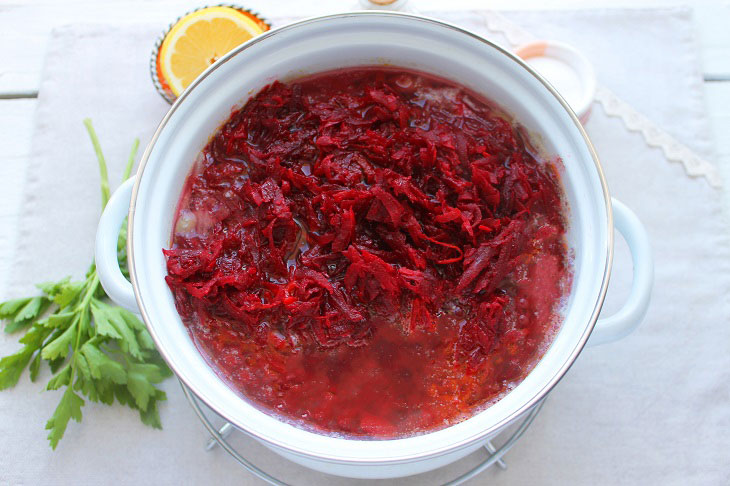 9. Pour the lean borscht with oyster mushrooms into portioned plates, decorate with parsley leaves and serve.
Serve sliced ​​black bread with borscht. If desired, serve separately in a gravy boat lean mayonnaise, which you can make yourself or buy.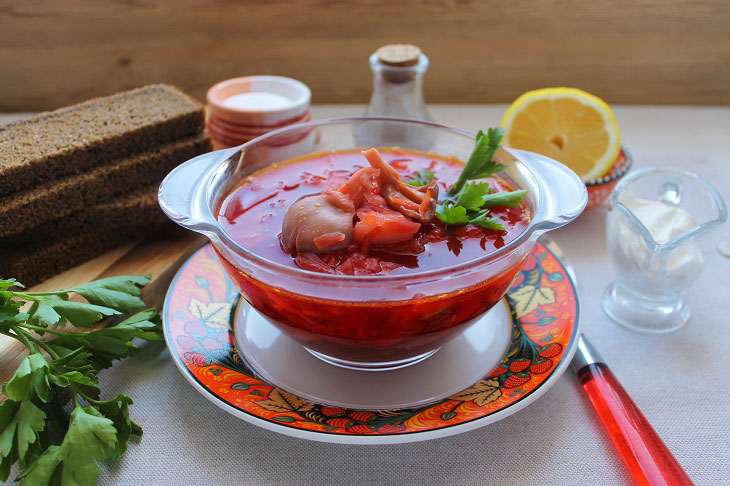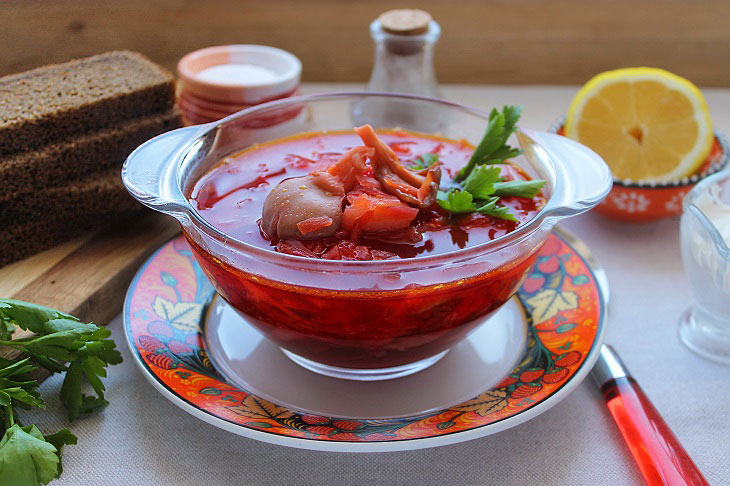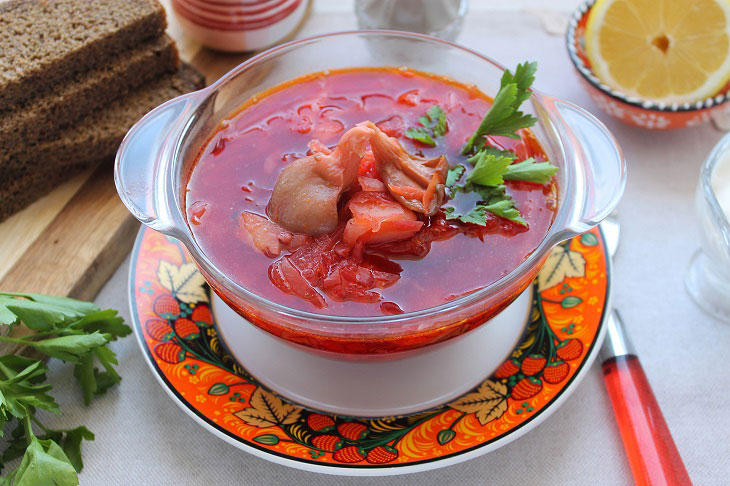 Bon appetit!