Condensed milk balls are a very beautiful and tasty dessert that can be prepared without much time and effort for tea or for the arrival of unexpected guests. Serve ready-made balls, best with condensed homemade milk or simply sprinkle each of them with powdered sugar.
They need to be fried in vegetable oil and the fire must not necessarily be strong, otherwise the rounds will not be baked and will be raw inside. There is no need to add sugar to the dough, as condensed milk contains it.
Ingredients:
Chicken egg – 1 pc.
Condensed milk – 0.5 cans.
Soda – 0.5 tsp
Vinegar 9% – 0.5 tsp
Flour – 200-250 g.
Vegetable oil – 200-250 ml.
Powdered sugar – for serving.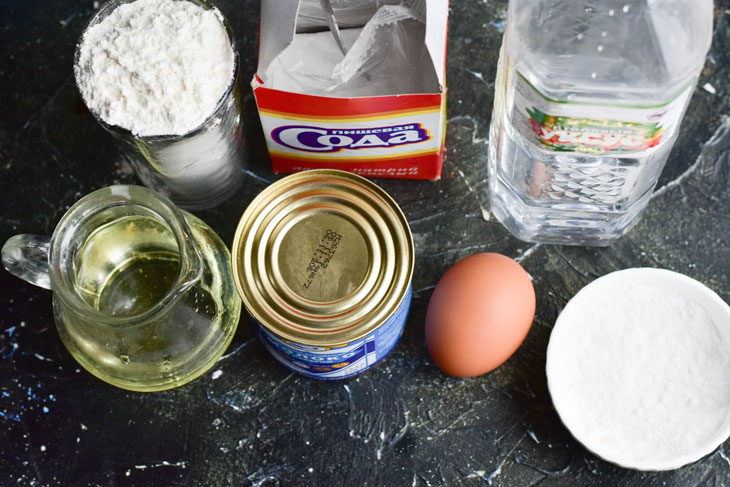 Cooking:
1. Beat the chicken egg into a deep bowl. Open a jar of condensed milk with a special key. Pour milk into the egg. Mix well with a whisk or wooden spoon.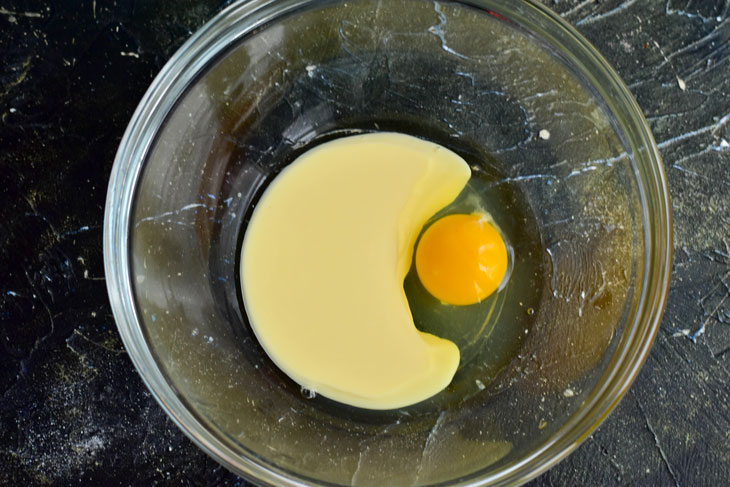 2. Put the soda in a large spoon or bowl, extinguish it with vinegar. Pour it into the egg mixture.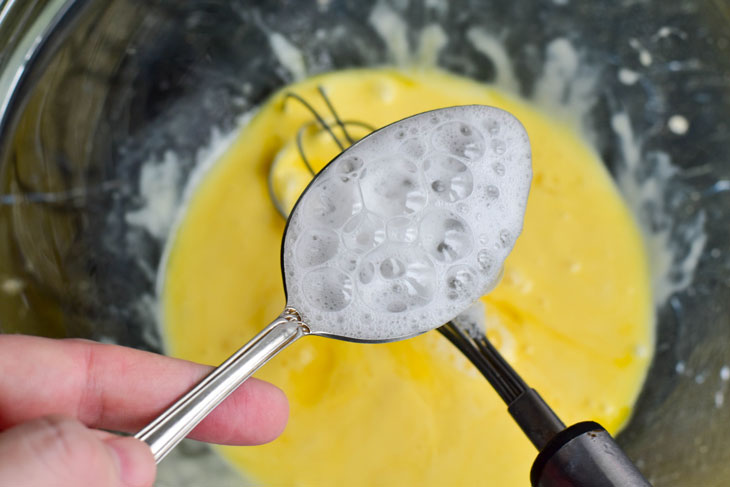 3. Add flour gradually.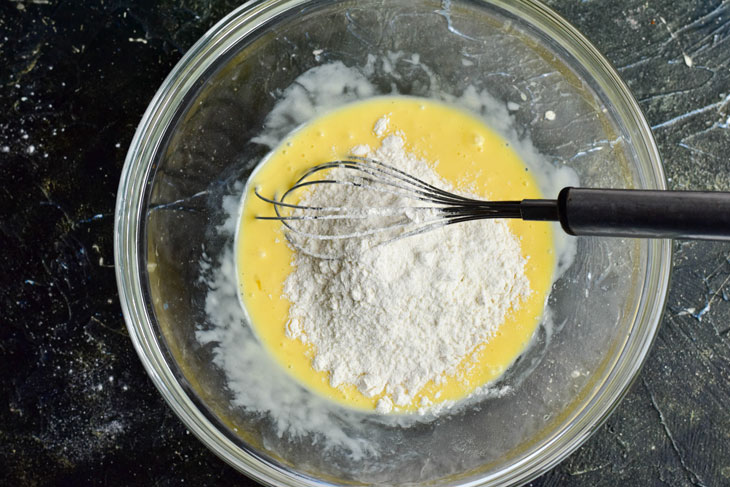 4. Knead the dough and, if necessary, add more flour. The dough should be slightly sticky to your hands.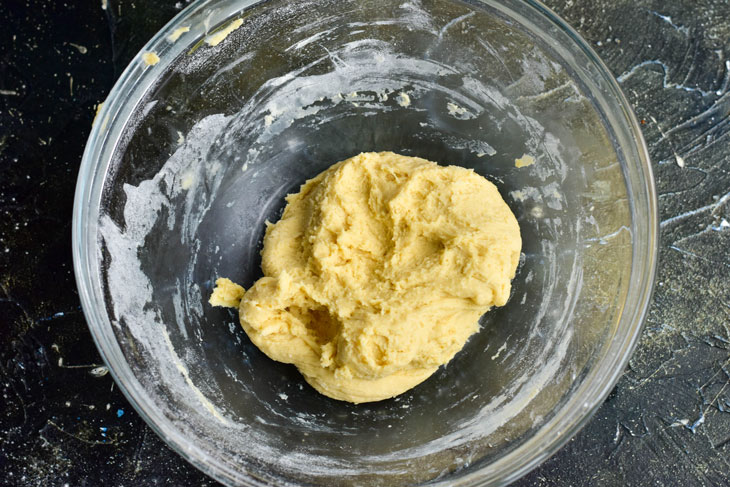 5. From the finished dough, roll the same and not too large balls (moisten your hands with water beforehand).
Keep in mind that when frying, the balls will double in size.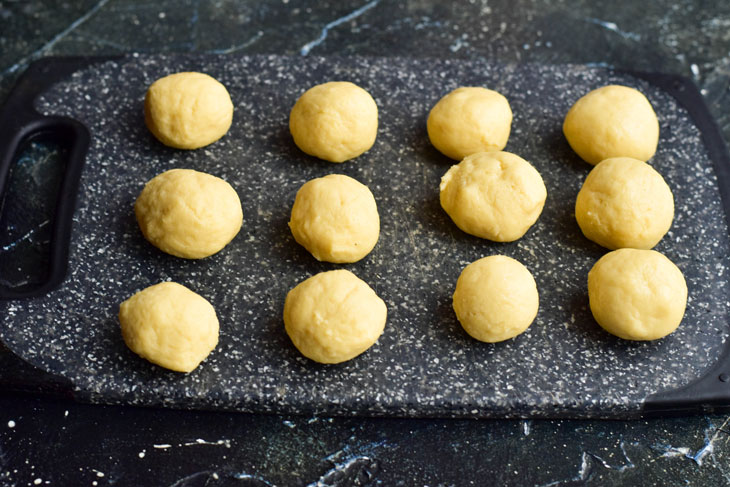 6. Heat the vegetable oil, and then put the prepared balls into it. Fry them until golden brown over low heat.
You do not need to turn the balls over when frying, they magically do this procedure themselves.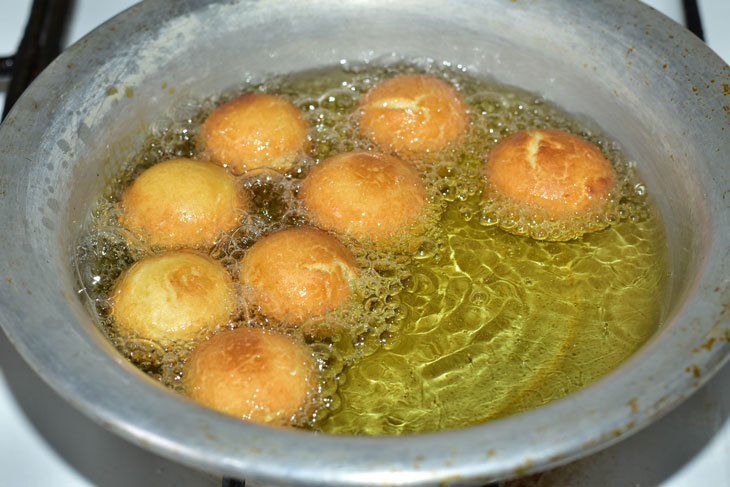 7. Put the finished balls first on a paper towel, let the excess oil escape from them. Then transfer them to a dish.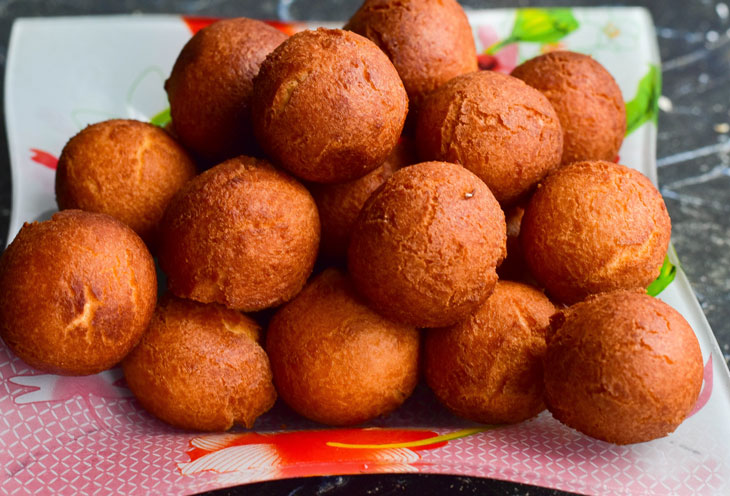 8. When they have cooled, sprinkle them with powdered sugar.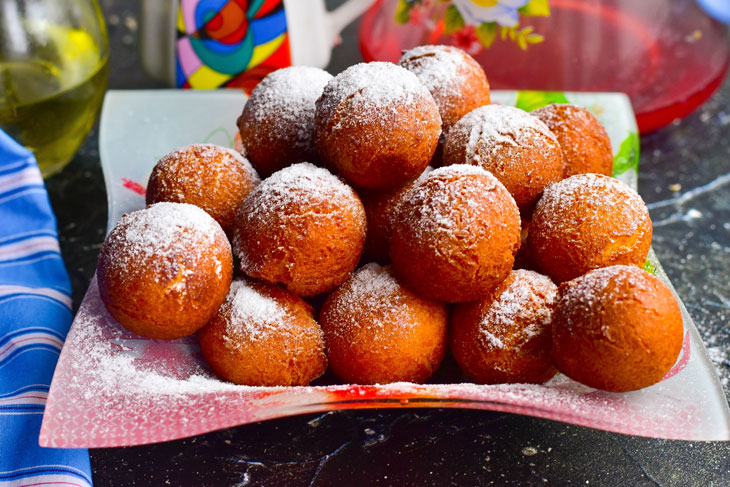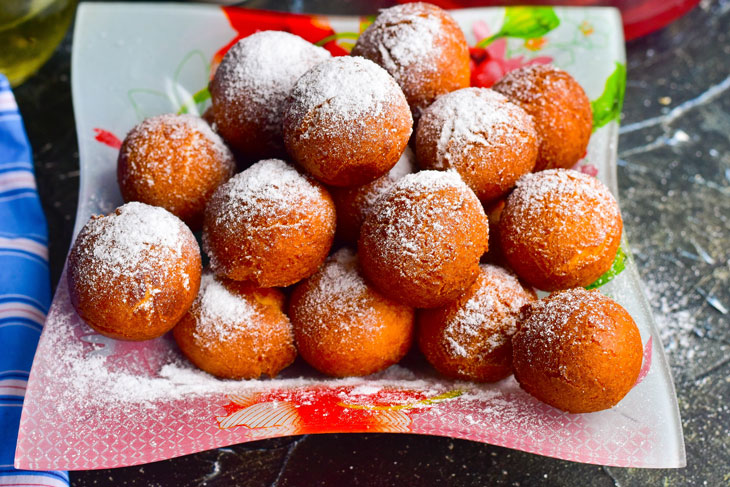 Enjoy your meal!