Cookies "Banana Hit" will not leave anyone indifferent. Delicate dough and fragrant filling will appeal to every1. Children will especially love these cookies. Delicious filling they will definitely remember.
For the recipe, take wheat flour, sugar and eggs. You will also need margarine for the dough or replace it with butter. This will not affect the result in any way, only with margarine the cookies will turn out a little softer. For the filling, take a banana and any chocolate. You can take both milk and dark natural chocolate.
Banana-chocolate cookies are the perfect complement to any tea or cup of coffee!
Ingredients:
Wheat flour – 400-450 g;
Margarine or butter – 100 g;
Sugar – 100 g;
Chicken eggs – 1 pc.;
Banana – 1 pc.;
Milk or black chocolate – 40 g;
Baking powder – 0.5 tsp.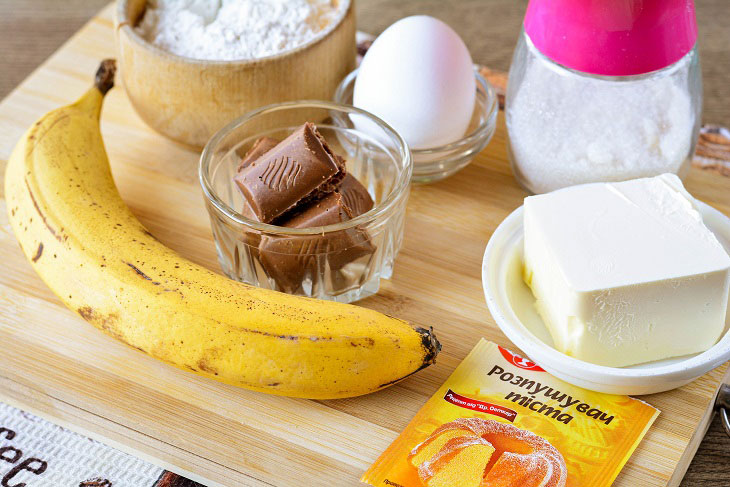 How to cook:
1. Drive a chicken egg into a deep bowl and add the required amount of sugar.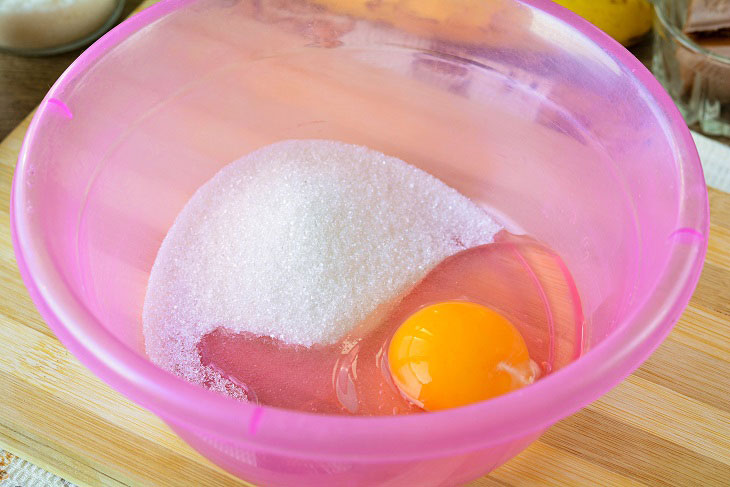 2. Shake the egg-sugar mass with a whisk until it doubles in size. There will be a lot of air bubbles.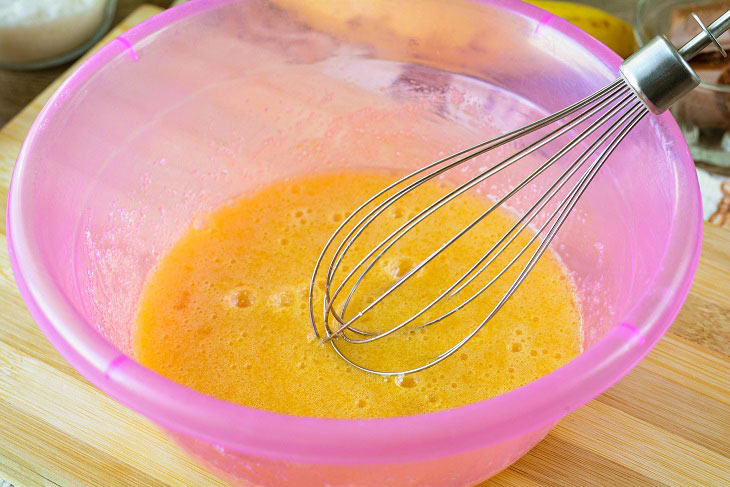 3. Melt margarine and let cool.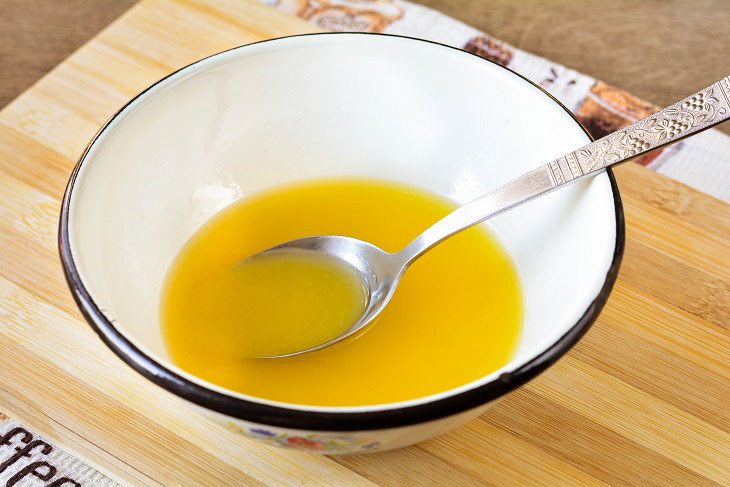 4. Pour the melted margarine into the egg mixture, mix it.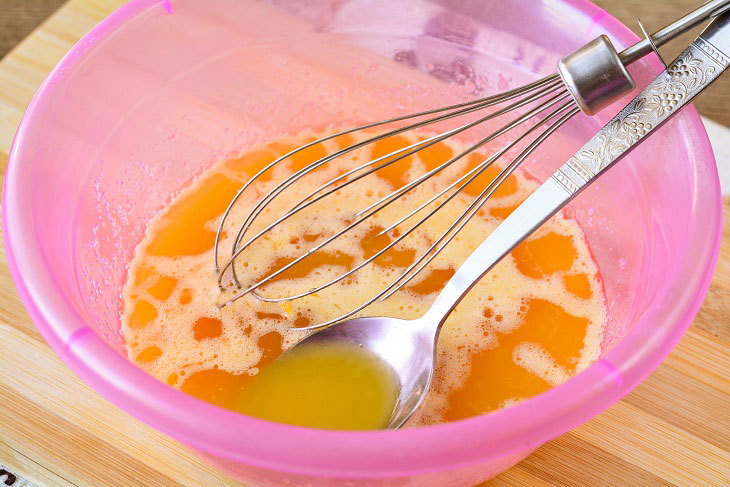 5. Pour the sifted wheat flour and add the baking powder there. Cookies with baking powder are more fluffy and soft.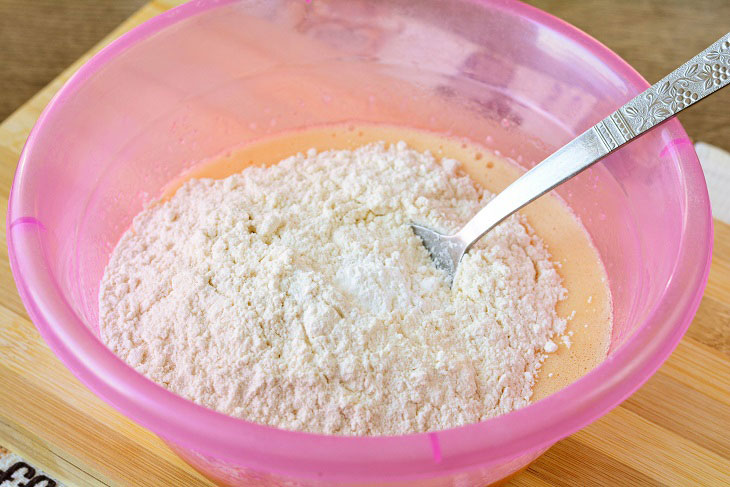 6. Knead the dough, roll into a tight but soft ball. The dough will not stick to your hands.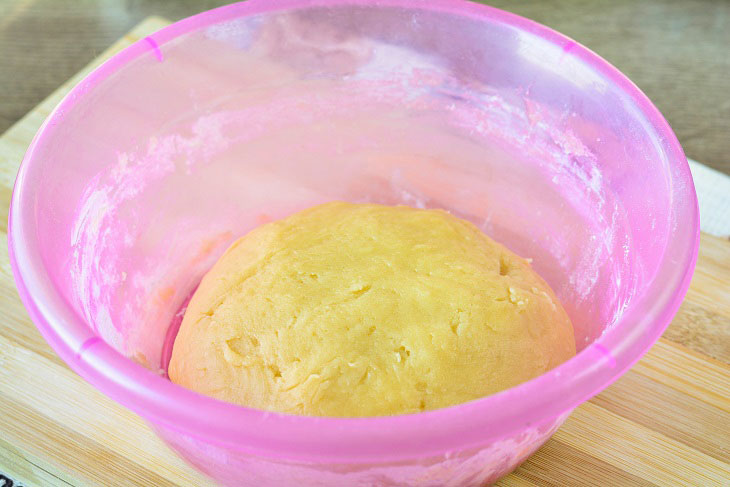 7. Divide the dough into small balls, then roll out each ball with a rolling pin so that the thickness is about 0.5 cm.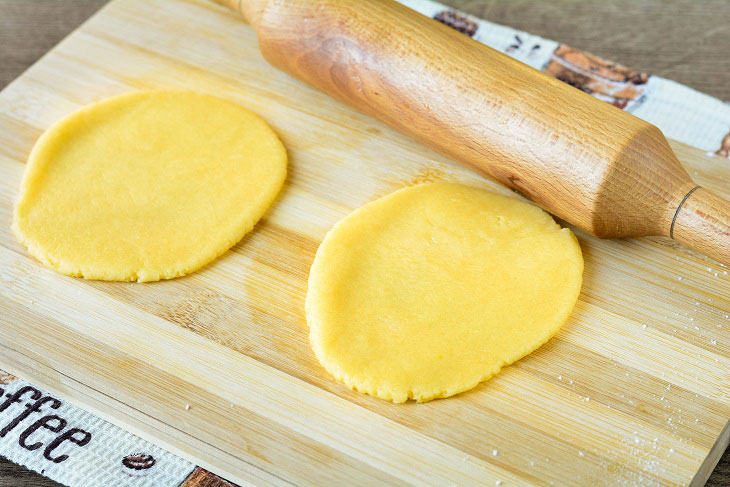 8. Put the filling in the center: slices of bananas and chocolate.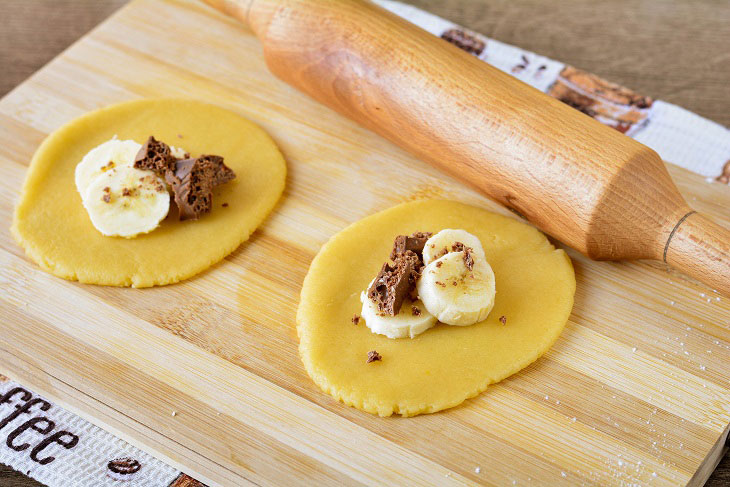 9. Top the filling with the same piece of rolled dough. Pinch the edges.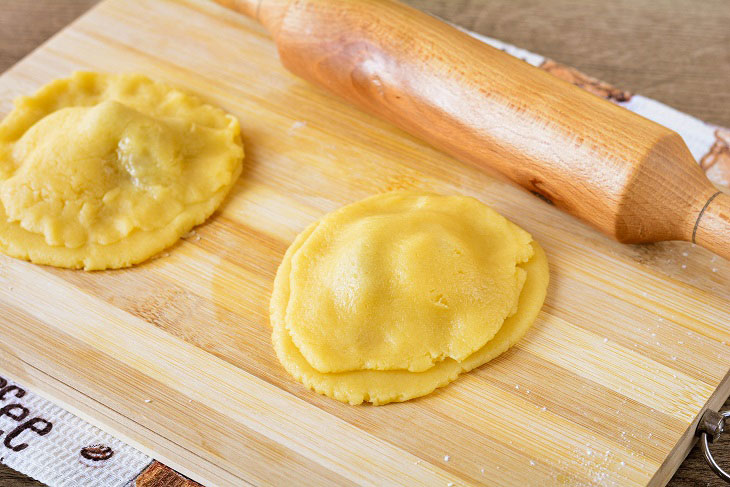 10. Shape into cookies, squeezing out a round shape so that the filling remains inside.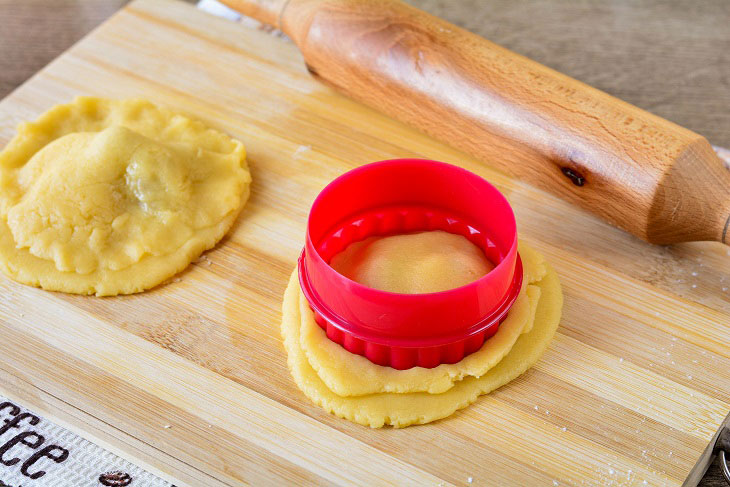 11. Put the cookie blanks on a baking sheet and send to bake in an oven preheated to 180C.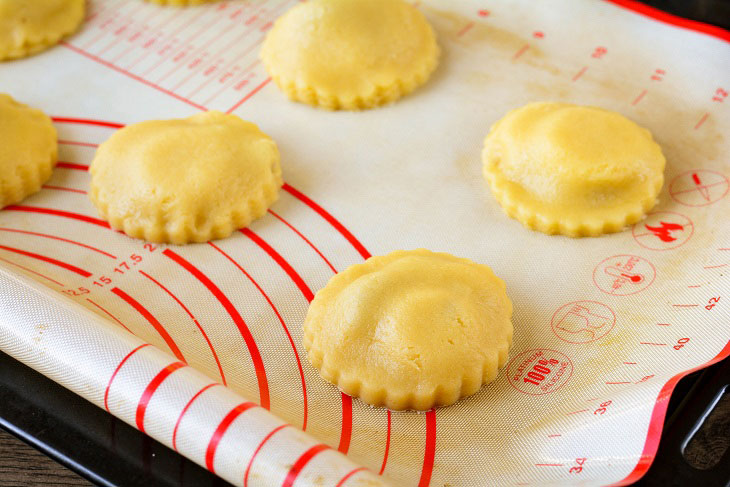 12. Bake for 15-20 minutes until browned.
Cool the finished cookies, after which you can serve. After baking, the chocolate inside will melt and in combination with bananas it will turn out very tasty.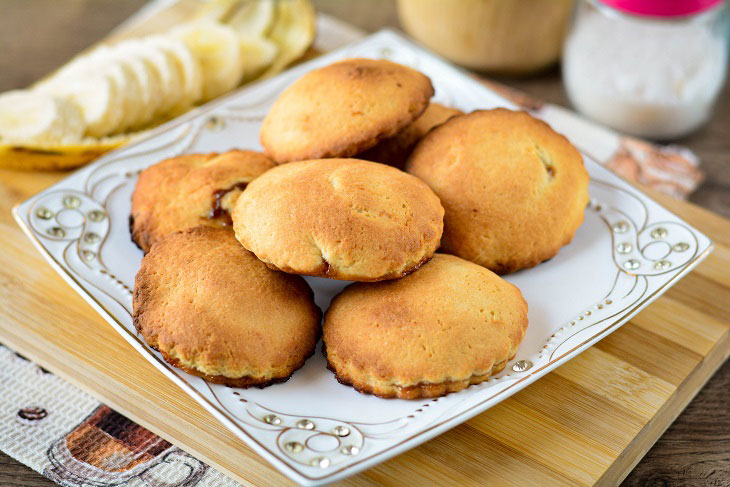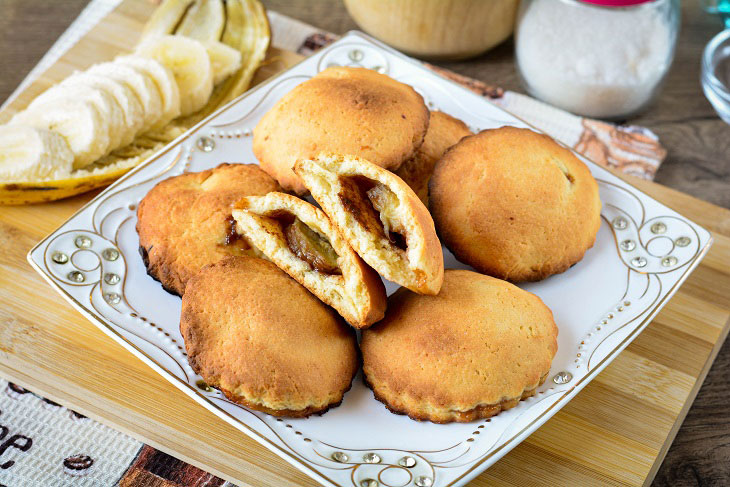 Enjoy your meal!