Cottage cheese soufflé casserole is a delicate, airy dessert that may well be the perfect ending to any holiday dinner. The basis of the dish is dietary cottage cheese. Orange juice fills the dessert with delicious citrus notes. Bright orange juicy apricot halves elegantly emphasize the sweetness of the casserole. The connecting links are semolina and eggs.
Ingredients:
Diet cottage cheese – 400 g.
Egg – 4 pcs.
Semolina – 6 tbsp. l.
Orange – 1 pc.
Canned apricots – 400 g.
Sugar – 4 tbsp. l.
Salt – 1 pinch.
Baking powder – 2 tsp
Butter and semolina – for greasing and sprinkling the form.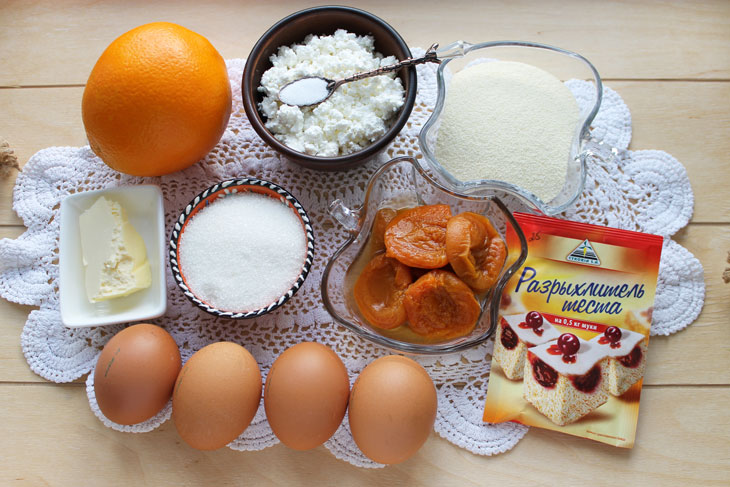 Cooking time: 1 hour. Servings Per Container: 4.
Cooking:
1. Wipe the cottage cheese twice through a sieve. But, if you want to save time, grind the cottage cheese into a homogeneous mass with a blender, as in the proposed recipe.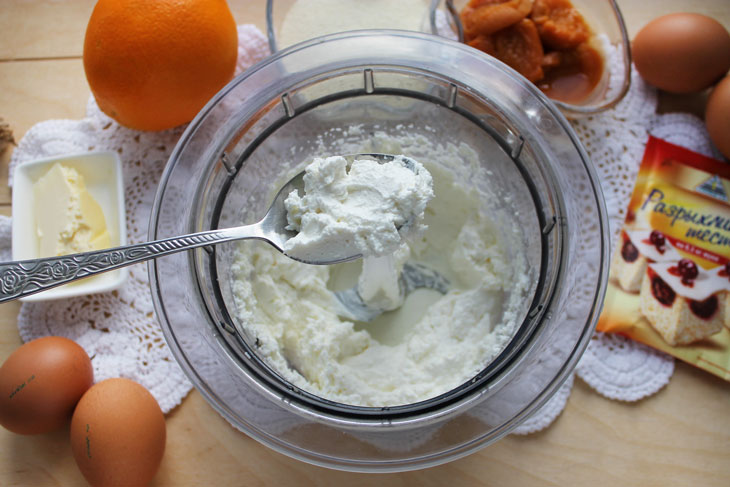 2. Wash the orange and cut it in half. Squeeze juice from one half. Measure out 4 tablespoons.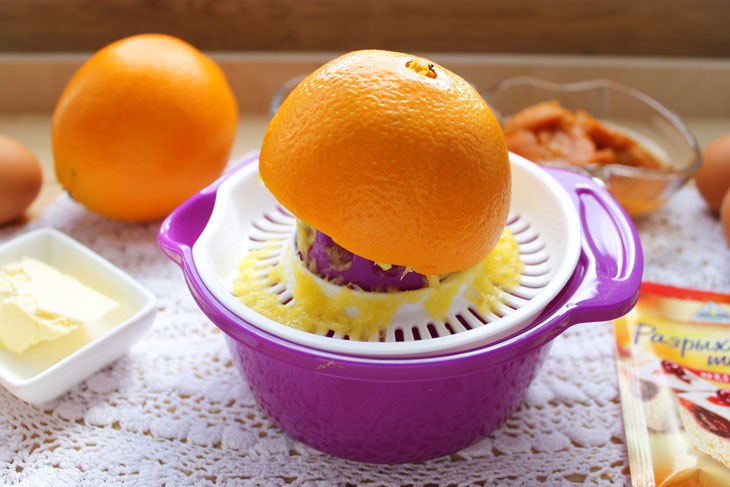 3. Transfer the cottage cheese from the blender bowl to a bowl. Add orange juice, sugar and salt.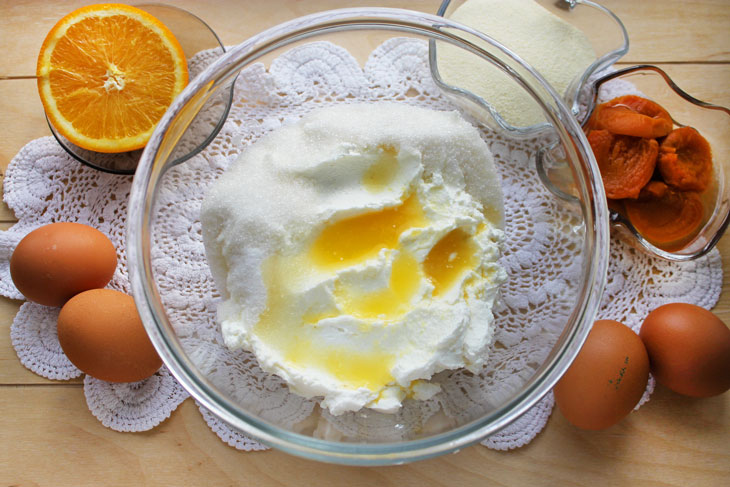 4. Beat until fluffy.
5. Beat the eggs into another bowl.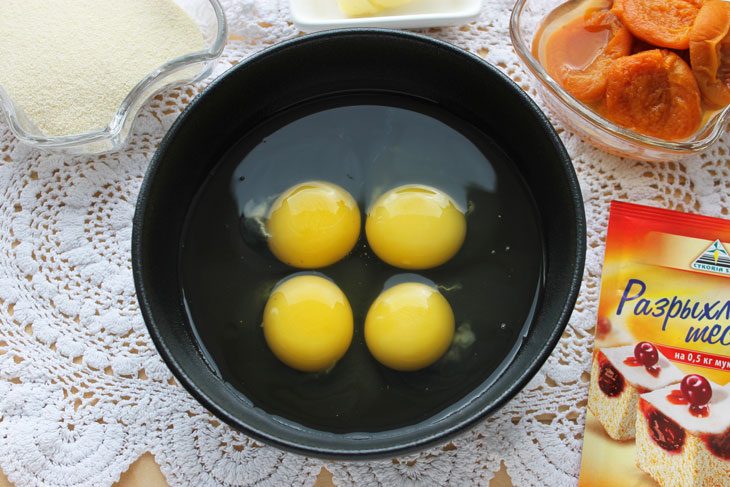 6. Beat them with a mixer.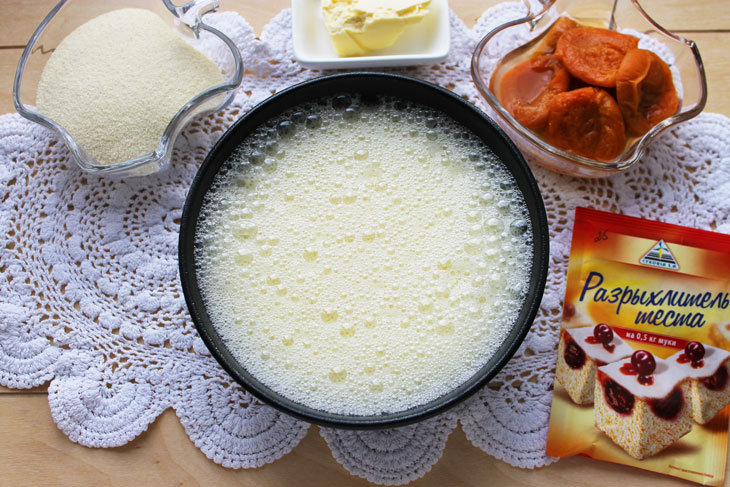 7. Add semolina and baking powder to the bowl with curd mass. Whisk.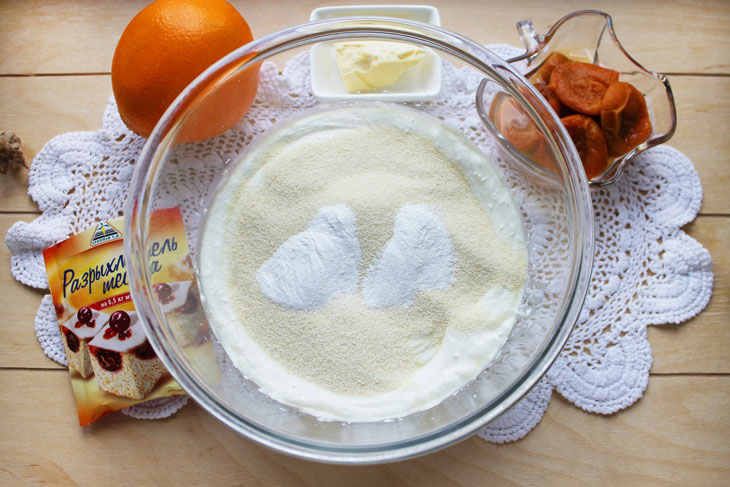 8. Stir in beaten eggs. Gently stir with a spatula until smooth.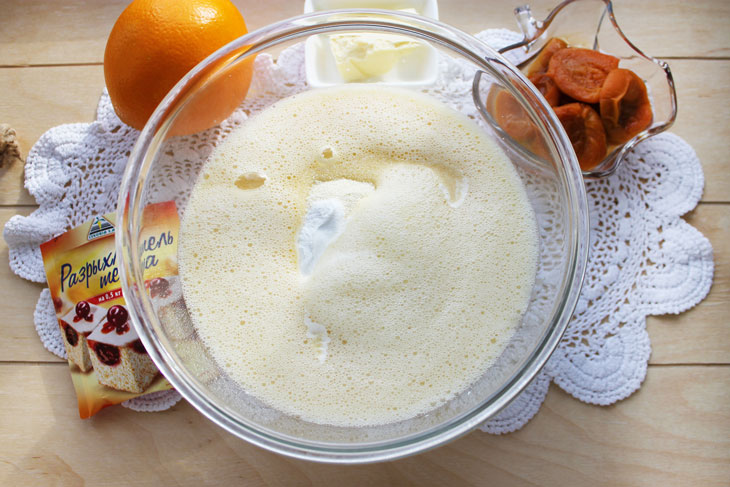 9. Lubricate the baking dish with melted butter and sprinkle with semolina. Put half of the curd mass in it.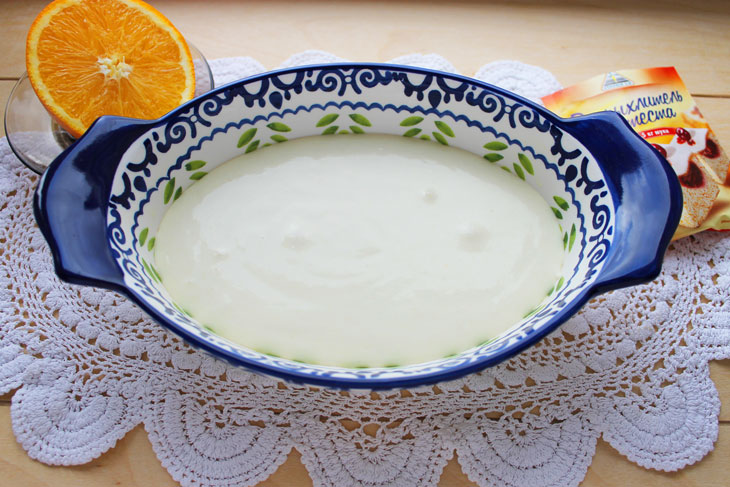 10. Next, lay out the apricots.
You can replace canned apricots with the same amount of peaches, only the peaches will need to be cut into pieces.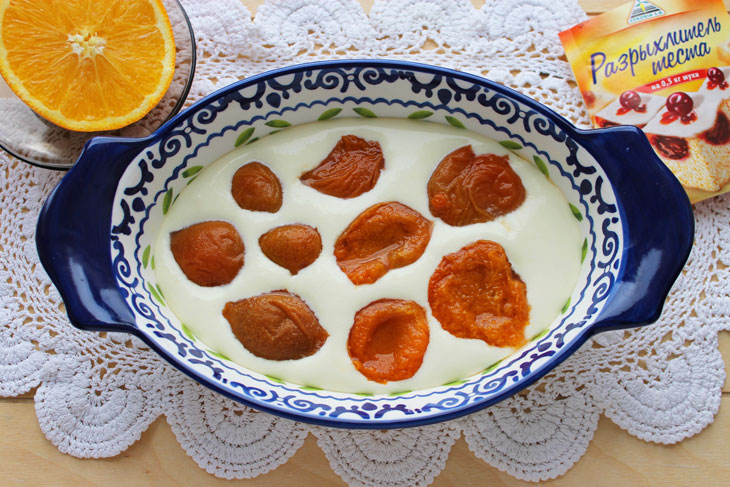 11. Cover them with the remaining mass.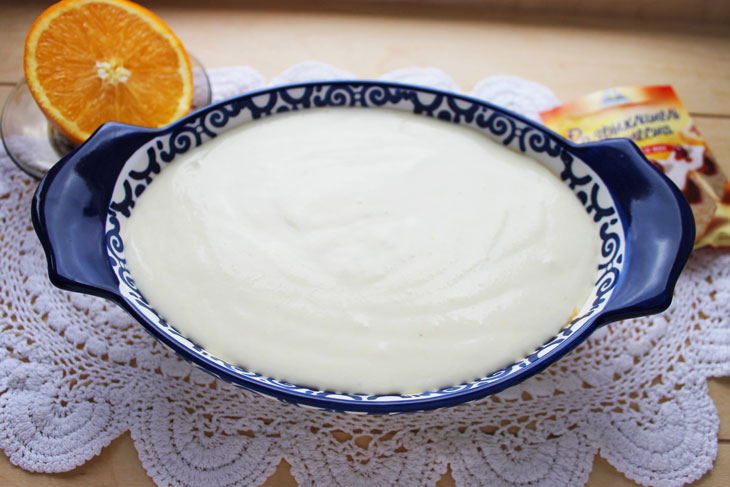 12. Preheat the oven to 170⁰ C. Place the mold in the oven and cook for 30-40 minutes.
Cooking time depends on the size of the mold. If the container is large in diameter, the layer of the casserole will be thinner and it will bake faster.
Cottage cheese souffle casserole is good both warm and cold. Serve it with tea, coffee or milk.
For a richer flavor, you can drizzle the finished casserole with apricot brandy. This option is for adults only.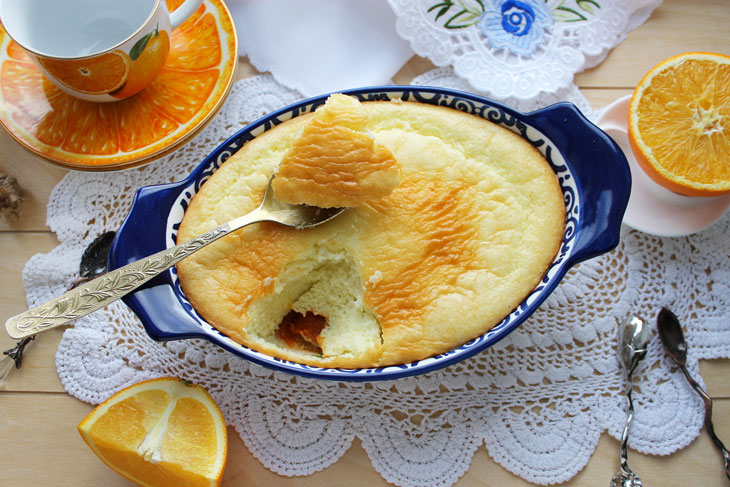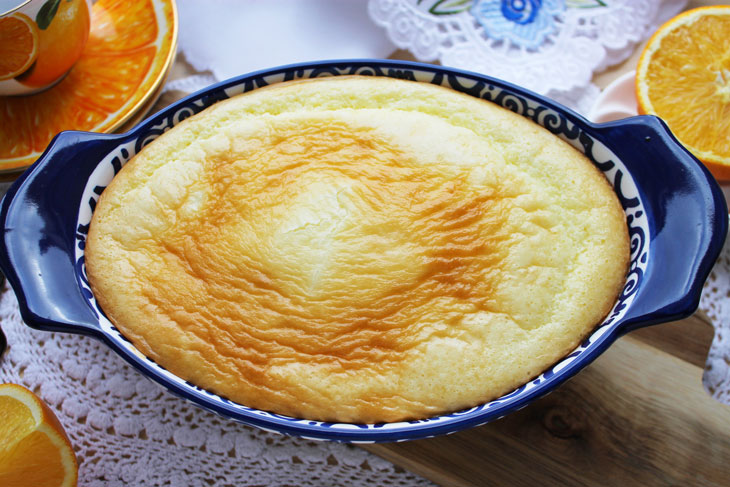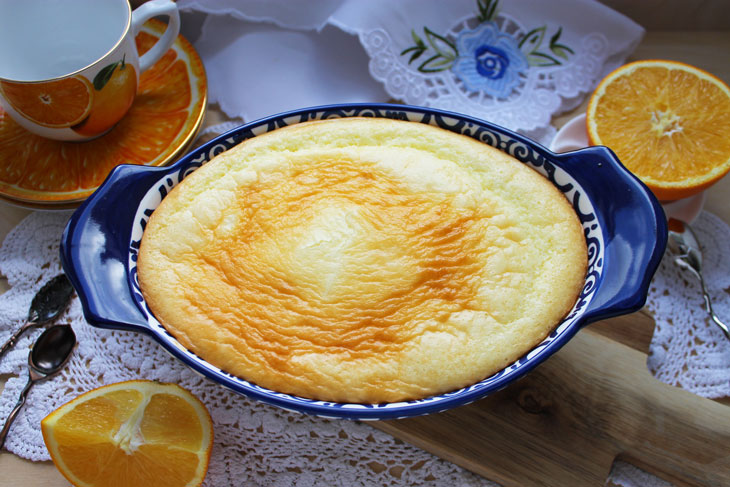 Enjoy your meal!