Everyone knows and loves the famous Oreo cookie. We offer to cook its homemade version, which is no worse, and even tastier than the original from the supermarket. As part of cookies, the most common products and the cooking process are also not at all complicated – even a schoolboy can handle it.
Let's prepare the products according to the recipe for making homemade Oreo cookies. All ingredients must be at the same room temperature.
Ingredients:
Wheat flour – 150 g.
Butter – 90 g.
Fine sugar – 100 g.
Cocoa powder – 40 g.
Chicken eggs – 1 pc.
Baking powder – 3 g.
Salt – a pinch.
Vanilla sugar – 5 g.
Cream:
Butter – 75 g.
Powdered sugar – 75 g.
Vanilla sugar – 5 g.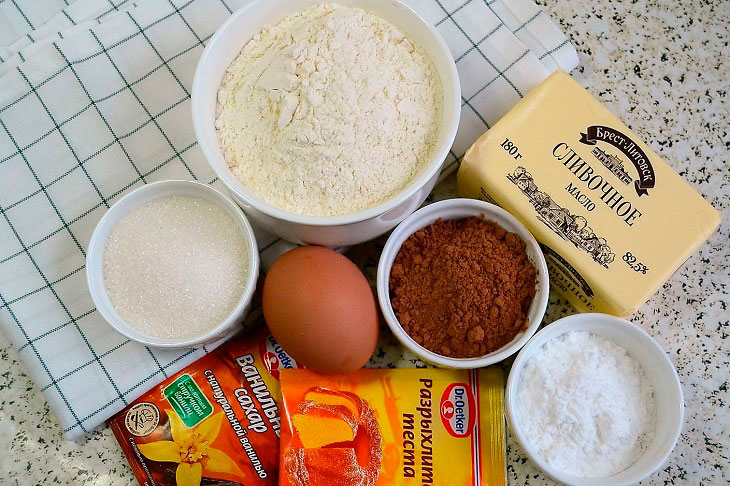 How to cook:
1. Combine flour, cocoa and baking powder.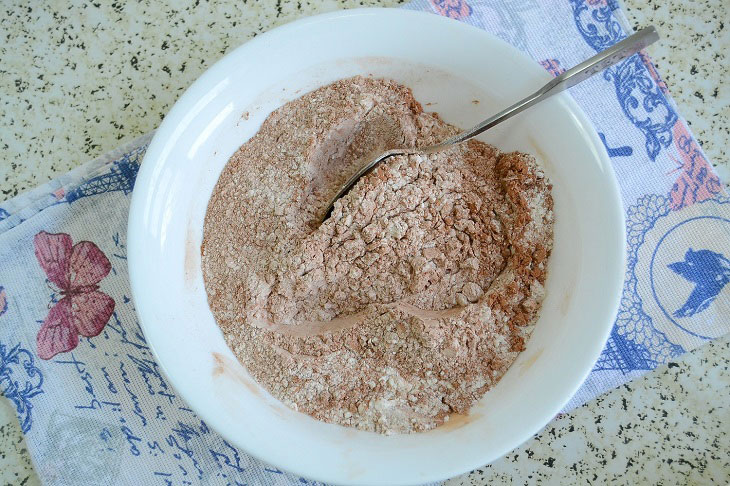 2. Put soft butter in a container, pour finely crystalline sugar. Here we break one medium egg, add a pinch of salt and vanilla sugar.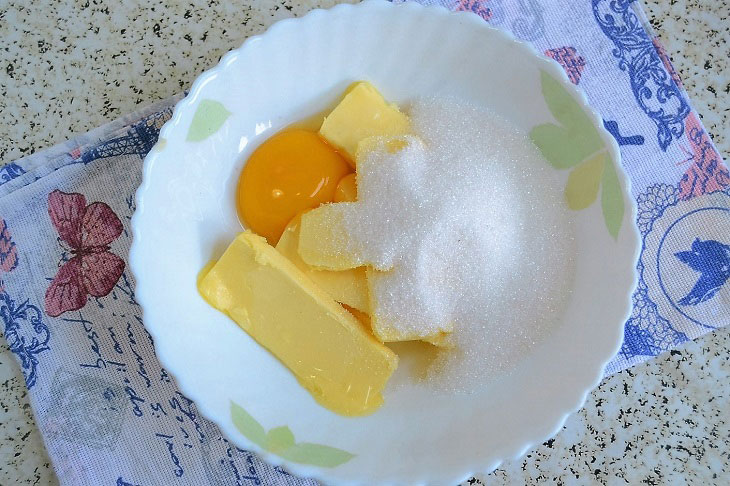 3. With a whisk or spoon, rub the mixture well until all the ingredients are combined.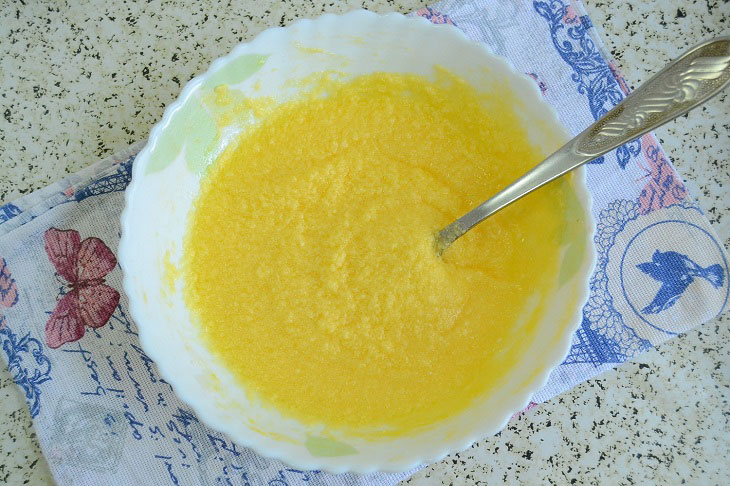 4. We fall asleep in portions of flour with cocoa powder and quickly knead the plastic soft dough.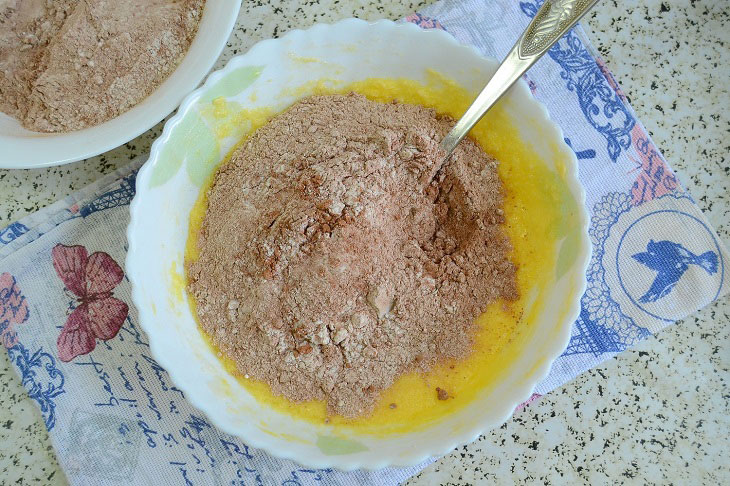 5. We collect the dough into a round ball and put it in the refrigerator for about an hour.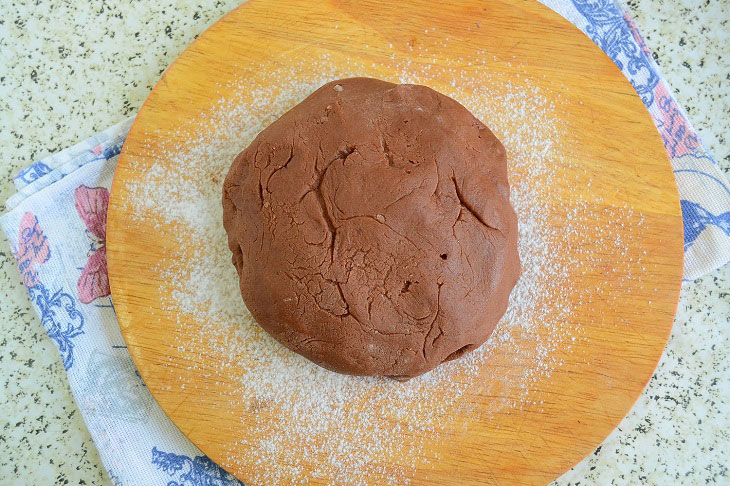 6. On a board sprinkled with flour, roll out the dough quite thinly (about 3 mm thick) and cut out cookies with a diameter of 3-4 cm using a metal mold or, for example, a small glass like mine. We collect the scraps again into a ball, roll out and cut out the rest of the cookies. We lay out the blanks on a dry baking sheet at a small distance from each other and bake for 6-8 minutes at 190 degrees in the top-bottom mode without convection. Cool the finished cookies on a wire rack.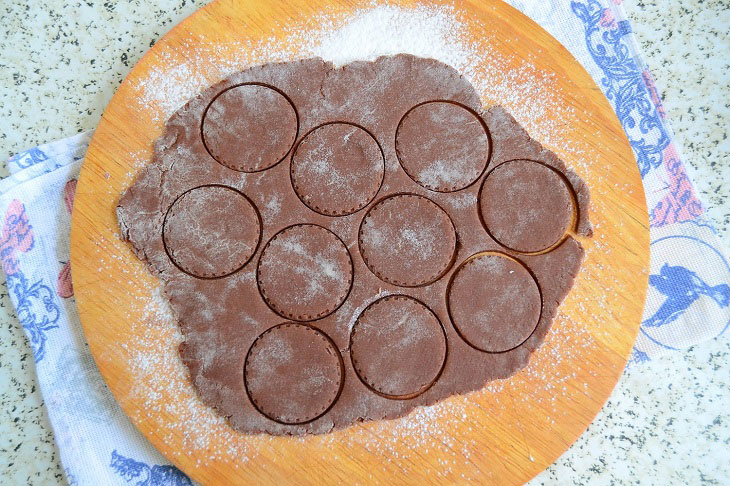 7. For the cream, combine softened butter, powdered sugar and vanilla sugar.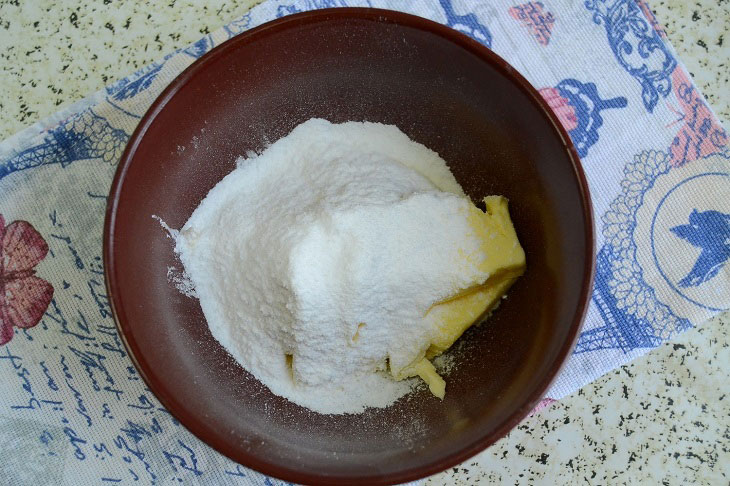 8. We work the cream with a mixer until lush for 3-5 minutes. If desired, powdered sugar can be replaced with condensed milk or a cream based on cream cheese.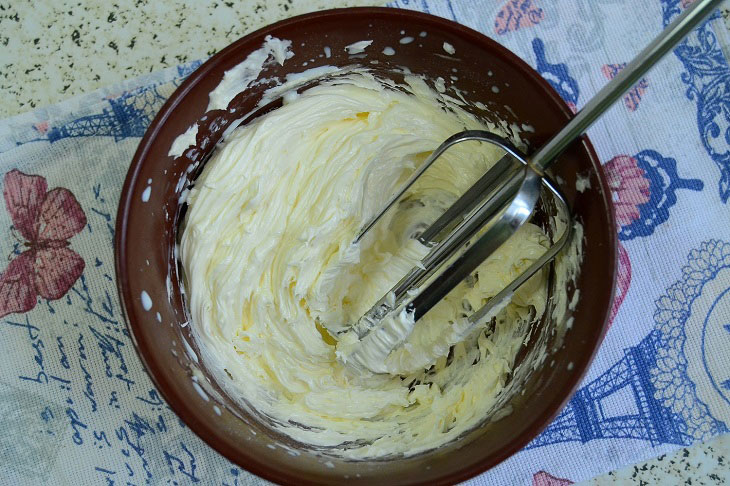 9. We select a pair for each cookie in size. We put the cream on the bottom of one half with a pastry bag, cover with the second half and lightly press down. Everything, homemade Oreo cookies are ready. We send our cookies to the refrigerator for a couple of hours so that the cream freezes.
We store the chocolate delicacy in the refrigerator until serving so that the cream does not deteriorate. Delicate, crumbly, with the taste of chocolate and vanilla cream inside – these cookies will not leave anyone indifferent! We brew fragrant tea and call everyone to the table.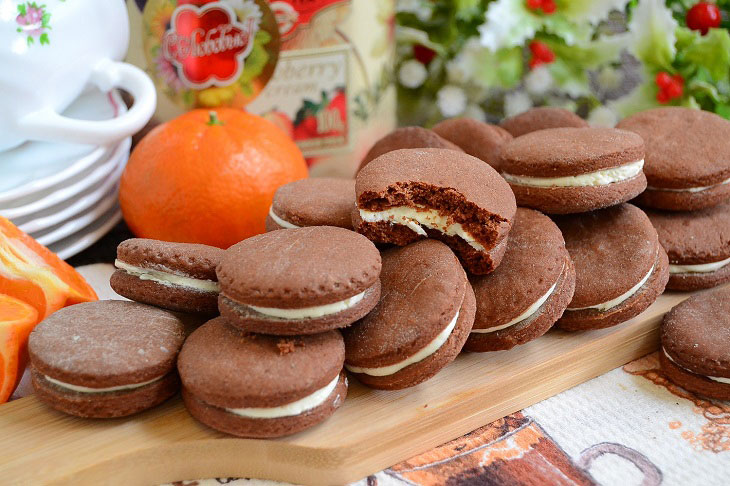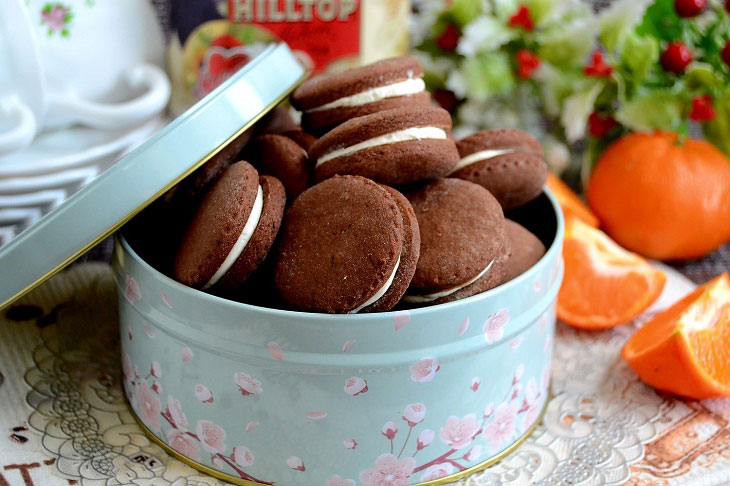 Bon appetit!