Cookies "Buttons" are not only delicious pastries, but also quite attractive in appearance. To make it is not difficult.
For cooking, it is worth buying butter, margarine is also suitable. In order to make cookies exactly in the form of buttons, you need to cut out one circle, simply press the second one onto the dough, and then make holes that are not through. To do this, you need to take a metal cutting, a regular plastic bottle cap and a straw for drinks. If there is no cutting, then an ordinary glass will do for this purpose. Cocoa should be added to the dough itself, so the finished cookies will turn out to be brown in color and with a chocolate flavor. However, you can not add this ingredient, it all depends on your taste preferences.
You can serve ready-made "Buttons" cookies with tea, coffee or a glass of homemade milk. You can also prepare drinks such as: cocoa, hot chocolate and milkshake.
Ingredients:
Egg – 1 pc.
Butter – 50 g.
Cocoa – 1 tbsp. l.
Flour – 125 g.
Sugar – 50 g.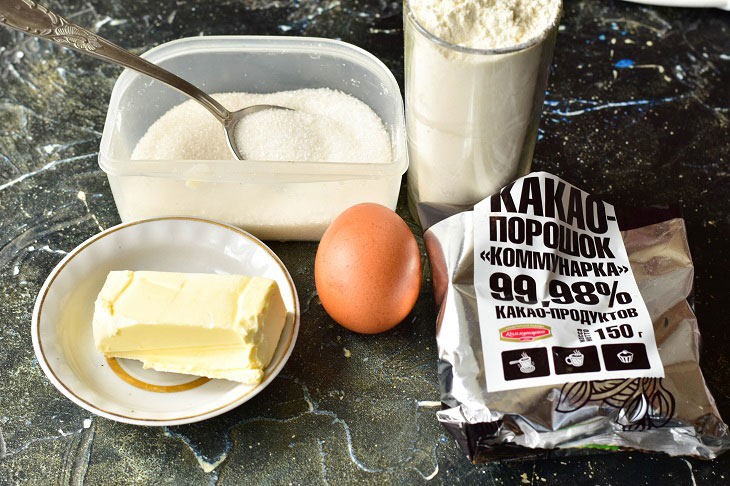 How to cook:
1. So, in a large bowl for kneading the dough, beat the chicken egg.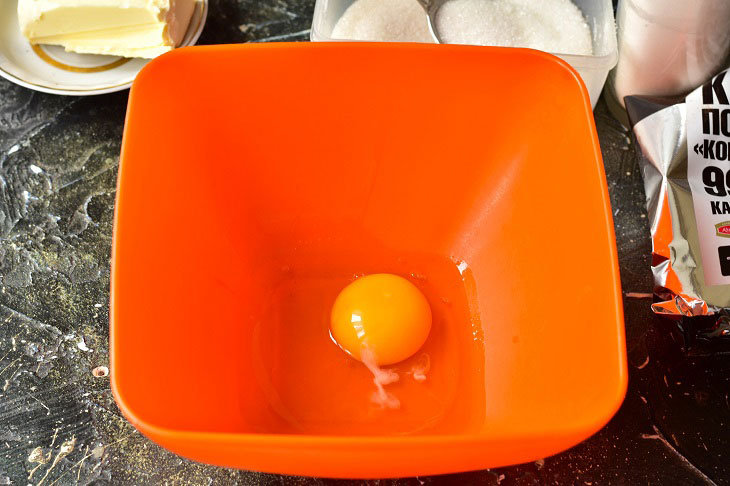 2. Immediately add the specified sugar to it, in the same amount.
If you try not to eat sugar, then you can safely replace it with honey.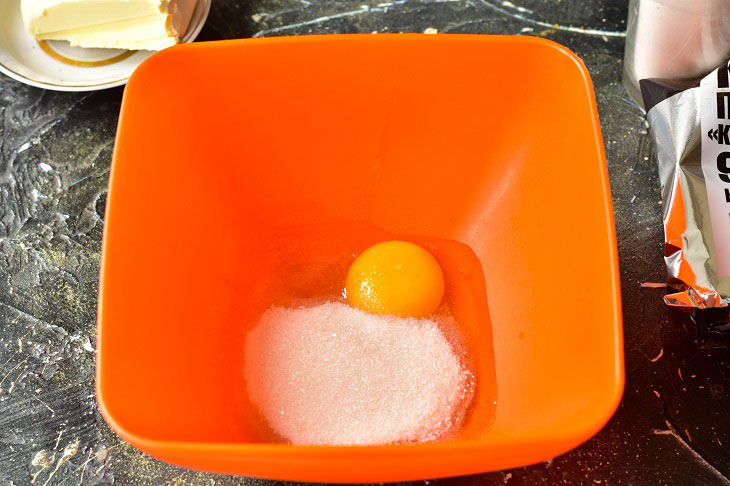 3. Mix everything and lay out the butter, it is better that it is at room temperature.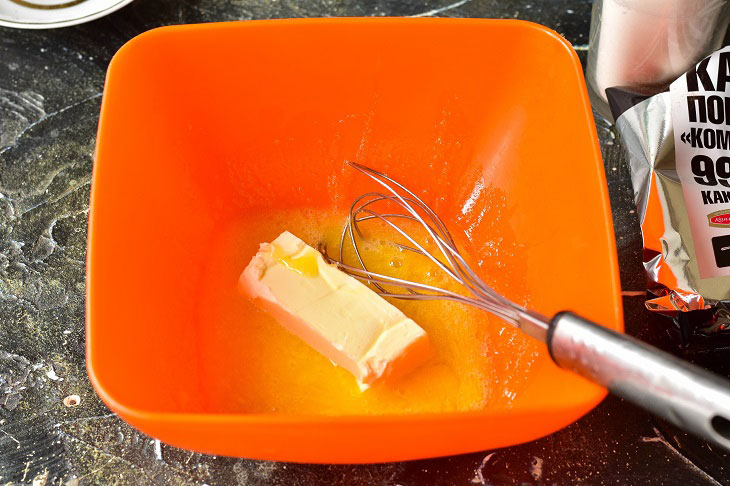 4. Now add flour and cocoa.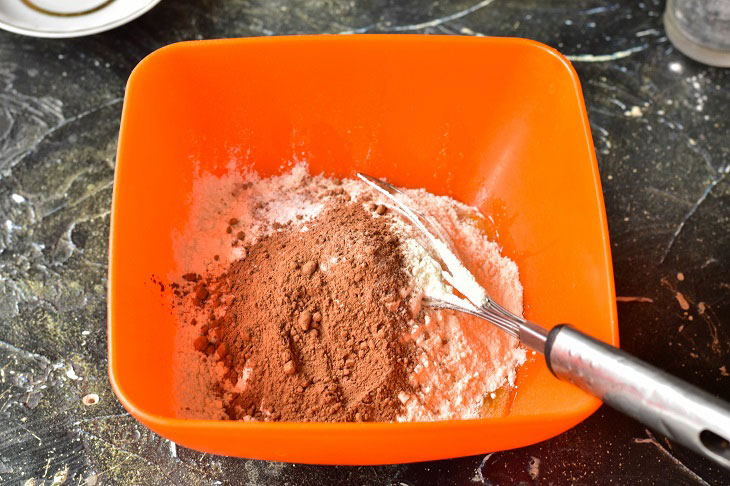 5. Knead the dough with your hands. It should almost not stick to your hands and be quite elastic. If necessary, then add more flour.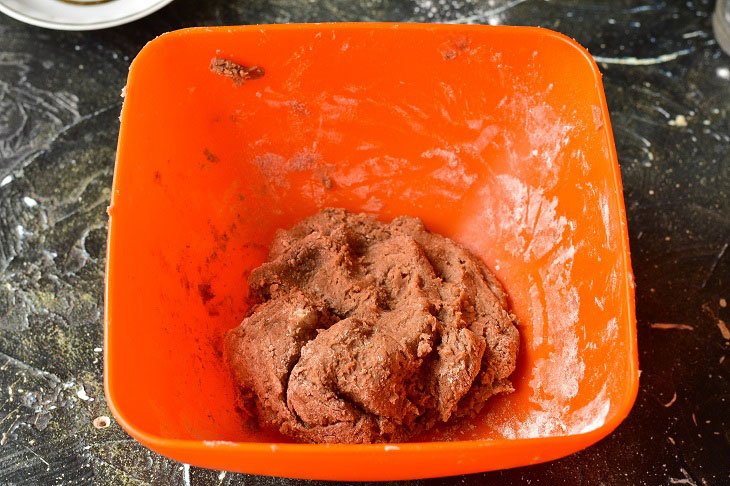 6. On a special mat, roll it into a layer with a rolling pin. Its thickness should be at least and more than 0.5 cm.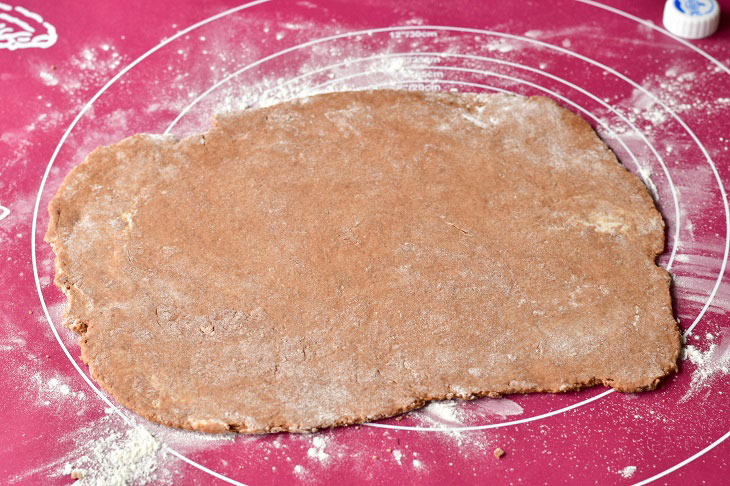 7. Now squeeze out circles with a metal ring or the most ordinary glass.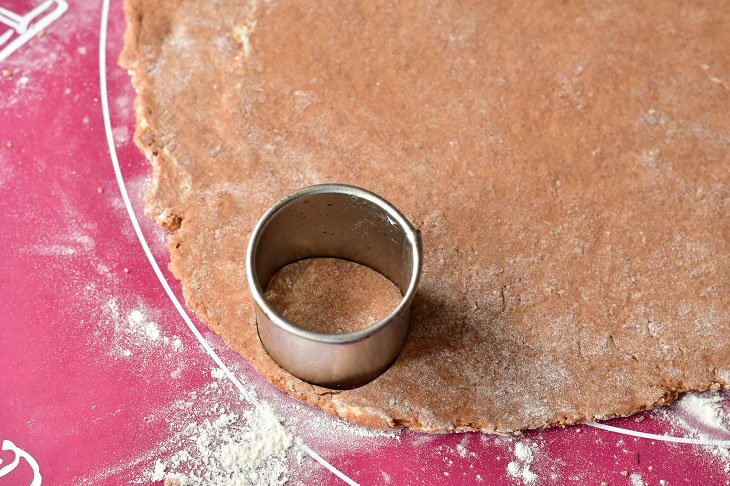 8. With a plastic cork from a regular bottle, press each circle as shown in the photo.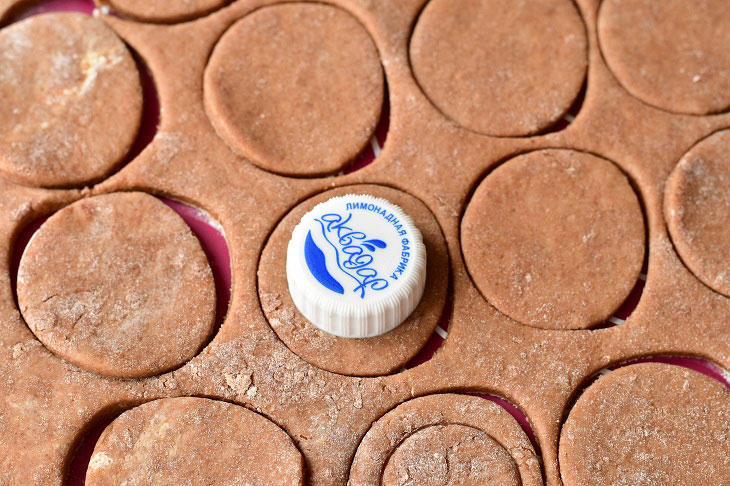 9. Make indentations with a cocktail tube.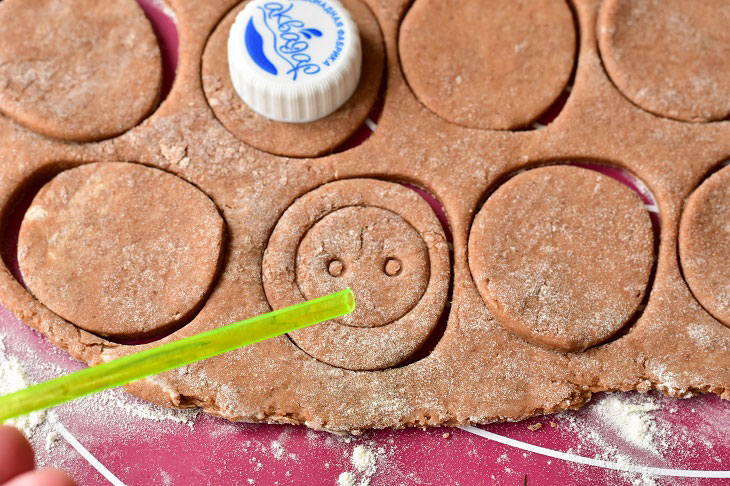 10. Place the cookies on a baking sheet at some distance from each other.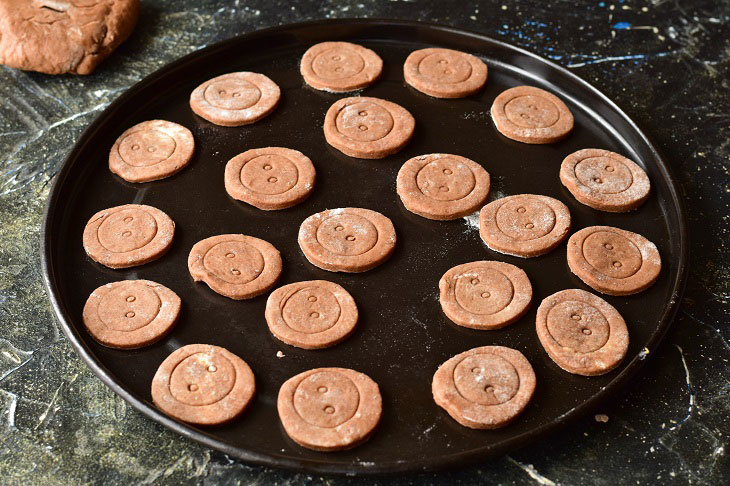 11. Put it in the oven for 10-15 minutes.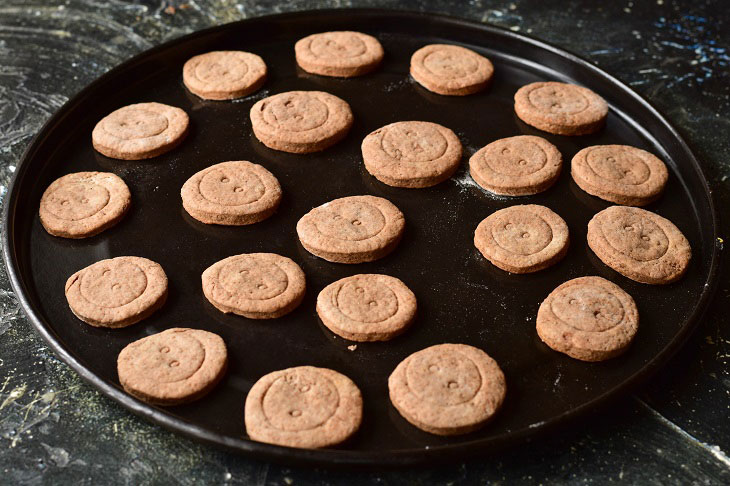 12. Put the finished cookies "Buttons" on a dish. Bring it boldly to the table.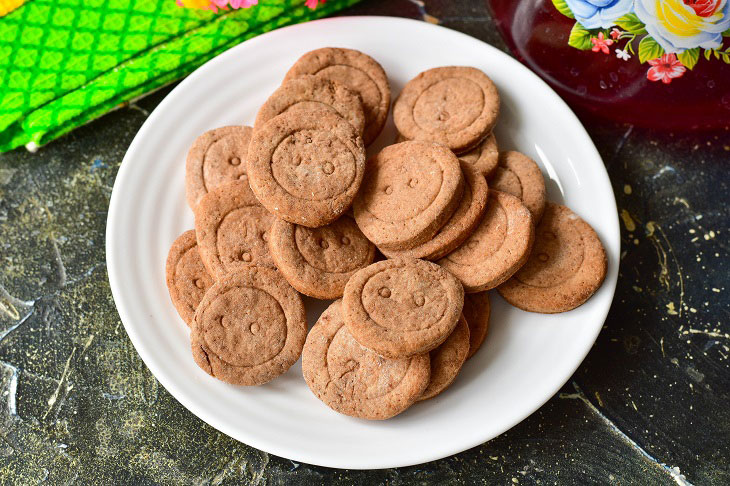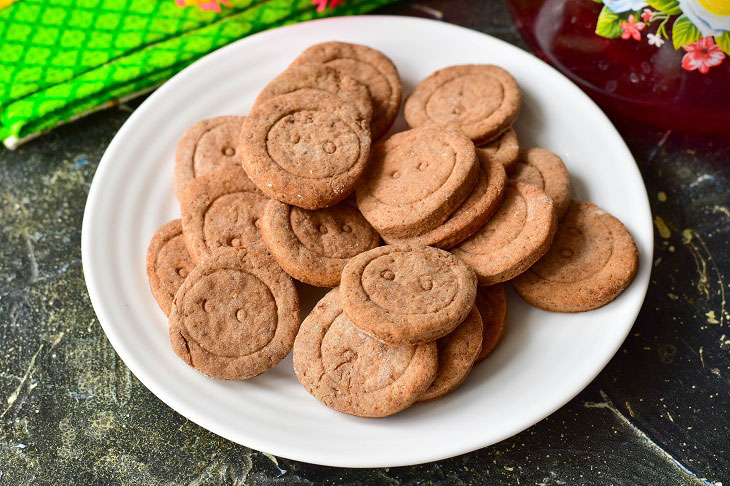 Enjoy your meal!