One of the favorite fillings for pies for kids is boiled condensed milk. It is with her that we will cook yeast pies.
Ingredients:
Egg – 2 pcs.
Yeast – 10 g.
Margarine – 2 tbsp. l.
Sunflower oil – 2 tbsp. l.
Sugar – 0.5 tbsp.
Vanilla sugar – 10 g.
Water or milk – 1 tbsp.
Flour – 8 tbsp.
Boiled condensed milk – 1.5 tbsp.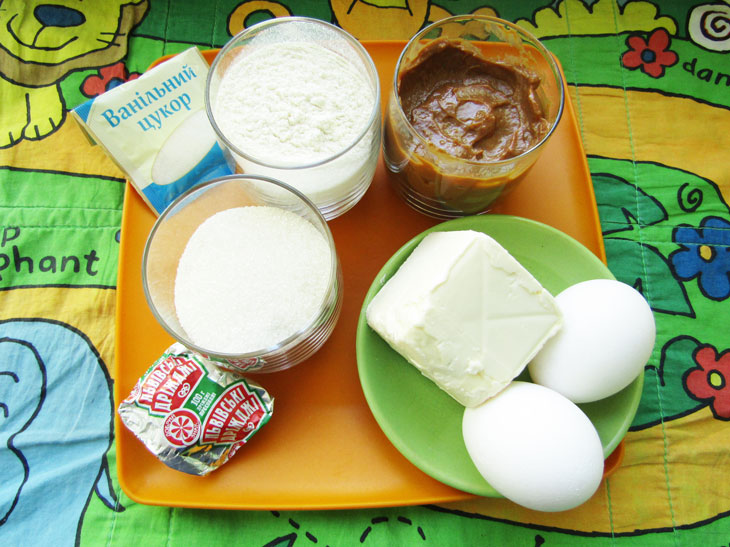 How to cook:
1. We break 2 eggs into a bowl, which will go to prepare the dough.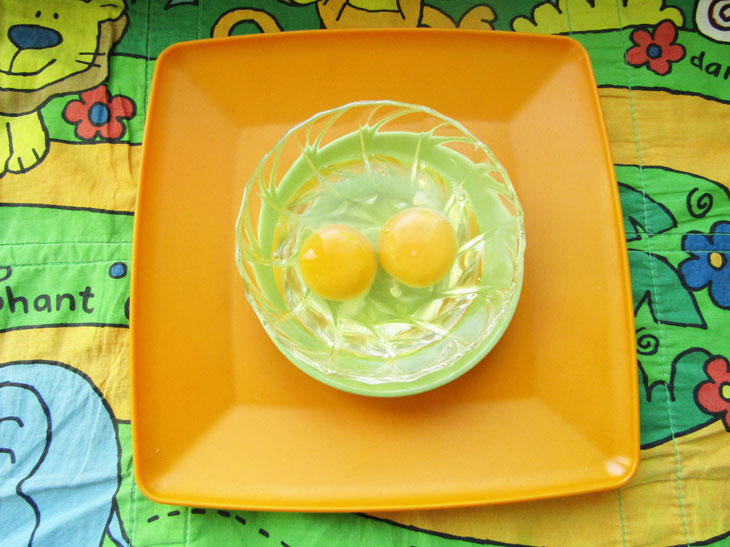 2. Then dissolve 10 g of pressed yeast in one glass of warm water or milk. Add 1 tbsp. l. sugar, and then add flour to make dough for wind pies, like sour cream. Put the mixture in a warm place so that it rises 2-3 times.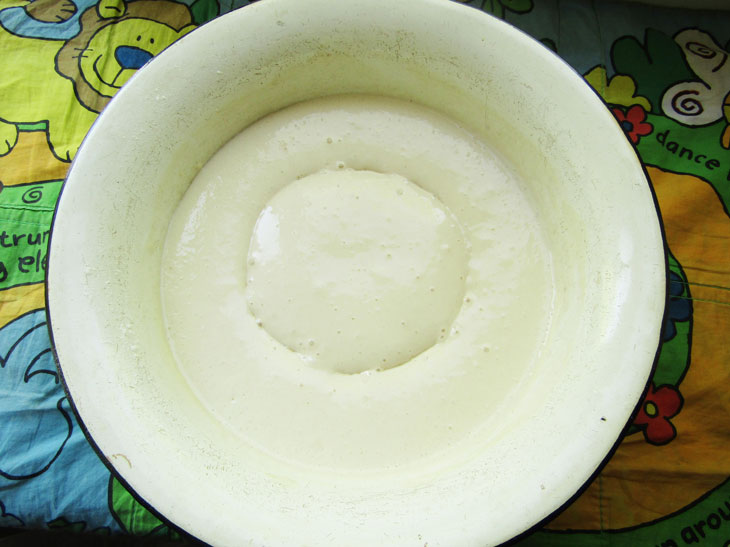 3. Melt margarine and set aside. Add eggs, sugar, vanilla sugar, margarine and sunflower oil to the risen dough. We also add as much flour as the dough takes. Knead well so that it does not stick to your hands. Leave for a short time so that it rises again.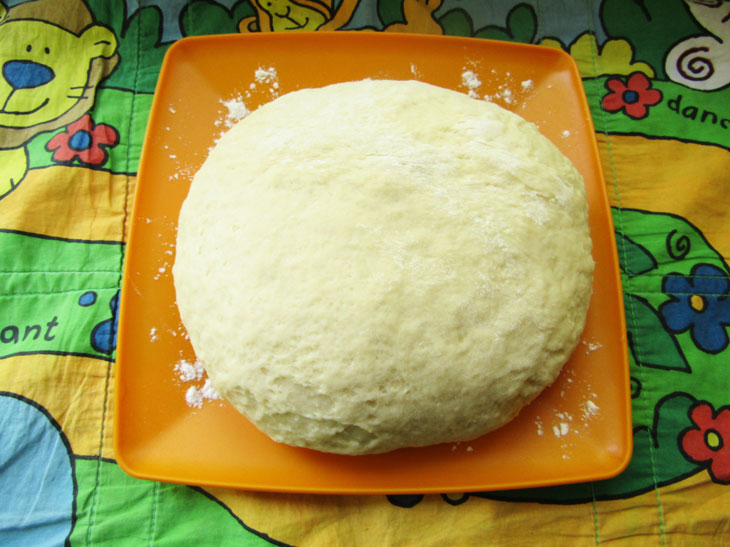 4. Divide the dough into small balls.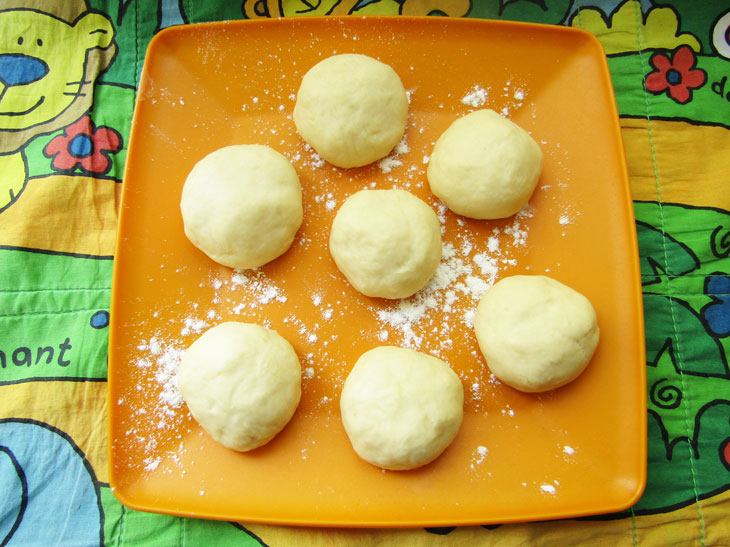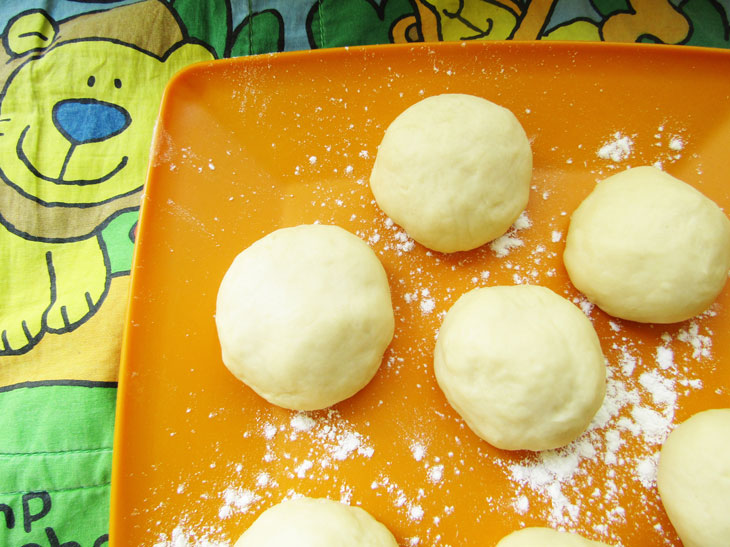 5. We knead the first ball in our hands to get a cake and place boiled condensed milk in the center.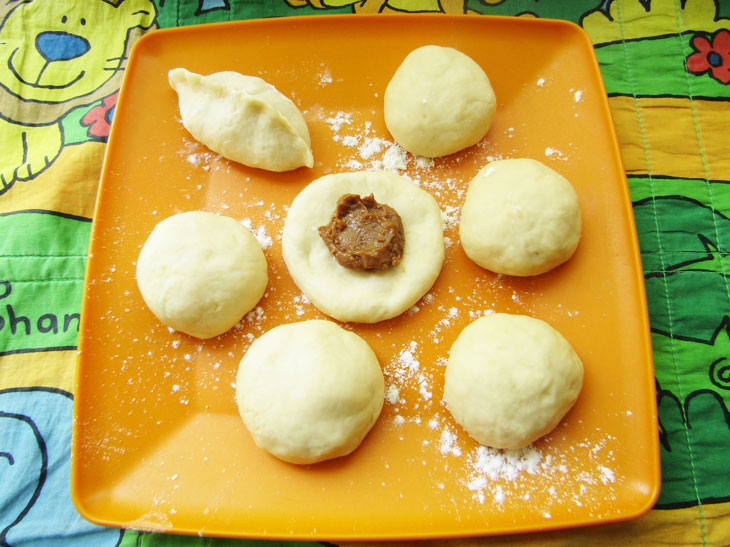 6. Lubricate future pies with sweet filling with egg mixture using a silicone brush. Put in a preheated oven at 200 C. Bake for 20 minutes. Lush wind pies with condensed milk are obtained.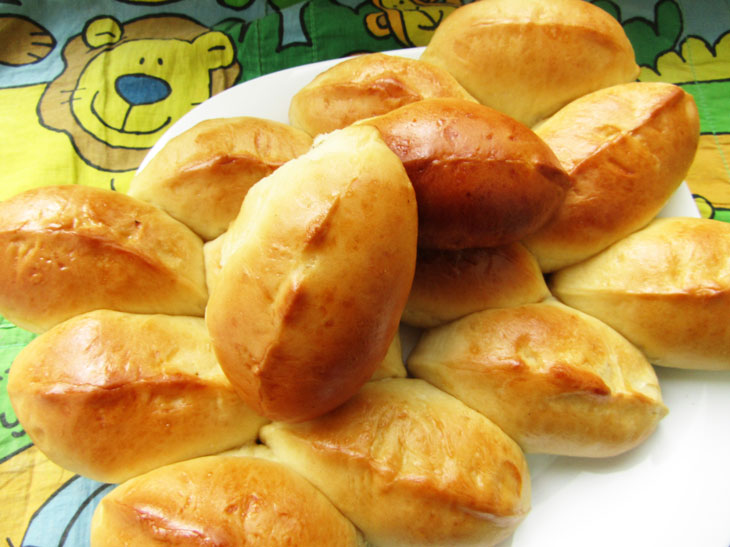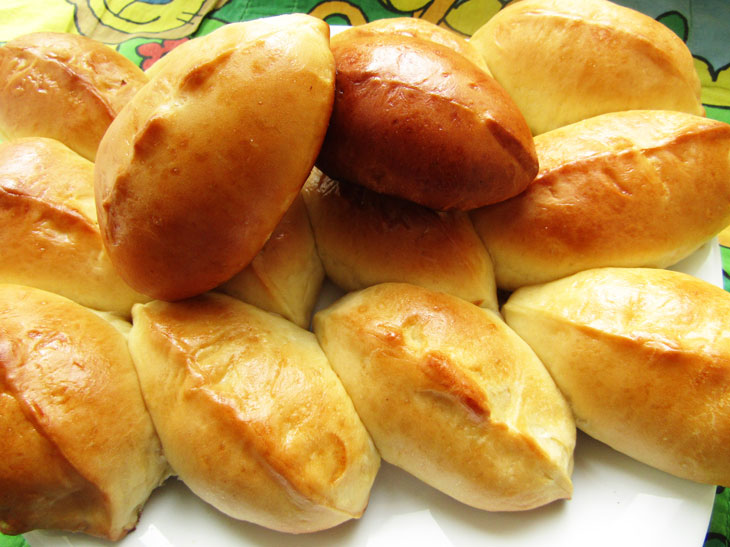 Enjoy your meal!