Oatmeal nut cookies are very tasty. It is not difficult to cook it, the products are affordable and inexpensive. Serve ready-made pastries to the table after it has cooled. Of the drinks, biscuits are best combined with milk, but you can also brew delicious black tea.
When choosing oatmeal, it is better to give preference not to ground, but whole. Walnuts are suitable, but if there is a desire, then instead of them you can take peanuts or hazelnuts in general. True, in this case, the costs will be much higher.
Ingredients:
Oatmeal – 100 g.
Butter – 70 g.
Sugar – 3-4 tbsp. spoons (this ingredient can be safely replaced with honey).
Egg – 1 pc.
Baking soda – 1 pinch.
Premium flour – 150-200 g.
Walnuts (or any other) – to taste.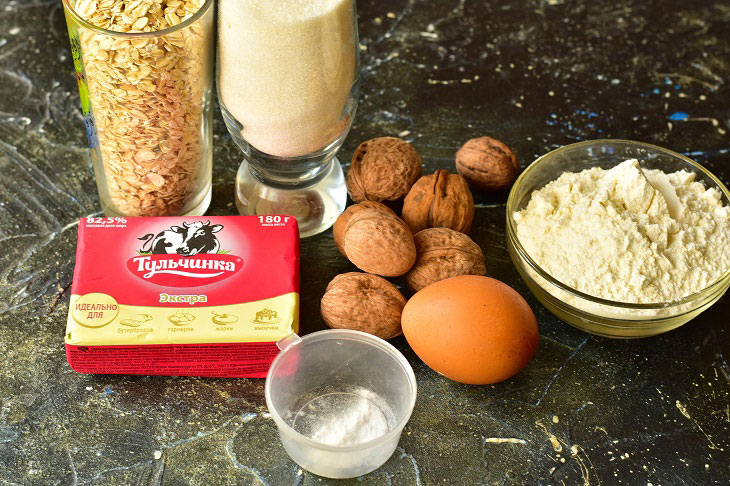 How to cook:
1. Pour oatmeal into a large mixing bowl. Crack an egg into them right away.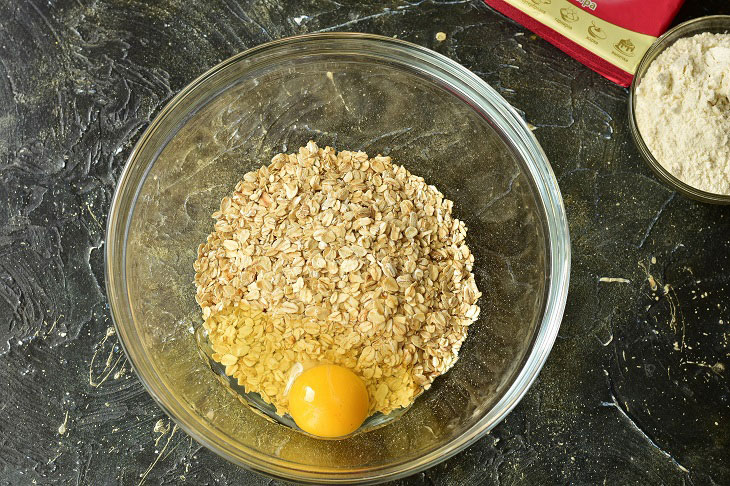 2. After that, add the indicated amount of granulated sugar.
Sugar can be safely replaced with the most ordinary honey.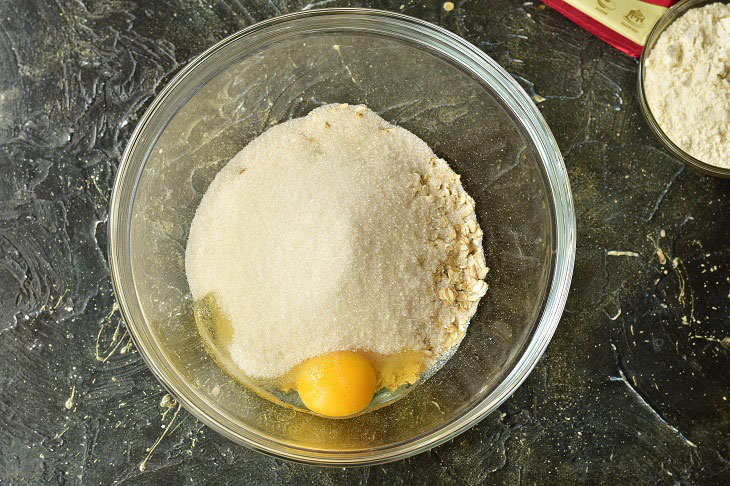 3. Cut the butter at room temperature into slices and lay out to the previous products.
Oil must be of high quality, with a high percentage of fat content and not cheap in price. If you are used to using margarine for baking, then opt for it.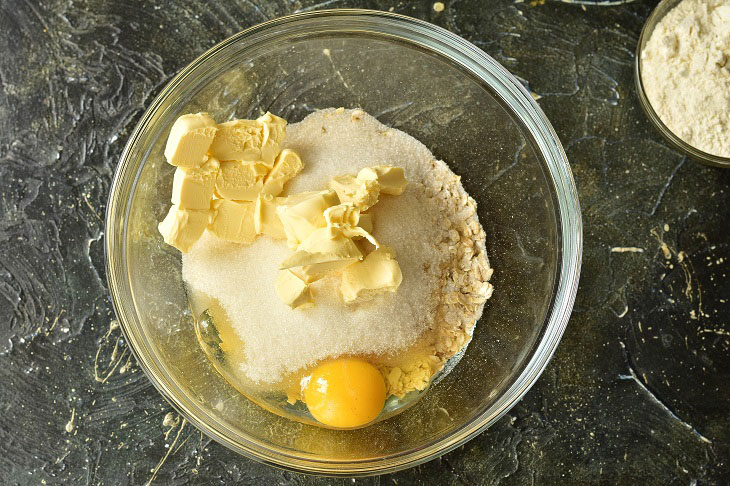 4. Pour in soda and premium flour. Also, instead of soda, baking powder is also suitable, only then add it twice as much as indicated in the list of soda in the list of ingredients.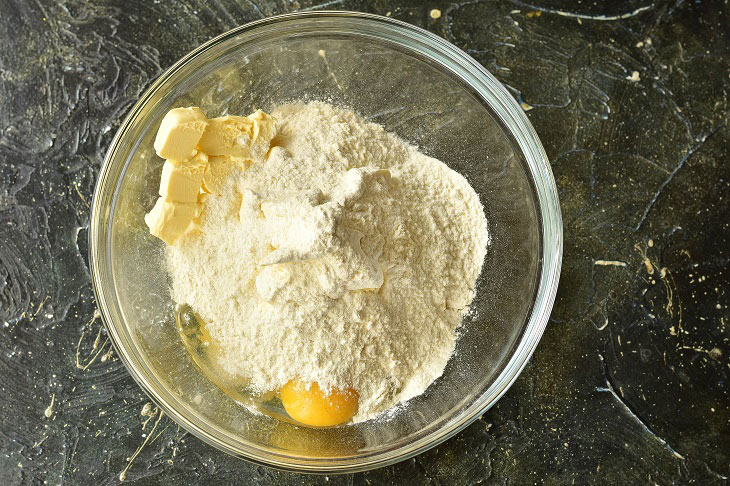 5. Lay out the walnuts or those that you have purchased.
You can safely add raisins, dried apricots, prunes, candied fruits, dried cherries and other ingredients that you like to the dough.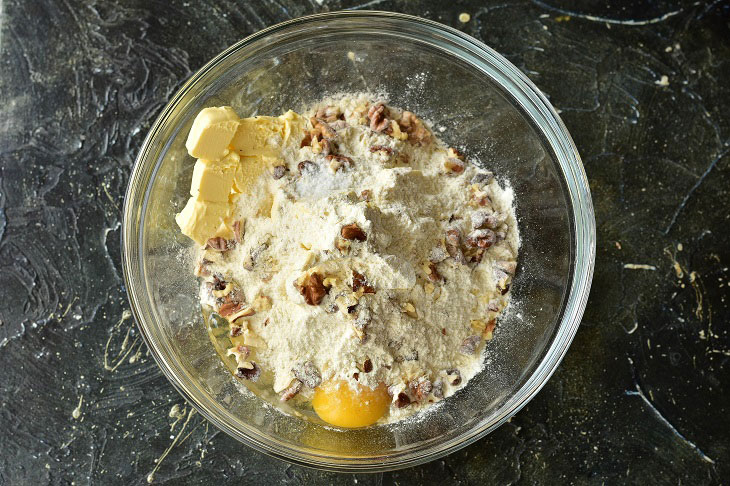 6. Mix all the ingredients very well with your hands. The dough should be homogeneous.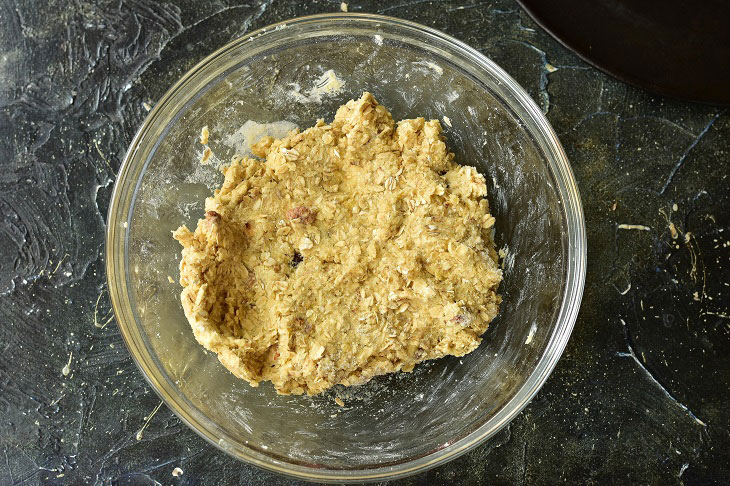 7. Now form cookies. To do this, pinch off a piece of dough, roll it into a ball, put it on a baking sheet and press down a little. You can also simply roll out the whole dough into a layer, cut it into rectangles or squares and put it on a baking sheet.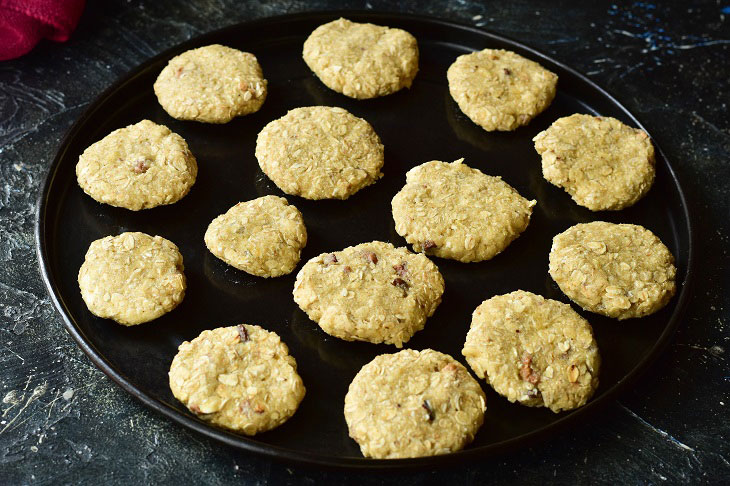 8. Send the cookies to the oven preheated to 190 degrees for 15-20 minutes.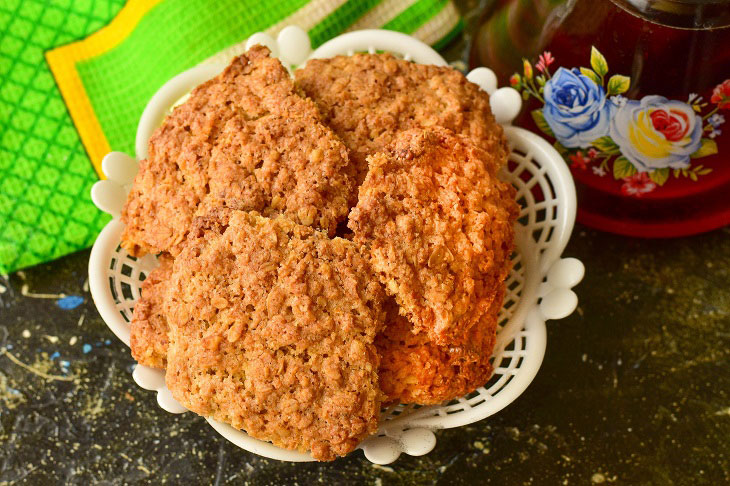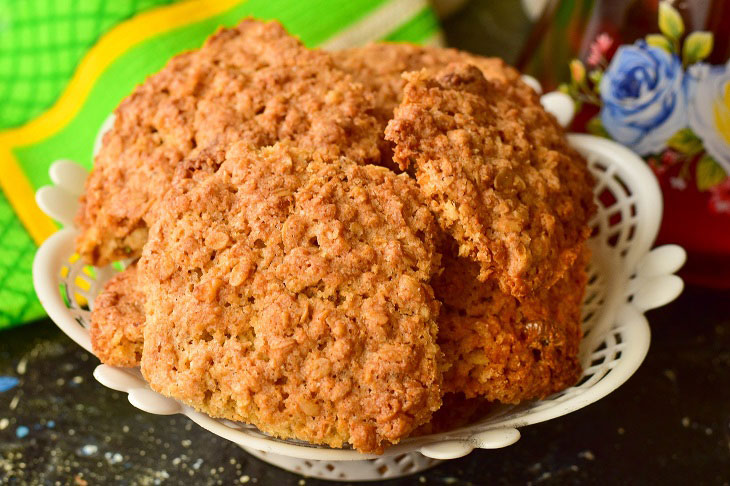 Enjoy your meal!