Cookies "Tsarskoye" are very tasty and it is not difficult to cook them. By the way, this pastry can also be classified as useful, as it is prepared from oatmeal. It is advisable to serve ready-made cookies to the table after it has cooled at least a little. It is best combined with milk or some hot drinks, such as tea or coffee.
When choosing butter for making dough, it is better to give preference to a quality product, rather than margarine. Of course, it's ideal to use homemade butter if that's possible and affordable. If not, then use store-bought oil, just choose only the one you have no doubt about. Oat flakes can be used plain or with some kind of fruit additives, so the taste of the cookies will turn out to be even more original and fragrant.
Ingredients:
Oat flakes – 1 tbsp.
Egg – 1 pc.
Butter – 60 g.
Sugar – 3 tbsp. l.
Salt – a pinch.
Baking powder – ½ tsp
Flour – 0.5 tbsp.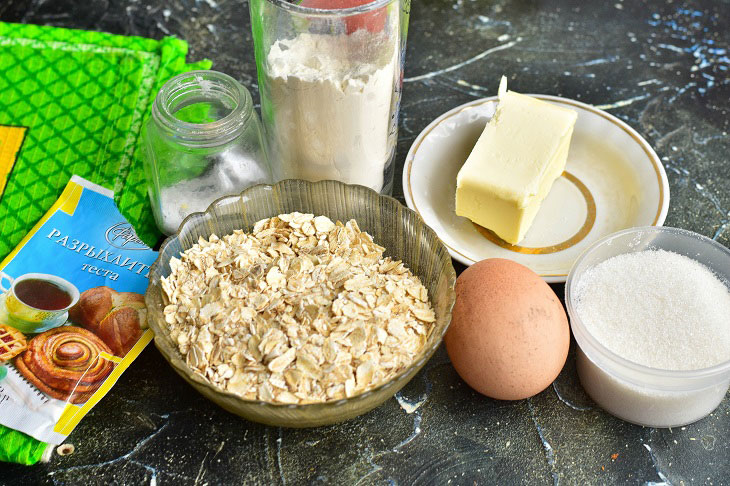 How to cook:
1. Put the indicated amount of oatmeal in a bowl. Crack in an egg right away.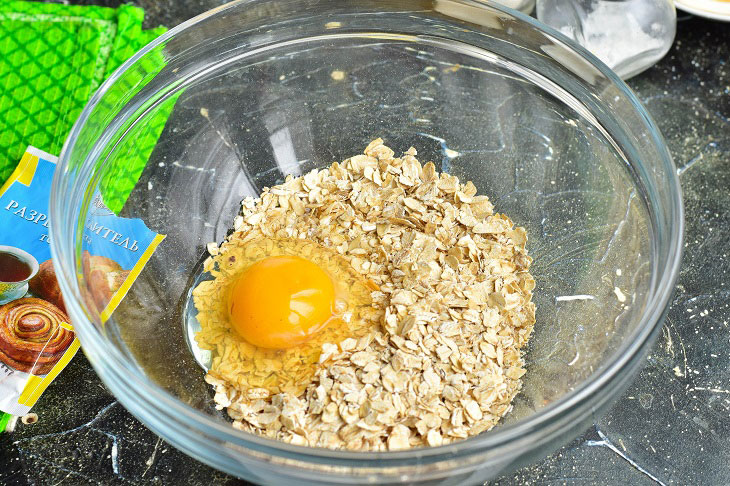 2. Add a pinch of salt and sugar.
Instead of sugar, you can use honey or dried fruits, for example, raisins.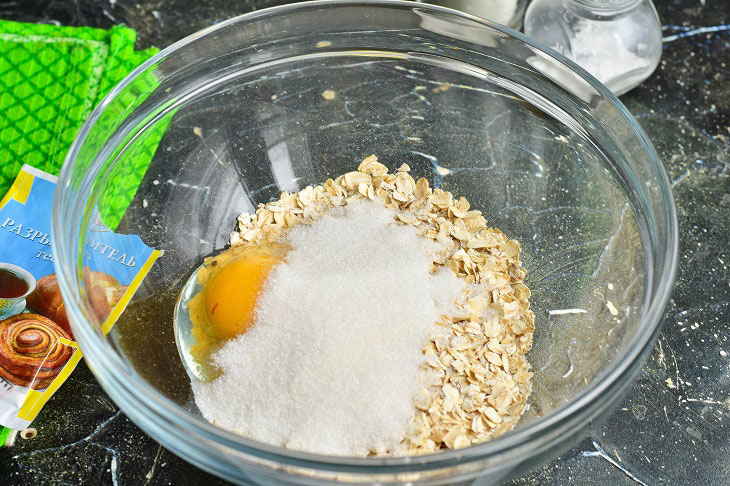 3. Put the butter of excellent quality there.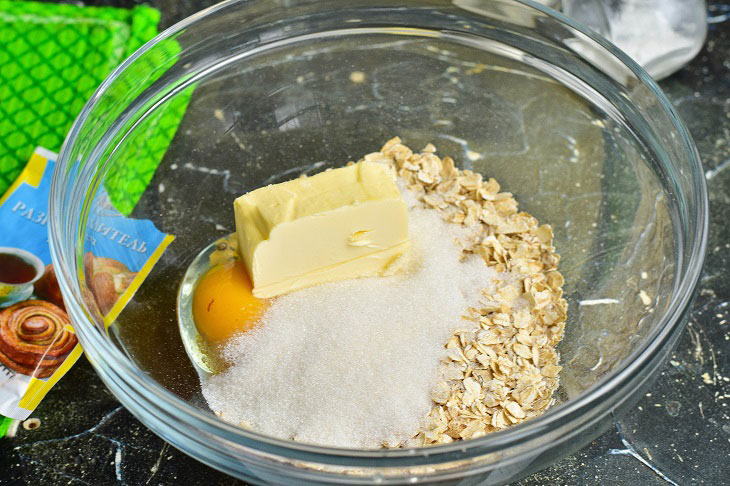 4. Add baking powder. You can, of course, use soda, only it will need to be extinguished with vinegar.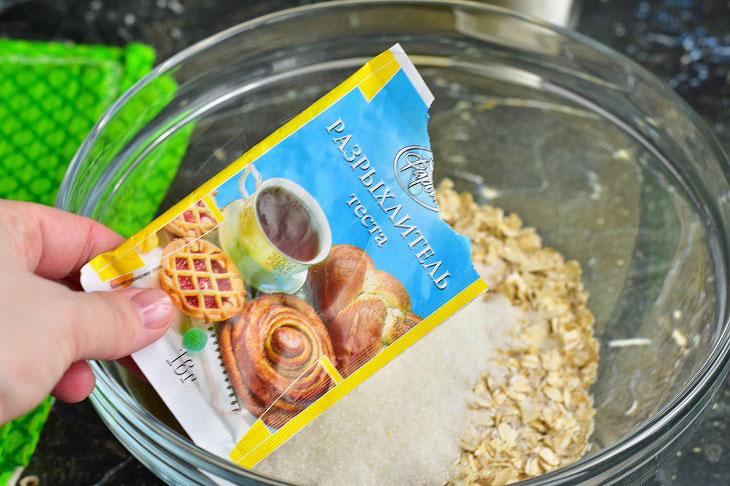 5. Now add flour of the highest grade. Add it in parts.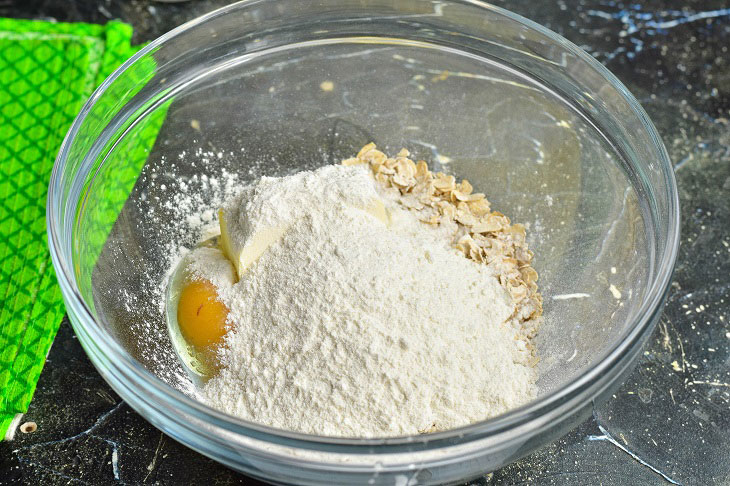 6. Mix everything very well with your hands.
The dough should be homogeneous, but not fall apart.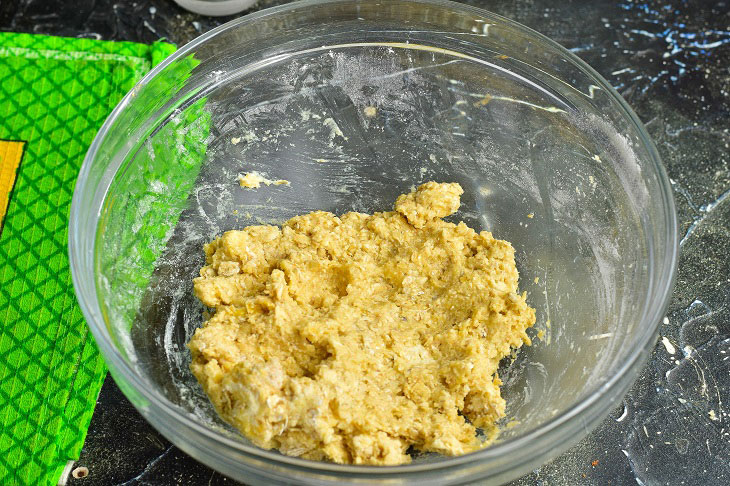 7. Form cookies. It is more convenient to do this procedure with wet hands. Place all prepared cookies on a baking sheet.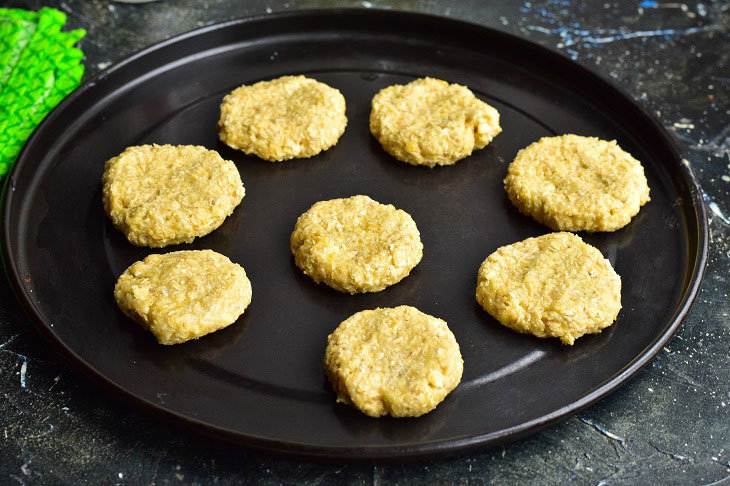 8. Send it to the oven for 15-20 minutes. Set the temperature to at least 190 degrees. Preheating the oven is recommended.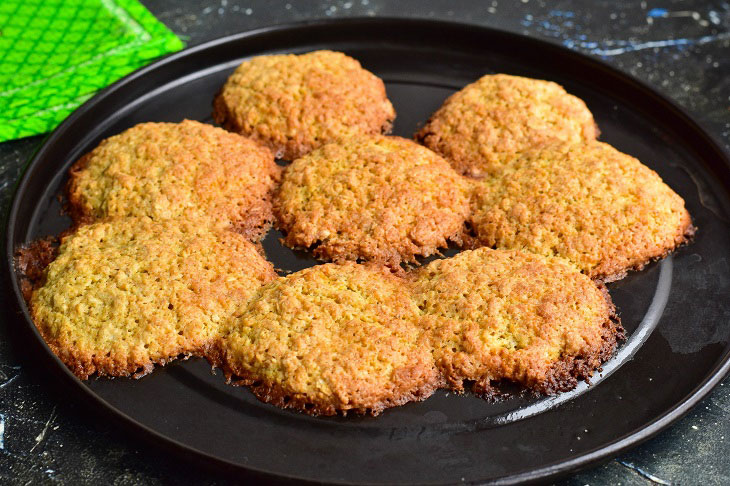 Now put the finished cookies on a beautiful dish. Be sure to wait until it cools down, and only then serve it to the table. Do not forget to brew your favorite tea or pour a glass of milk.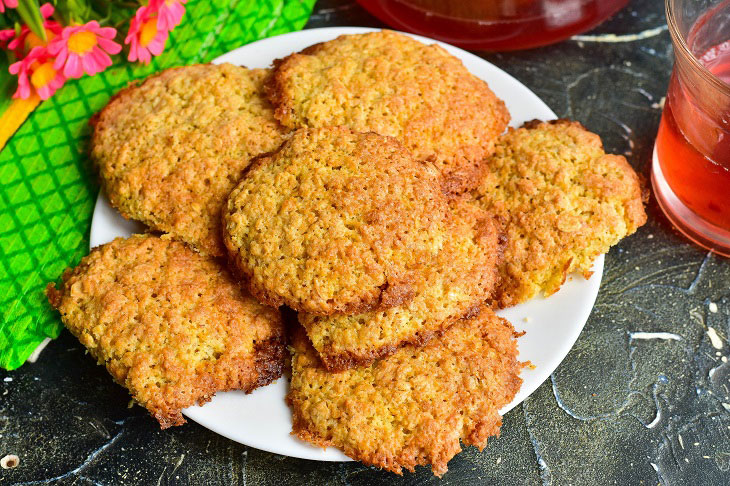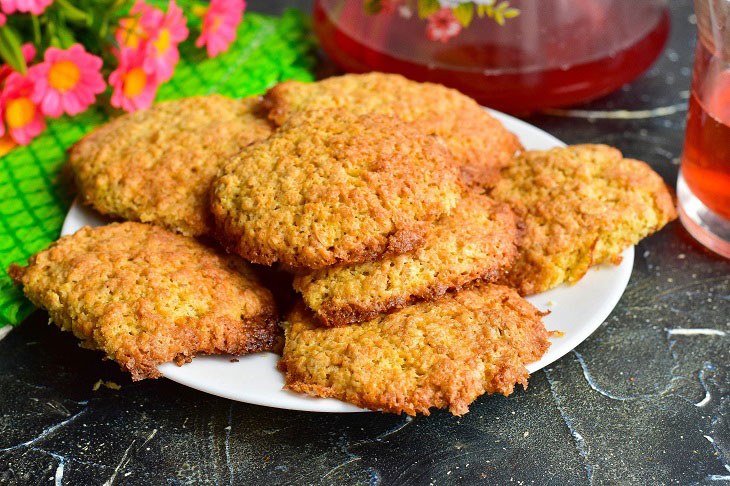 Enjoy your meal!