Tea drinking in the circle of relatives will become more soulful with homemade cakes. Cornish apple pie impresses with airy dough and juicy baked apples. The aroma of cinnamon is in the air, and the hand reaches for the supplement. Summer cannot be returned, but it is easy to create a warm atmosphere if you master a delicious recipe for real happiness.
Ingredients:
Wheat flour – 90 g.
Sour cream – 40 ml.
Chicken egg – 1 pc.
Butter – 70 ml.
Baking powder – ½ tsp
Cinnamon – 1 tsp
Sugar – 60 g.
Apples – 3 pcs.
Vanillin – 1 g.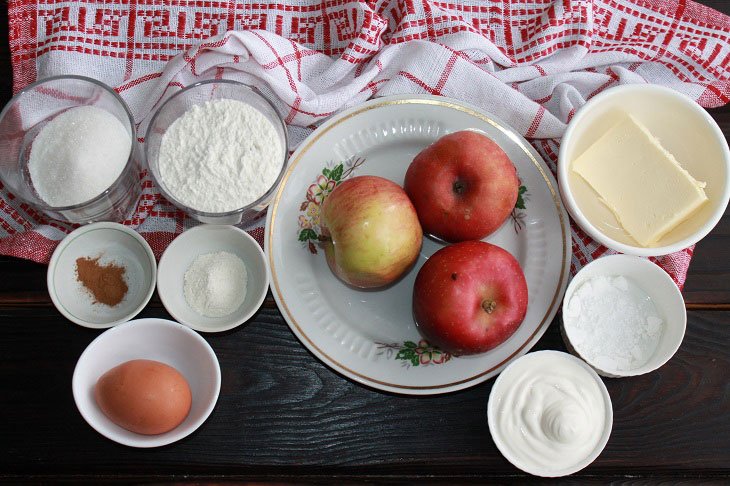 How to cook:
1. Melt the butter in a convenient way: in a microwave oven or in a frying pan.
In any case, it is important not to overheat the oil and choose a high quality product. It is to him that the cake owes a special taste and delicate base.
Pour sour cream of any fat content into a bowl, add melted cooled butter. We mix.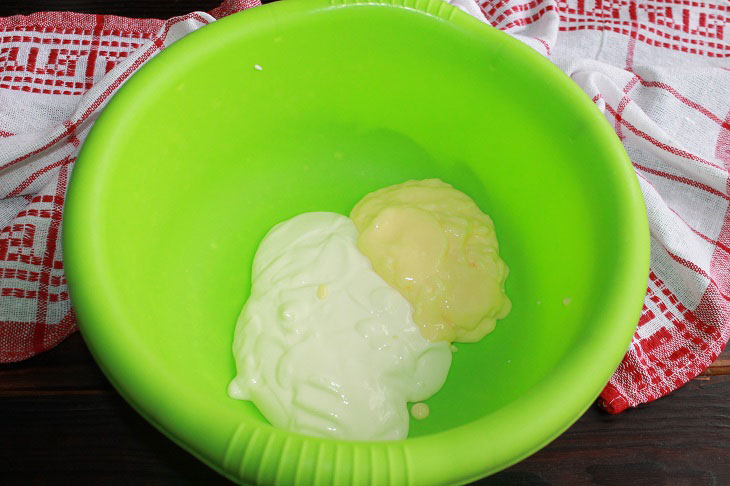 2. Break the chicken egg into a deep container, add sugar (40 g) and vanillin. Beat the ingredients with a mixer.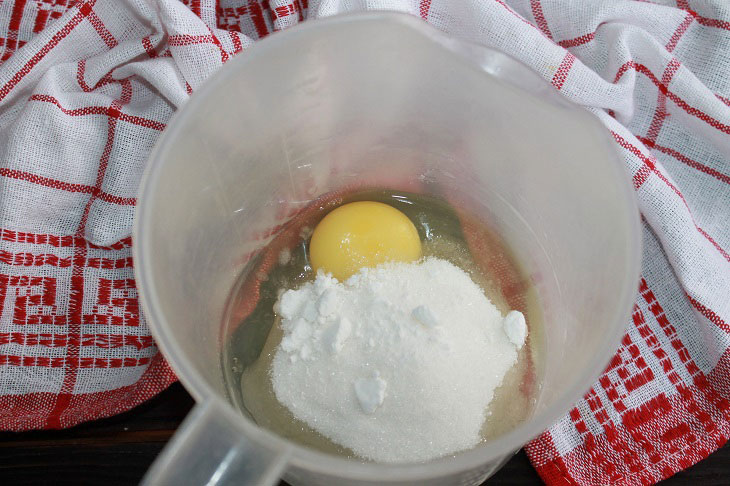 3. Add a beaten egg to the butter-sour cream mixture. We mix everything.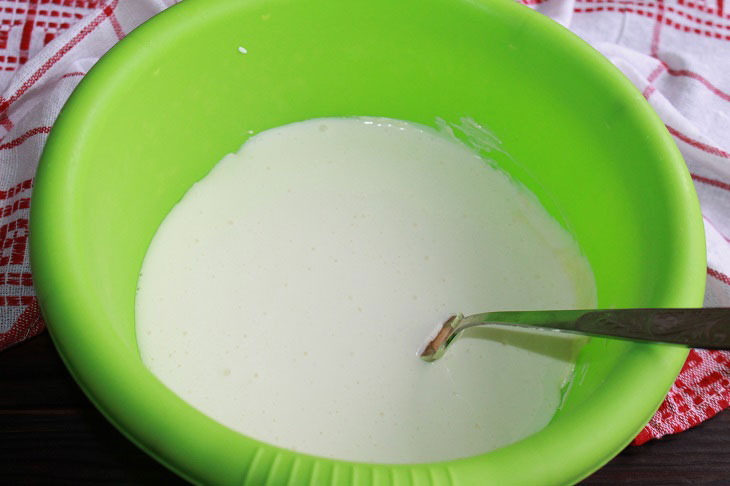 4. Mix premium wheat flour with baking powder and sift through a sieve into a bowl with liquid ingredients. Gently mix the dough until a mass is obtained, which will slowly fall off the spoon.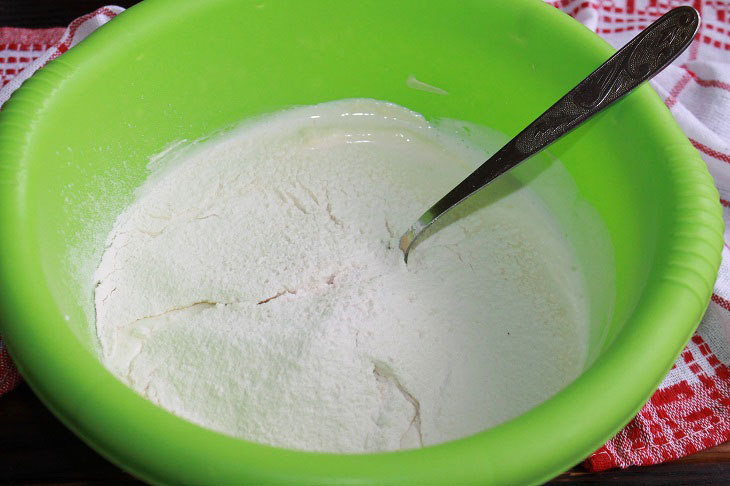 5. Lubricate the baking dish with oil and pour the prepared dough.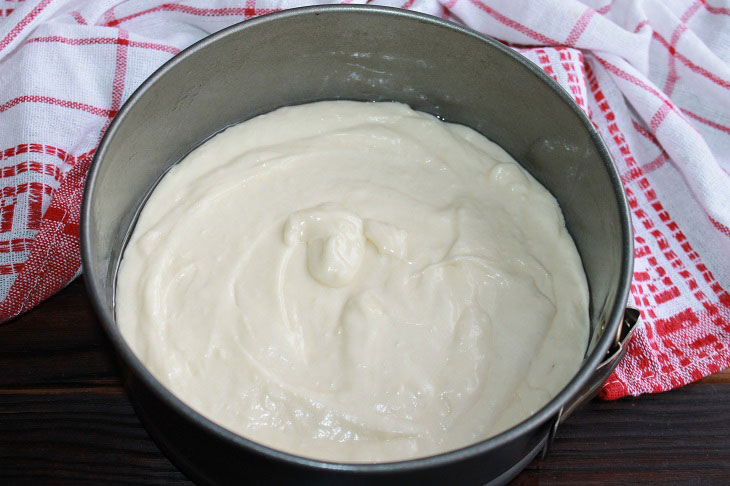 6. Peel the apples, cut into slices and lay close to each other, slightly pressing into the dough.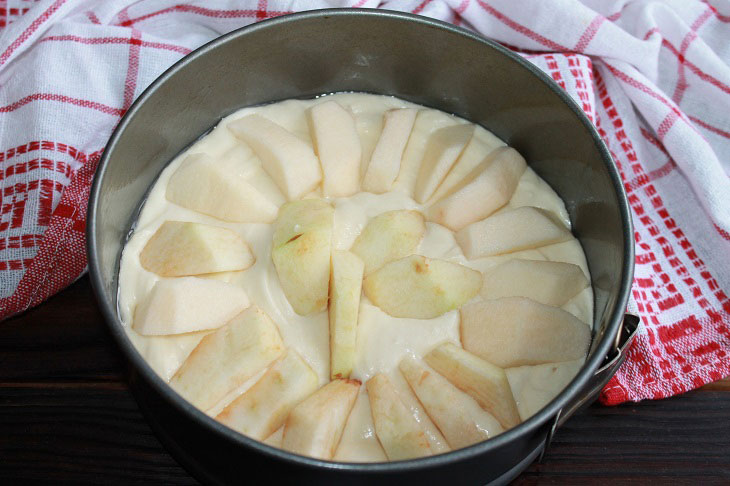 7. Sprinkle the top with the remaining sugar and cinnamon.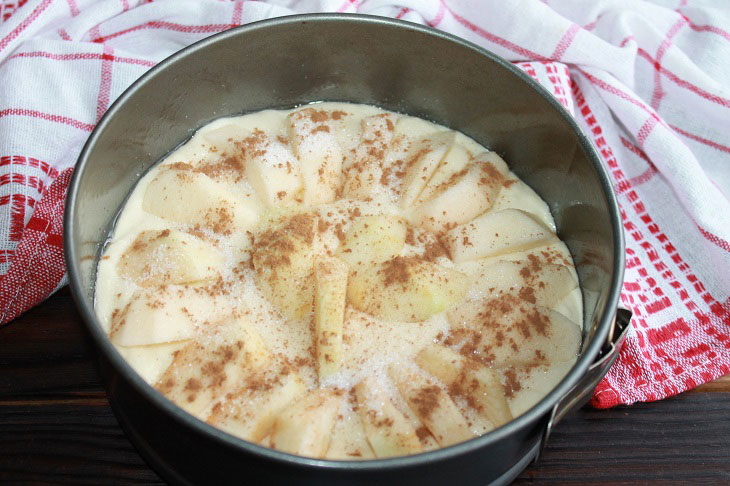 8. Bake a treat in an oven preheated to 200 degrees for 40 minutes. Readiness is checked with a wooden skewer.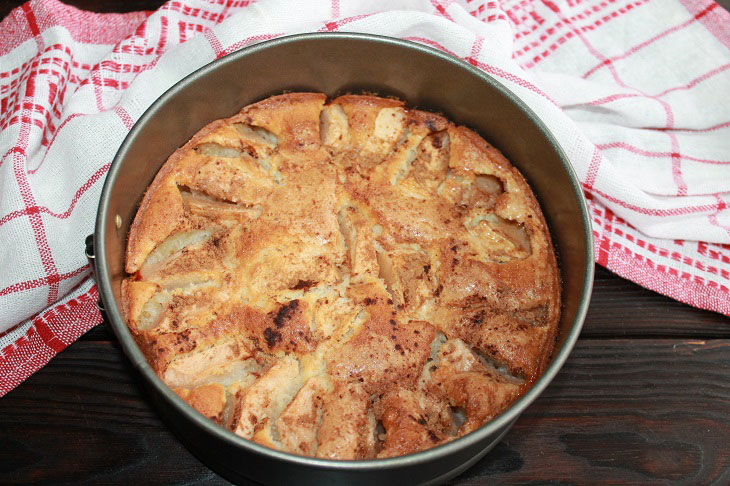 9. We pass with a knife along the edge of the baking and remove the sides. Serve the Cornish apple pie chilled. You can also sprinkle with powdered sugar, but even without it, the delicacy looks tempting.
A fragrant slice of delicious pie will bring sunny days back for a short while.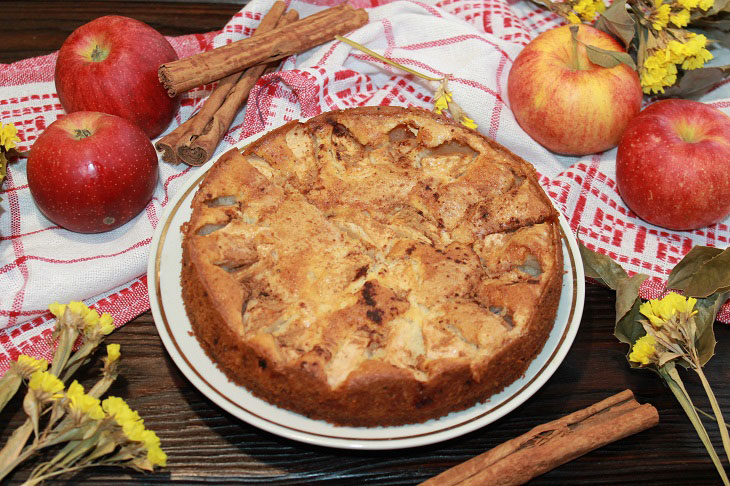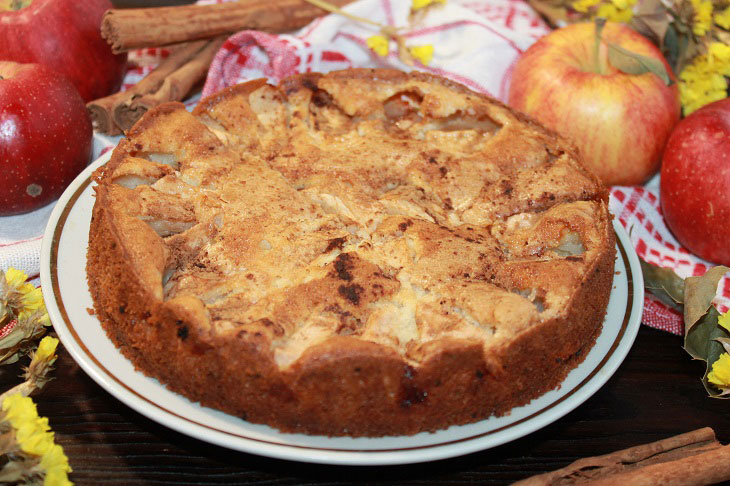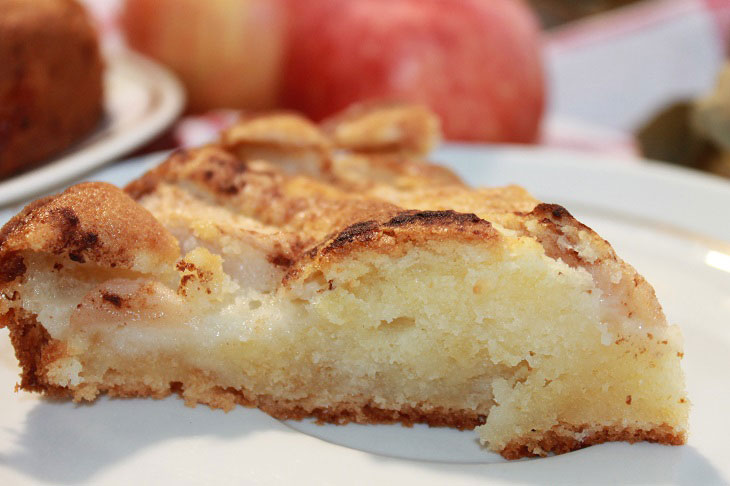 Enjoy your meal!