Spicy spicy pickled Cossack cabbage will be ready in 24 hours. The recipe will be appreciated by busy housewives. The cooking method is very simple and not troublesome, and the result is worthy even of a festive table. You don't have to grind the cabbage, release the carbon dioxide, and stir the salad.
For marinating, choose a firm fork of late-grade cabbage with thin white leaves. For a bright and attractive look, red sweet peppers and orange carrots are introduced into the cabbage. For spiciness, garlic cloves are added to the salad. And lovers of spicy spicy tastes can sprinkle cabbage with red pepper flakes. For the marinade, you will need refined or fried vegetable oil and table or apple cider vinegar 6-9%. For salting, a glass jar of a suitable volume is best suited.
Ingredients:
Cabbage – 350 g.
Carrots – 140 g.
Sweet pepper – 110 g.
Garlic – 70 g.
Marinade:
Vegetable oil – 50 ml.
Purified water – 0.5 l.
Vinegar 9% – 50 ml.
Salt – 7 g.
Sugar – 14 g.
Bay leaves – 2 pcs.
Thyme – 1 g.
Barberry – 2 berries.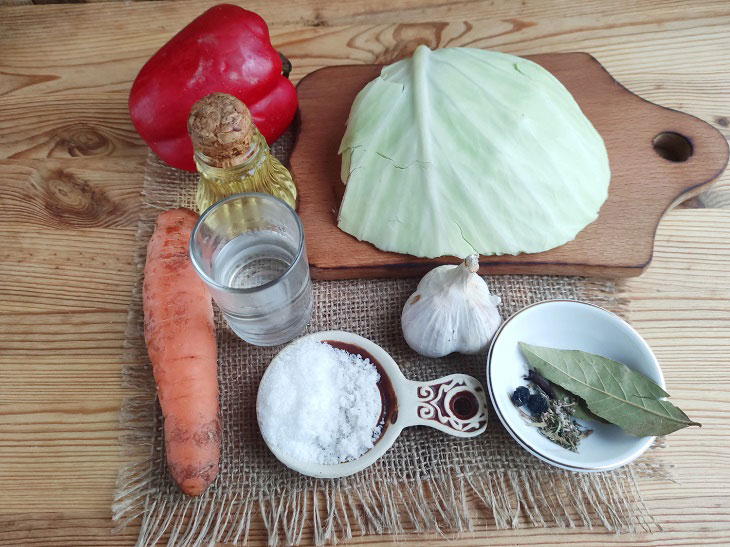 How to cook:
1. Remove the top leaves from the cabbage, chop it with a shredder.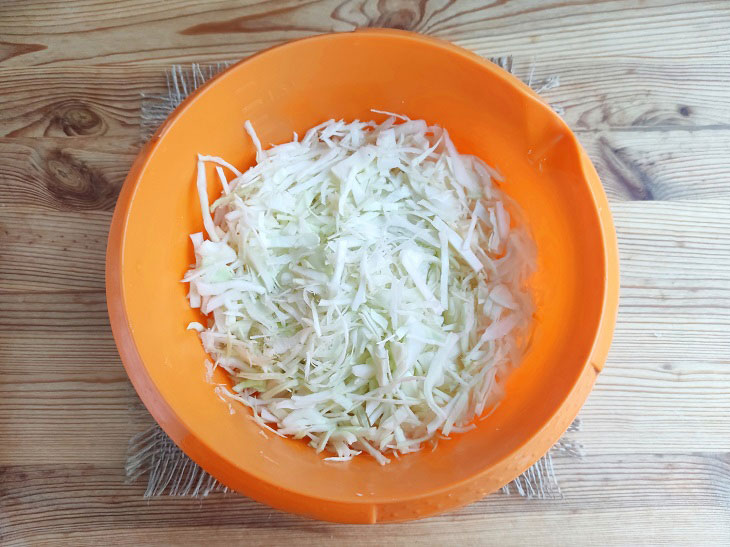 2. Add grated carrots.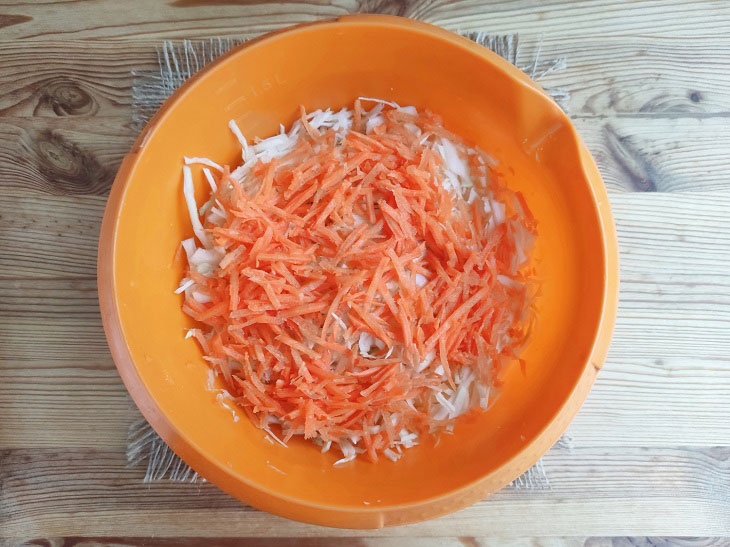 3. Peel sweet peppers from seeds and partitions. Cut the vegetable into oblong sticks and lay out to the rest of the ingredients.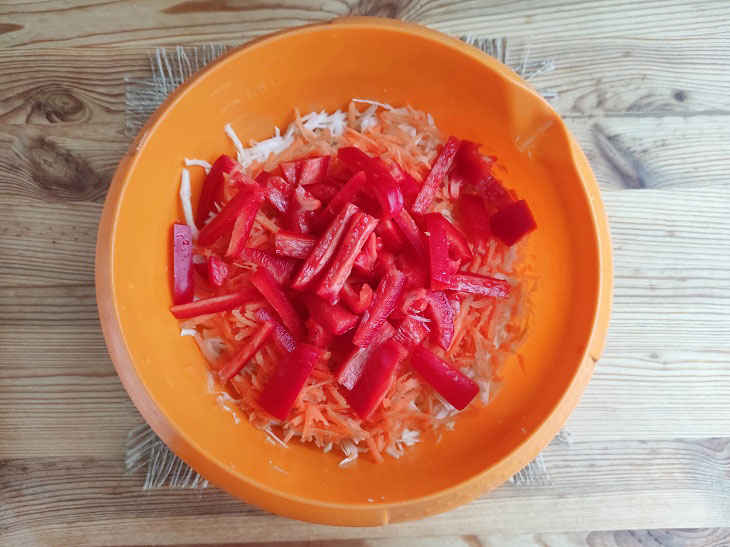 4. Peel the garlic, chop coarsely and put in a bowl on top of the sweet pepper.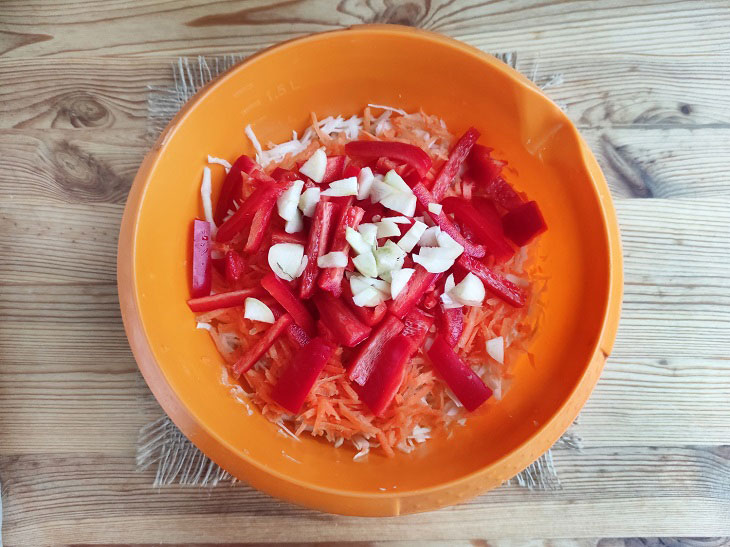 5. Stir the cabbage salad until the ingredients are evenly distributed.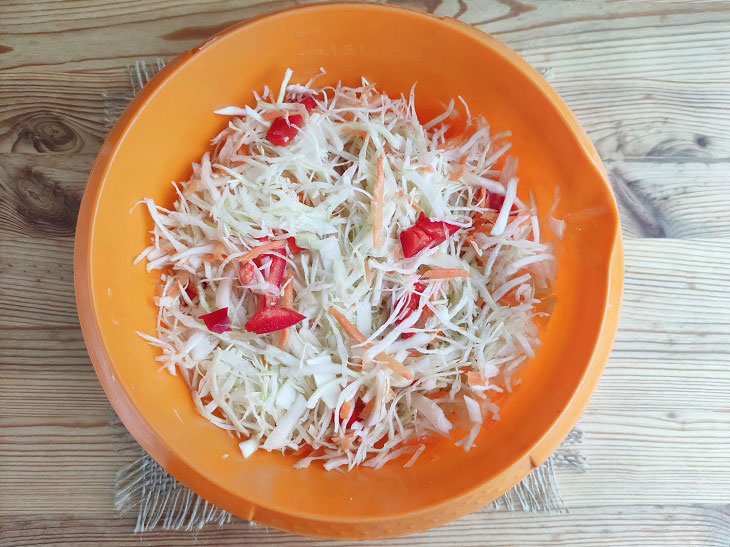 6. Put the ingredients for the marinade in a saucepan, boil the marinade.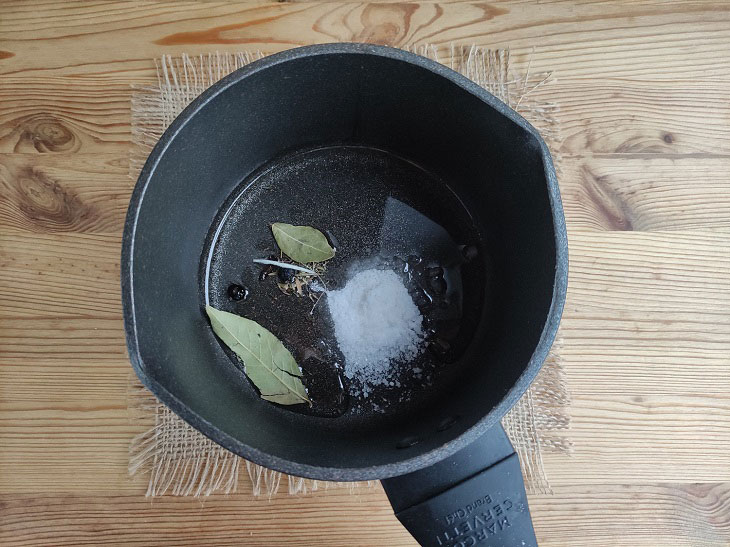 7. Put cabbage with vegetables in glass jars, lightly tamp. Pour the marinade over the salad so that it completely covers the cabbage. Leave in a jar at room temperature for 24 hours.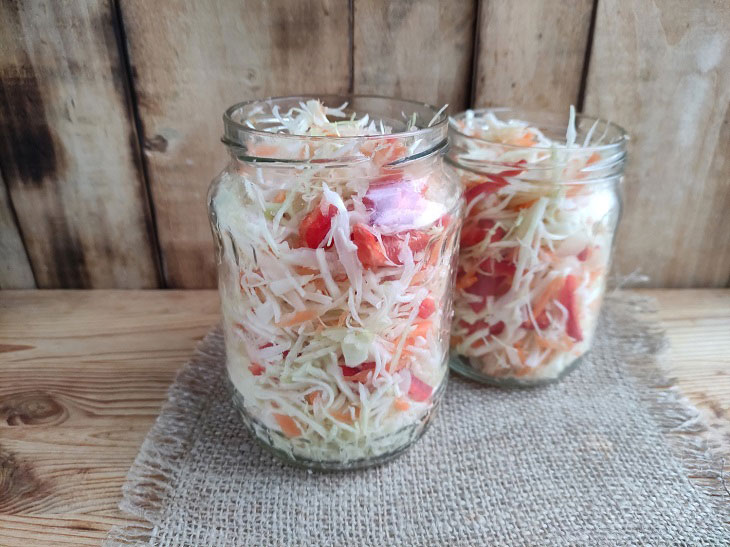 8. Transfer the prepared cabbage in Cossack style to a serving plate, sprinkle with green onions and serve.
Juicy crispy cabbage will not leave you indifferent at your festive or everyday table. It can be used as a cold appetizer, as a component of a salad or as a filling for pies. Store Cossack-style cabbage in marinade, in a jar with a lid in the refrigerator.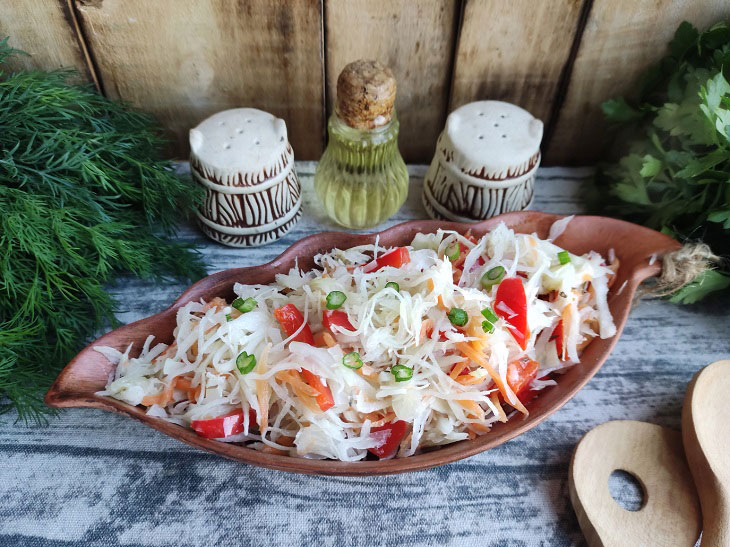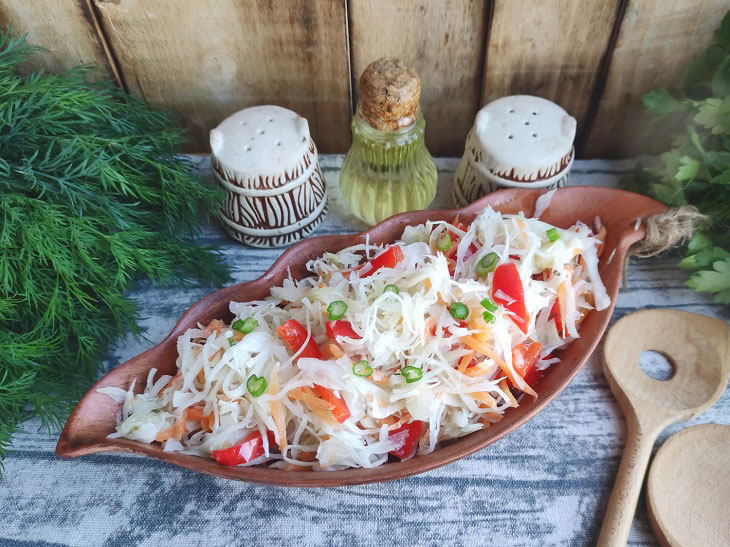 Bon appetit!