Snacks always look good not only on the festive table, but also on the everyday. They can be prepared quite quickly and easily, and they can also be made quite diverse. Today we will cook stuffed eggs with cheese – this is an option for any occasion – nutritious, beautiful, appetizing and tasty!
We will cook stuffed eggs with melted cheese and hard cheese, add a little garlic and dill. For dressing, you can use mayonnaise or a light sauce. Stuffed eggs can be served with different types of side dishes. A beautiful and easy-to-prepare appetizer will certainly attract the attention of your family and guests.
Ingredients:
Chicken eggs – 3 pcs.
Hard cheese – 100 g.
Processed cheese – 80 g.
Mayonnaise – 2 tbsp. l.
Garlic – 1 clove.
Dill – 2 sprigs.
Salt, pepper – to taste.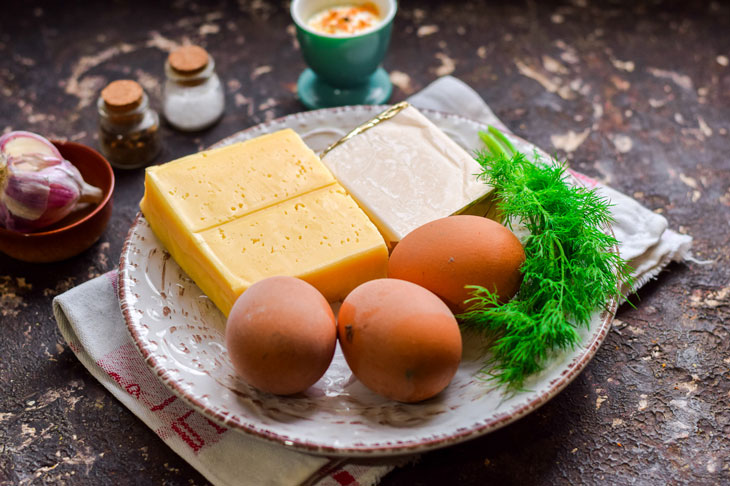 Cooking:
1. Prepare all the products on the list. Wash the chicken eggs and transfer to a saucepan, add water and send to a small fire. Boil the eggs for 10 minutes from the moment the water boils, then cool the eggs in cold water, peel. Cut each egg into two halves.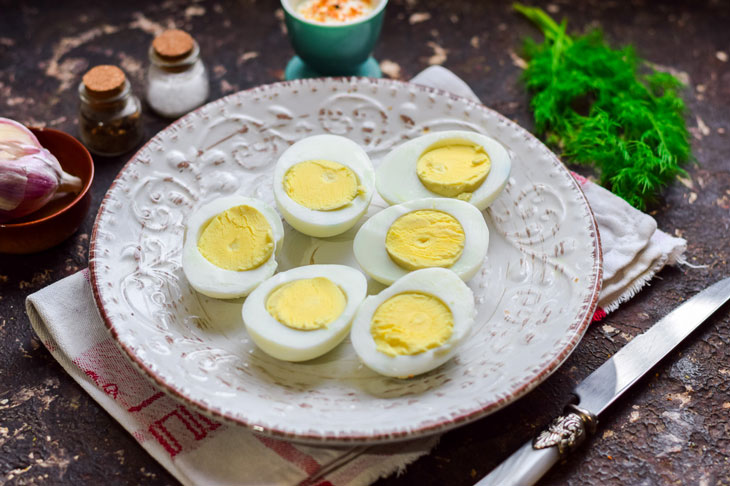 2. Remove the yolk from each half of the egg. Leave the whites aside for a while, they will come in handy later, for the filling.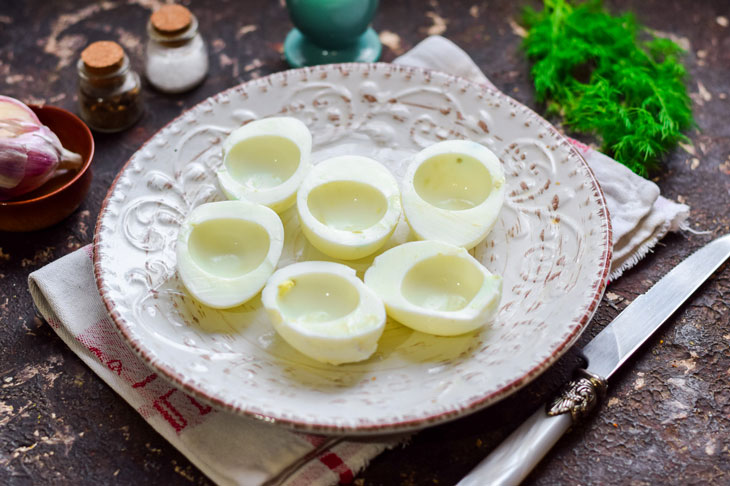 3. Transfer the chicken yolks to the bowl of a food blender. The egg filling will be prepared in the bowl.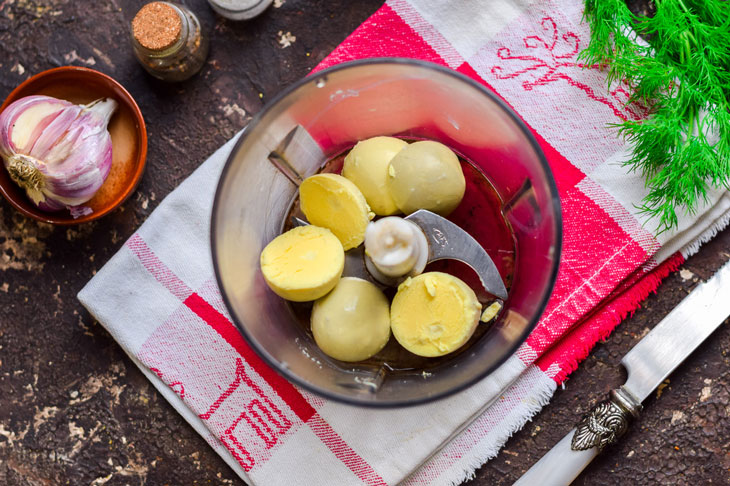 4. Processed cheese can be used with different flavors – mushroom, bacon or greens. Ordinary processed cheese with a creamy taste is also perfect. Cut the cheese randomly and transfer to a bowl.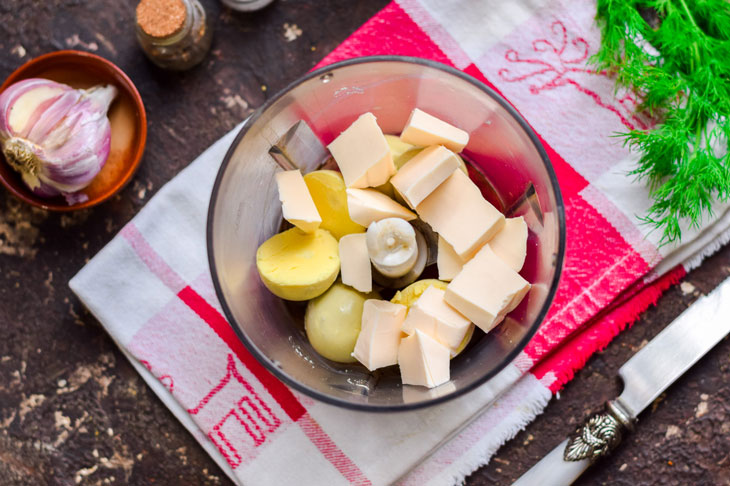 5. Hard cheese also needs to be cut into random pieces and put into a bowl.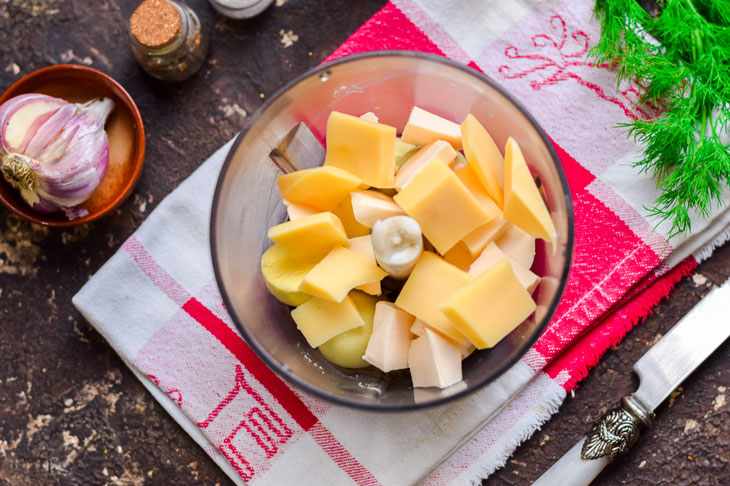 6. Add one peeled garlic clove, chopped dill, mayonnaise, salt and pepper to the blender bowl.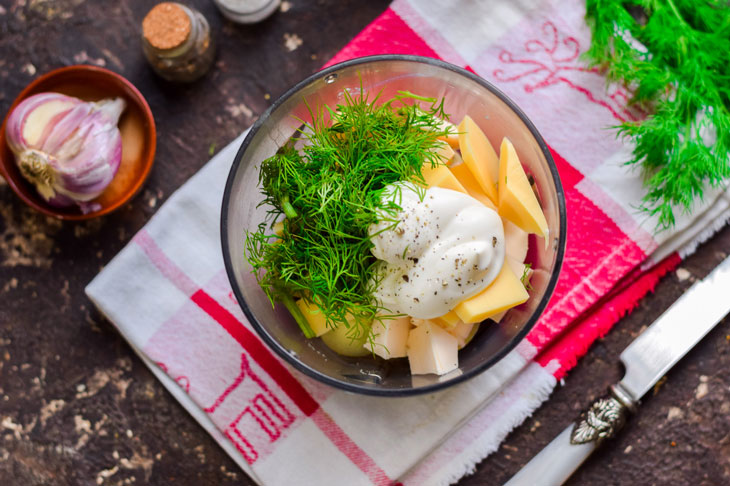 7. Grind all ingredients in a bowl until smooth. Take a sample.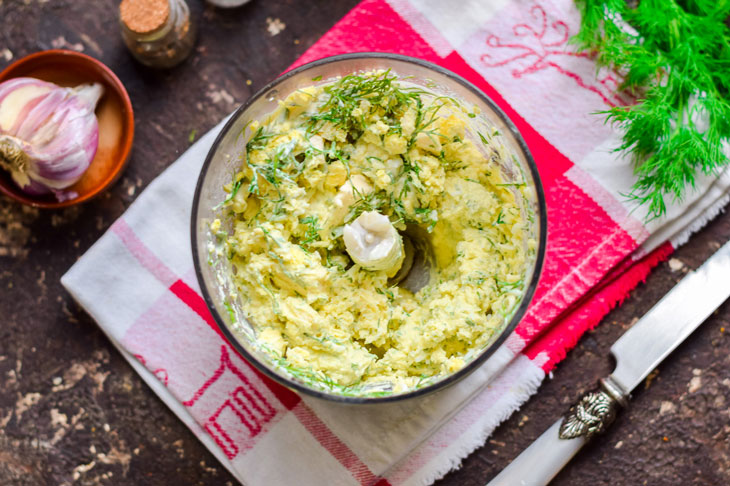 8. Fill the egg whites with the prepared mass from the blender bowl.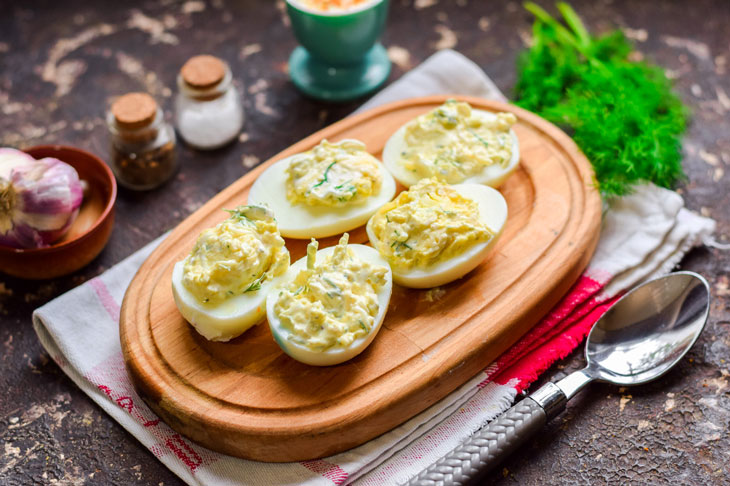 9. Transfer the eggs to a plate, decorate as desired and serve.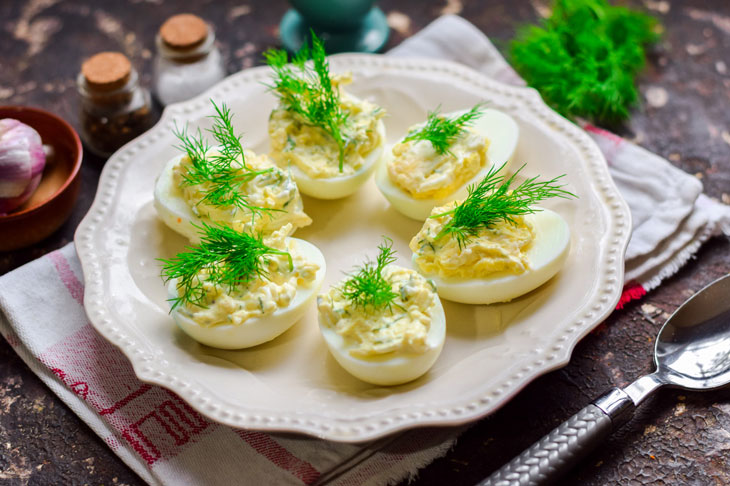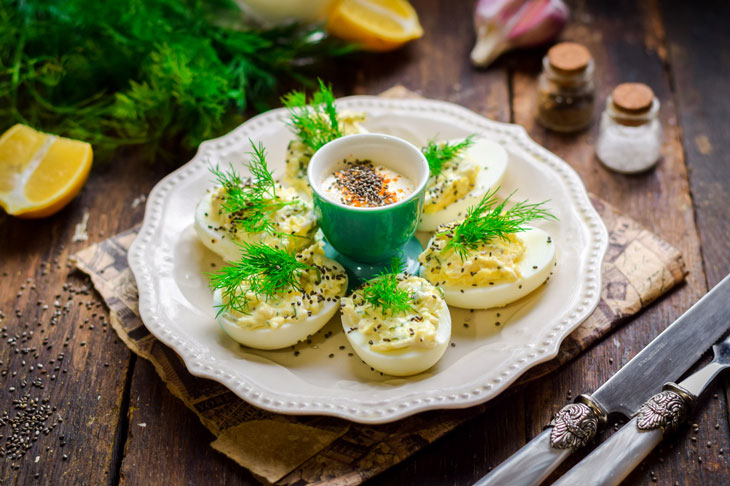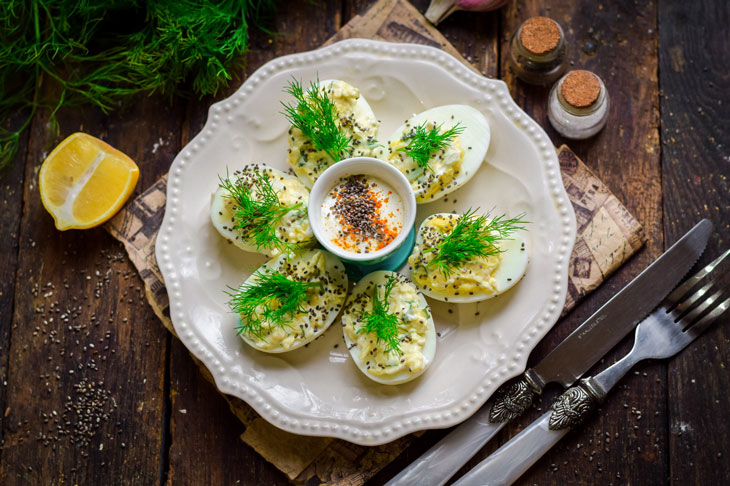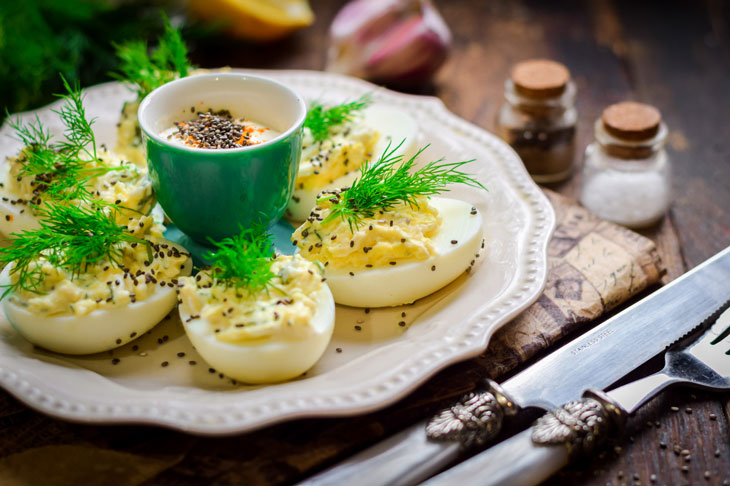 Enjoy your meal!