Quick home baking recipes will help out busy housewives in cases of acute lack of time or sudden guests. We offer a simple recipe for cottage cheese pie, which will be ready in 15 minutes. In addition, no oven is required for cooking – the cake is cooked in a pan.
For the recipe, you need fatty, tasty cottage cheese, preferably rustic. The amount of sugar can be increased or, after baking, grease the product with syrup. You can add candied fruits, raisins, dried apricots, vanilla, citrus zest to the dough according to your desire and each time you get new tastes according to the same recipe. All foods must be at room temperature before cooking.
Ingredients:
Vegetable oil – 1 tbsp. l.
Cottage cheese – 150 g.
Yogurt – 150 g.
Egg – 1 pc.
Sugar – 1.5 – 2 tbsp. l.
Manka – 2 tbsp. l.
Flour – 100 g.
Candied fruits, raisins – 1.5 tbsp. l.
Baking powder – 1 tsp
Citrus zest – 1 tsp
Salt – 1 pinch.
Mandarin, mint (optional) – for serving.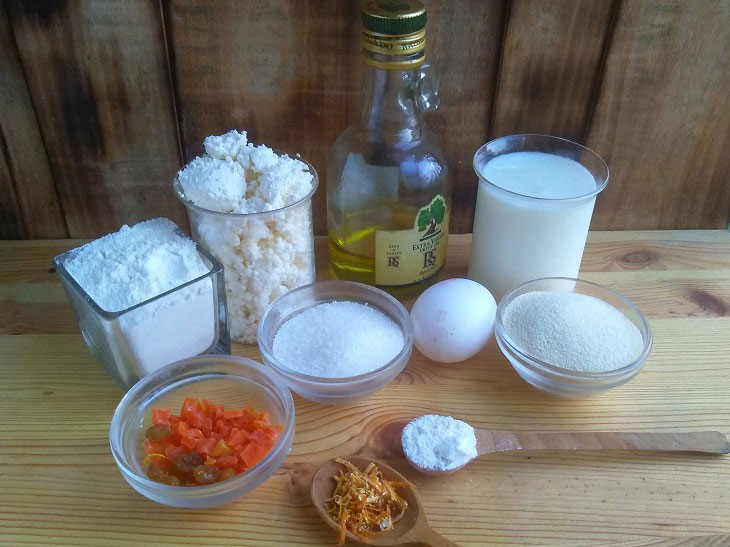 How to cook:
1. Put cottage cheese and yogurt in a mixing bowl.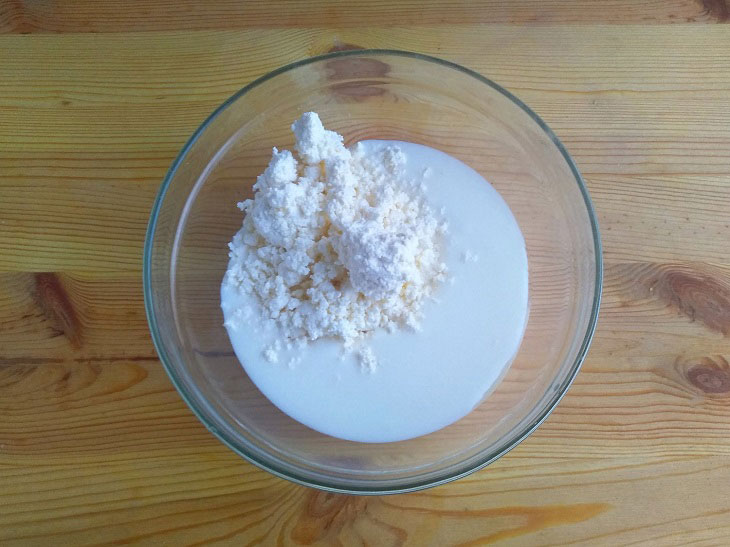 2. Pour salt, sugar and semolina. Enter the egg. Beat the mass with a blender.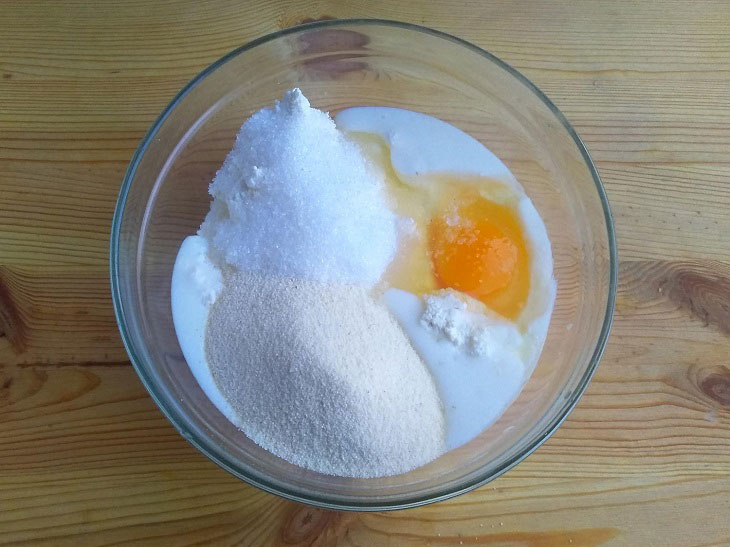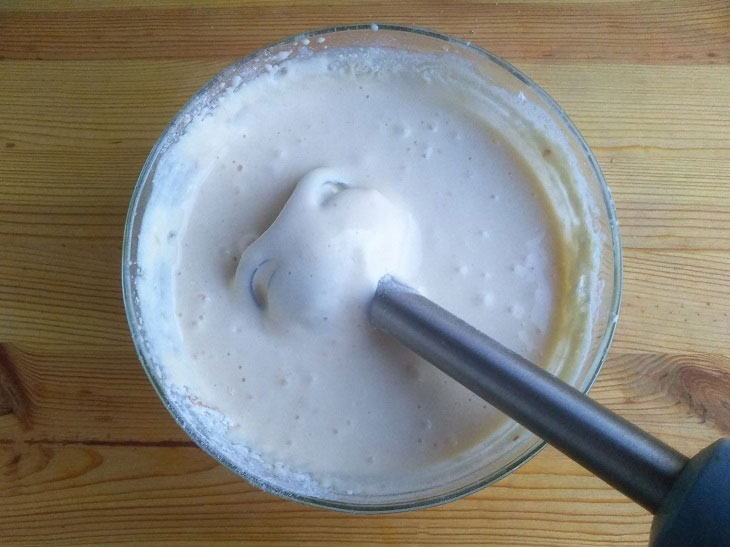 3. Add baking powder, zest and sifted flour. Continue beating the mass for a minute. Photo 4.
The dough should turn out like pancakes. You may need a little more or a little less flour.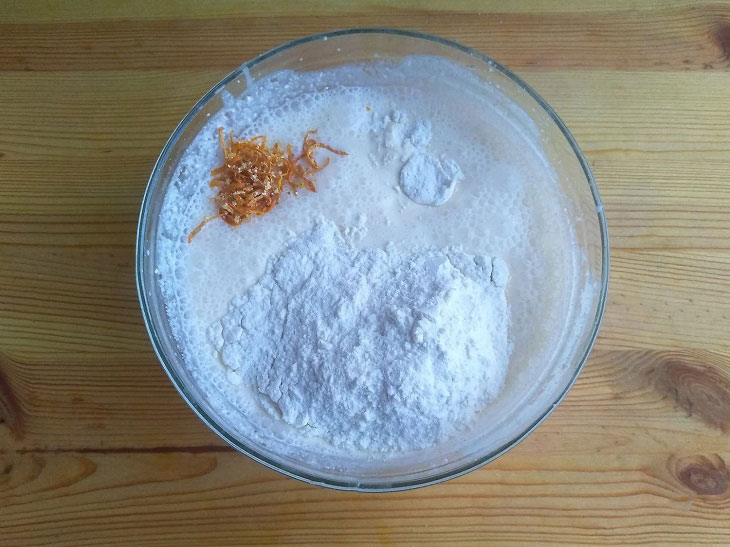 4. Add raisins and candied fruits. Mix the mass.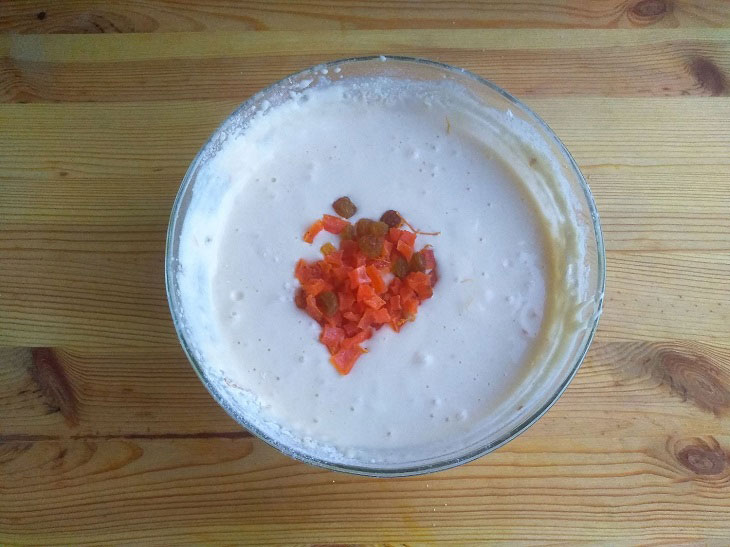 5. Lubricate the pan with vegetable oil (bottom and walls), heat it for one to one and a half minutes. Pour the dough, cover the pan with a tight lid. Set the heat to just below medium, cook for 5-8 minutes.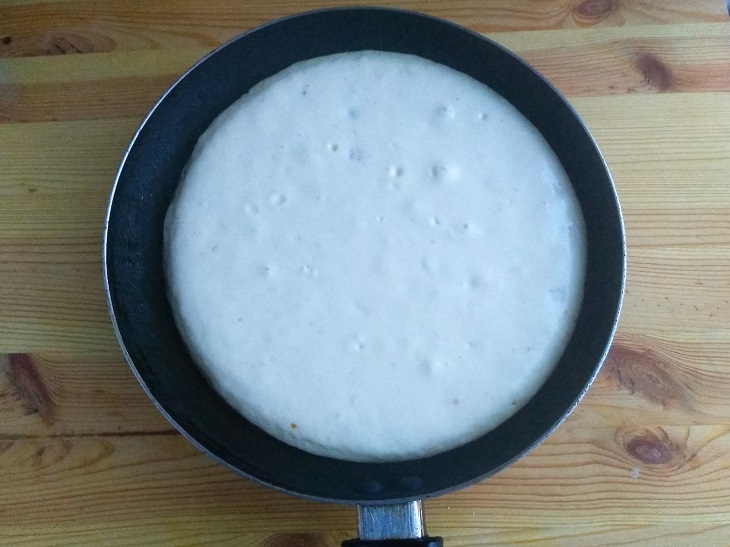 6. With the help of two spatulas, carefully turn the cake over, straighten the edges. Continue cooking in the same way.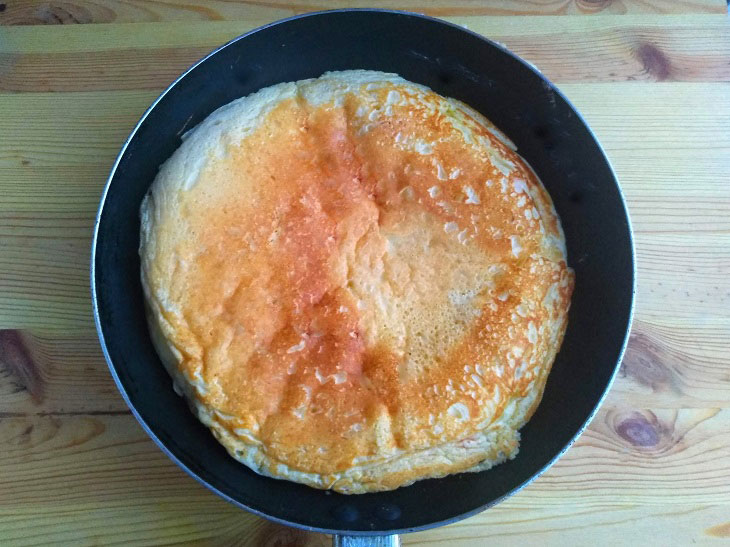 7. Put the cottage cheese pie on a serving plate, garnish with tangerines and mint leaves. Serve pastries to the table.
The pie has an appetizing ruddy crust, delicate structure and a medium sweet taste with a creamy aftertaste. Baking is perfect for home tea drinking.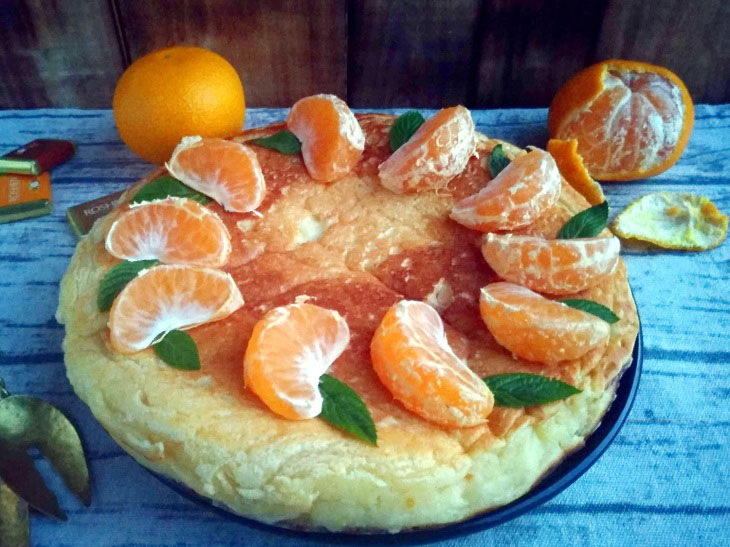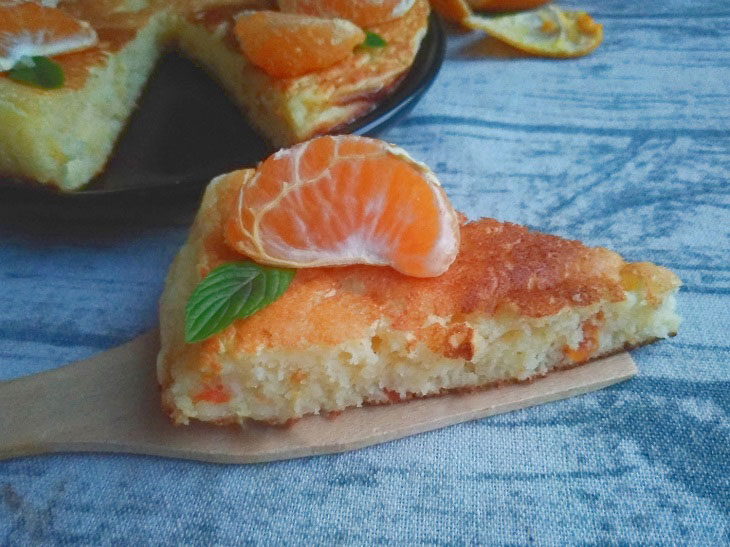 Enjoy your meal!