Grated pie with cherries tastes like store-bought shortbread biscuits, only its main difference is the filling of berries. To cook such a pie quickly, which is why, if guests unexpectedly come to you, you can safely treat them to such yummy. It is best to serve pastries to the table with hot drinks, for example, it will be enough to brew aromatic green tea or make coffee if you like it better. Since this is not the season for cherries, frozen cherries are suitable, which can be easily purchased at any grocery store.
The dough for this pie is made from available ingredients, the most important of which is butter (margarine is also suitable instead). Soda or baking powder is also added to it. To make the dough (or rather, the second part of it) easier to grate, you can send it to the freezer for literally 10-15 minutes.
Ingredients:
Butter – 50 g.
Chicken egg – 2 pcs.
Salt – 1 pinch.
Baking powder – 0.5 tsp.
Sugar – 1-2 tbsp. l.
Flour – 1.5-2 tbsp.
Cherry – 50 g.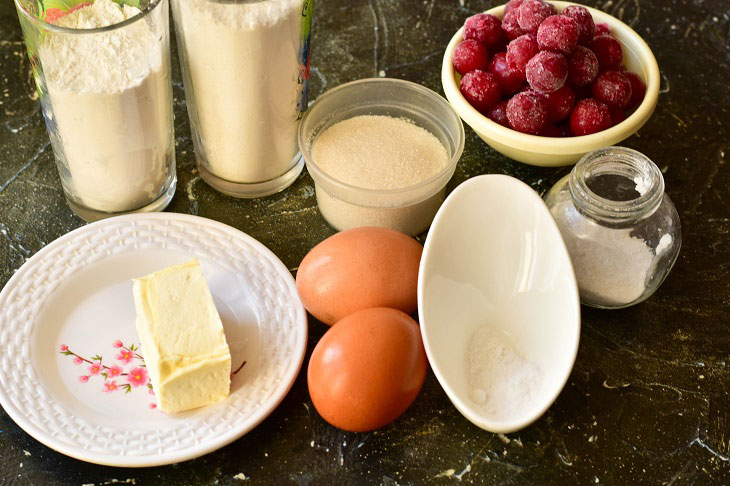 How to cook:
1. Pour sugar into a bowl and immediately add the indicated amount of baking powder.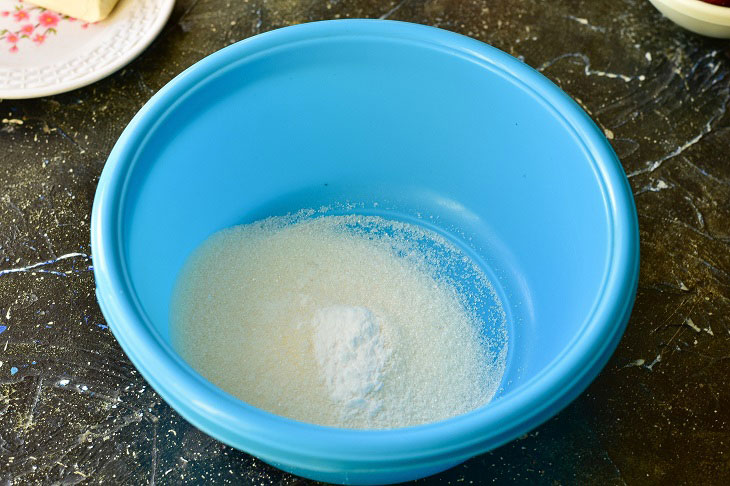 2. Cut the butter into smaller cubes and put them in a bowl with sugar and baking powder.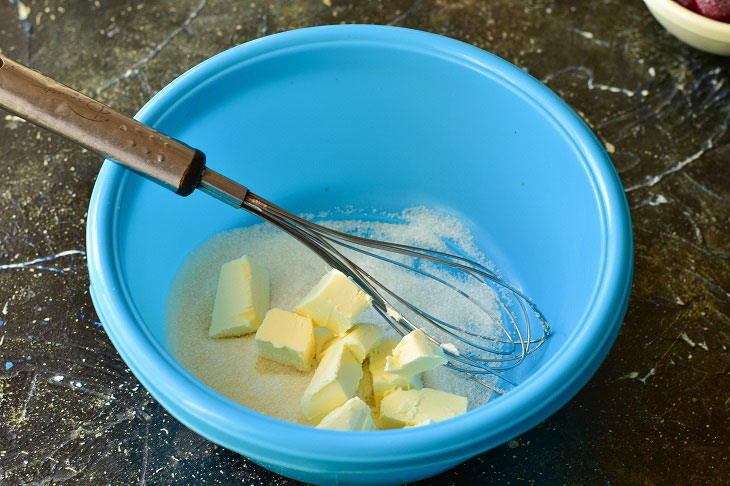 3. Beat chicken eggs there.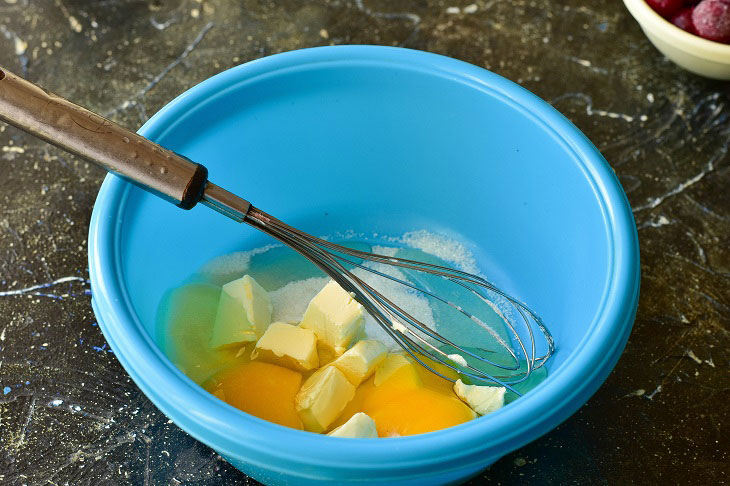 4. Pour in the premium flour.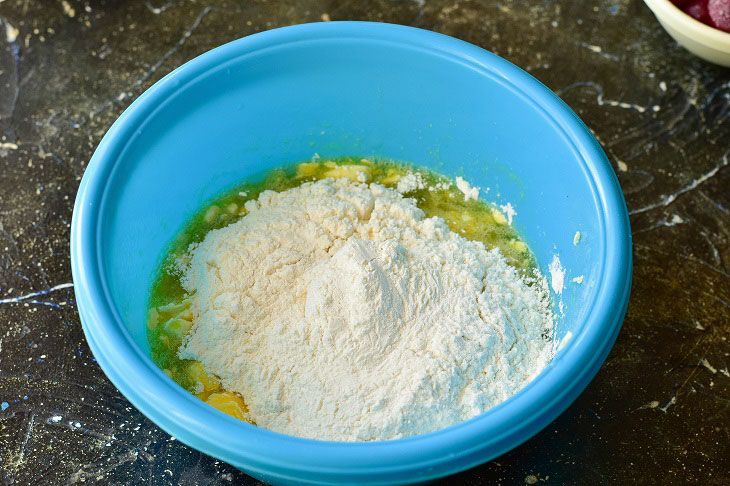 5. Now knead the dough.
The dough should be such that it does not stick too much to the hands.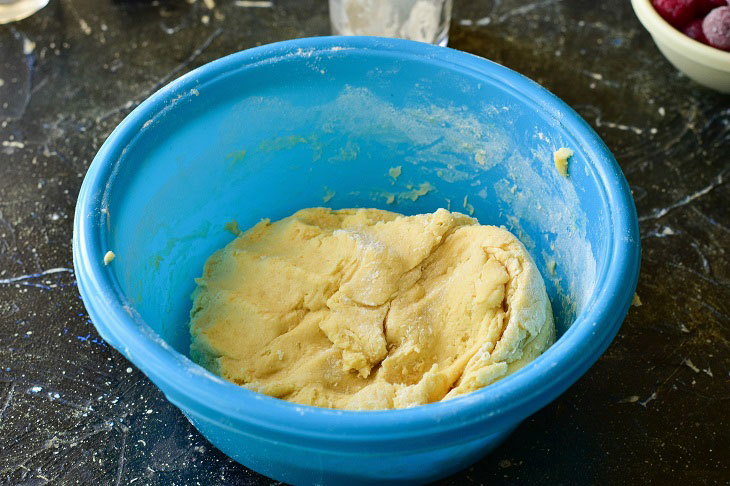 6. Divide the dough into two equal pieces.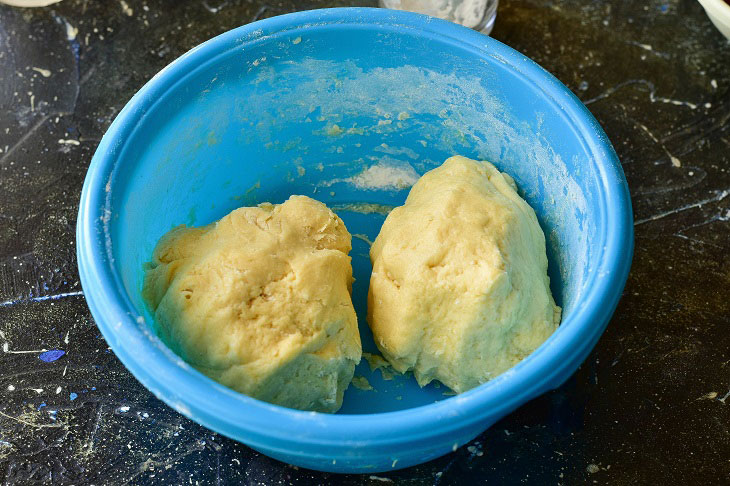 7. Put one piece on the bottom of the mold, level it a little and make the sides. Their height must be at least 4 cm.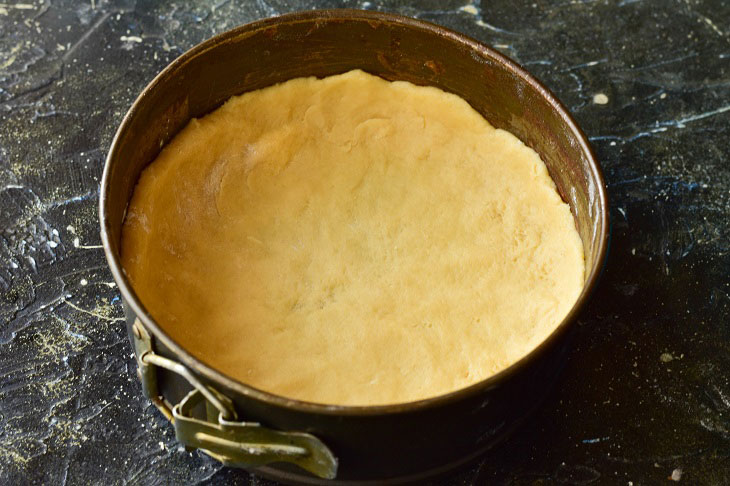 8. Put a cherry on top.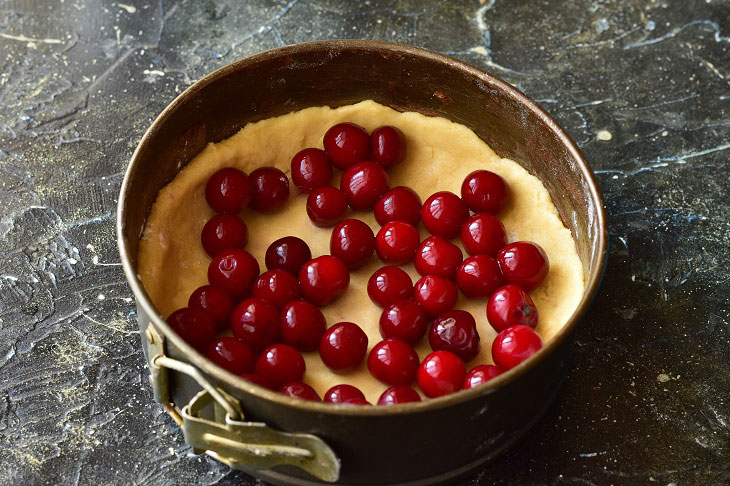 9. Grate the second piece of dough on a coarse grater. If this procedure is difficult to do, then you should send it to the freezer for a few minutes (10-15 will be enough).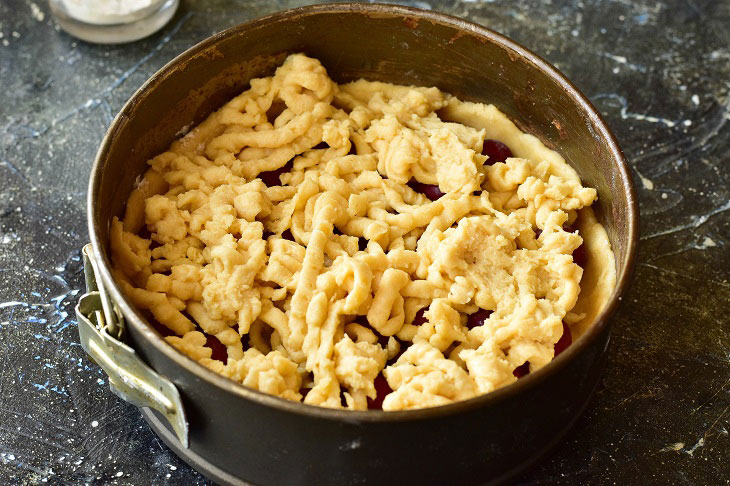 10. Preheat the oven to 190 degrees and send the cake into it for 25-35 minutes.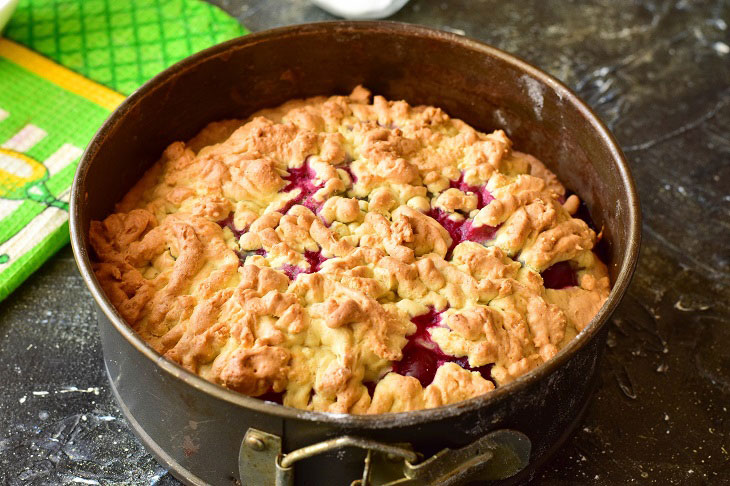 11. Then carefully remove it from the mold, put it on a dish and serve it to the table.
Here is such an original, beautiful and very appetizing-looking pie!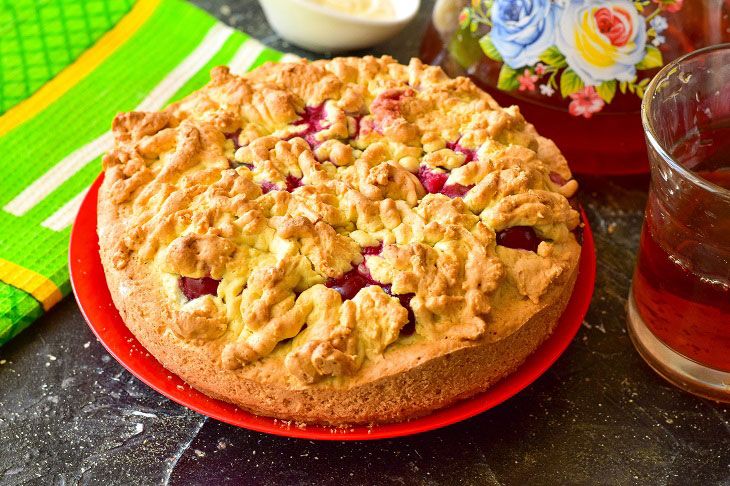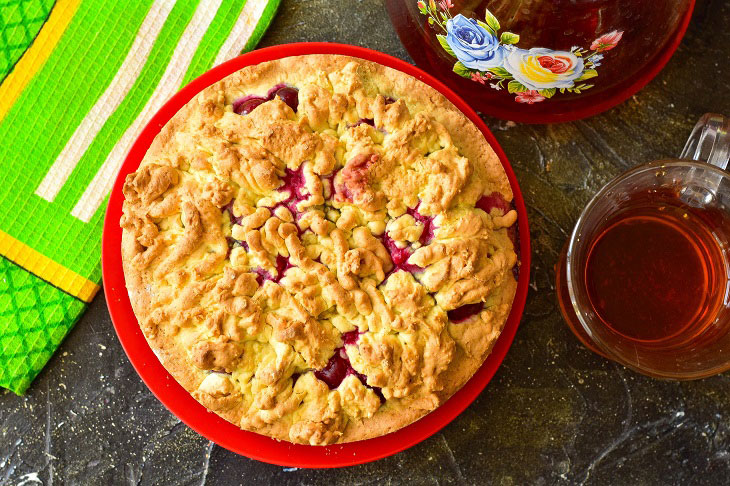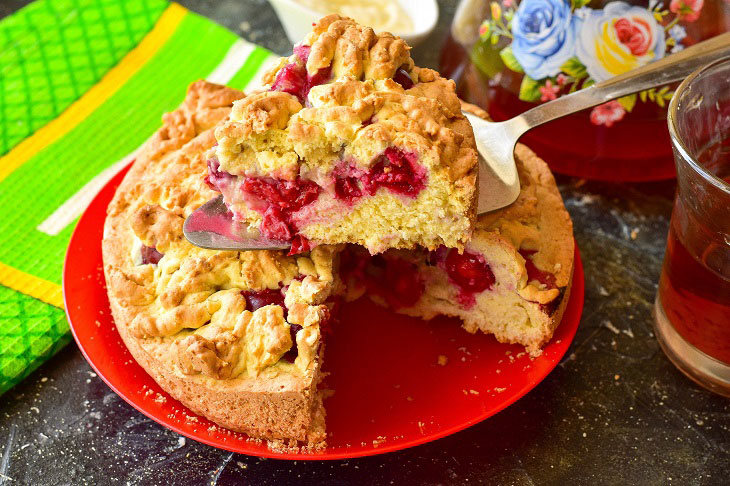 Enjoy your meal!