Cottage cheese spices always turn out very tender and tasty. For their preparation, it is not necessary to use homemade cottage cheese, store-bought is also safe. In appearance, ready-made skewers can be made round or flatter. It should be borne in mind that when frying in vegetable oil, they significantly increase in size. They are best served with delicious tea or milk. On top of them, you can sprinkle with powdered sugar or put condensed milk next to them. Oil for frying should be used without smell.
In order for the finished pryazhets to come out soft, it is necessary to add baking powder or soda to the dough. It is thanks to this ingredient that when frying, rounds will "grow before our eyes".
Ingredients:
Cottage cheese with any percentage of fat content – 200 g.
Baking powder – 1 tsp
Chicken egg – 1 pc.
Salt – 1 pinch.
Sugar or powdered sugar – 2.5-3 tbsp. l.
Premium flour – 4-5 tbsp. l.
Odorless vegetable oil – 250 ml.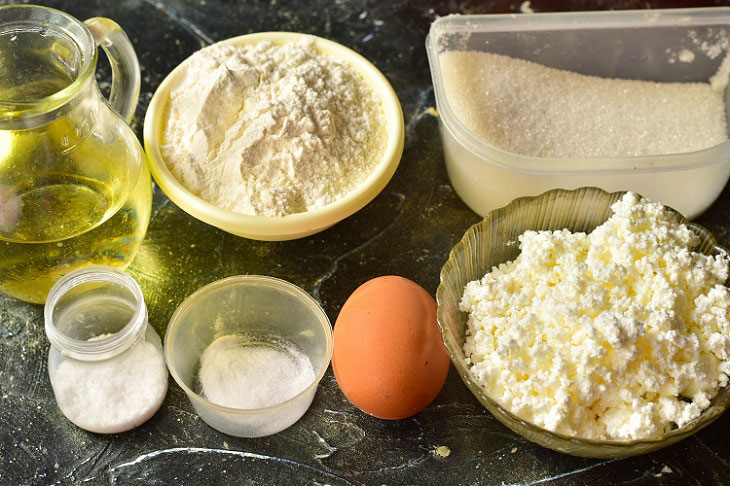 How to cook:
1. Put the specified amount of cottage cheese into a deep bowl, immediately beat in a chicken egg to it, add a pinch of salt.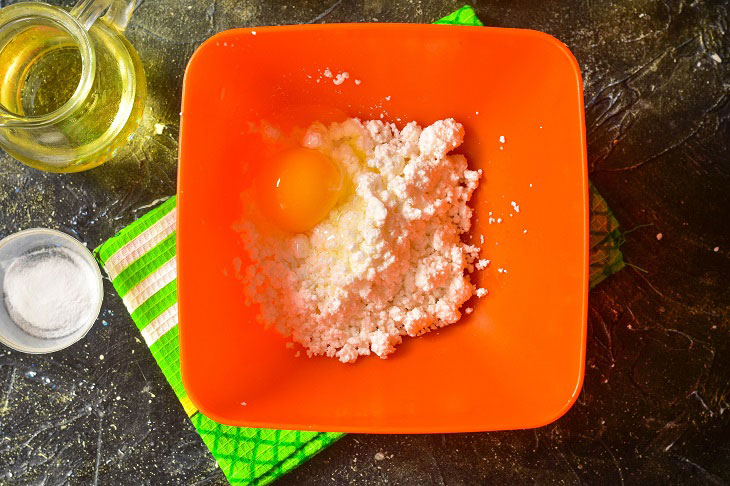 2. Then add sugar.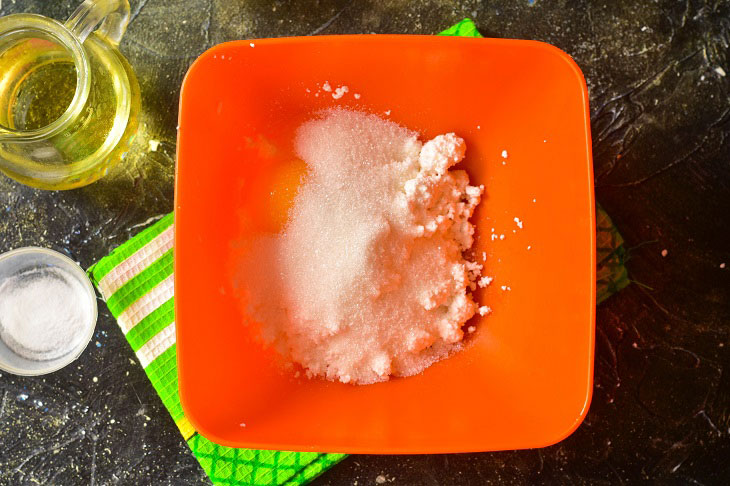 3. Mix all the ingredients very well with a fork or knead them with your hand. There should be no lumps in the dough. Add flour and baking powder.
If you decide to use not baking powder, but soda, then add it no more than 0.5 tsp.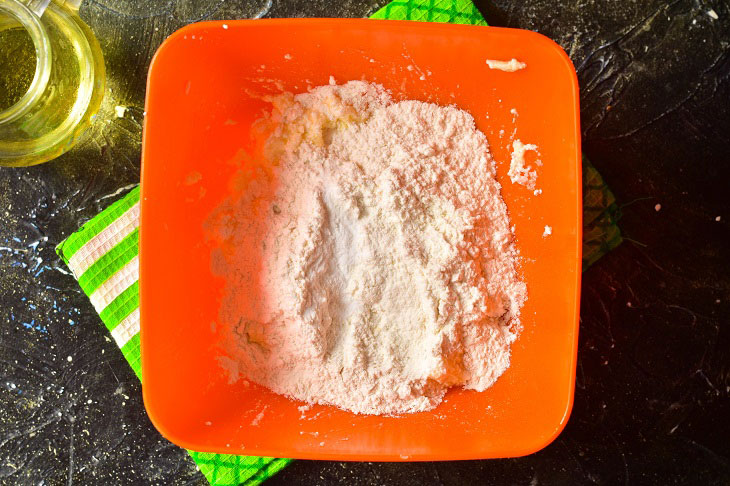 4. Knead the dough with your hands.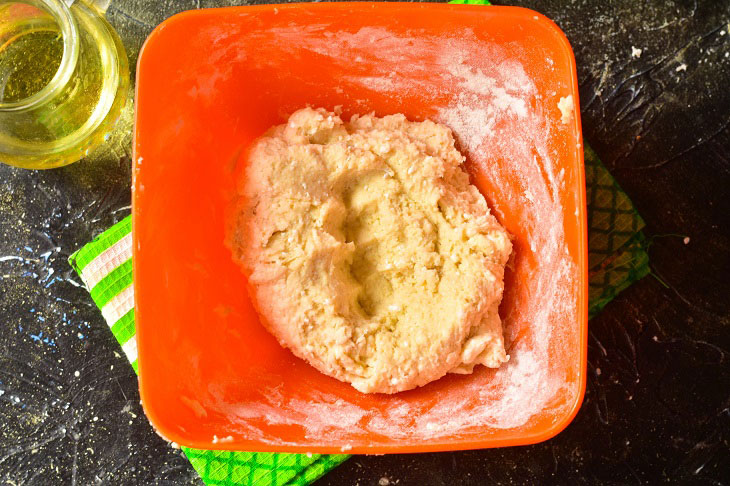 5. Now grind the cutting board or table with flour, roll out the dough with sausage.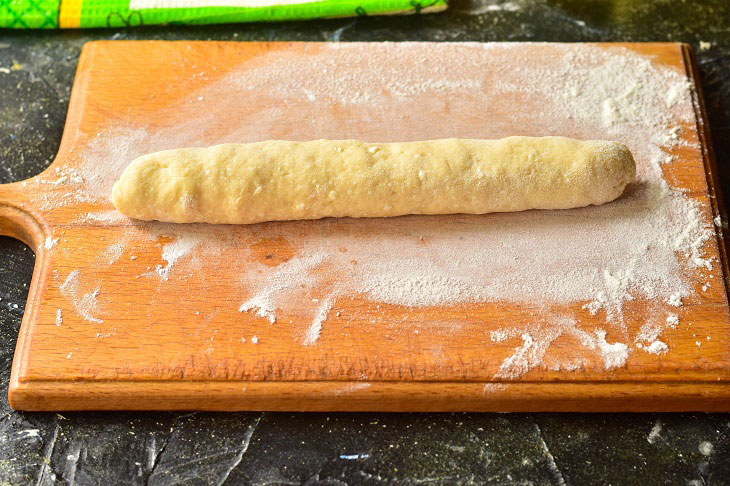 6. Cut it into equal pieces.
If you want the curlers to come out flatter, then be sure to press each piece well with your hands.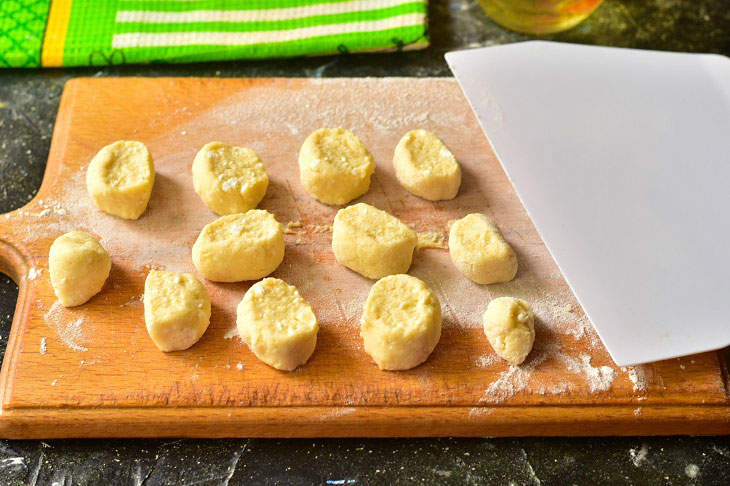 7. Warm up the vegetable oil. Lay out some of the prepared pieces. Fry them in oil over moderate heat until nice and golden brown. Periodically turn the spinnerets with a spatula to the other side.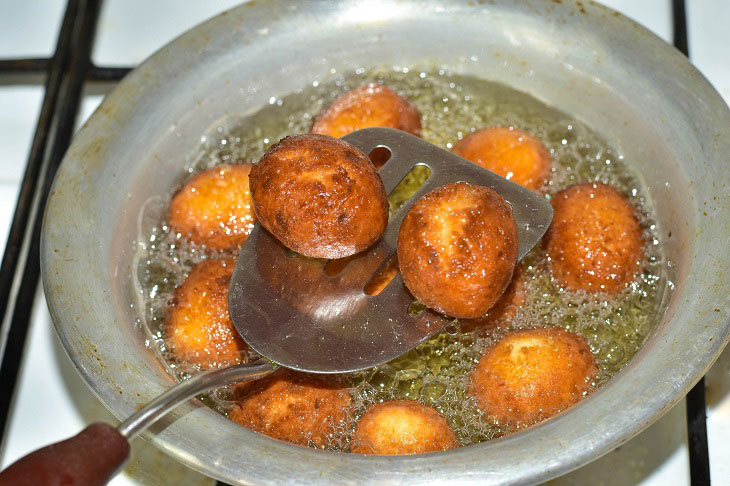 8. Put the finished skewers first on a paper towel. Leave them for 2 minutes, then put them on a dish.
Bring dessert to the table!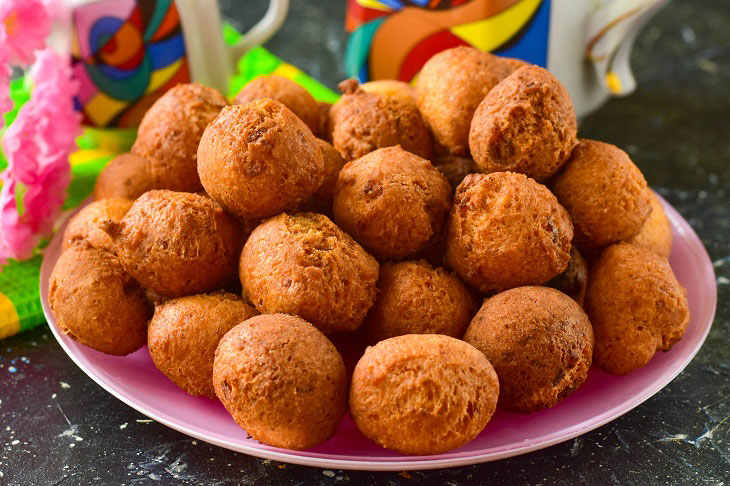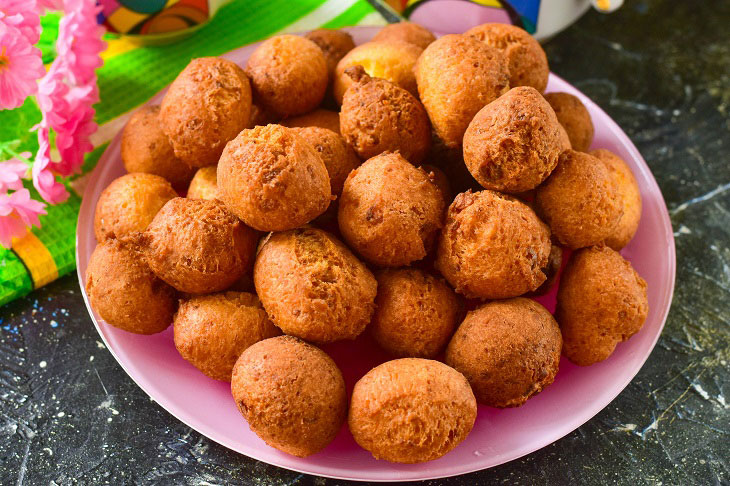 Bon appetit!