Baklava is a hearty oriental dessert popular in many countries of the world. Baking is a product made from thin leaves of dough with a nut filling, poured with honey syrup. Baklava is prepared on the basis of yeast-free puff, shortcrust pastry, and also thin filo or its variety kataifi (thin threads) is used.
The technology for making phyllo dough is quite complicated, so we recommend using ready-made sheets, which are sold in the department with frozen foods. Before preparing baklava, the dough should be slowly thawed on the bottom shelf of the refrigerator. Filo is a rather moody dough and does not like wet fillings. Therefore, baklava is poured with honey syrup after baking.
For the filling, choose a mixture of walnuts and peanuts. Before chopping, be sure to dry the nuts in a pan. To oil the sheets, you can use vegetable, butter or coconut product. Honey with a neutral taste is ideal for syrup. For baking, a rectangular or square shape with sides is best suited.
Ingredients:
Phyllo dough – 10 sheets.
Walnuts – 100 g.
Peanuts – 110 g.
Honey – 130 g.
Sugar – 35 g.
Egg – 1 pc.
Butter – 160 g.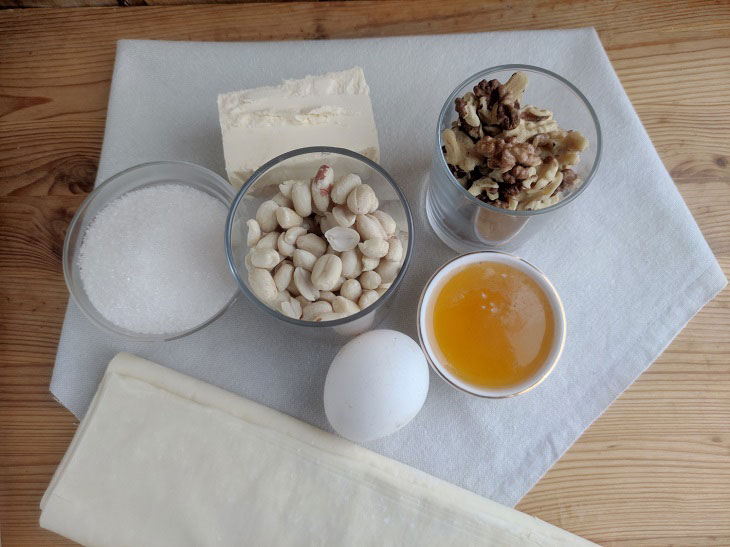 How to cook:
1. Put the butter in a bowl and melt in the microwave.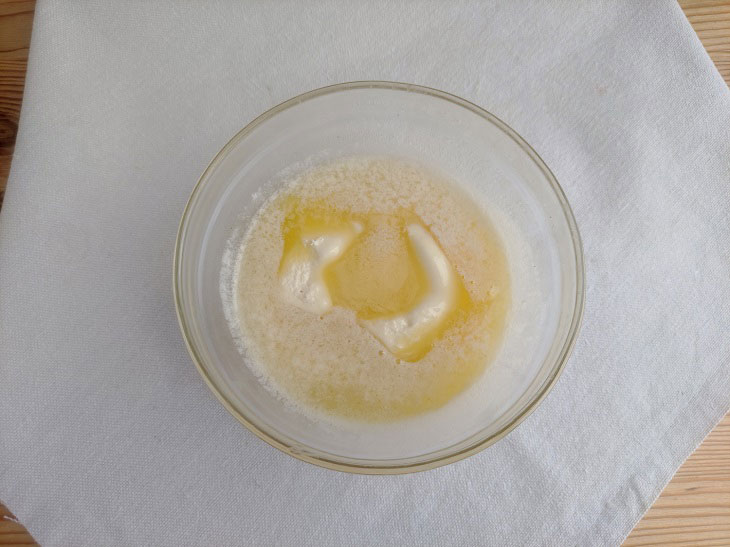 2. Dry the peanuts to a light golden hue in a pan, cool. Heat the walnuts in the same way. Grind the nut mixture in a blender until crumbly.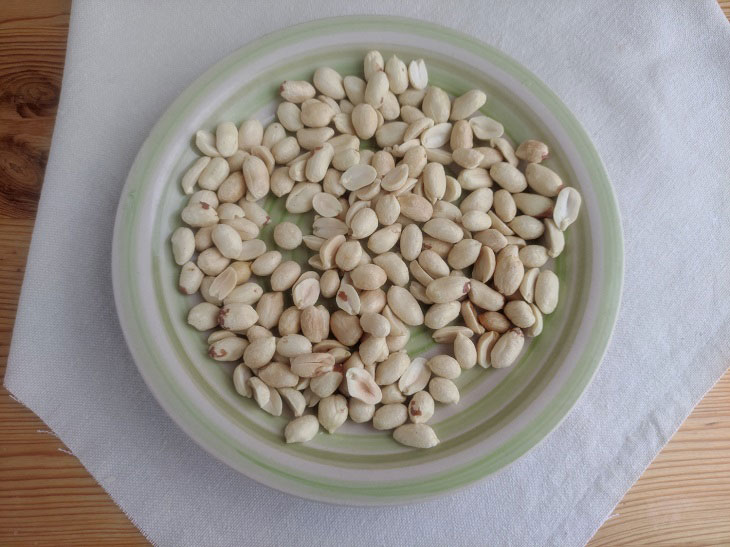 3. Grease a baking dish with butter. Lay out the first sheet of filo. Lubricate it with a brush. Bend the free end of the dough, re-grease it.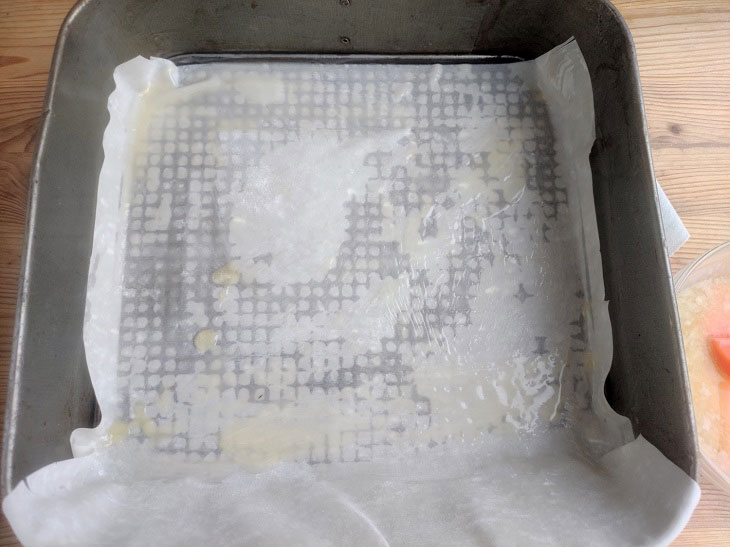 4. Place the next sheet symmetrically. Also repeat oiling. Collect the rest of the sheets in the same way.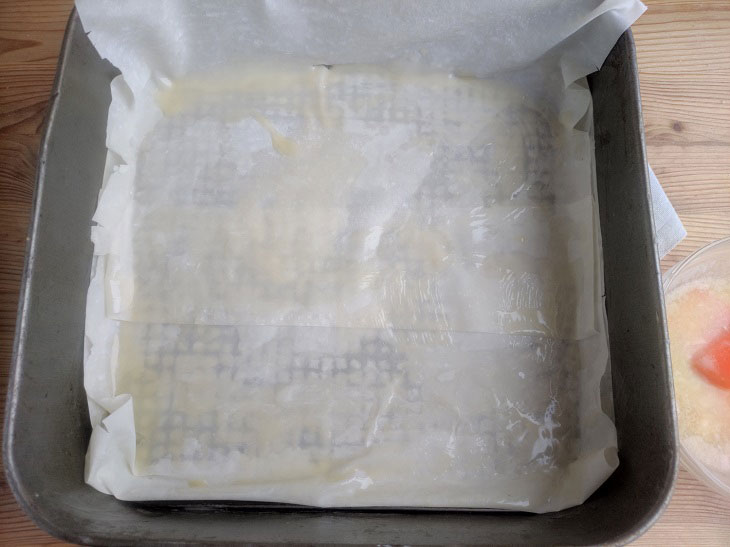 5. After 5 sheets pour the nut filling, sprinkle it with sugar.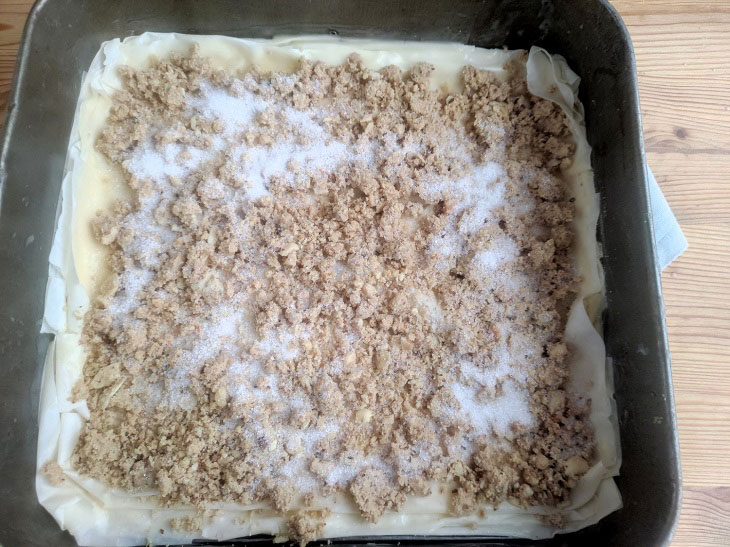 6. Continue assembling the baklava. Lubricate the assembled product with yolk.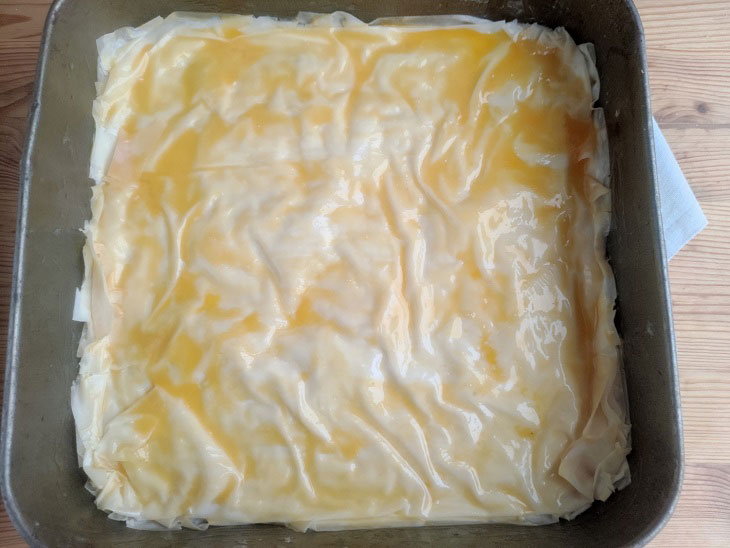 7. Carefully cut the future baklava into identical squares. Make cuts almost to the end.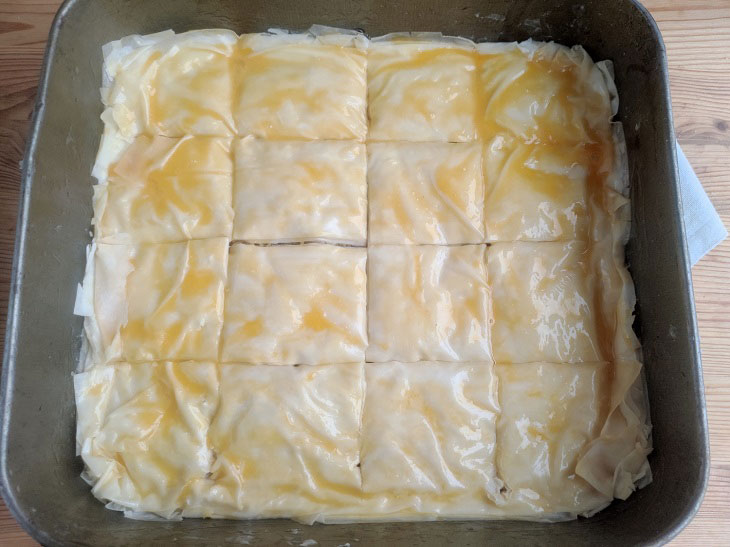 8. Bake the baklava in the oven at 190 degrees for about 40 minutes.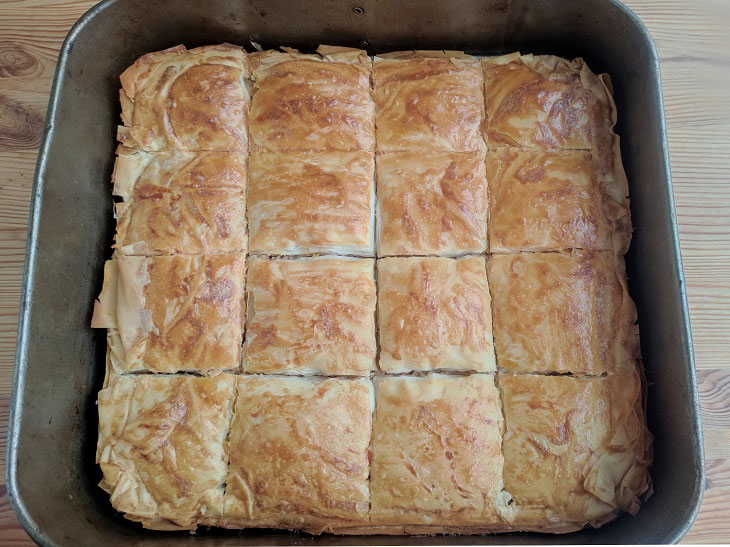 9. Prepare syrup. Mix honey with water (150 ml) and add a little lemon juice if desired. Boil. Pour hot baklava with hot syrup, leave to cool.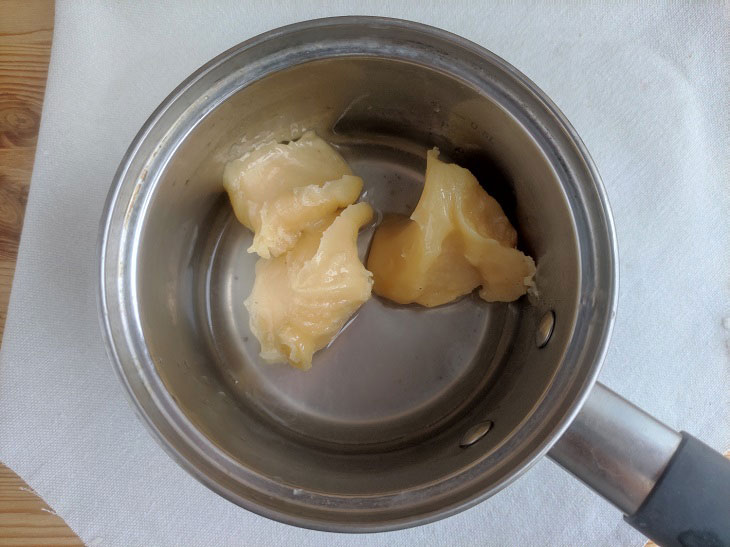 10. Put the pastries on a plate and serve with tea.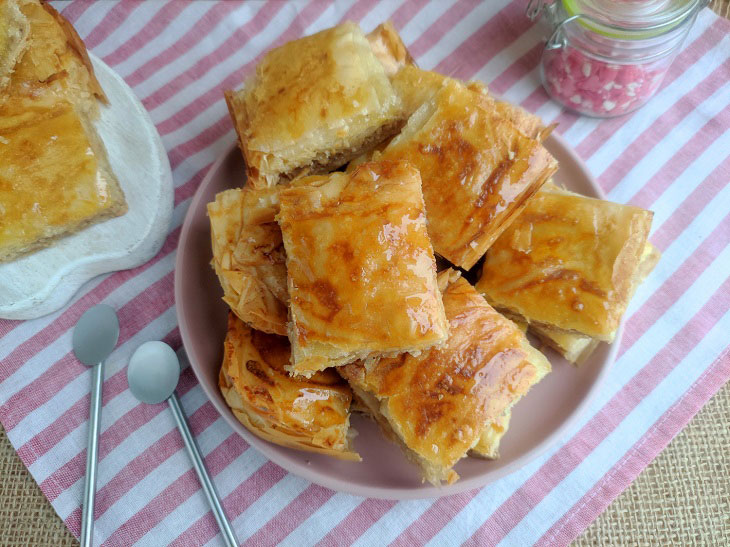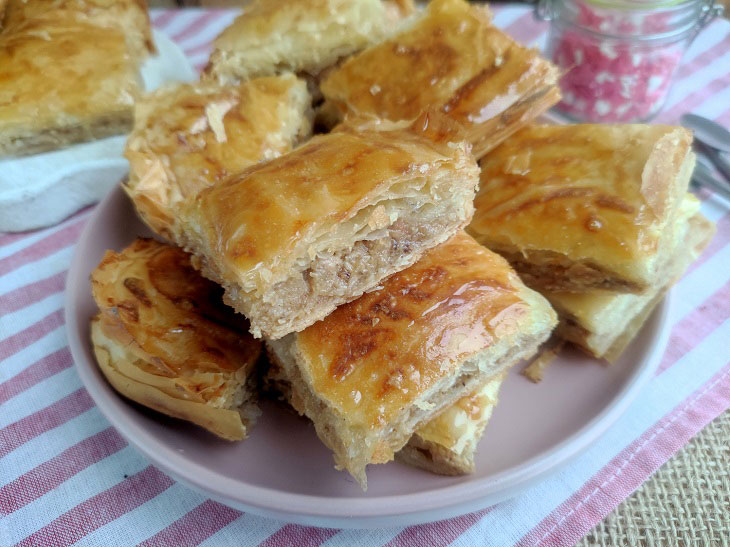 Bon appetit!