Crab salad "New" is not prepared according to the classic recipe. Garlic is added to it, due to which it comes out very fragrant and piquant, as well as processed cheese, thanks to which its taste becomes more delicate. Also, croutons are laid out in the salad, due to which the finished snack has a crispy taste. You can buy them ready-made at any grocery store or cook them in the oven, as in this recipe. White or black bread will do. In general, stop at the best and favorite ingredients, and the dish will come out very tasty.
Such a salad can be safely made for any holiday, guests will definitely be delighted with it.
Ingredients:
Crab sticks – 100 g.
Chicken egg – 2 pcs.
Garlic – 1 clove.
Processed cheese – 1 pc.
Canned corn – 50 g.
Bread – 1 slice (or you can take ready-made crackers).
Mayonnaise – 0.5 tbsp. l.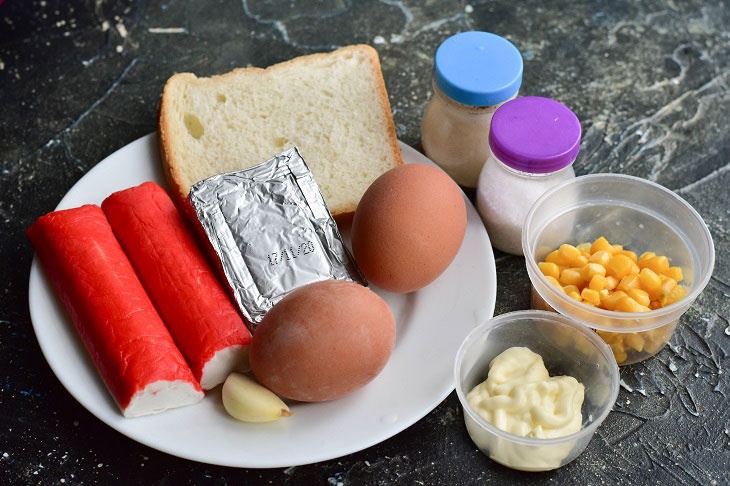 How to cook:
1. First of all, cut the crab sticks, if they have a wrapping film, then be sure to remove it.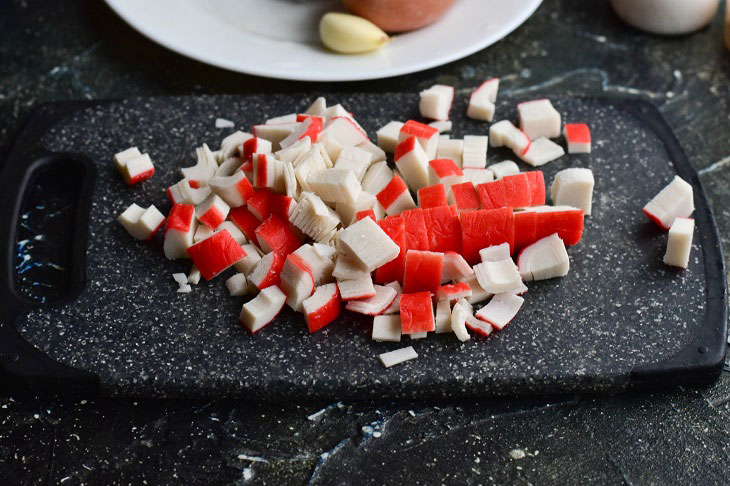 2. Cut the bread into thin strips if you decide to cook the crackers yourself. Lay them out on a baking sheet or foil.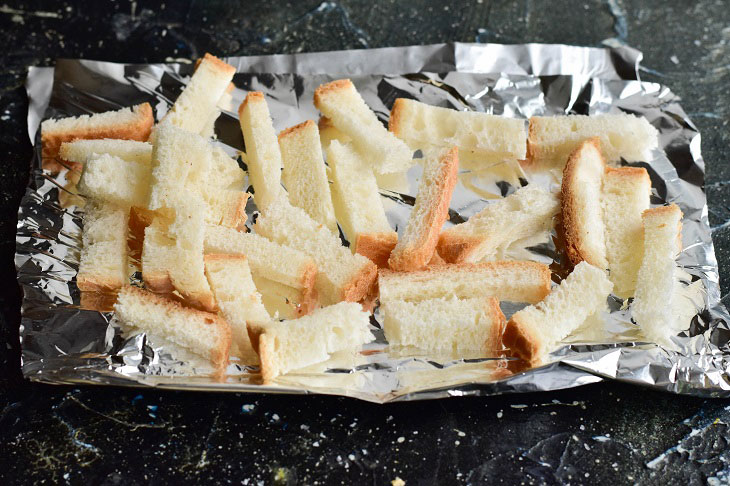 3. Send the crackers for literally 10 minutes in an oven preheated to 190 degrees.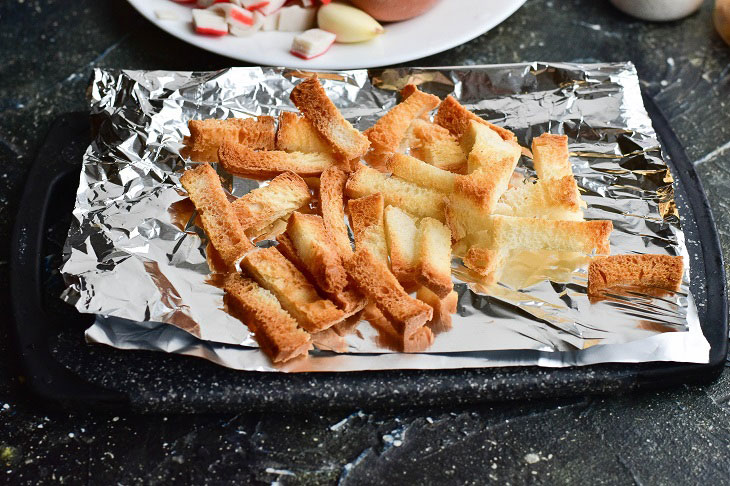 4. Grate the processed cheese on a coarse grater.
If the processed cheese is too soft, then you can pre-lubricate the grater with vegetable oil or put it in the freezer beforehand.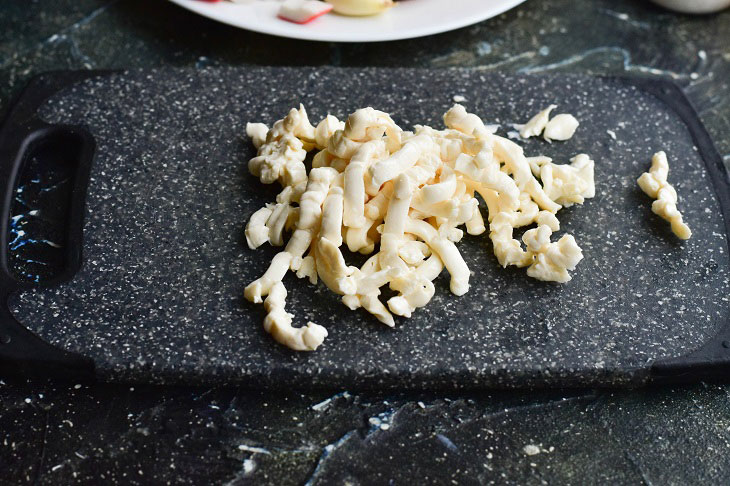 5. Boil chicken eggs for 7 minutes. Be sure to cool them, peel, and then grate on a coarse grater.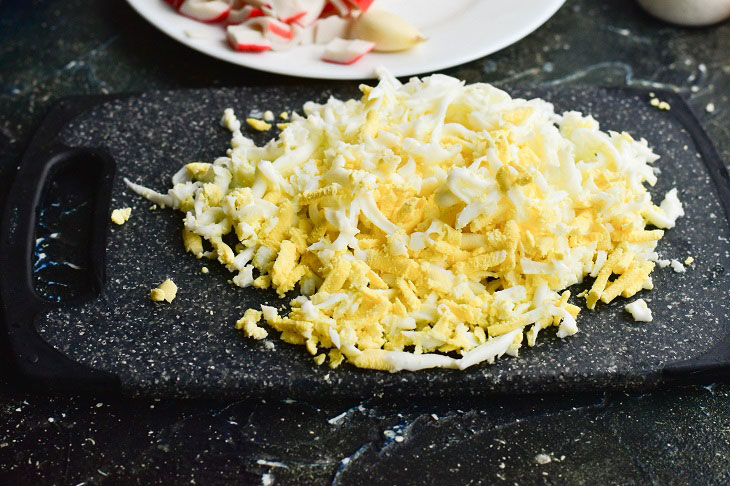 6. Set the forming ring and square on a bright and beautiful dish. Put the grated cheese in the first layer. Squeeze the garlic, make a grid of mayonnaise.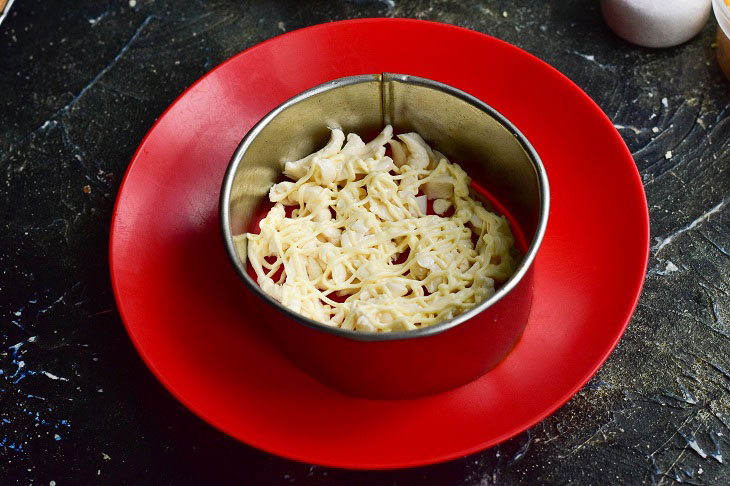 7. The next layer is grated chicken eggs and a mesh of mayonnaise.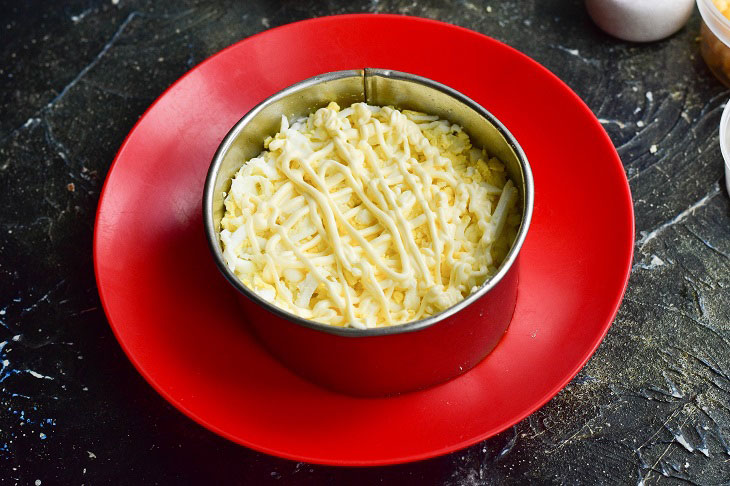 8. Put crab sticks on the eggs. Don't forget the sauce.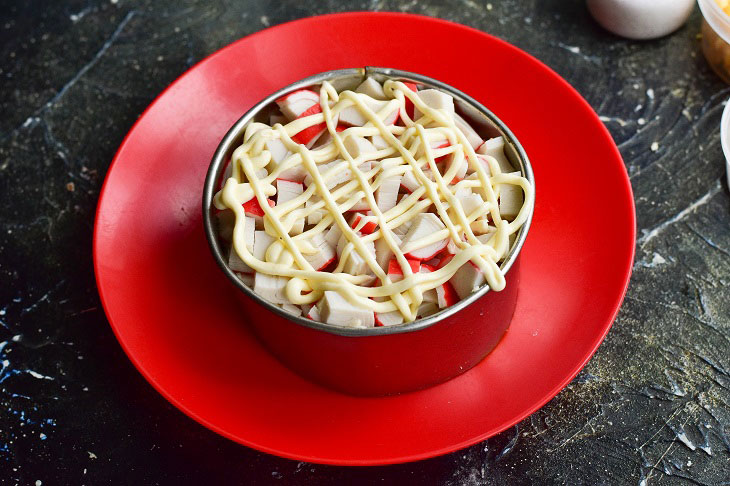 9. Now carefully lay out the prepared croutons and squeeze out the mayonnaise.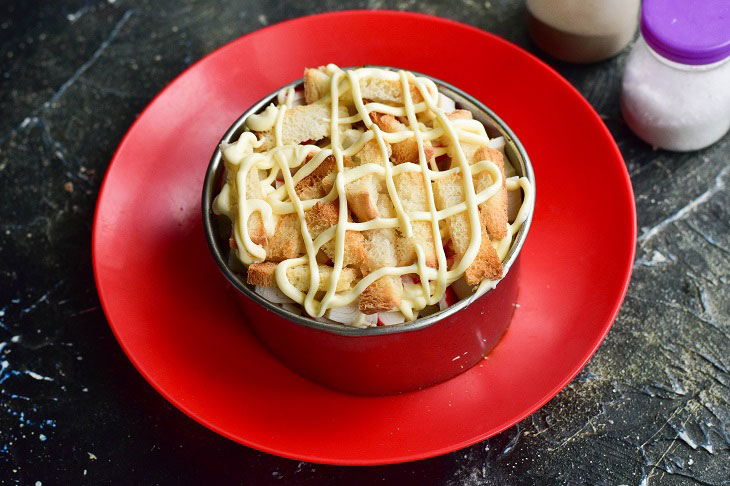 10. Lay canned corn very carefully on them.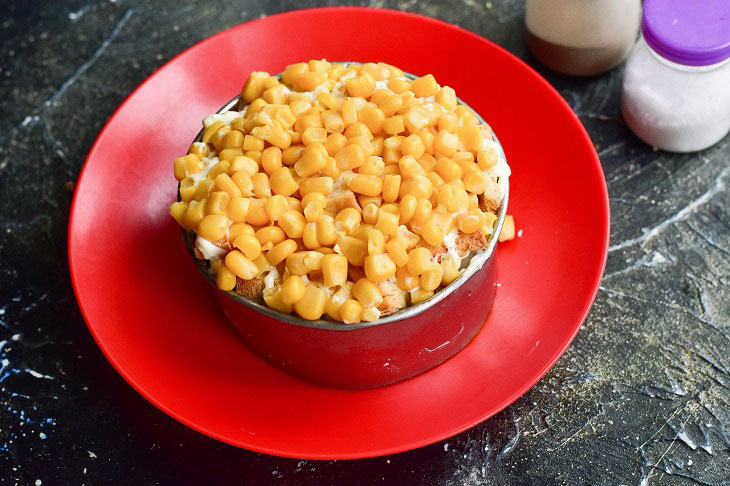 11. Slowly remove the metal ring, it is most convenient to do this procedure as follows: with a spoon, as it were, press down on the products a little from above, while lifting the top of the mold.
Here is such an appetizing and elegant crab salad "New" came out!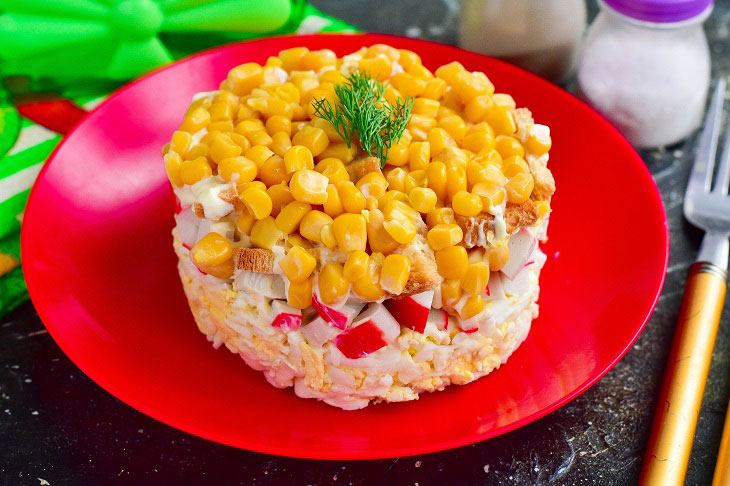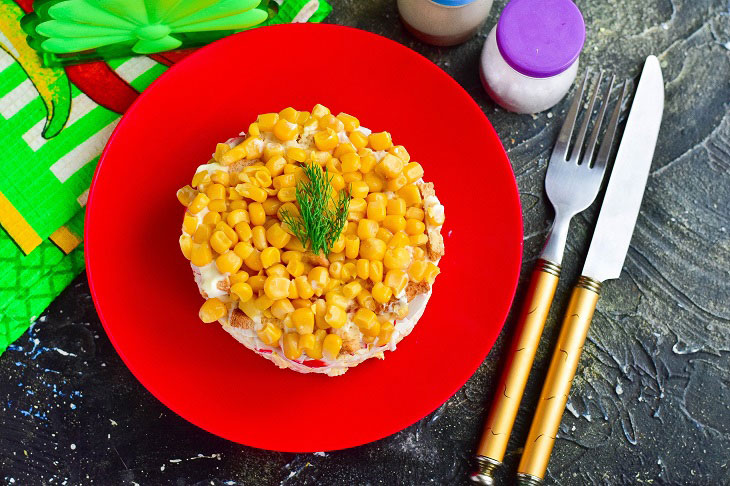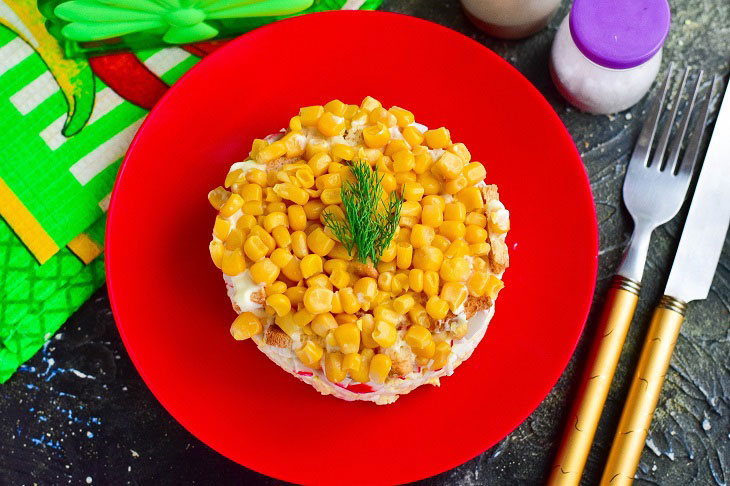 Enjoy your meal!