Salad "Familiar" is a delicious and very beautiful-looking appetizer that can be prepared for absolutely any holiday. The main ingredient in the salad is boiled chicken fillet.
It, of course, can be safely replaced with smoked ham or fillet. Sweet peppers are also added to the salad, thanks to which the dish turns out to be fragrant and original in taste. When buying this ingredient, you should give preference to the sweet variety, since if you use a bitter one, it can spoil the taste of the finished dish. The salad is dressed with mayonnaise. The fat content of this sauce should be 67%, however, if only 30% mayonnaise is on sale, then you can stop the choice on it.
It is best to serve the finished dish on a beautiful and bright dish and put it on a lettuce leaf. You can decorate the salad with a leaf of fresh parsley, or you can use olives or even currant berries.
Ingredients:
Boiled chicken fillet – 50 g.
Bulgarian pepper – 30 g.
Chicken eggs – 2 pcs.
Boiled potatoes – 1 pc.
Boiled carrots – 1 pc.
Onion – 0.5 pcs.
Mayonnaise – 1-2 tbsp. l.
Parsley – to taste.
Lettuce leaf – for serving.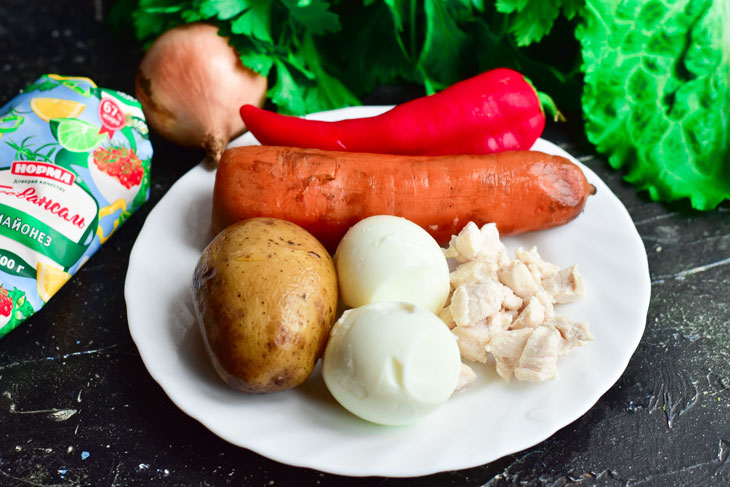 Cooking:
1. Boil potatoes in their skins for 20 minutes. Then cool it, peel the peel, cut the vegetable into cubes.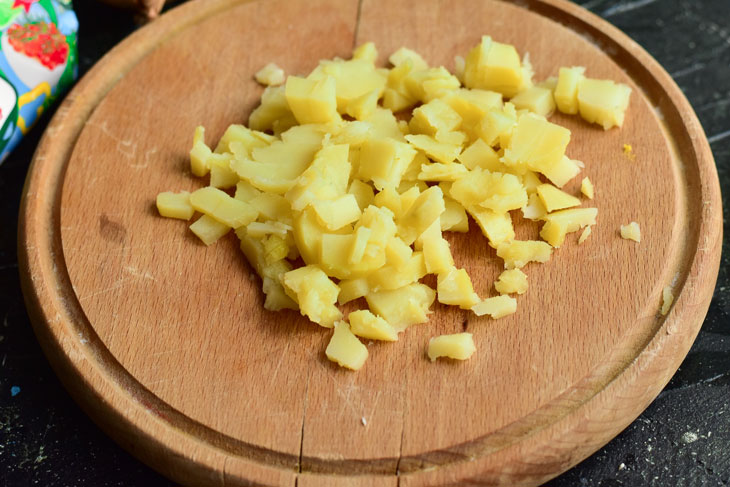 2. Boil chicken eggs for 7 minutes, cool, peel the shell. Cut them into cubes too, like potatoes.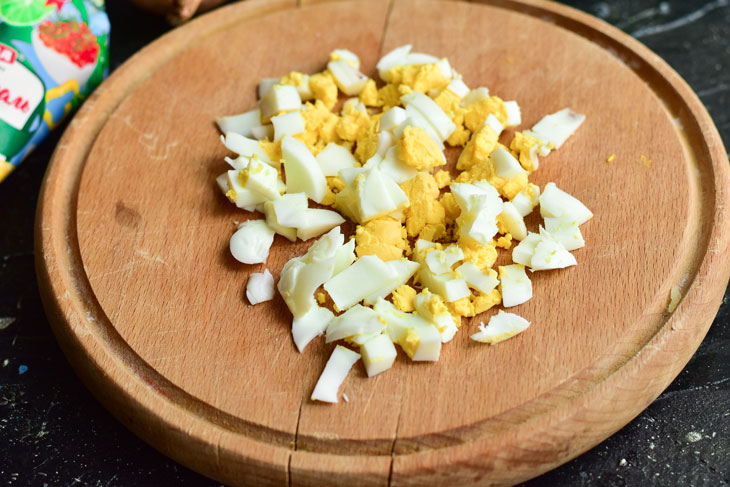 3. Boil carrots in salted water for 30 minutes. Let it cool, peel and cut into cubes.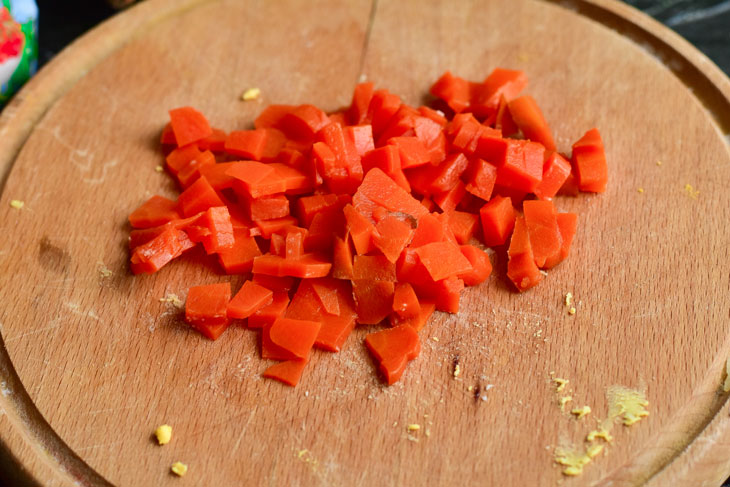 4. Finely chop the onion, bell pepper and herbs.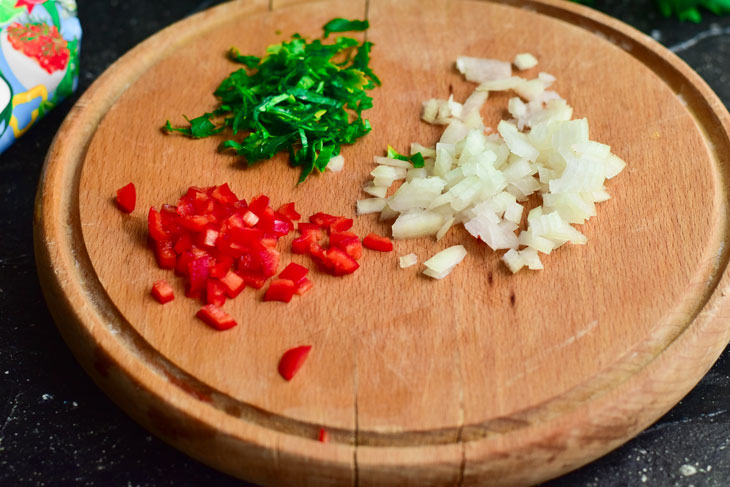 5. Put all the chopped ingredients in a deep bowl.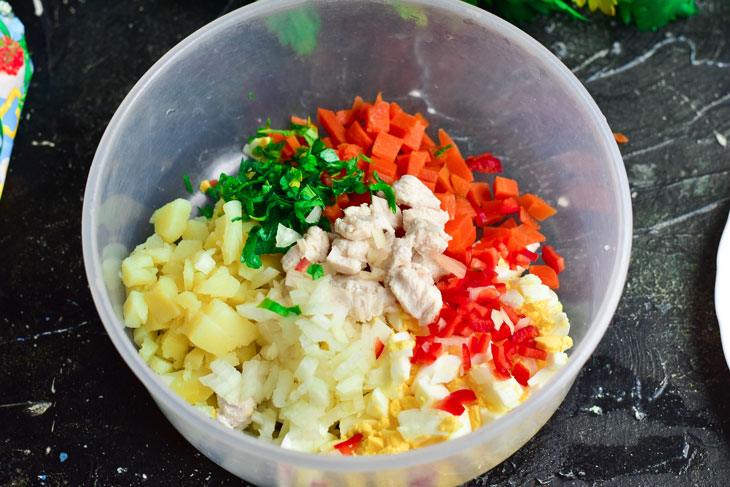 6. Add mayonnaise.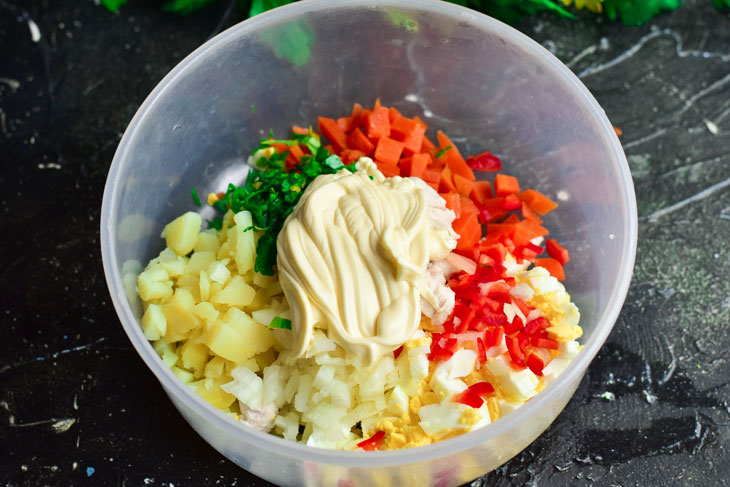 7. Mix the salad well.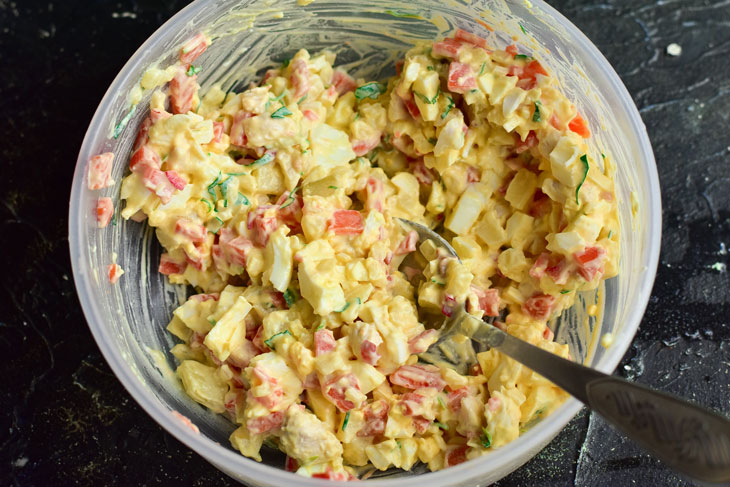 8. Put a lettuce leaf on a beautiful and bright dish, which must be washed beforehand. Lay the prepared salad on top. Garnish the dish with a parsley leaf.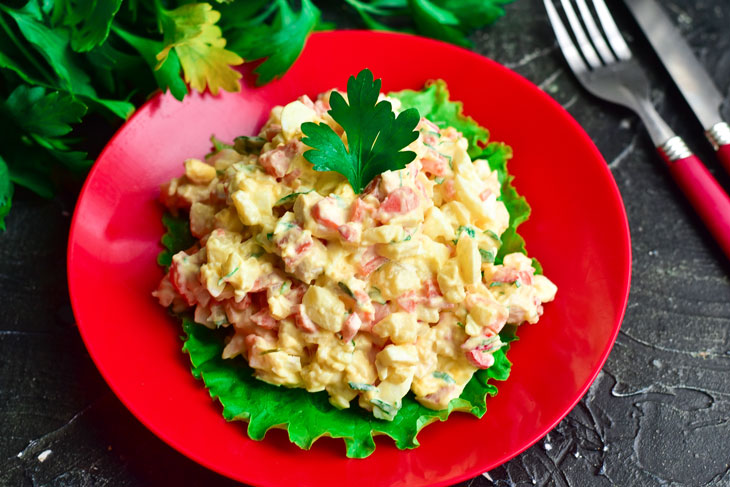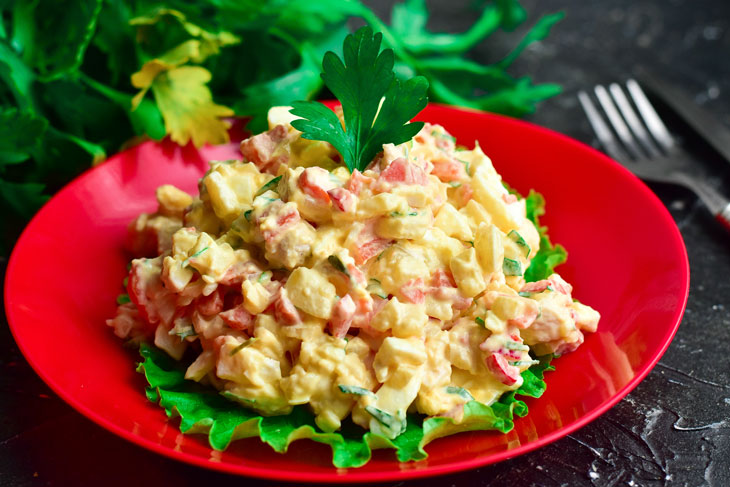 Enjoy your meal!