Crazy Cake is a great pastry that can be easily prepared for tea. Due to the fact that neither eggs nor milk are added to the dough, this pie can be attributed to lenten dishes. You can bake the cake in a slow cooker or in the oven. In the second case, after 40 minutes, pastries can be safely served at the table, but in a slow cooker it will be baked for at least 1 hour and 20 minutes.
It turns out the same crazy cake is very soft, airy and high. That is why it was given such a name. For its preparation, it is worth using high-quality cocoa, since it will largely depend on it what taste the cake will turn out to be. You can replace cocoa with melted chocolate, but you will need to add it to the dough when liquid ingredients are added. But cocoa, on the contrary, should be added when dry ingredients are added.
Ingredients:
Water – 1 tbsp.
Salt – 1 pinch.
Sugar – 1 tbsp.
Soda – 1 tsp
Vinegar 9% -1 tsp
Cocoa – 2 tbsp. l.
Vegetable oil – 50 ml.
Flour – 1 tbsp.
In addition to the listed ingredients, raisins, dried apricots, chopped walnuts and other additives can be added to the pie.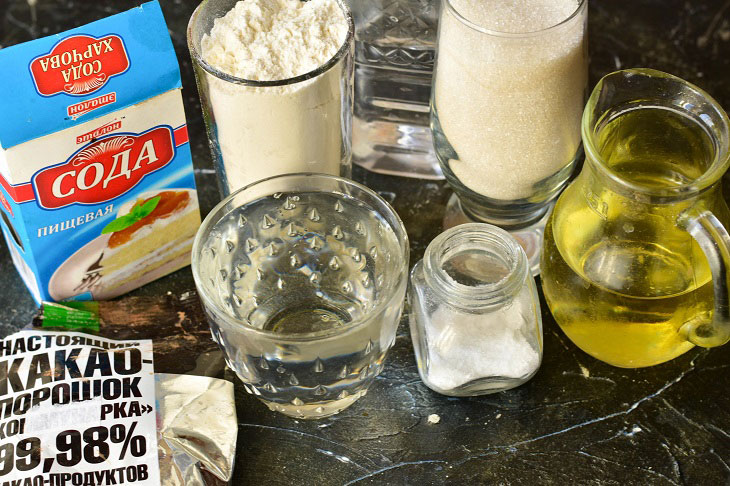 Cooking:
1.  Pour salt, flour, sugar into a deep bowl.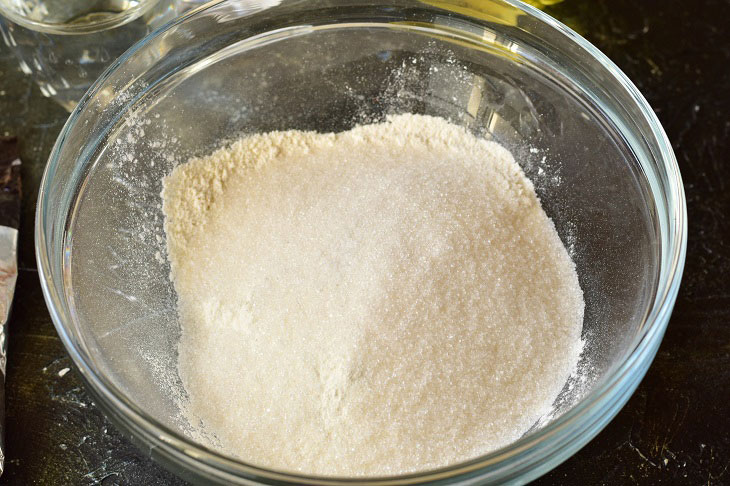 2. Add soda.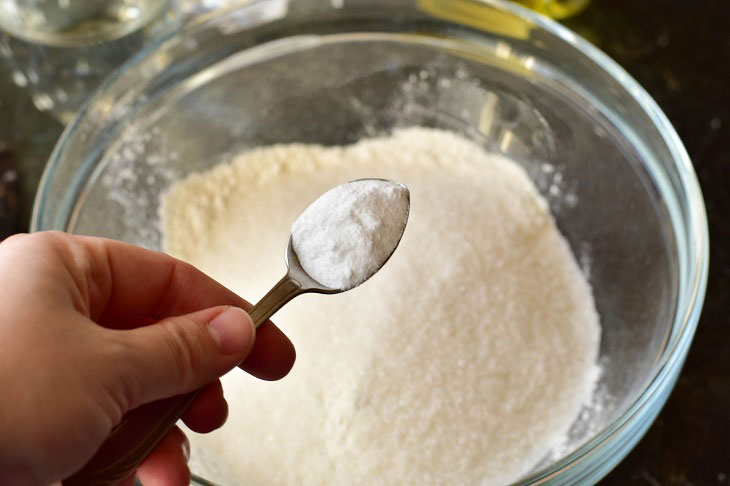 3. Add cocoa.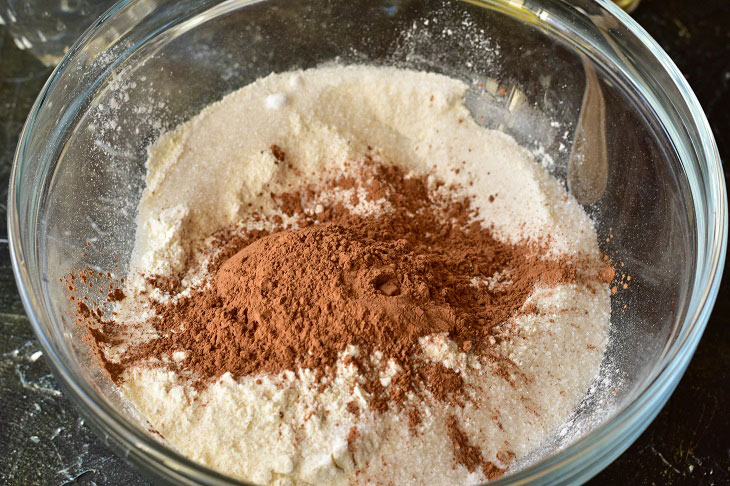 4. Mix everything well.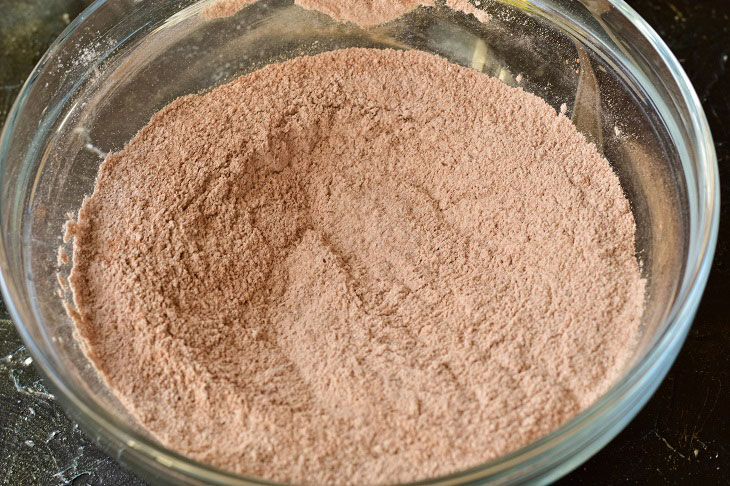 5. Pour in water and then vegetable oil.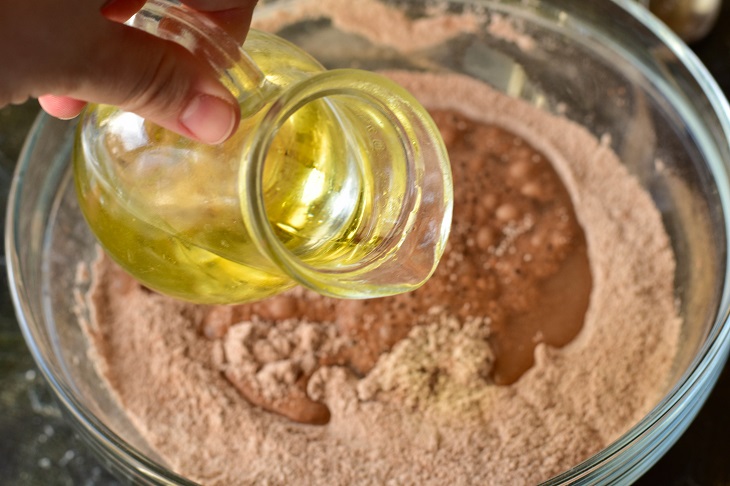 6. Then pour in the vinegar.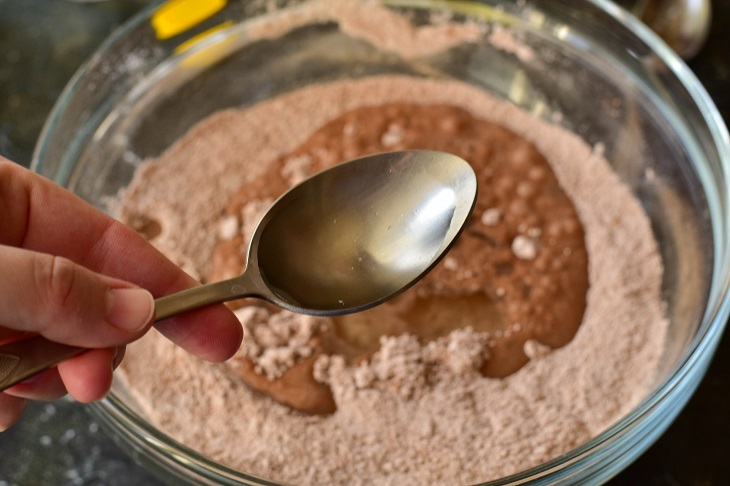 7. Mix the dough ingredients well with a kitchen whisk.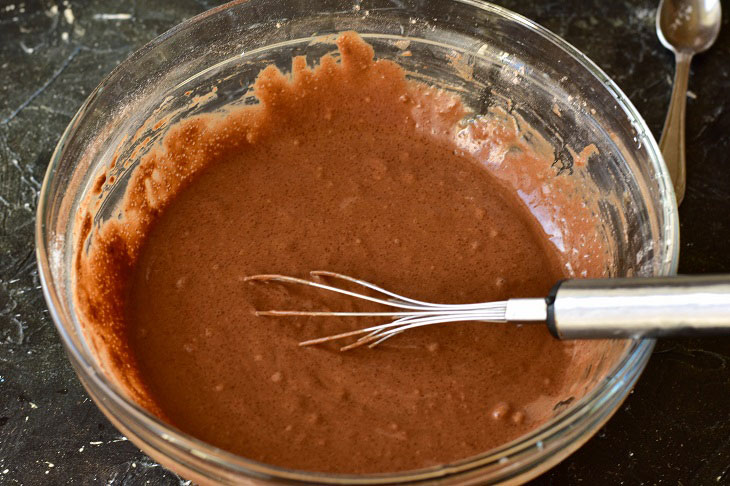 8. Lubricate the mold with oil and pour the dough into it. It is not necessary to level it, as it is quite liquid.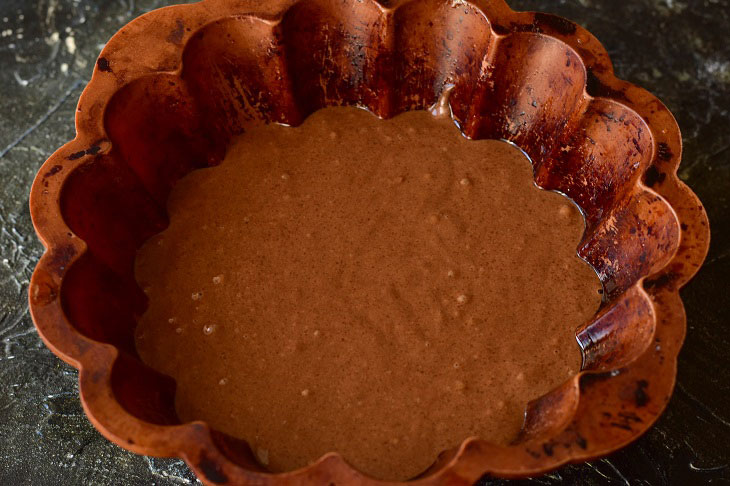 9. Send the cake to the oven preheated to 190 degrees for 40 minutes. Be sure to check readiness with a wooden skewer.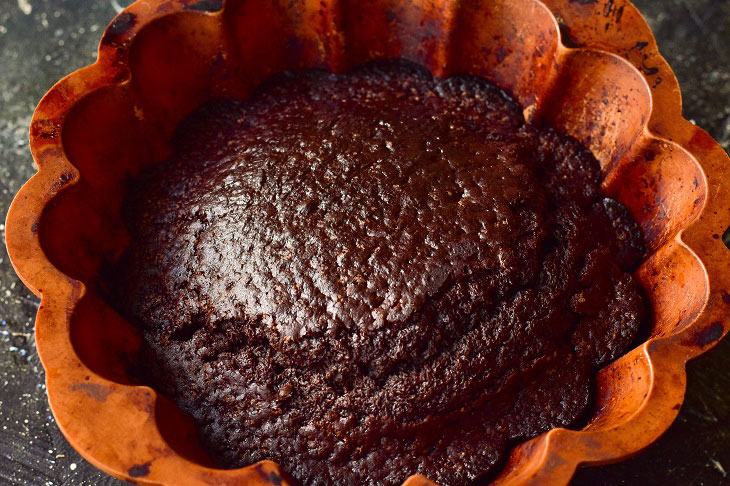 10. Put the crazy cake on a pretty plate or tray. Let it cool, and then serve it to the table, cutting it into portions.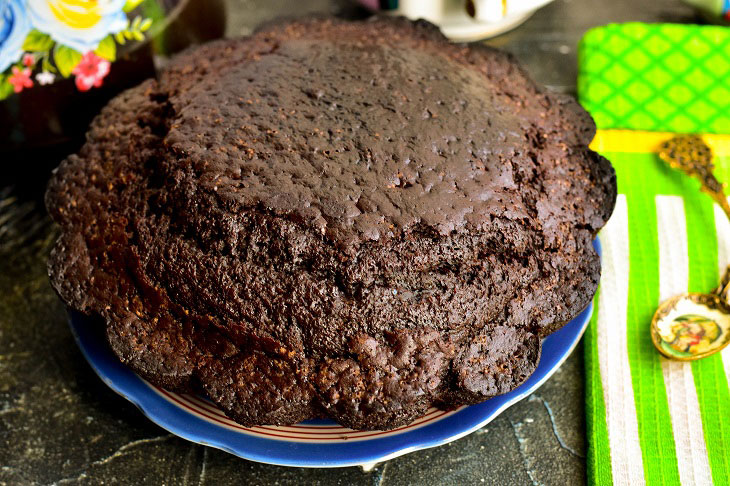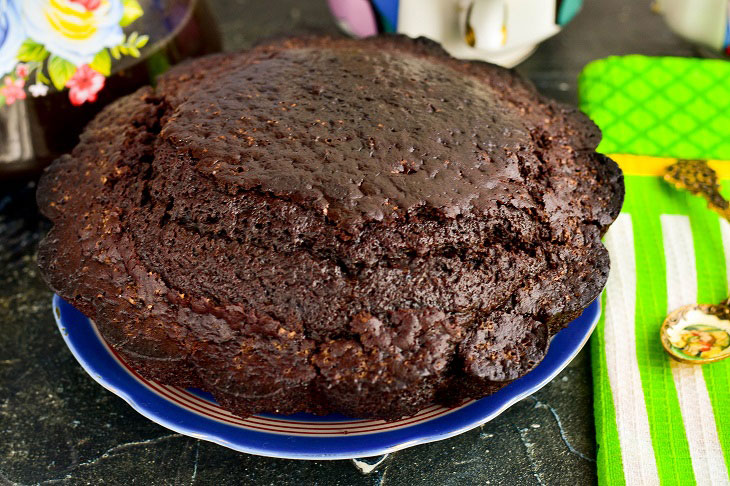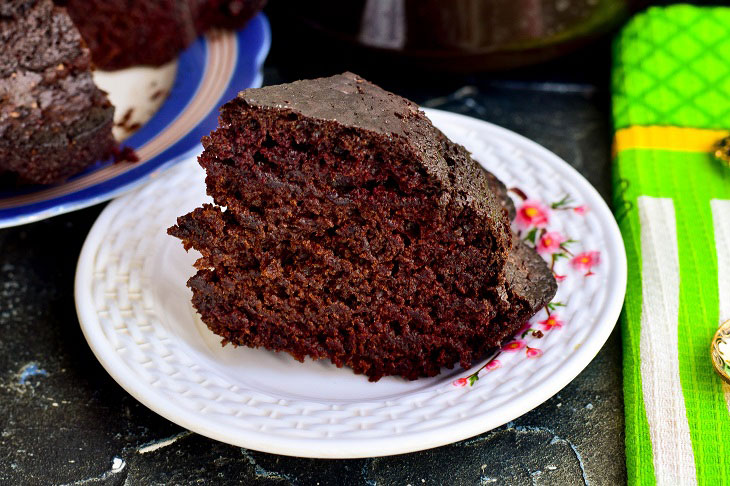 Enjoy your meal!