Pie "Jellied Apples" is not only a very tasty pastry, but also one that can be made quite quickly and from simple products. To make a pie, you need to buy sweet apples, now they are in season, so the cost for them is small. The dough can be made in two ways, more precisely according to two different recipes. In the first case, you need to combine eggs with kefir and soda, in the second, the fermented milk product should be excluded, and everything else should be used.
In this recipe, the pie is made according to the second option. It is best to bake it in a form with which you can easily get pastries. For this, a silicone mold or any other (for example, ceramic) is suitable, only it will need to be pre-lubricated with oil and sprinkled with semolina. So the cake will be easy to get out of the mold, and it will not stick to the walls. You can also line the form with special parchment paper.
Ingredients:
Eggs – 3 pcs.
Apples – 2 pcs.
Sugar – 80 g.
Soda – ¼ tsp
Vinegar 9% – to extinguish soda.
Flour – 1 tbsp.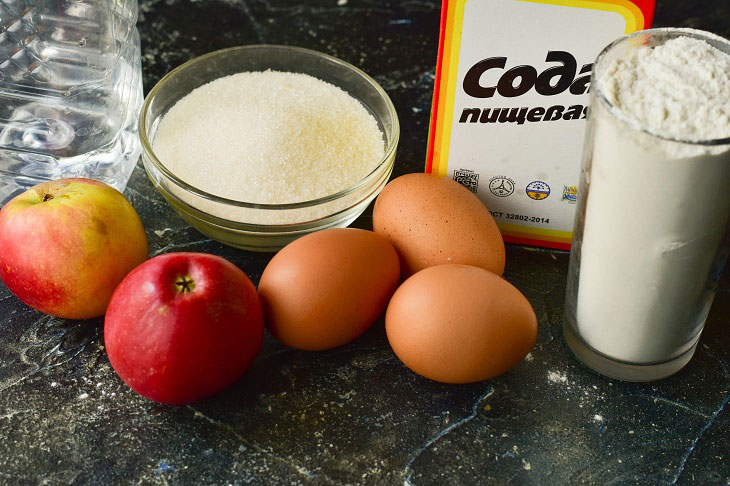 How to cook:
1. In a bowl, beat the chicken eggs with a mixer. It is enough that they double in size, become lush.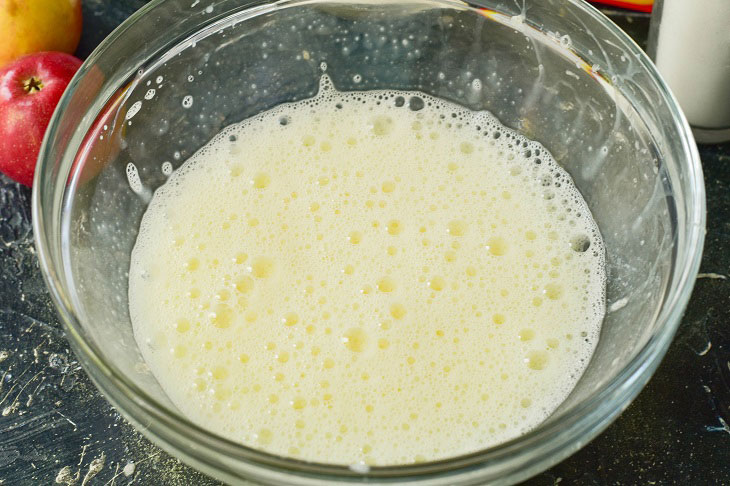 2. Now add sugar, turn on the mixer again and continue to beat for another 3 minutes.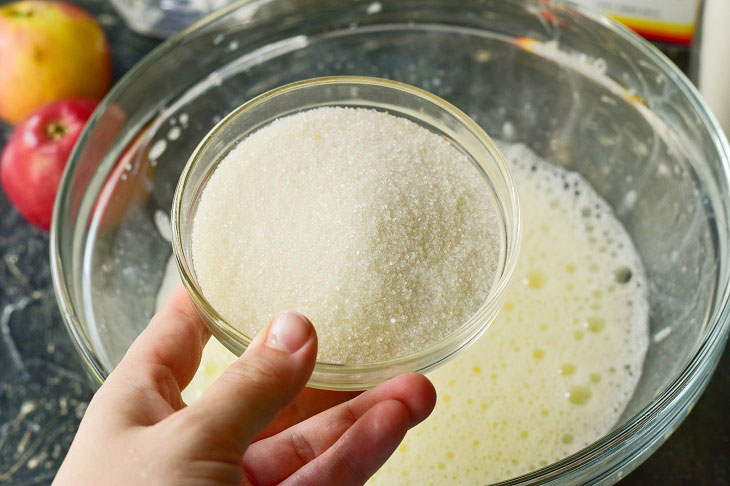 3. Quench the soda with vinegar, add it to the egg mass.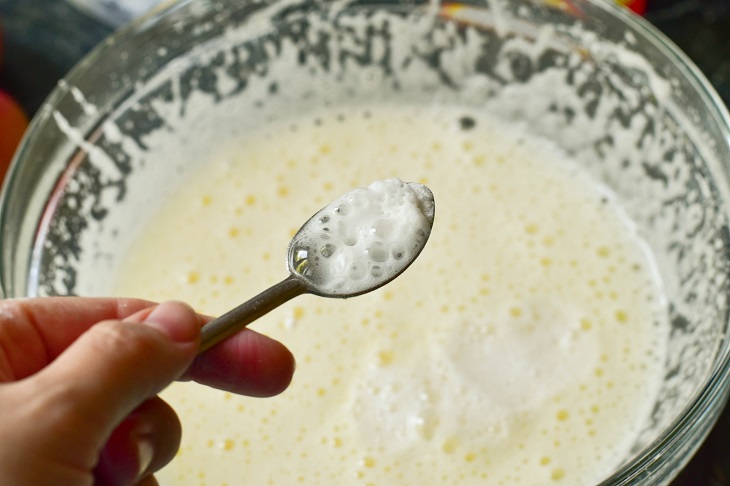 4. Now add flour. Flour must be of the highest grade and quality.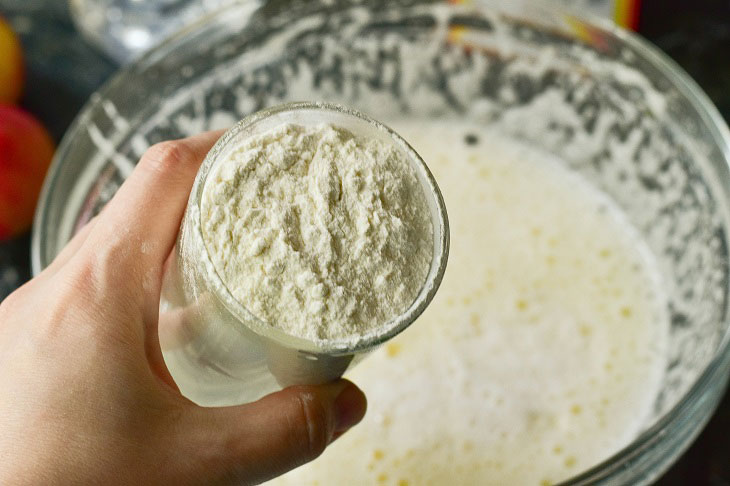 5. Mix everything with a silicone spatula.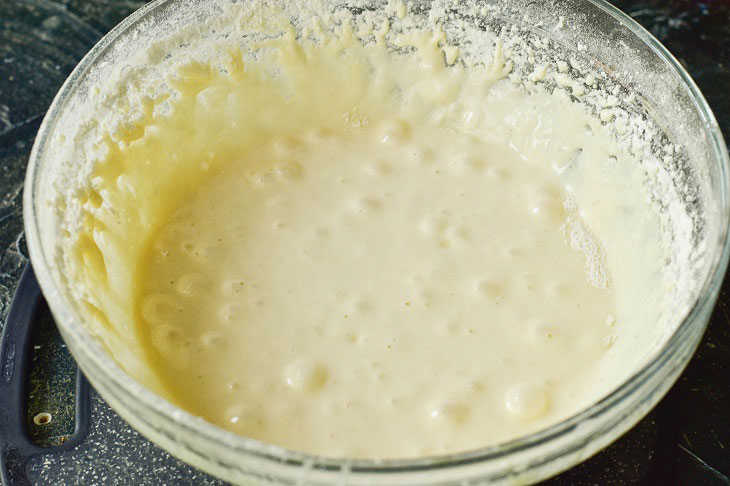 6. Wash the apples, cut off the peel. Cut them into cubes or slices.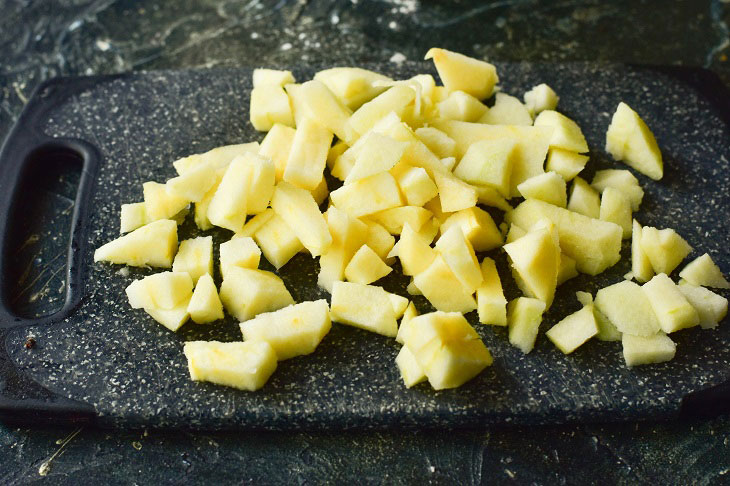 7. Now grease the mold with oil and sprinkle it well with semolina. Pour in half of the dough.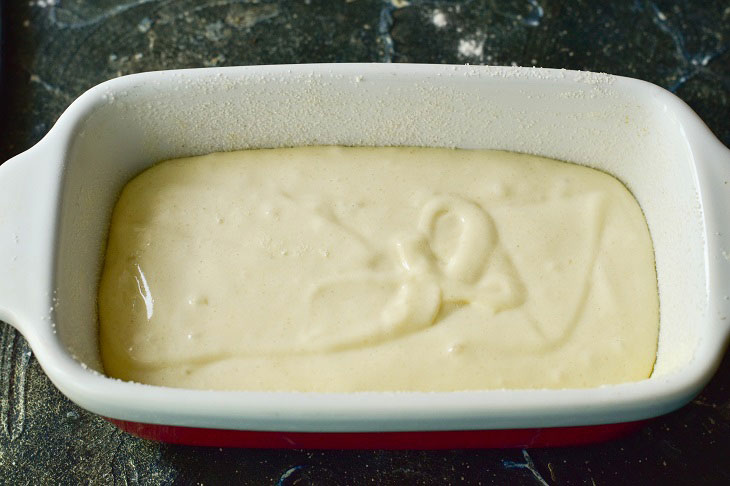 8. Top with chopped apples.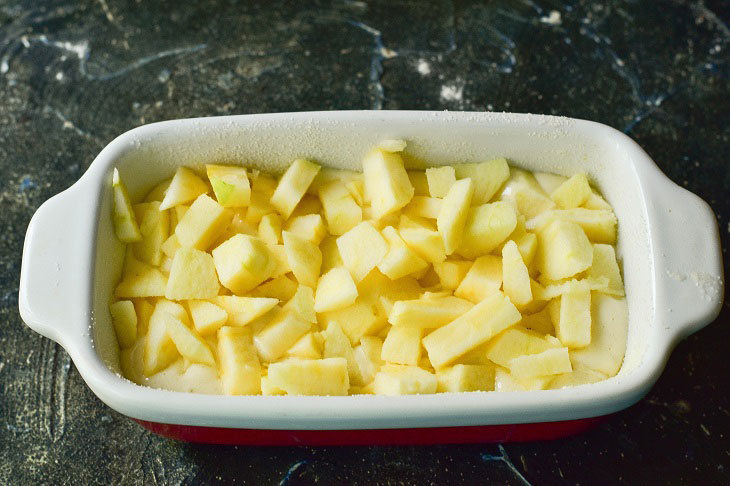 9. Fill them with the remaining dough. If there is too much dough, then take another form.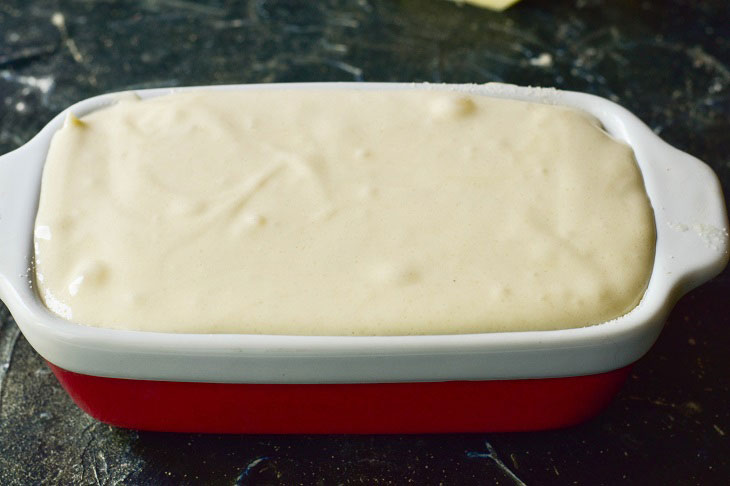 10. Send the cake to the oven preheated to 190 degrees for 30-40 minutes. After a specified period of time, check its readiness with a wooden skewer. If the inside of the cake is damp, then bake it for another 10 minutes.
Remove the finished cake very carefully from the oven, let it stand for 10 minutes, and then carefully remove it from the mold.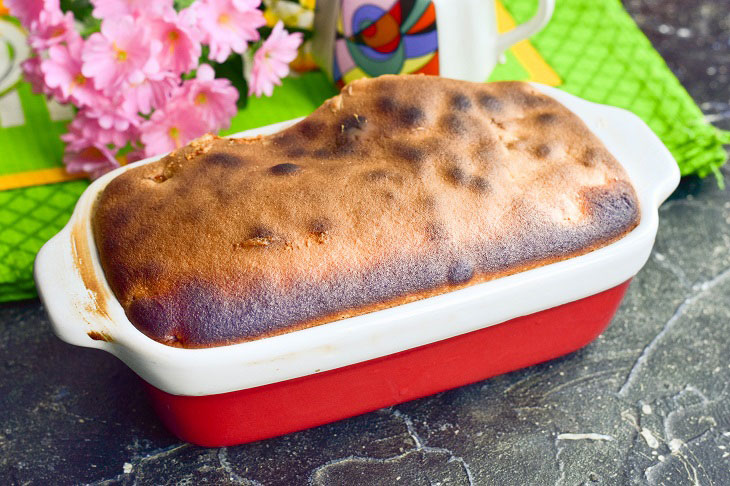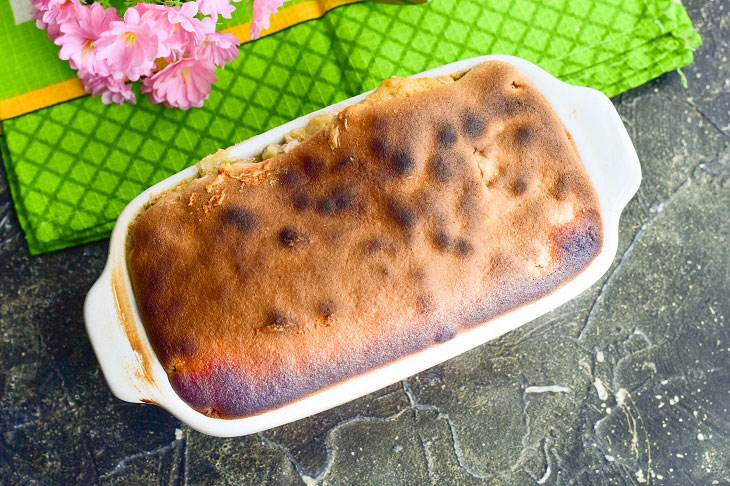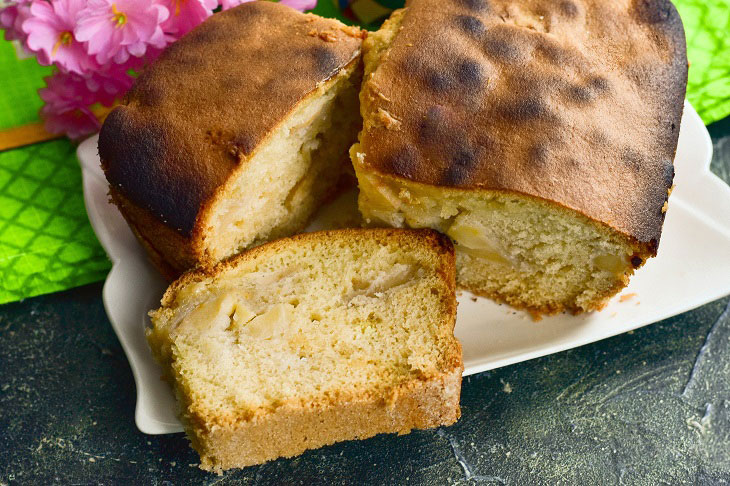 Enjoy your meal!