Potato dishes always occupy a central place at the dinner or holiday table. Potatoes are grown everywhere, so they are widely used in cooking. We offer a monastic potato recipe, you haven't had such a recipe in your piggy bank yet. The dish is delicious and simple at the same time.
Prepared in several stages – first, boil the potatoes in their skins, and then mix with fried onions. Fry everything together with the addition of wheat flour – the potatoes will turn out velvety and tender. Simple dishes are very often present in our daily menu, because there is simply not enough time to prepare restaurant delights. And here is our simple and very tasty recipe to help you. Monastic cuisine has long been famous for its nutritious and hearty dishes, and below we present a detailed description of one of these culinary recipes.
Ingredients:
Potatoes – 400 g.
Onion – 80 g.
Wheat flour – 1.5 tbsp. l.
Vegetable oil – 3 tbsp. l.
Salt, black pepper – to taste.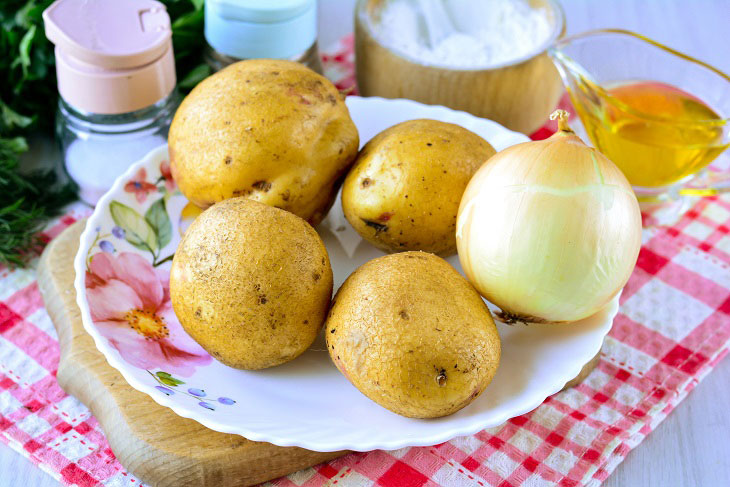 How to cook:
1. Rinse the potatoes well, put them in a saucepan and cover with cold water. Boil in uniform for 20 minutes.
The potatoes should become soft. Check doneness with a fork or knife.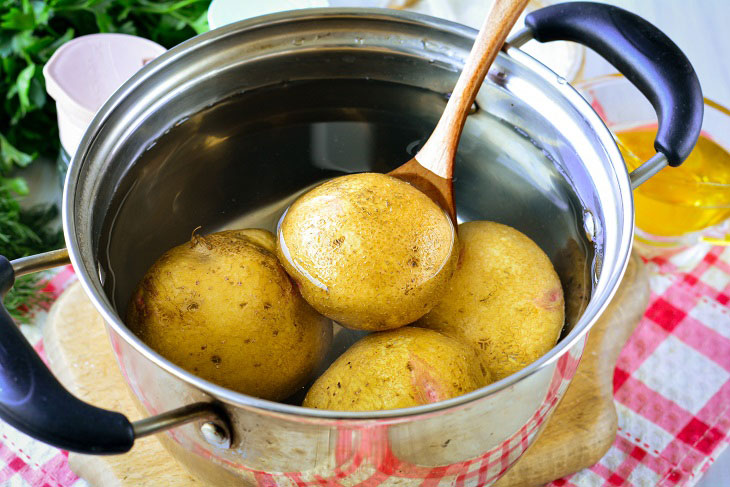 2. While the potatoes are cooking, peel the onion, rinse under water. Then cut into half rings.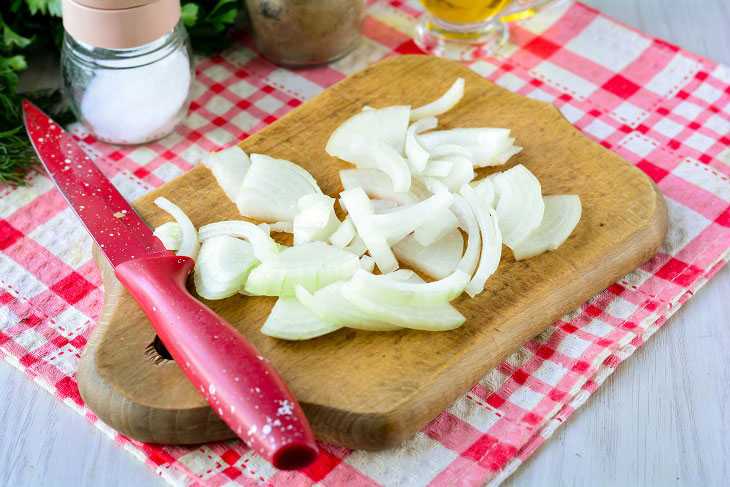 3. Heat the pan over medium heat, pour in the oil. Add the onion and sauté for 2-3 minutes until translucent.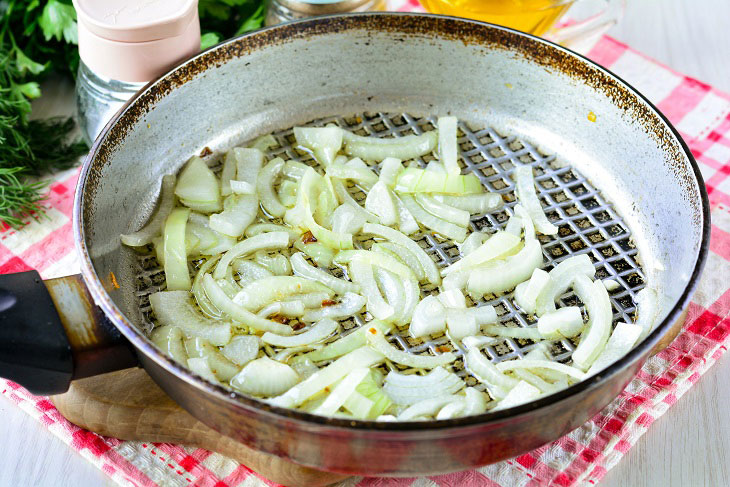 4. Peel the boiled potatoes and cut into large slices.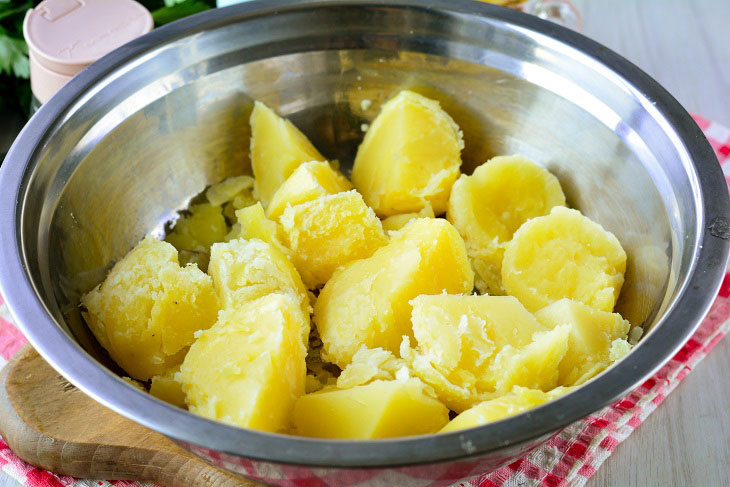 5. Pour the potatoes into the pan with the onions.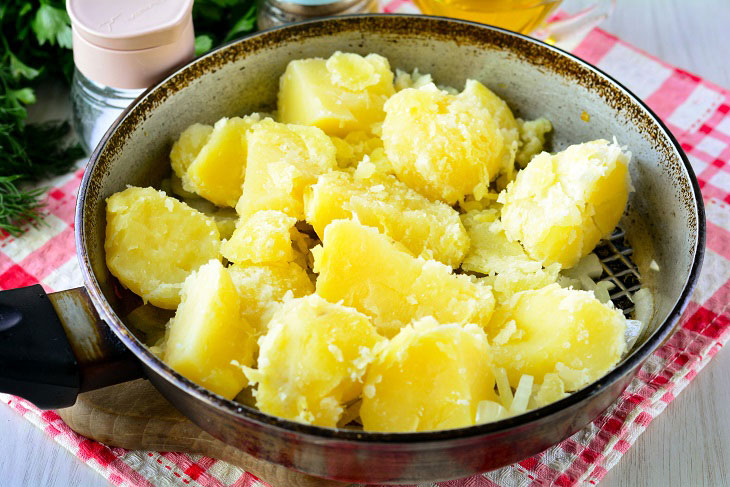 6. Salt the potatoes well and pepper to taste, mix with onions.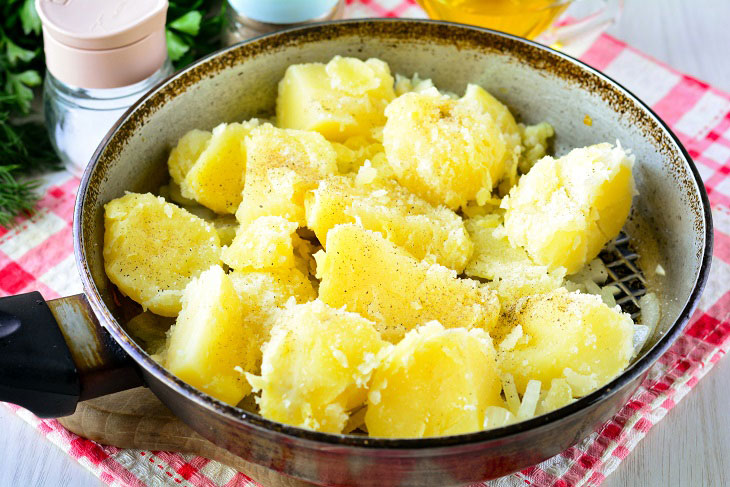 7. Sprinkle the potatoes with flour and mix. The flour will cover the potatoes with a velvety crust during the frying process – it will be delicious.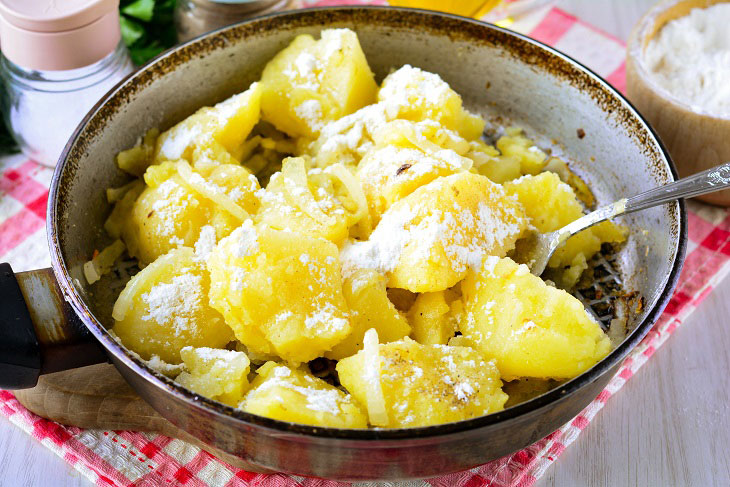 8. Fry everything together for another 3-4 minutes, until browned. The golden crust is welcome – it gives the dish flavor.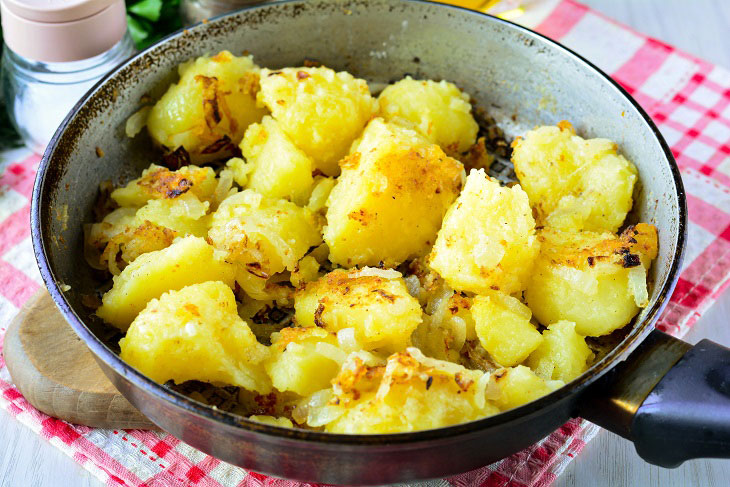 Put the finished potatoes in a monastic style in portioned dishes and serve hot to the table.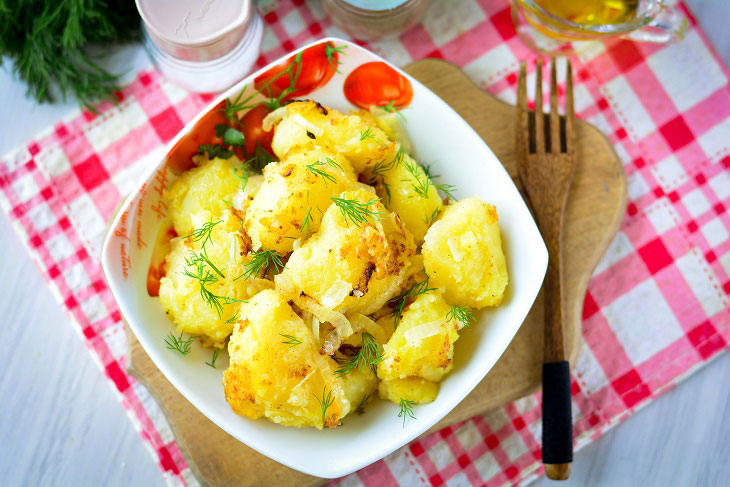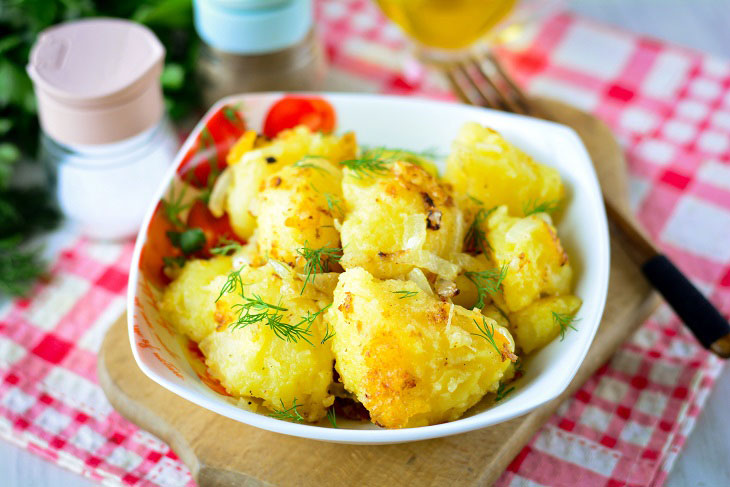 Enjoy your meal!