During the conservation season, every housewife tries to prepare as many different spins as possible, so that later in the winter they will delight their loved ones and friends with delicious snacks. In summer, traditionally, special emphasis is placed on the preparation of pickled cucumbers. Probably, many have the experience of preparing such preservation, proven over the years, but if you are looking for a recipe for crispy pickled cucumbers, use our step-by-step recipe with a photo.
Ingredients:
Cucumbers – how much will go into jars.
Cherry leaves – to taste.
Currant leaves – to taste.
Bay leaf – 3 pcs.
Black peppercorns – 6 pcs.
Allspice peas – 6 pcs.
Water – 1.5 liters.
Salt – 0.25 tbsp.
Sugar – 0.5 tbsp.
9% vinegar – 0.5 tbsp.
How to cook:
1. First of all, we prepare jars for preservation, wash them thoroughly and rinse, boil over steam. Then, at the bottom of each sterilized jar, we put two leaves of currant and cherry, three peas of black and allspice, one bay leaf each.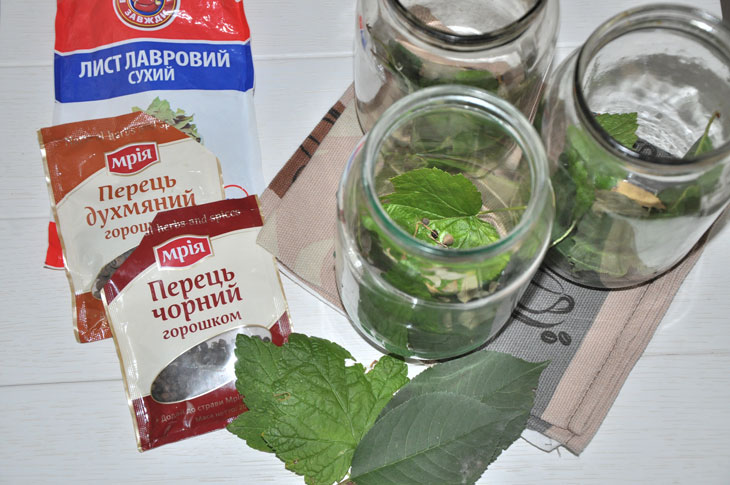 2. Pour young cucumbers for 15 minutes with ice water (due to soaking in cold water, the cucumbers will become even more crispy).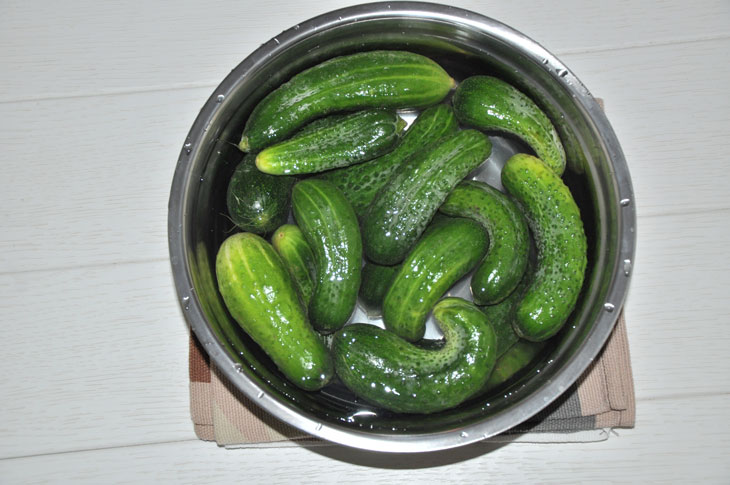 3. Then cut off the ends of the cucumbers on both sides.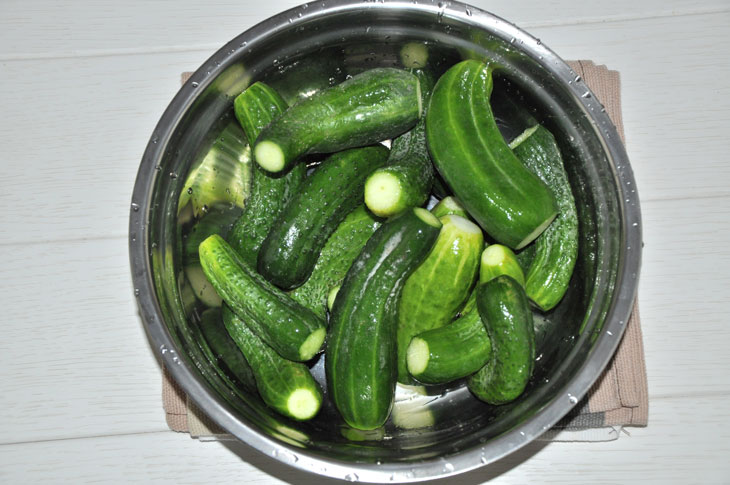 4. And we put them in jars (try to tamp the cucumbers as tightly as possible).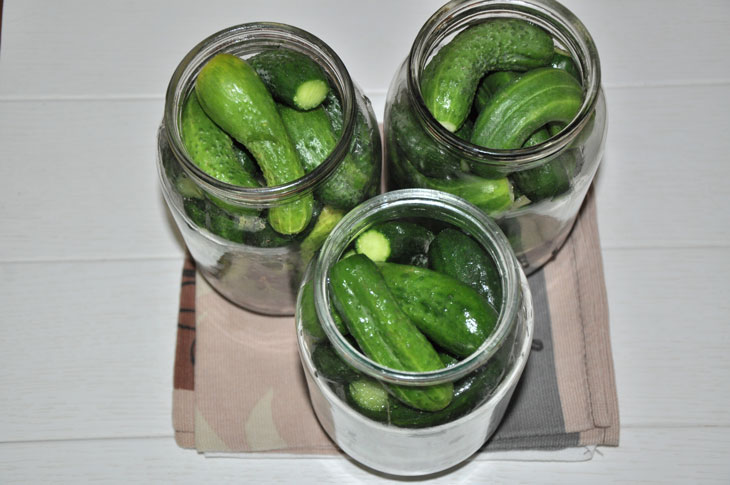 5. Next, prepare the marinade, for this we boil water separately in a saucepan, after which we add salt, sugar and 9% vinegar to it.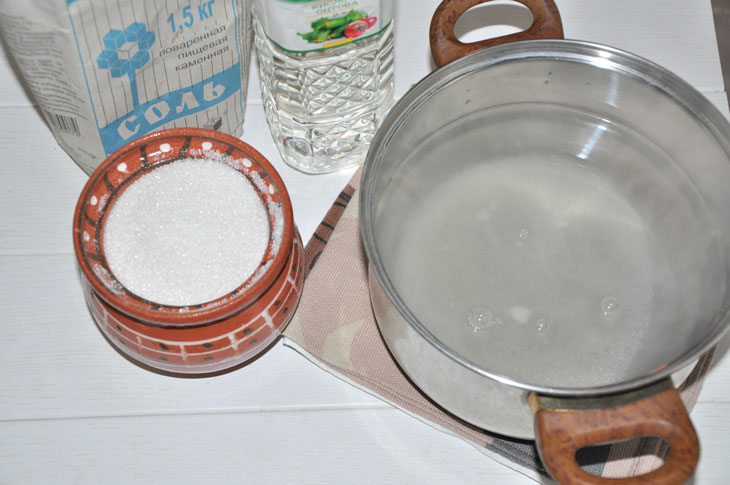 6. Mix everything well and pour cucumbers with hot marinade.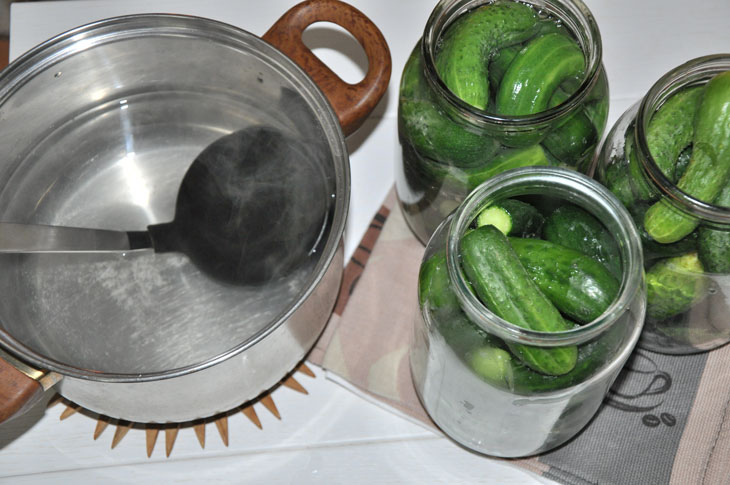 7. We cover the jars with pre-boiled iron lids and leave to infuse for 10 minutes.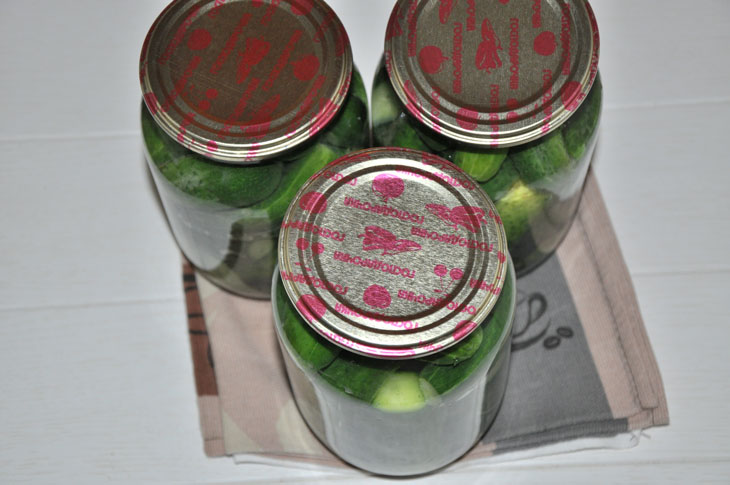 8. After the allotted time has elapsed, the jars with cucumbers, covered with lids, are set to be sterilized (from the moment the water boils, the cucumbers should be sterilized for 10-15 minutes).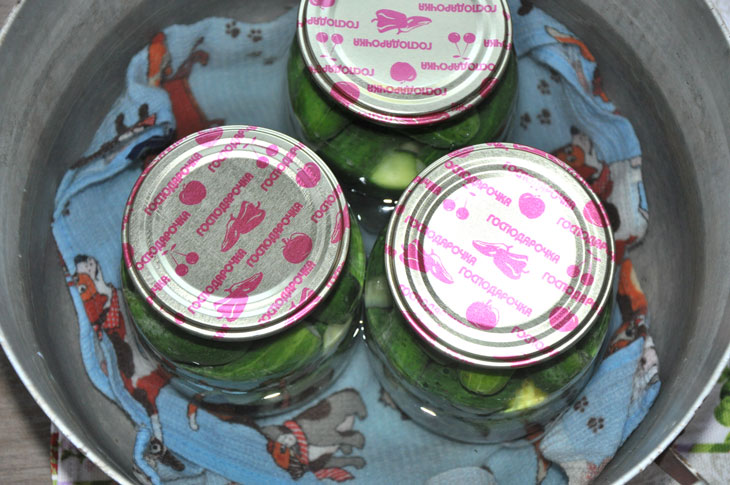 9. We carefully take out the sterilized jars of cucumbers from the pan, roll them up and wrap them until they cool completely.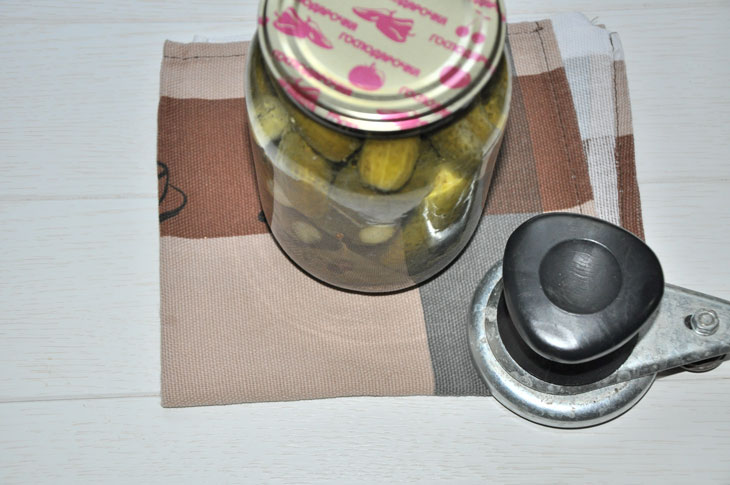 We take out the cooled preservation for storage in a cool place. Pickled cucumbers prepared according to this recipe are crispy and fragrant. Your household will appreciate such a crispy snack.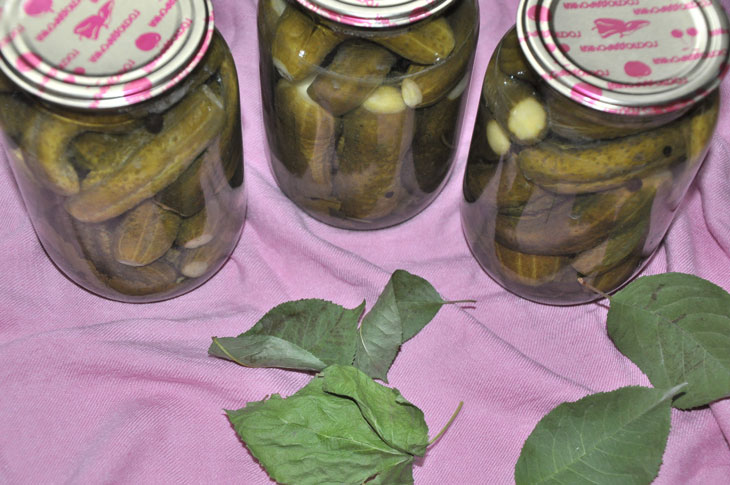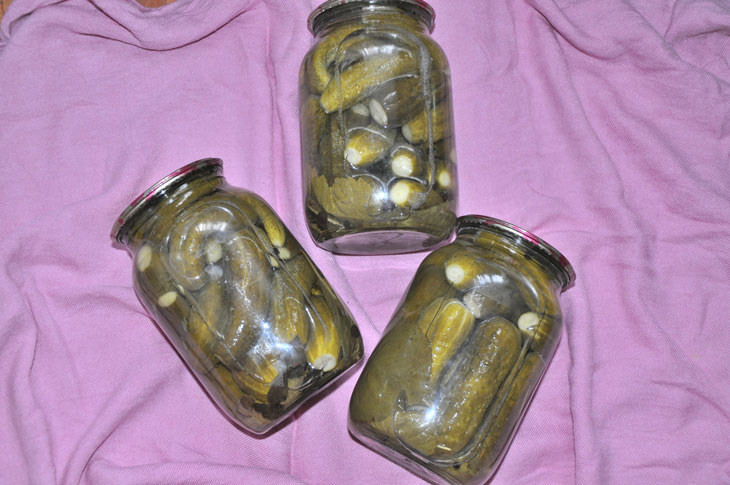 Enjoy your meal!