Croutons with egg and herring are very satisfying and tasty. In order to prepare them, you do not need to spend a lot of time, everything is easy and fast.
It is best to serve croutons immediately to the table. Such an appetizer is suitable not only for a snack, but it can also be safely prepared on a festive table.
For cooking, you can use a white loaf or a dark brick. Boiled eggs and herring are suitable as fillings, which you can cook at home in advance or buy ready-made boneless fillets in vacuum packaging at a fish store. It is better to take a homemade chicken egg, its yolk is more beautiful and bright in color and it will look good on croutons. You can sprinkle croutons with chopped herbs before serving, or just put parsley leaves on each of them.
Ingredients:
A loaf or a brick – a few pieces.
Chicken domestic egg – 1 pc.
Herring fillet – 50 g.
Mayonnaise (67% fat) or cream cheese – 2 tsp.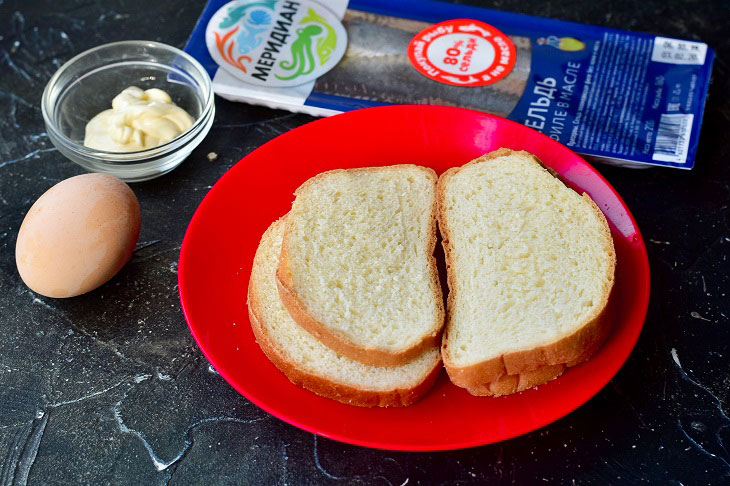 Cooking:
1. If the bread is not sliced, then cut it into pieces of equal thickness. Put them in a frying pan (vegetable or butter does not need to be added, fry in a dry frying pan), which is well heated.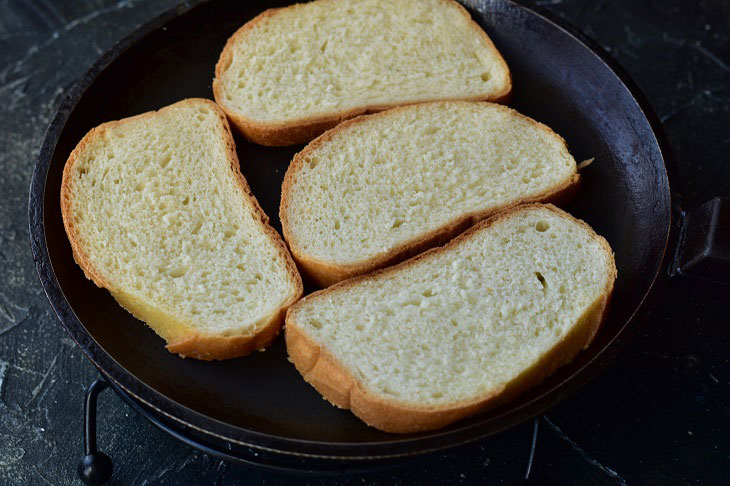 2. Fry it on both sides for about 30 seconds.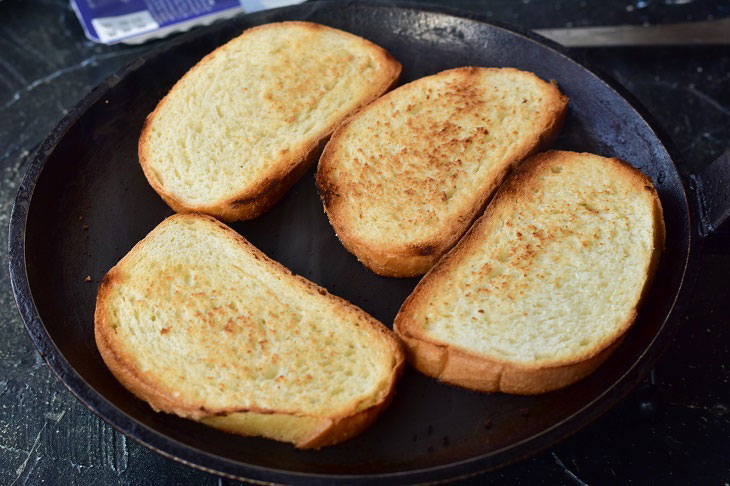 3. Boil the chicken egg, peel, and then cut it as shown in the photo.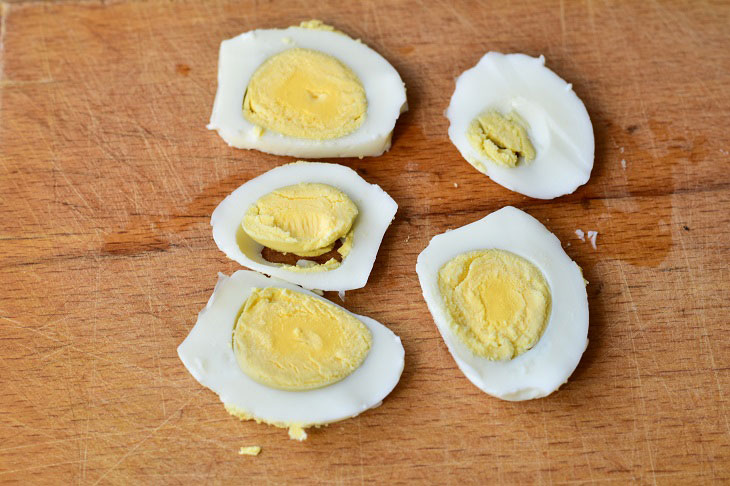 4. Cut the herring fillet into thin and beautiful pieces.
If the herring is whole, then you need to clean it, remove the head, entrails, bones, skin.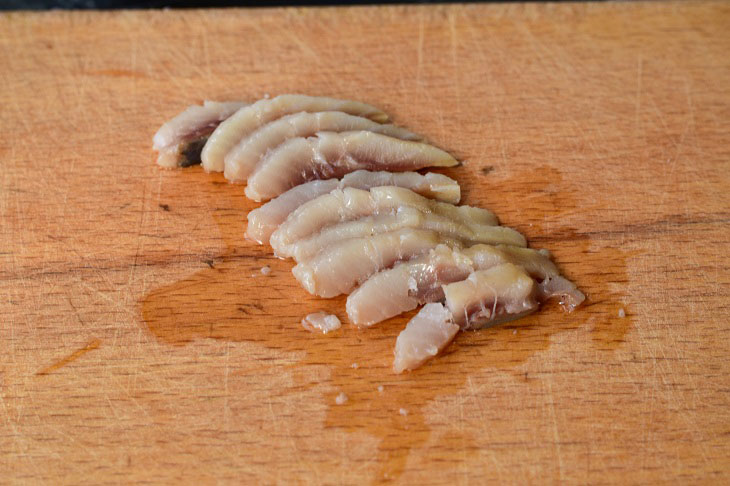 5. Put the croutons on a beautiful dish.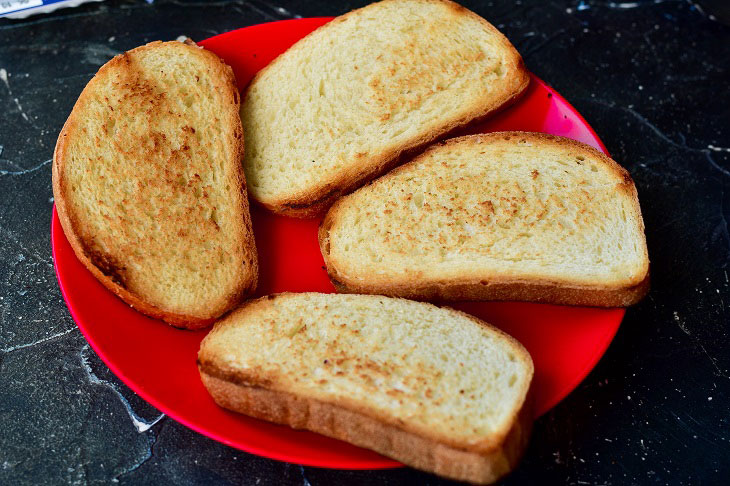 6. Put 0.5 teaspoons of mayonnaise or cream cheese on each.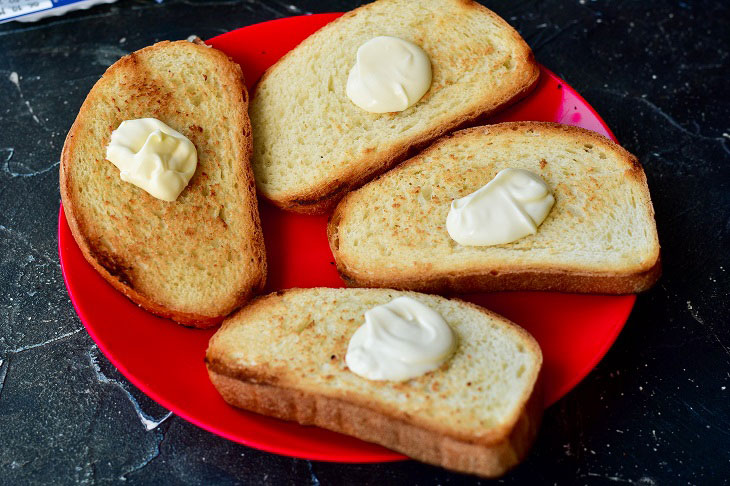 7. Spread the mayonnaise evenly over the entire toast.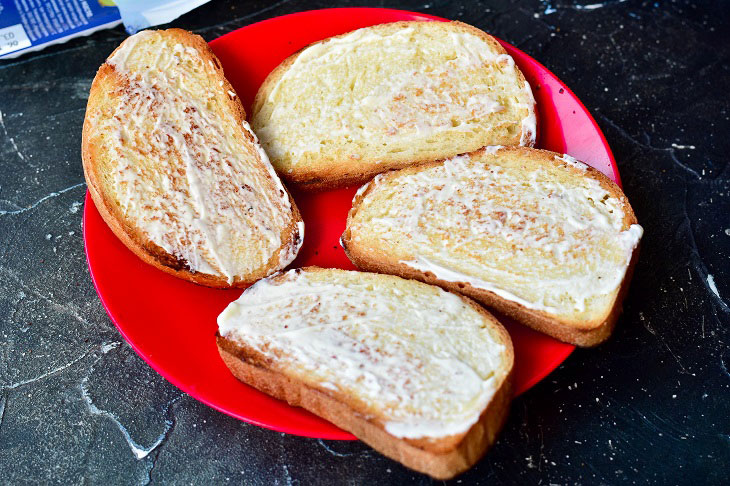 8. Now put 1 mug of a chicken egg on each of them.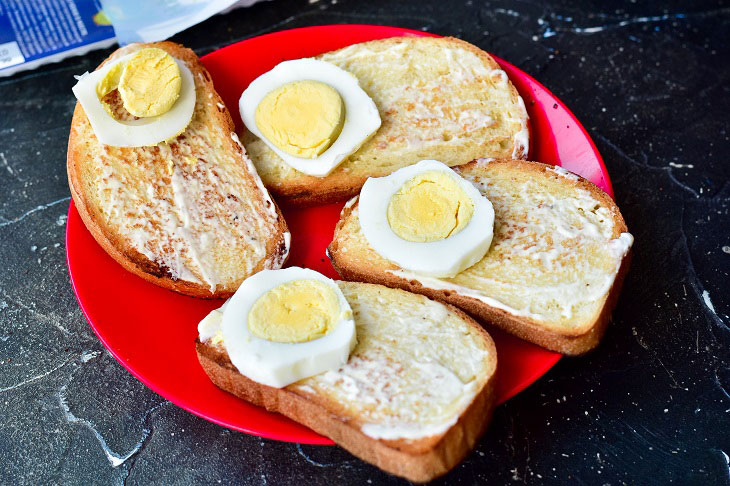 9. Then lay out 2 pieces of herring.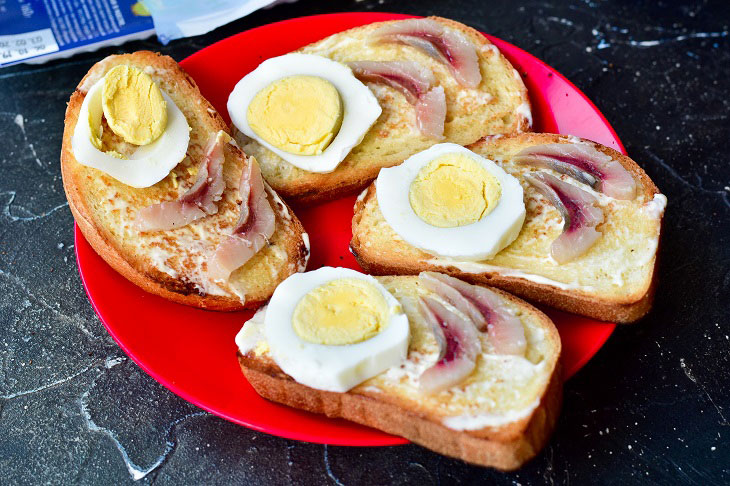 These are such mouth-watering, beautiful and very tasty croutons!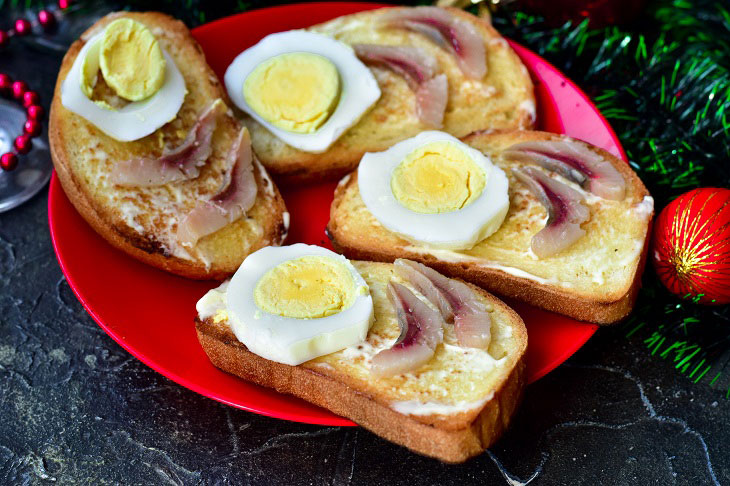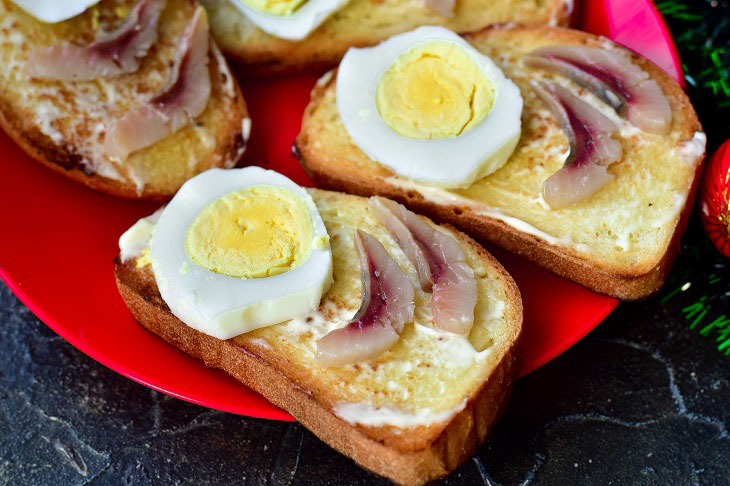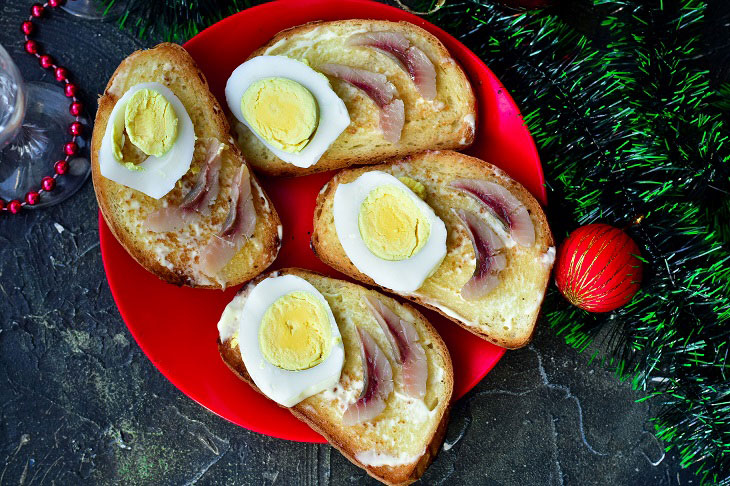 Enjoy your meal!