Eggs Stuffed with Avocado and Cheese is a simple and tasty snack that can be prepared in just a matter of minutes.
This is especially valuable on a busy holiday or when guests suddenly appeared and you want to treat them to something original. It is advisable to choose an avocado for a snack of medium maturity – so that the filling does not turn out to be bitter.
Ingredients:
Chicken eggs – 3 pcs.
Avocado – ½ pc.
Hard cheese – 50 g.
Fresh herbs – 3-4 sprigs.
Salt – 2 pinches.
Mayonnaise – 1 tbsp. l.
Spices – optional.
How to cook:
1. First of all, send chicken eggs to cold salted water and boil them hard. Then cool them, peel them from the shell. Wash fresh herbs and pat dry with paper towels.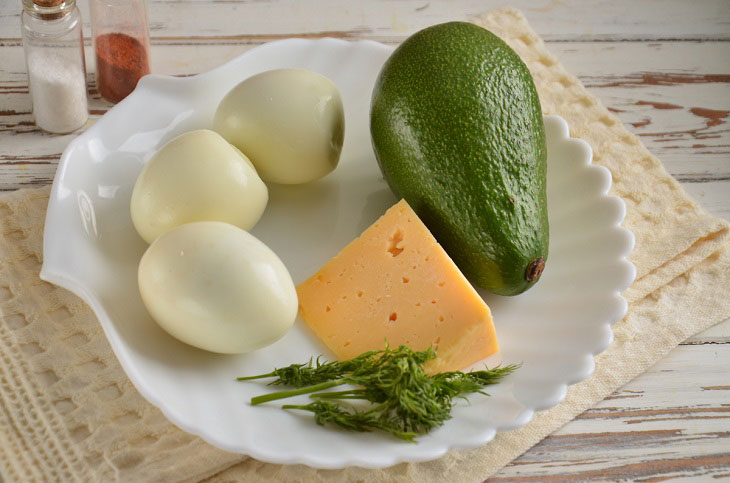 2. Cut the avocado into halves, remove the st1. Remove the pulp from the peel and cut it into small pieces. If the fruit is very ripe, you can immediately mash the pulp with a fork.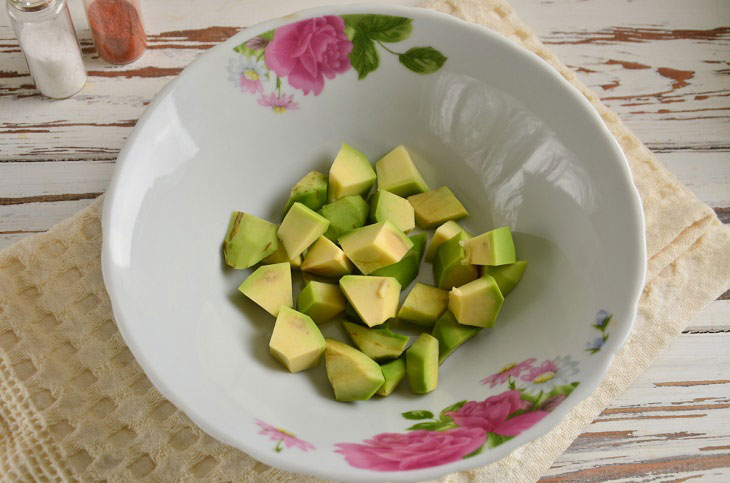 3. Cut the boiled chicken eggs into halves, being careful not to damage the protein – then the snack will look neat.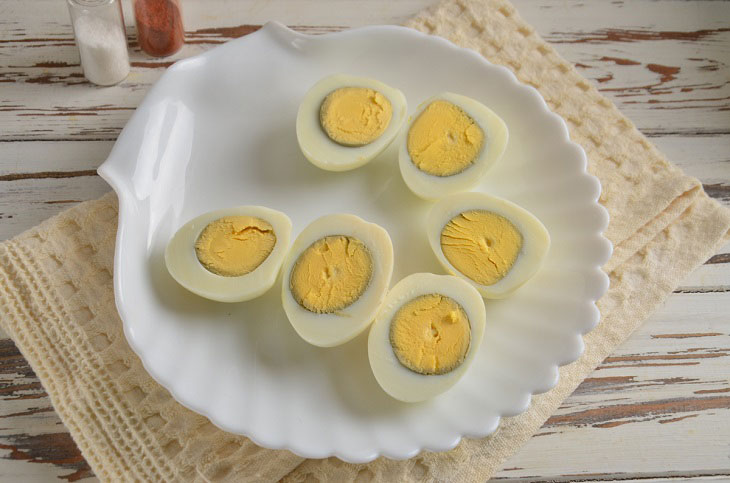 4. With a teaspoon, remove the yolk from the egg halves, transfer it to a bowl with avocado slices.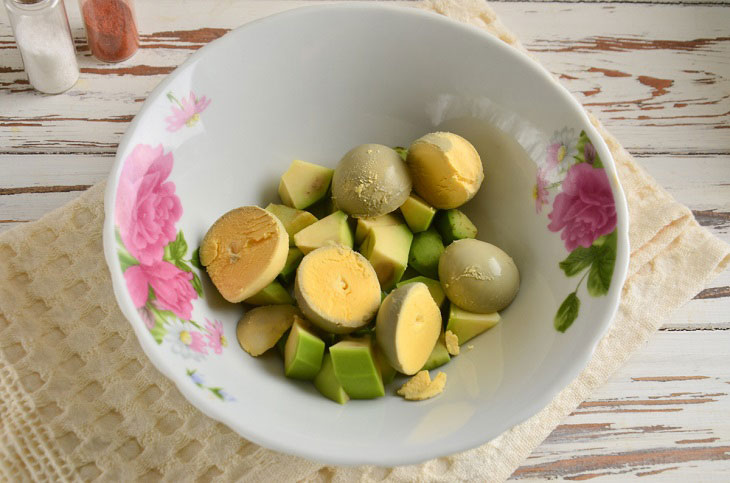 5. Select hard cheese at your discretion – you can take a product with additives in the form of nuts, spices, herbs. Grate it on a grater and put it in a bowl.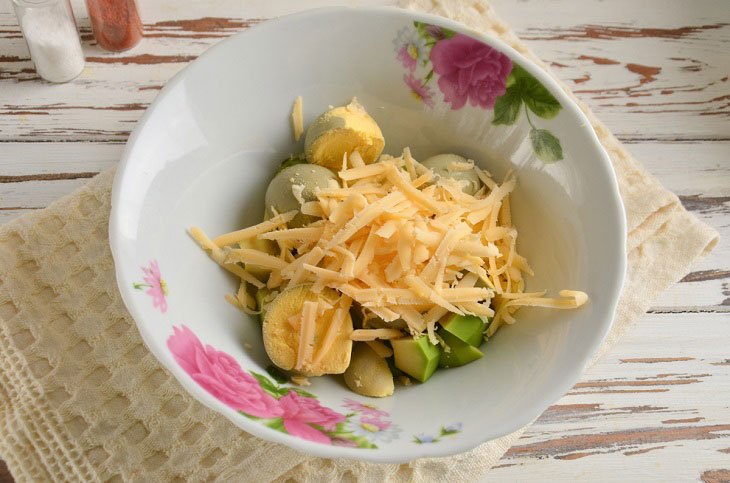 6. Put the dill sprigs in a bowl and dress the salad with mayonnaise – you can take a product from the store or homemade. Salt the filling and add some spices for a brighter spicy taste.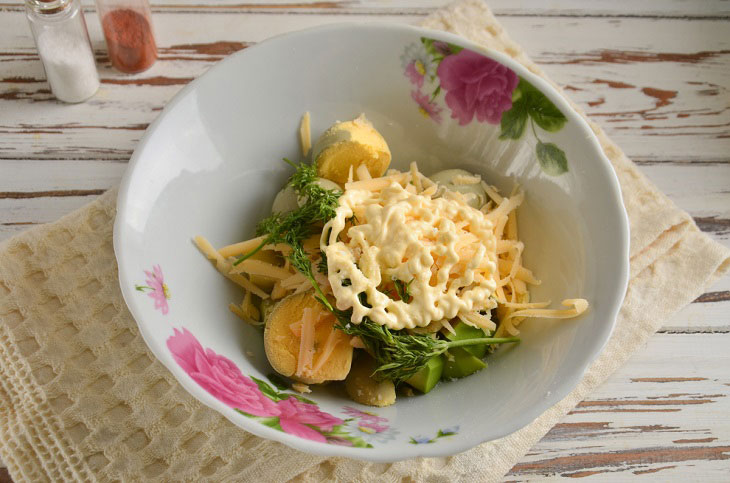 7. Puree the ingredients in the bowl using an immersion blender. The mass should be homogeneous.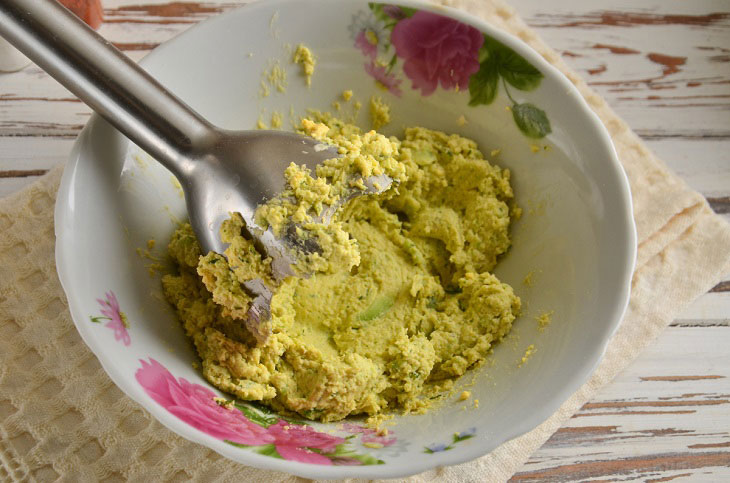 8. Use a teaspoon to fill the egg halves with the avocado filling.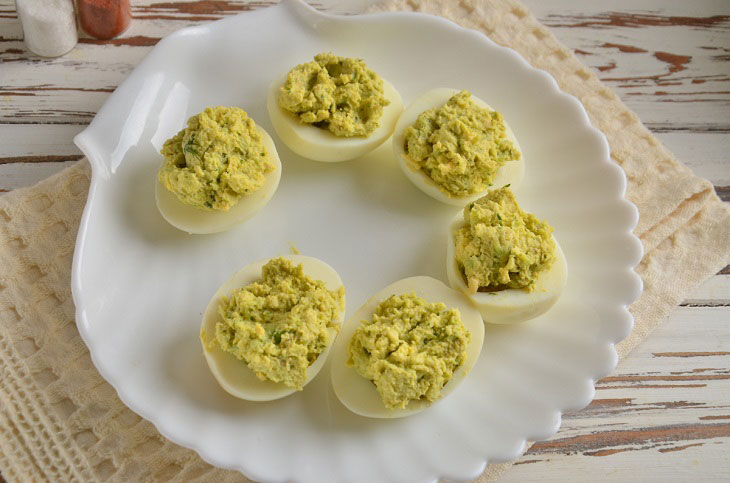 The appetizer is ready and can be served immediately, because after a short time the avocado may darken and look unappetizing.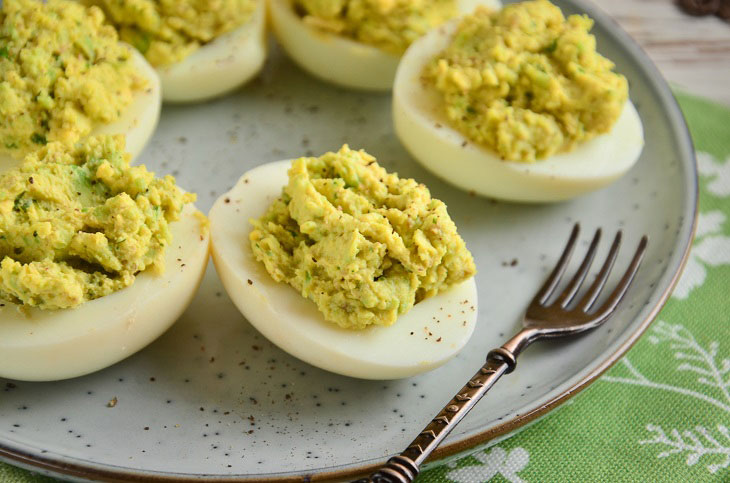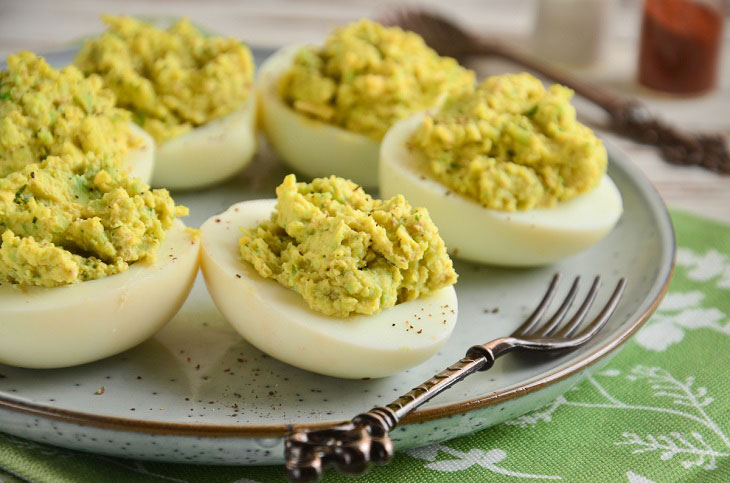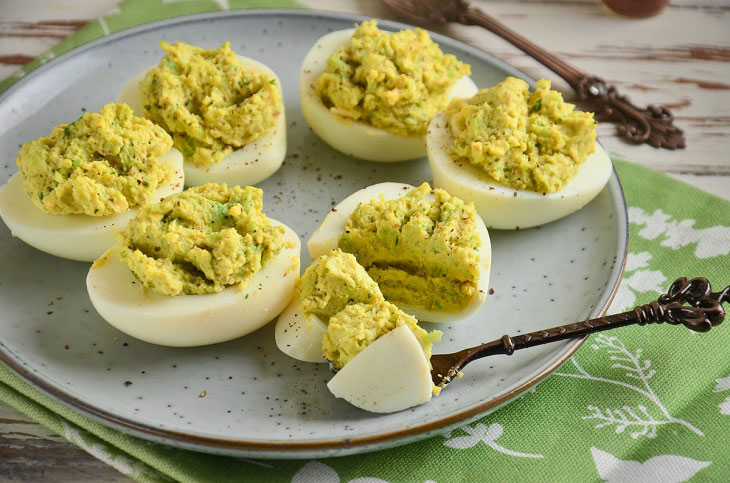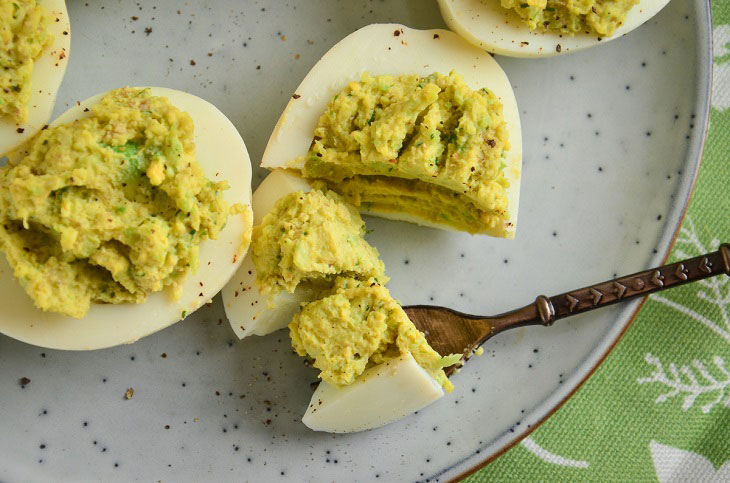 Enjoy your meal!