Bramboraki is a Czech dish that can be prepared in several ways. The first of them differs from the second only in that it is prepared with the addition of bacon. However, if you don't eat it or there is no way to buy it, then feel free to use the second option, where only potatoes and spices will be the main ingredient.
It is desirable to serve an unusual vegetable dish to the table immediately after cooking, but many people like it cold as well. Bramboraki is combined with absolutely any sauces, so you can safely buy it ready-made in the store or make it at home. In addition to the sauce, the potato dish will be perfectly combined with homemade sour cream, you can squeeze a clove of garlic to it and add finely chopped dill. Potatoes for cooking, you can use the one that is available, meaning that both old and young will do.
Ingredients:
Potatoes young or old – 5 pcs.
Egg – 1 pc.
Garlic – 1-2 cloves.
Milk with any percentage of fat content – 25 ml.
Favorite spices for vegetables – a couple of pinches.
Salt – a couple of pinches.
Ground black pepper (this ingredient is optional) – to taste.
Vegetable oil (lard can be used) – approximately 50-70 ml.
Flour – 2 tbsp. l.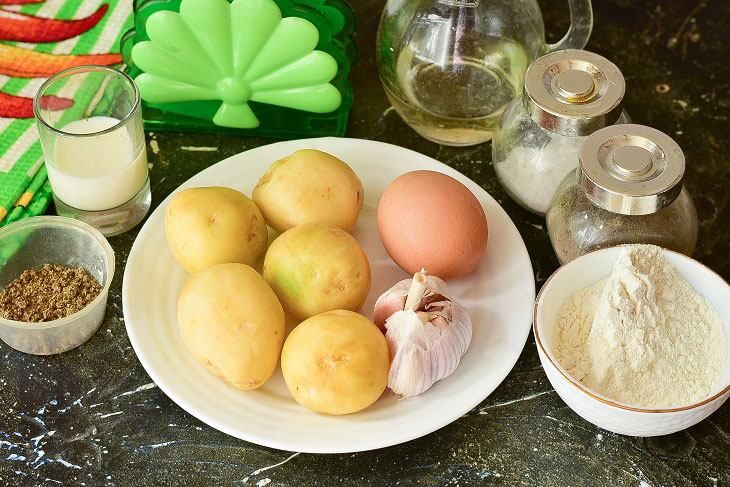 How to cook:
1. So, peel the potatoes, grate it on a coarse grater.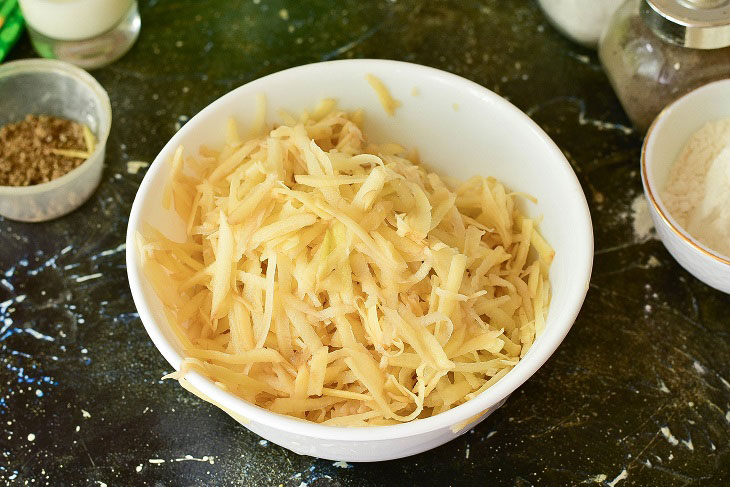 2. Add spices for vegetables.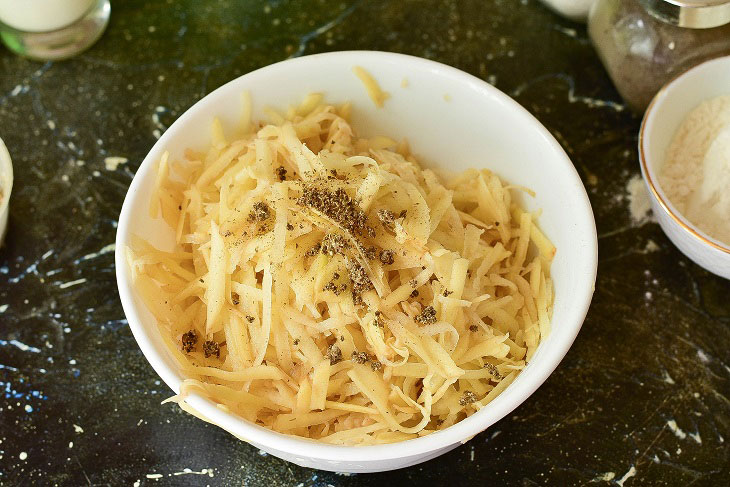 3. Crack a chicken egg in there.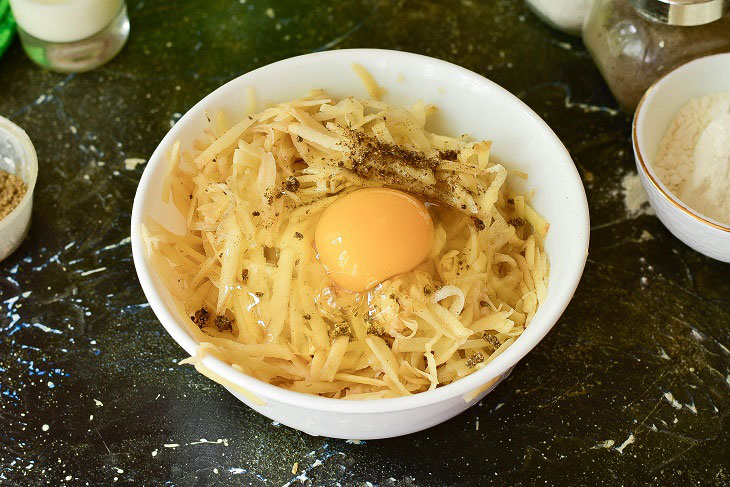 4. Now add salt and ground black pepper. Squeeze out the garlic.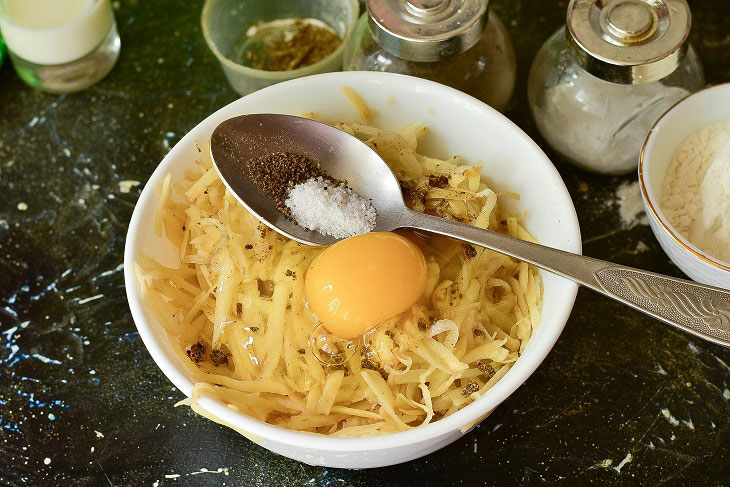 5. Pour in the milk.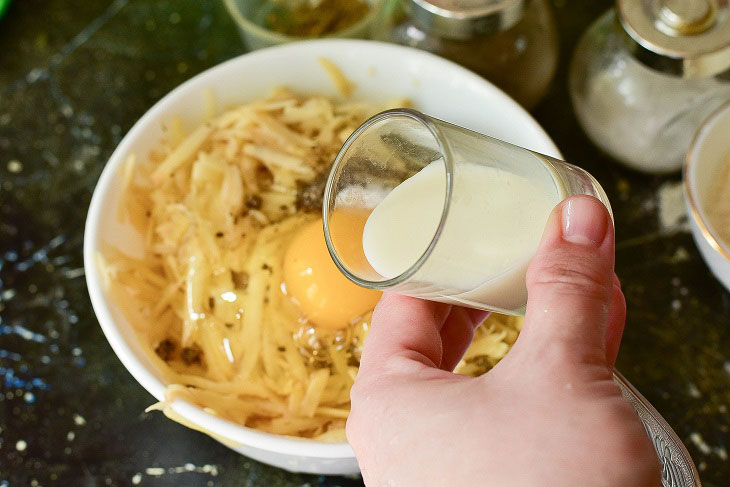 6. Add premium flour. Mix everything thoroughly.
If a lot of juice is formed from the potato mass, then drain it into the sink.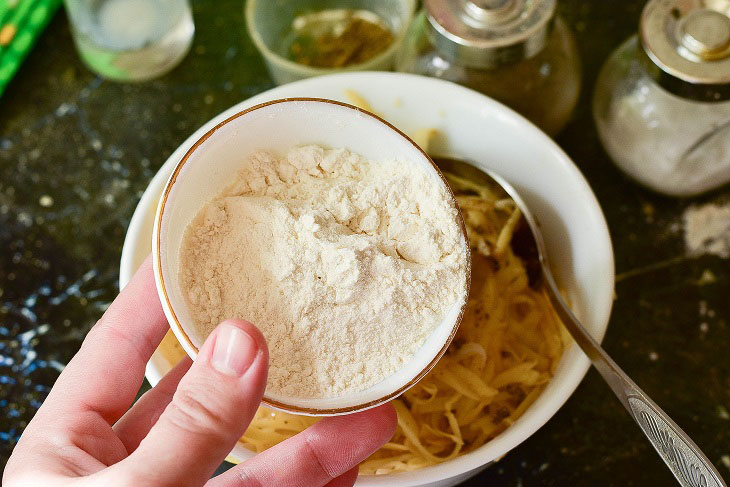 7. Heat vegetable oil well in a frying pan. Lay out the potato bramboraki with a regular tablespoon.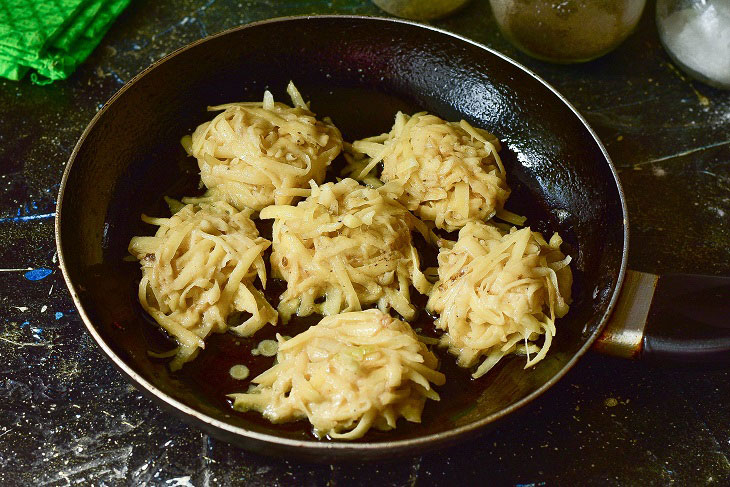 8. Fry them over medium heat until a beautiful and appetizing golden crust on both sides. Most often, this procedure takes no more than 5 minutes.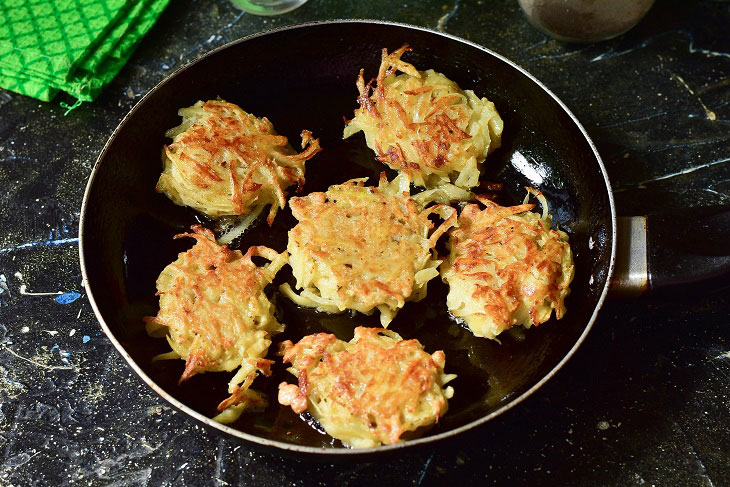 9. Transfer the finished dish to a paper towel. After 1-2 minutes, you can safely serve bramboraki to the table. Do not forget only about some original sauce.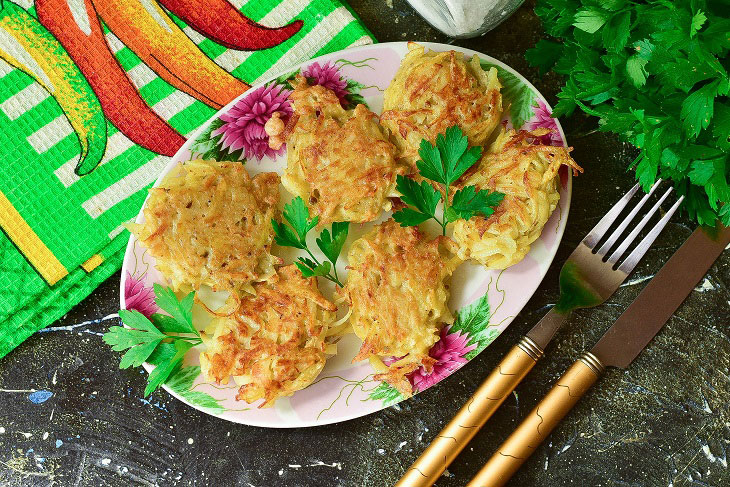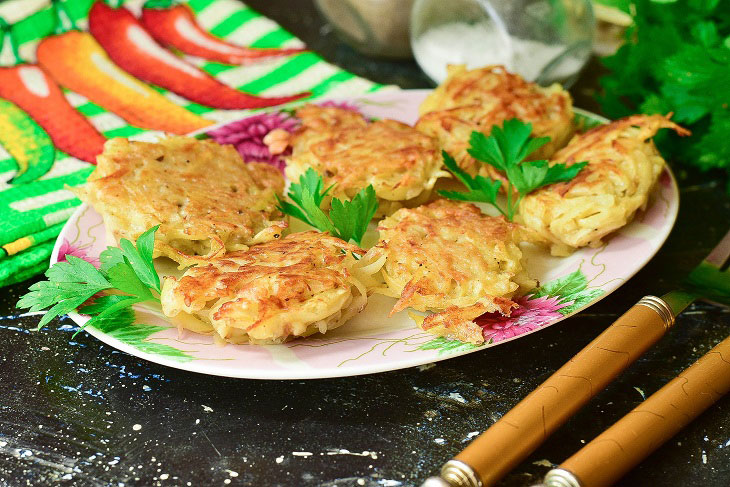 Bon appetit!