Curd sticks are obtained in appearance very beautiful and appetizing. For their preparation, it is worth using homemade fatty cottage cheese, however, if this is not the case, then the usual non-fat store-bought one will do, as in this recipe. The amount of sugar can be adjusted according to your taste preferences. You need to fry the sticks in a sufficient amount of vegetable oil. It is advisable to use it not at home, as it has a pronounced smell and the pastries will come out the same.
It is best to serve ready-made curd bars to the table without anything, as they come out very soft and tasty. But, you can safely sprinkle them with powdered sugar, pour topping or put a bowl with jam or condensed milk next to them.
Ingredients:
Cottage cheese – 350 g.
Egg – 1 pc.
Salt – 1 pinch.
Vanillin – 1 pinch. (this ingredient can be omitted).
Soda or baking powder – 1/4 tsp
Sugar – 2-3 tbsp. l.
Vegetable oil – 100-150 ml.
Flour – 200-250 g.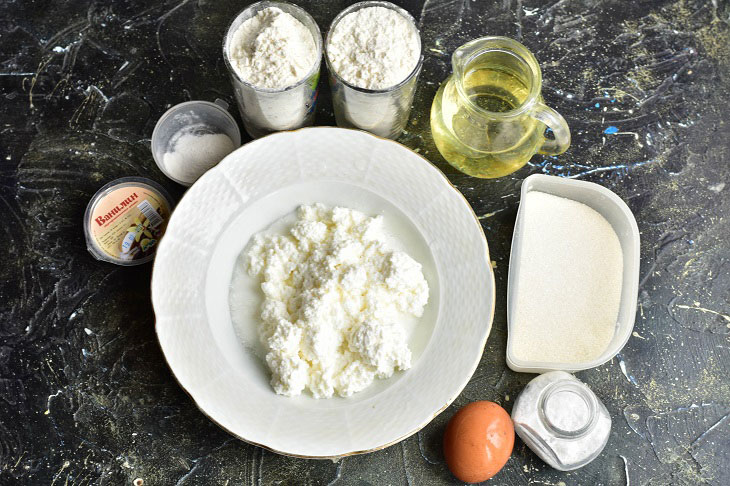 How to cook:
1. Whisk the egg into the bowl with the curd immediately.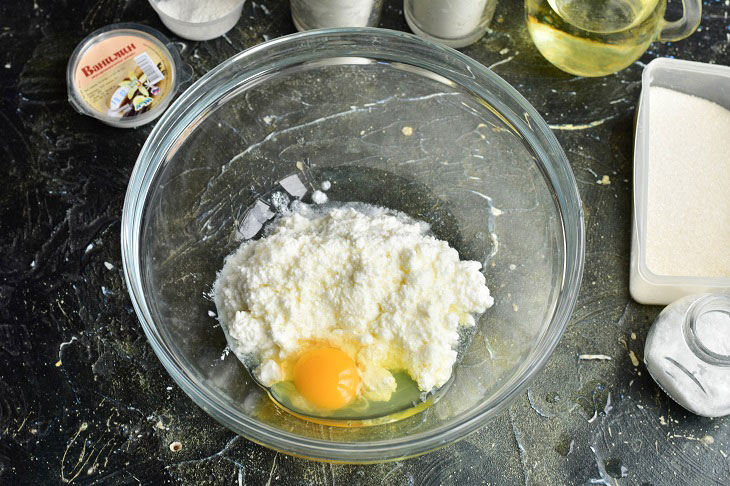 2. Pour in salt and sugar.
If you wish, then you can replace regular sugar with brown, so the sticks will be even tastier.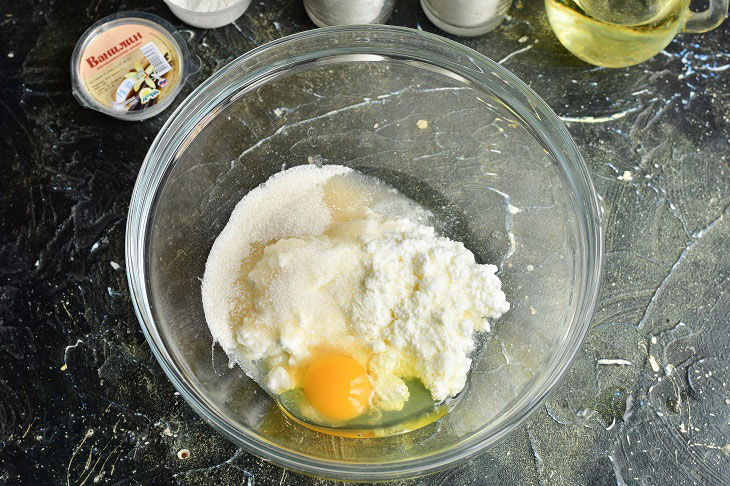 3. Add vanilla. It is thanks to him that the finished bars will come out more fragrant.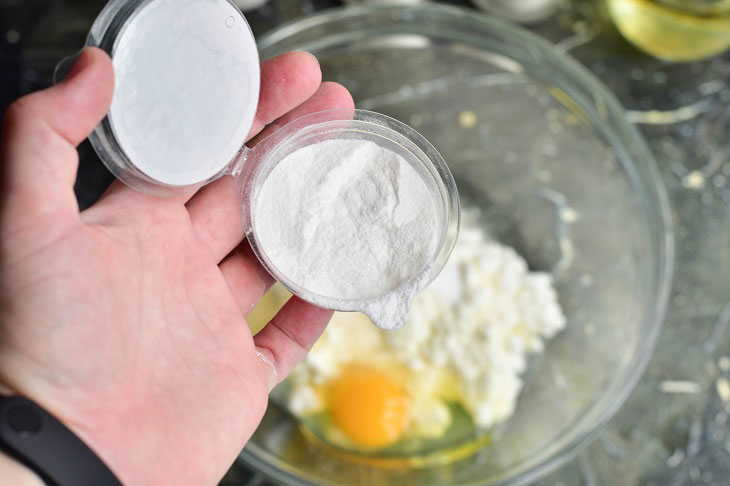 4. Now don't forget to add soda. It will make pastries fluffy and airy.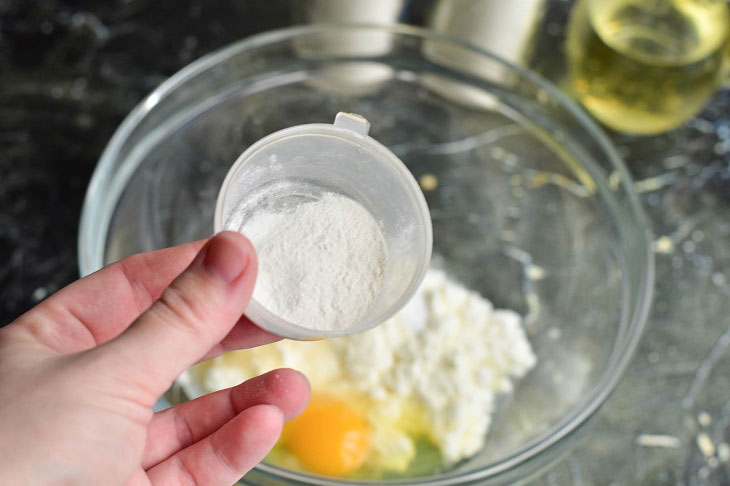 5. Pour in the flour.
The flour must be of the highest quality.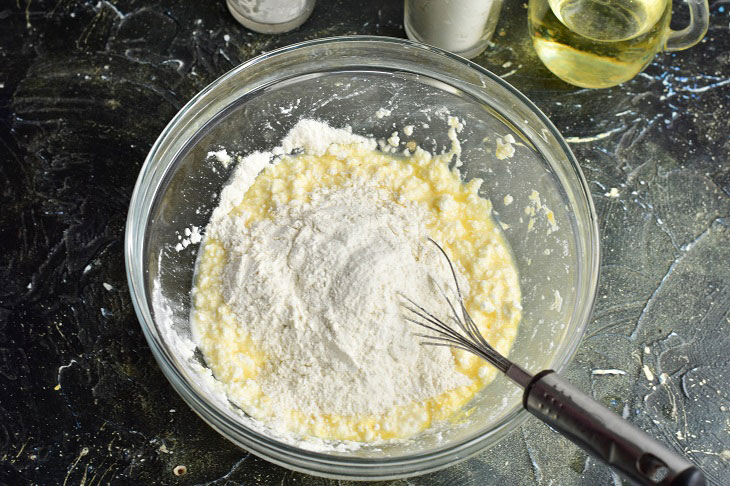 6. Now knead the dough.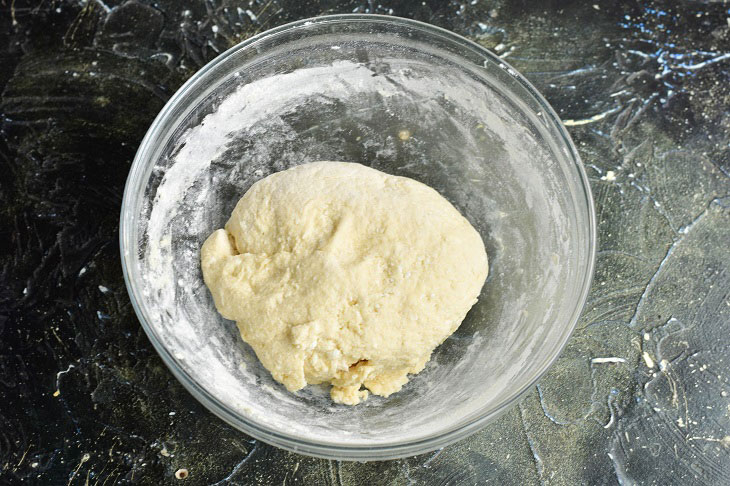 7. Lay it out on the table. Roll into a sausage with your hands. Cut into pieces.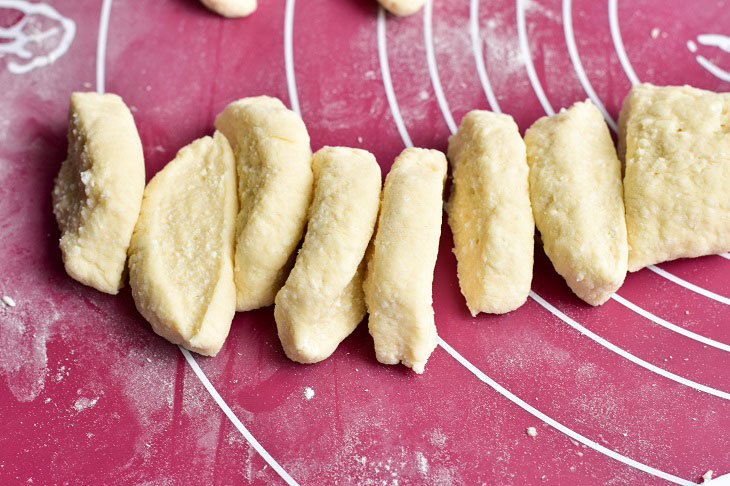 8. Roll each piece a little more so that it resembles a block. You can, by the way, make them a little larger in size or, conversely, smaller.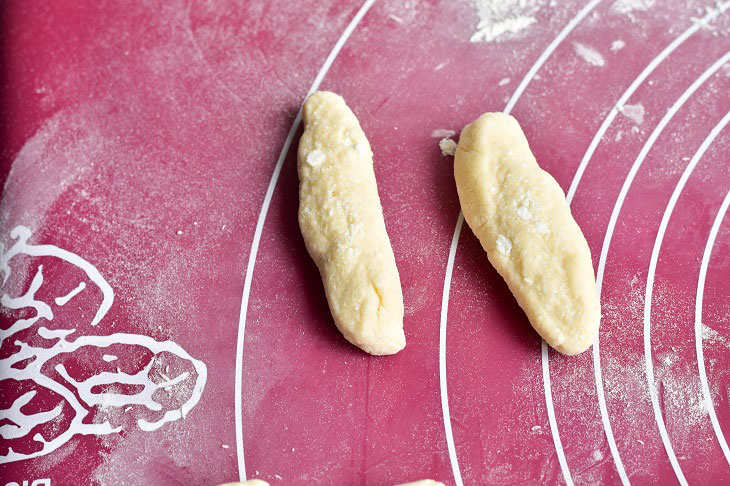 9. Warm up vegetable oil. Lay out 4 pieces of cottage cheese sticks. Be sure to fry them on moderate heat for 2 minutes. Perhaps the first time a batch of sticks will fry a little longer, but this is solely due to the fact that the oil does not have time to heat up well right away.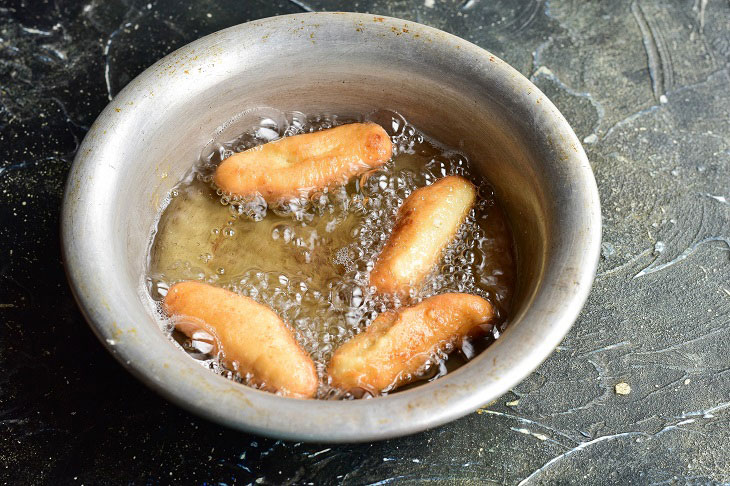 10. Thus, fry all the sticks. Be sure to spread them first on a paper towel and only then on a dish.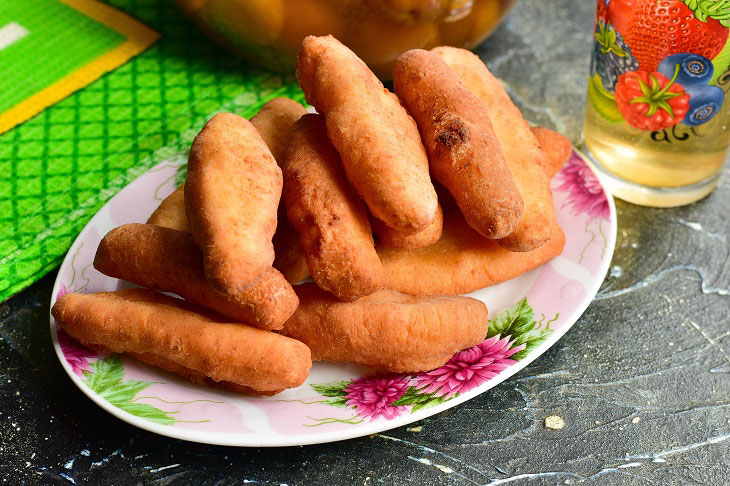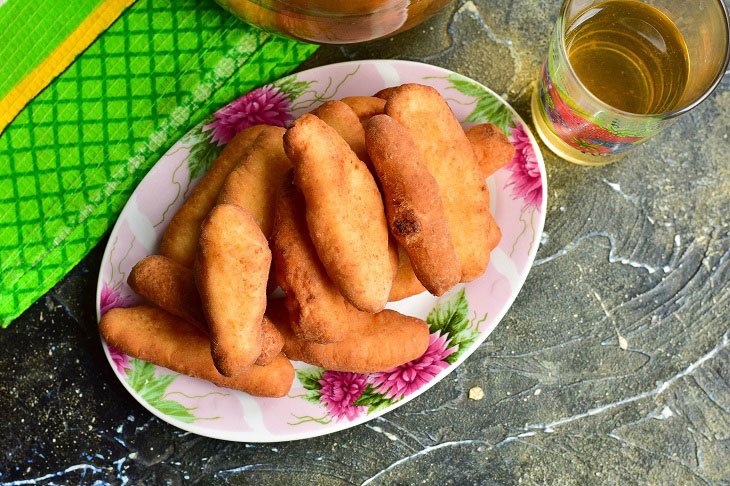 Bon appetit!