The pomegranate dessert is made from sugar-free diet products and will surely appeal to supporters of a healthy lifestyle. Like all modern desserts, it does not contain flour and a lot of fat. The dish is perfect for serving on the festive table, it will be appreciated by the female audience.
For the recipe, use natural yogurt or thermostatic kefir. To get a soufflé structure, you will need ripe bananas or mashed apples and pears. When choosing pomegranate juice, pay attention to the composition of the drink. It must be made from natural raw materials without added sugar. Honey in the recipe can be replaced with any organic syrup. A product made from agave, maple and Jerusalem artichoke is well suited. Layers in the dessert are allowed to be swapped. Meals can be prepared in slanted glasses, silicone baskets, or use the suggested option.
Ingredients:
Banana – 1 pc.
Yogurt – 250 ml.
Pomegranate juice – 250 ml.
Honey – 2 tbsp. l.
Gelatin – 15 g.
Boiled water – 100 ml.
Pomegranate seeds – 3 tbsp. l.
Vegetable cream – a little for serving.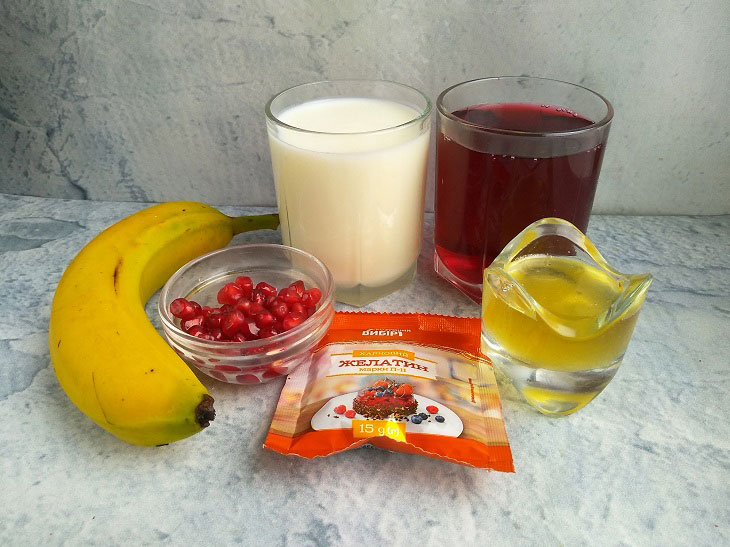 How to cook:
1. Peel the banana and cut into random pieces. Add honey.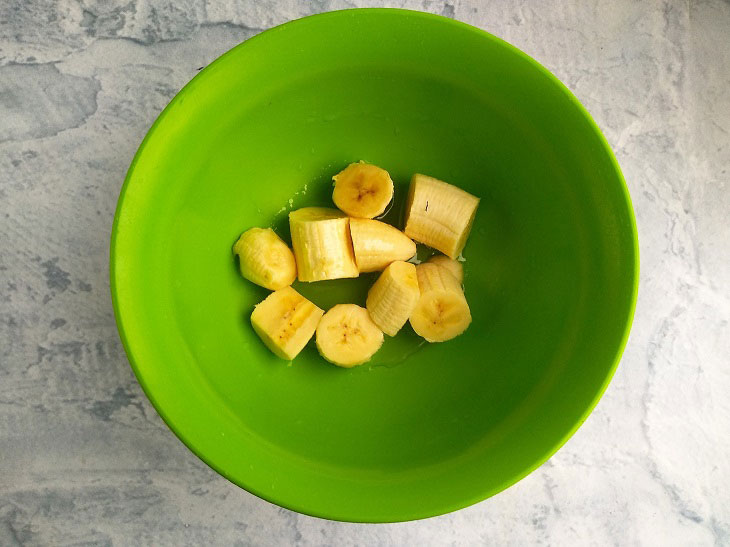 2. Pour in the yogurt, beat the mass with a blender until smooth.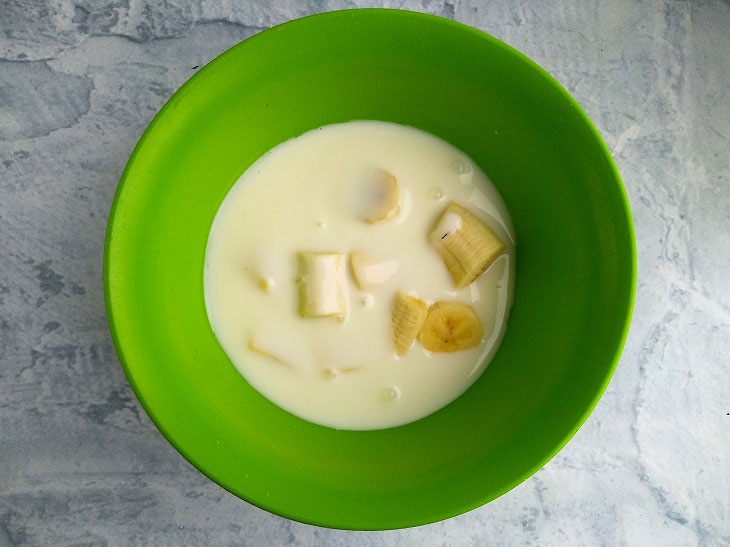 3. Soak gelatin in cold water for 30 minutes. Dissolve it in a water bath, introduce half of the gelatin solution into the milk mass. Mix the rest of the gelatin with pomegranate juice at room temperature.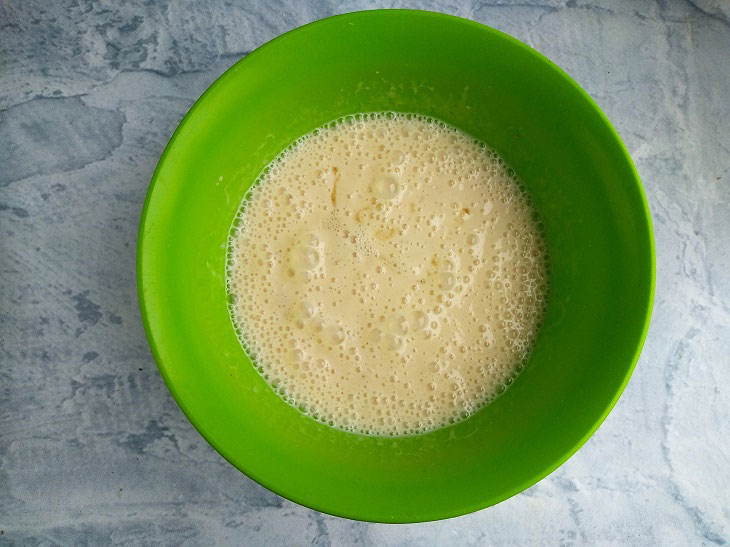 4. Pour 2/3 of the milk mass into a suitable silicone mold, cool for 15 minutes in the refrigerator.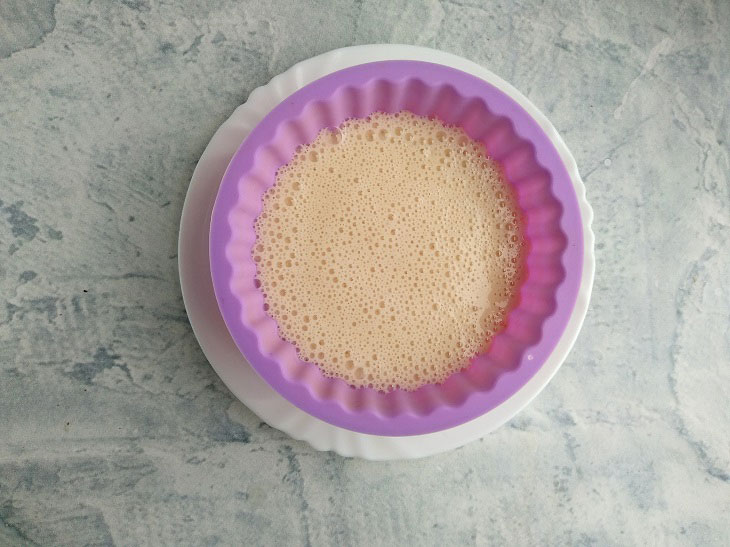 5. Add 1/3 pomegranate juice with gelatin to the remaining milk mixture. Mix the mass.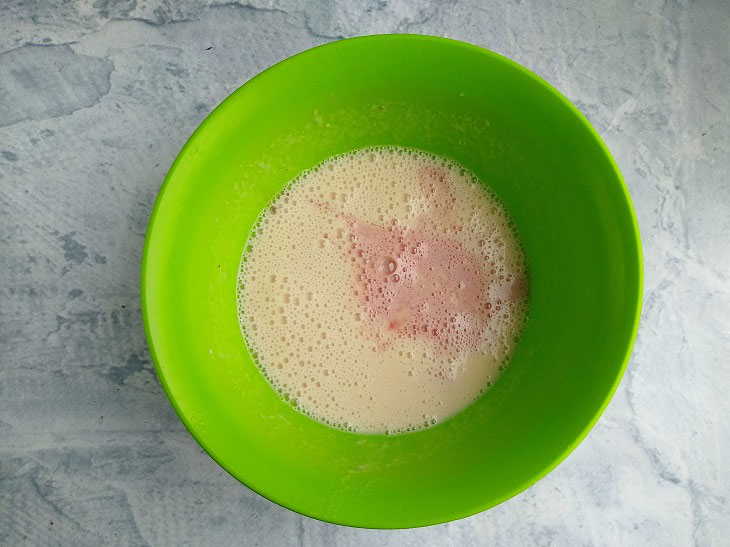 6. Pour it in a second layer. Place in refrigerator for 15 minutes.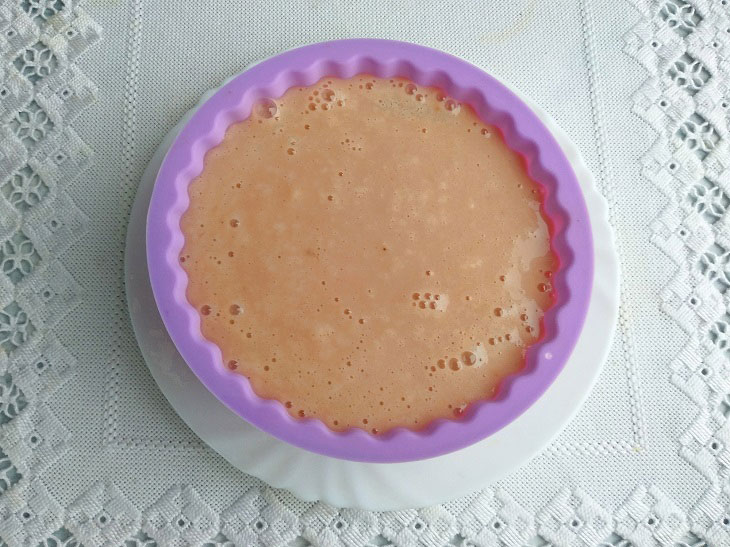 7. Gently pour the remaining pomegranate juice with gelatin. Tighten the form with cling film and leave for two hours in the refrigerator to stabilize.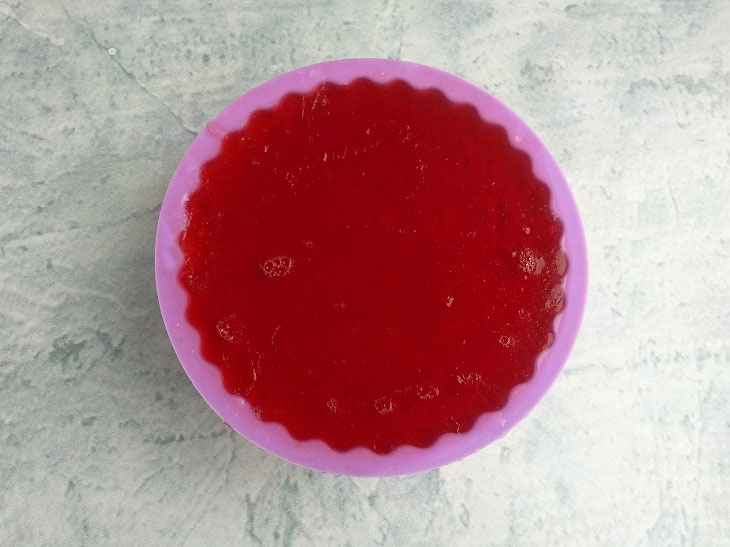 8. Before serving, lower the mold into hot water for a minute – the dessert will easily slip onto the plate. Garnish with pomegranate seeds on top.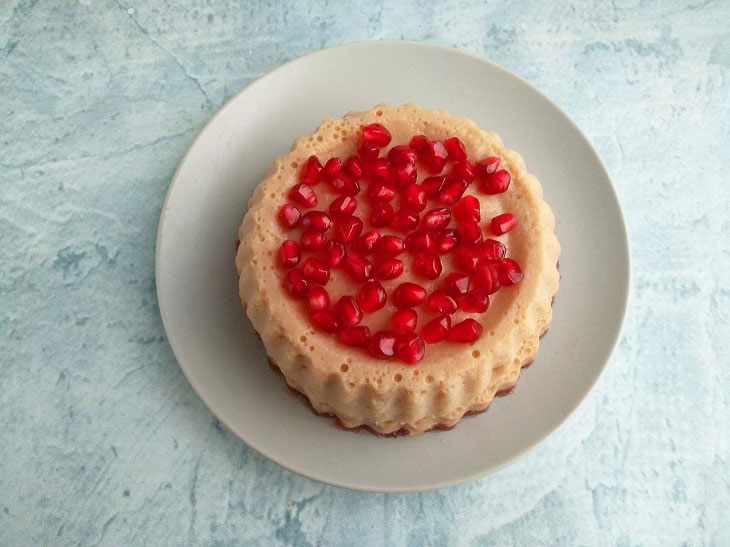 9. Place small flowers of whipped vegetable cream along the edge of the dessert. Serve the dish to the table.
The pomegranate dessert has a sweet and sour taste with a milky aftertaste. Delicate souffle structure does not lose its shape for two to three hours.
Dessert should be stored in the refrigerator in a closed container or under cling film.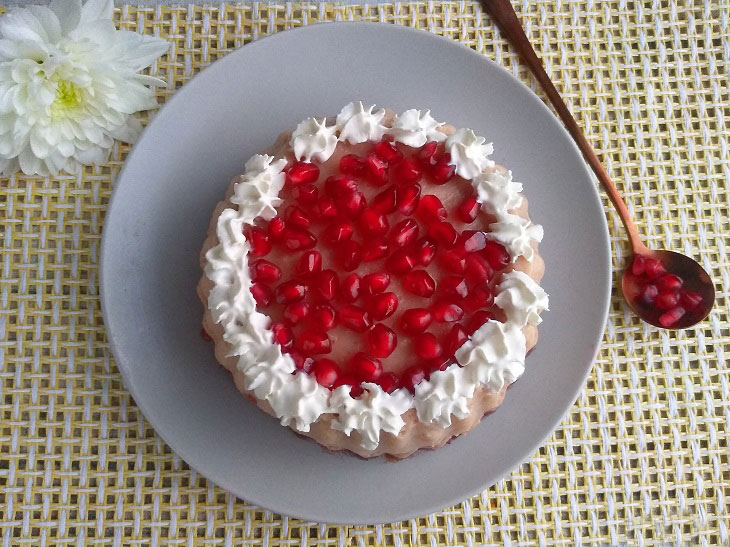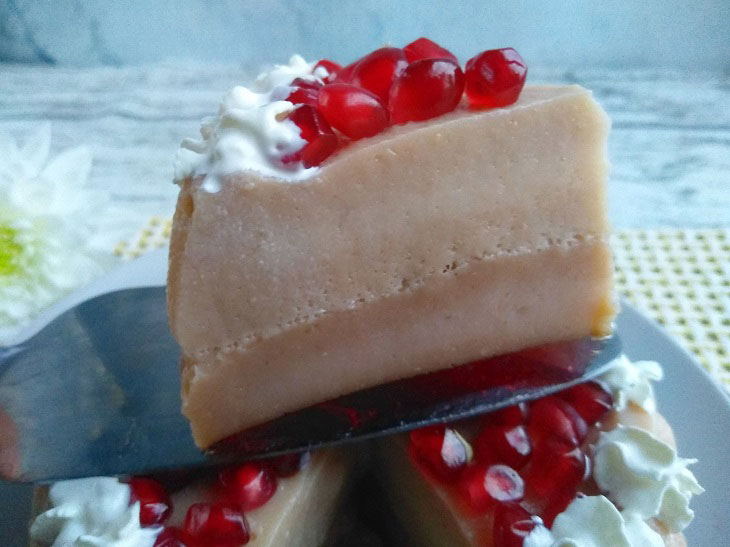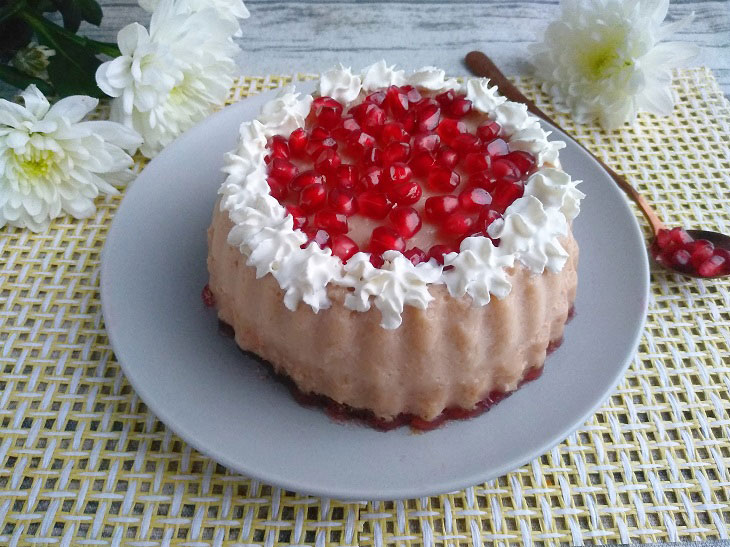 Bon appetit!