Bishop's cutlets are an ideal treat for a Lenten table. Without eggs, without milk, tasty and satisfying meatballs are obtained. Meat, as you understand, is absent in cutlets.
The recipe calls for potatoes, walnuts, bread, onions, and garlic for flavor. All ingredients are available, let's say budget. Cooking healthy and tasty meatballs will not be difficult for you. Nuts give the dish an unusual taste and texture. Cutlets when frying retain their shape and turn out delicious. There are many options for fast food. Lean cutlets can be made from cabbage, carrots or oatmeal. But potato cutlets with nuts are original and also very tasty.
Ingredients:
Potato – 250 g.
Walnuts – 100 g.
White bread – 100 g.
Onion – 60 g.
Garlic – 1 clove.
Vegetable oil – 2-3 tbsp. l.
Salt, black pepper – to taste.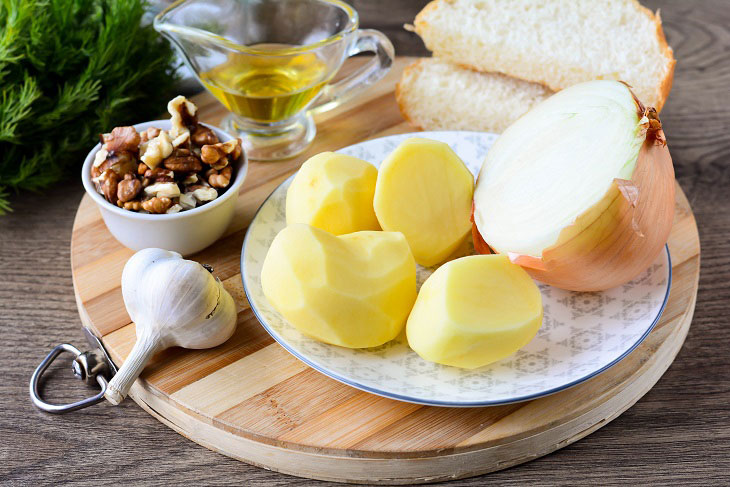 How to cook:
1. Prepare vegetables – peel onions and potatoes. Cut the onion into pieces to fit in the meat grinder.
Onions will give the cutlets juiciness.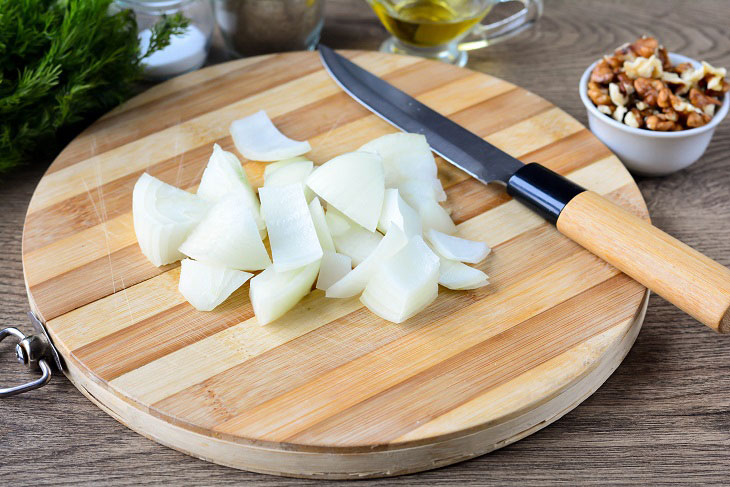 2. Cut the potatoes into the same pieces.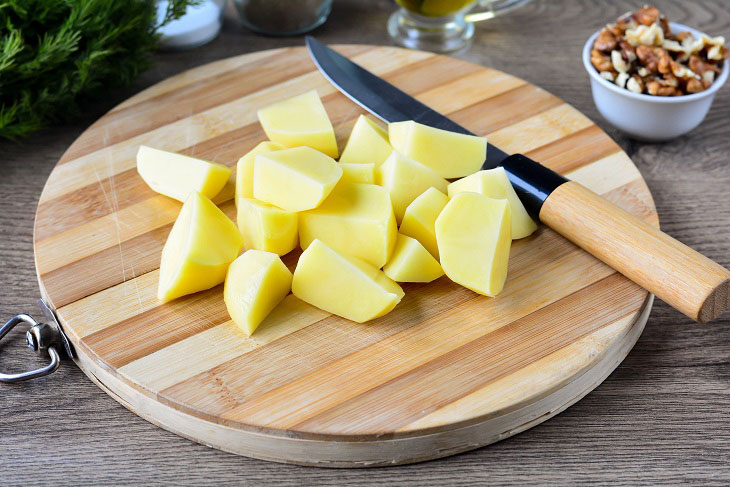 3. Divide the bread into small slices, soak in water and squeeze immediately.
Thanks to bread cutlets will not break and crack when frying.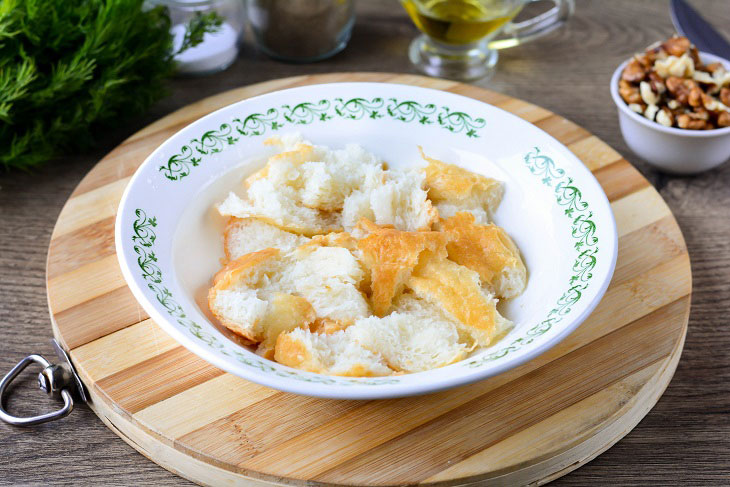 4. Scroll onions, potatoes, bread, walnuts through a meat grinder and add a clove of garlic there. It turned out a thick mass for cutlets.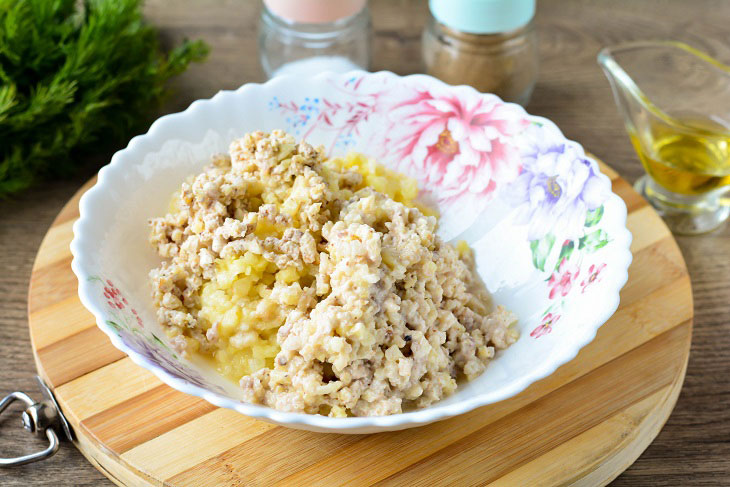 5. Salt and pepper minced meat, mix.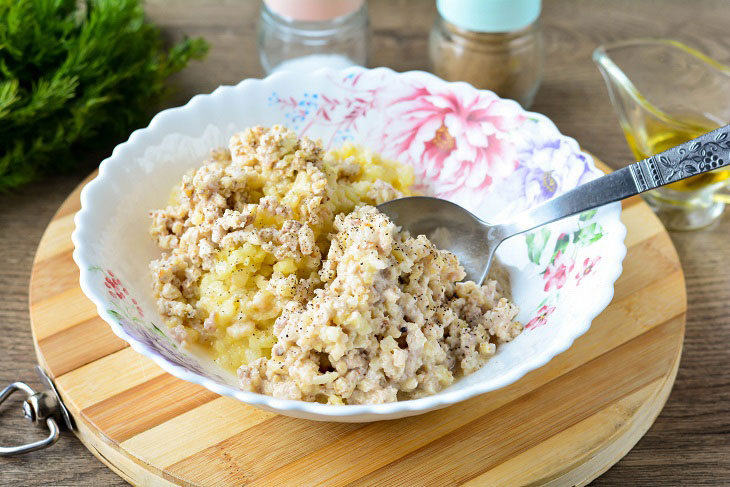 6. Pour oil into a frying pan, heat up by turning on medium heat. Use a spoon to scoop out the cutlets, giving them a rounded shape. Fry cutlets for 3-4 minutes.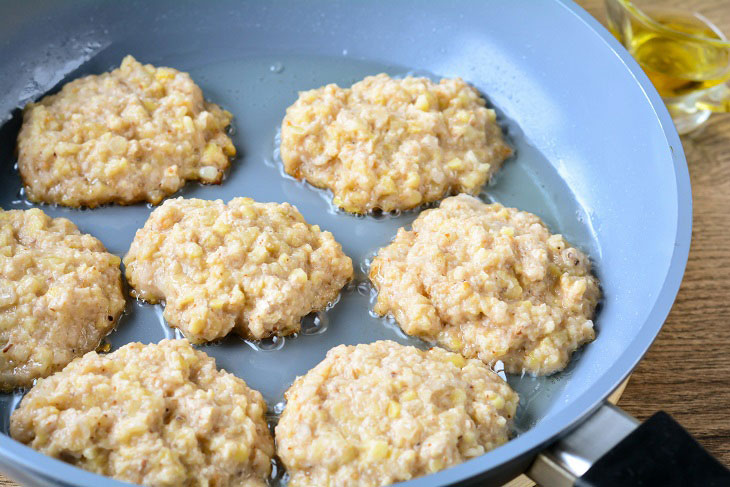 7. Then turn over and fry on the reverse side so that the cutlets are browned.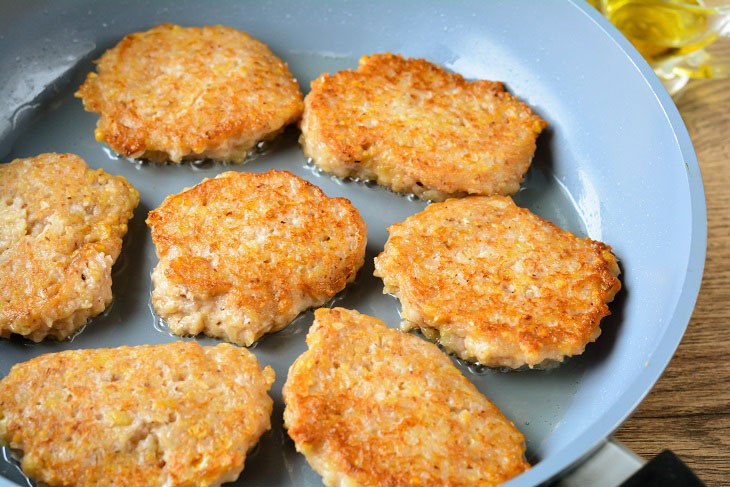 8. Put the finished cutlets on a plate and serve immediately. Although the dish will be delicious and cold. You can serve your favorite sauce with cutlets – tomato ketchup or mustard goes well with them.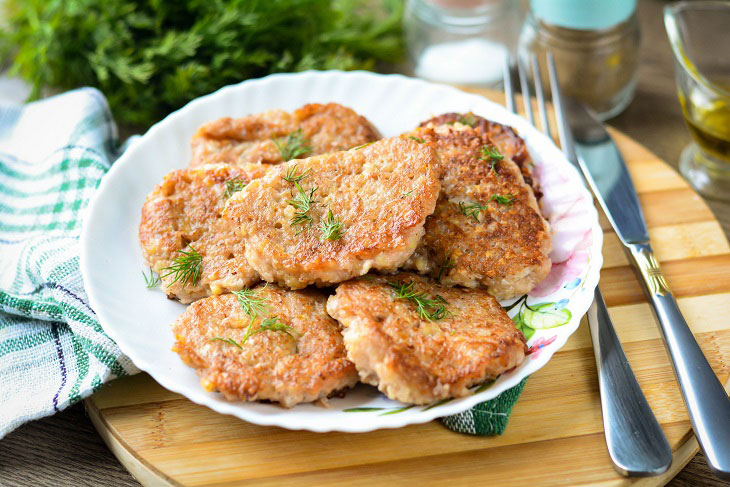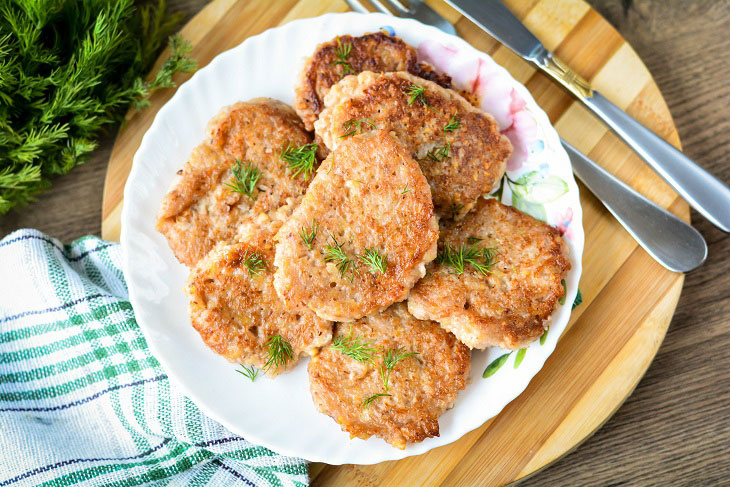 Bon appetit!