Cutlets in waffle cakes always turn out very tasty, satisfying and beautiful in appearance. That is why they can be safely made even on the festive table and there is no doubt that they will definitely please everyone without exception.
For their preparation, it is worth buying waffle cakes in advance, it is better that they are not large in size so that they do not need to be cut off later. When choosing meat, you can opt for the one that you like best. It was in this recipe that chicken fillet was used, but turkey or a piece of pork is also suitable. You can twist the meat in a meat grinder in advance. It is best to fry cutlets in waffle cakes in a pan that has a non-stick coating, so they will not stick at all, and due to this they will turn out to be beautiful and attractive in appearance.
Ingredients:
Chicken fillet – 300-350 g.
Egg – 1 pc.
Flour – 30 g.
Waffle cakes – a few pcs.
Salt – 2 pinches.
Black pepper – 1 pinch.
Vegetable oil – approximately 50 ml.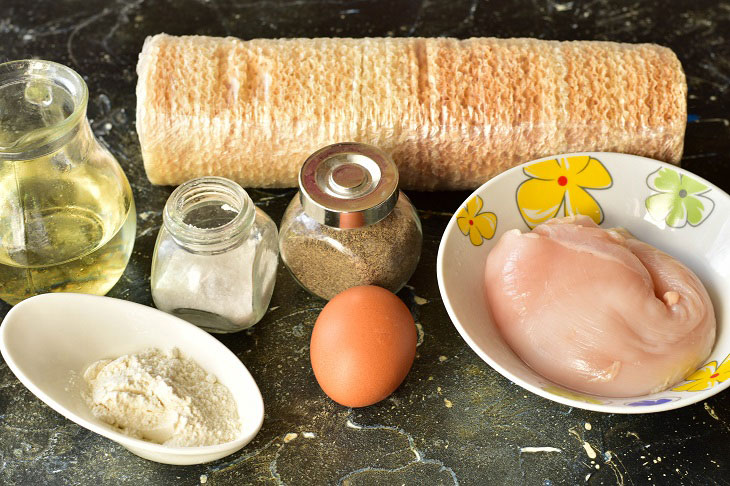 How to cook:
1. So, wash the chicken fillet well.
If you bought it with skin and bones, then first cut it all off with a sharp knife.
Twist the meat in a meat grinder.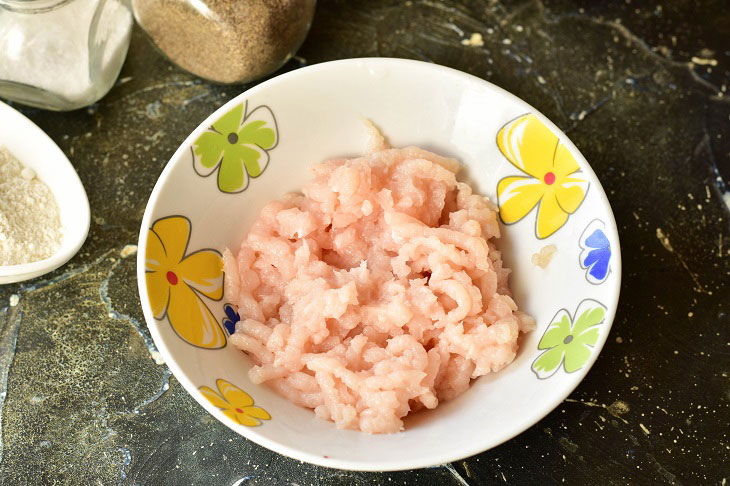 2. Add salt and pepper. You can also add your favorite spices for meat.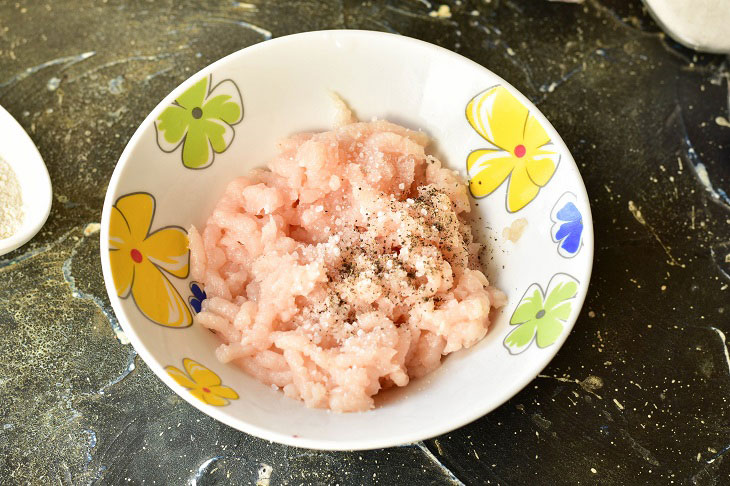 3. Break the egg into a bowl or any other container with high sides.
4. Pour in the flour. Shake everything with a fork.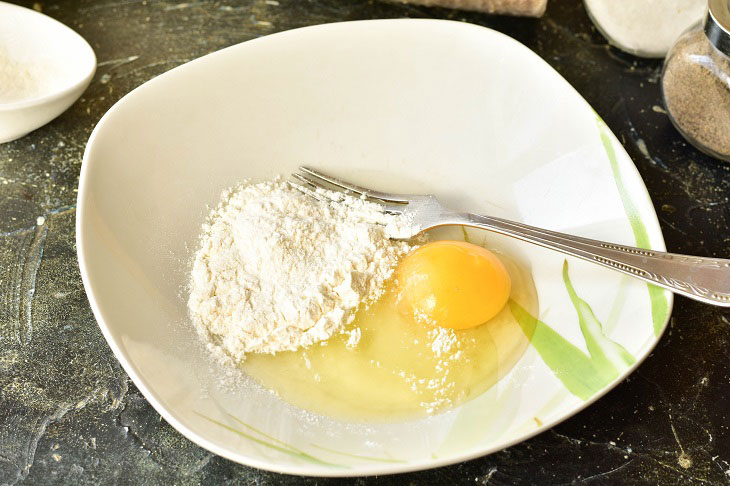 5. Now put some minced meat on 1 waffle cake and cover it with a second 1.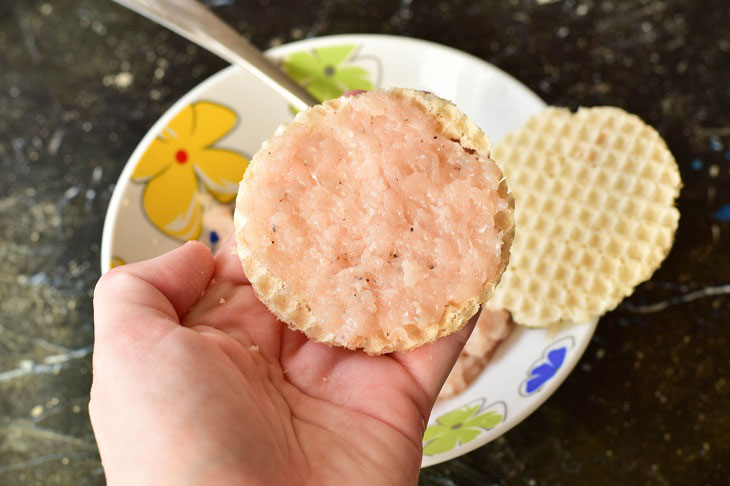 6. Dip the prepared cutlet in the batter on both sides. Make the rest of the meatballs in the same way.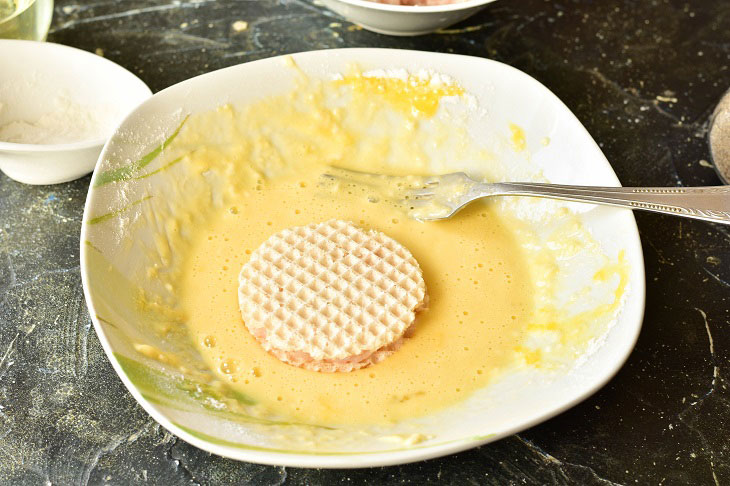 7. Put them in a frying pan, in which be sure to heat the vegetable oil in advance.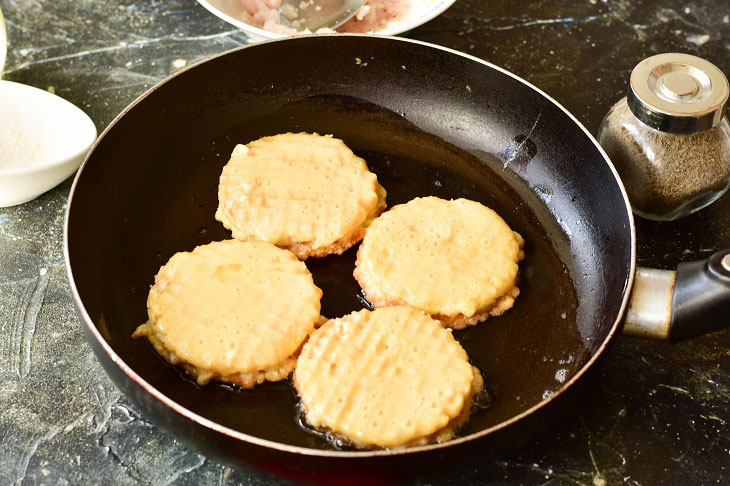 8. Fry the cutlets over low heat until ruddy and beautiful color on all sides.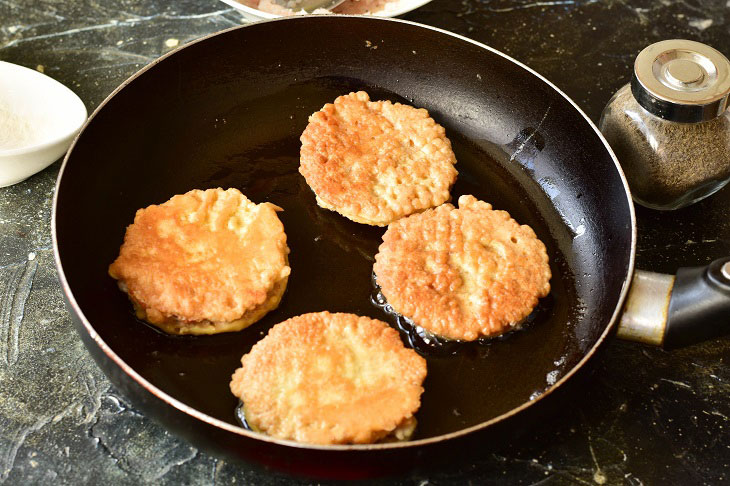 9. Now transfer them to a paper towel, when excess oil escapes from them, send them to a dish.
Here are such beautiful and mouth-watering cutlets in waffle cakes! As you can see, the recipe was not difficult and quite quick to prepare. By the way, ready cutlets can be served with any vegetable salads.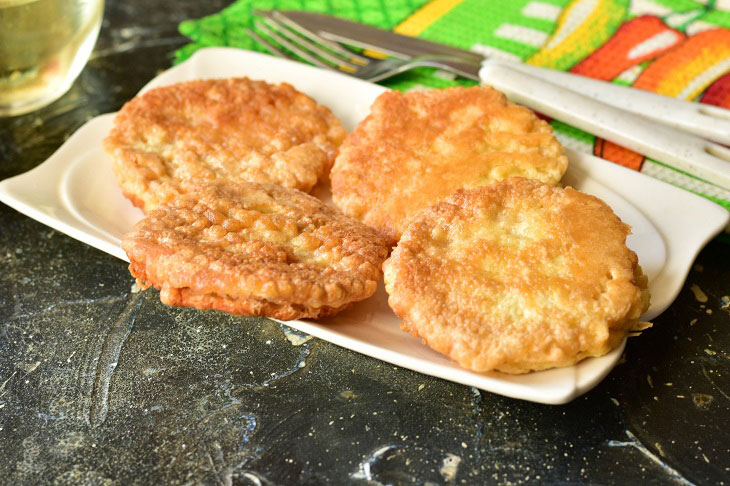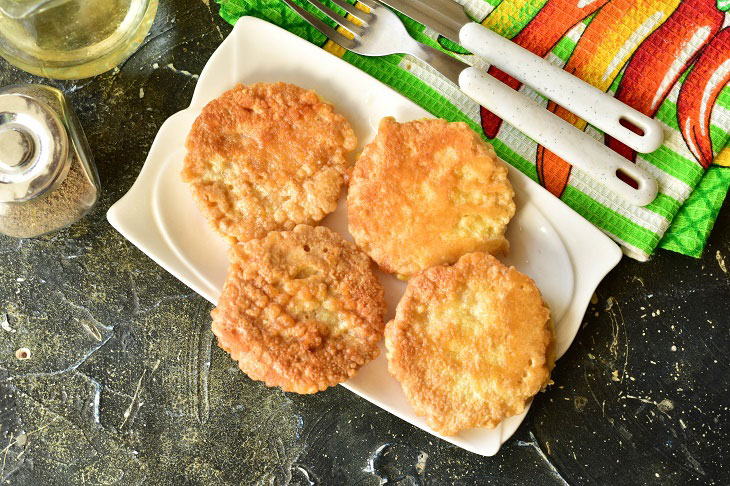 Bon appetit!