Cutlets "Nezhenka" really turn out to taste fully consistent with their name. You can safely cook them from minced chicken or any other. It is best to fry them in a Teflon-coated pan. It is recommended to serve ready-made cutlets "Nizhenka" to the table with some kind of vegetable salad or a side dish. For example, they are perfectly combined with mashed potatoes and a salad of fresh tomatoes and cucumbers.
When choosing meat in the market, be sure to give preference to a quality product. If it is pork, then buy it in a trusted place. Of course, it is better that the meat is homemade, since it will not contain various kinds of antibiotics, and its smell is much more aromatic, and the taste is more delicate.
Ingredients:
Chicken fillet – 250 g.
Chicken egg – 1 pc.
Bread (even stale bread will do) – 20 g.
Smoked cheese (can also be used hard) – 20 g.
Manka – 1 tbsp. l.
Premium flour – 1.5 tbsp. l.
Vegetable oil (it is better to use without a pronounced smell) – 30 g.
Salt – to taste.
Ground black pepper – to taste.
Vegetable oil – 40 ml.
Milk with any percentage of fat content (if not, then soak the bread in plain water) – 40 ml.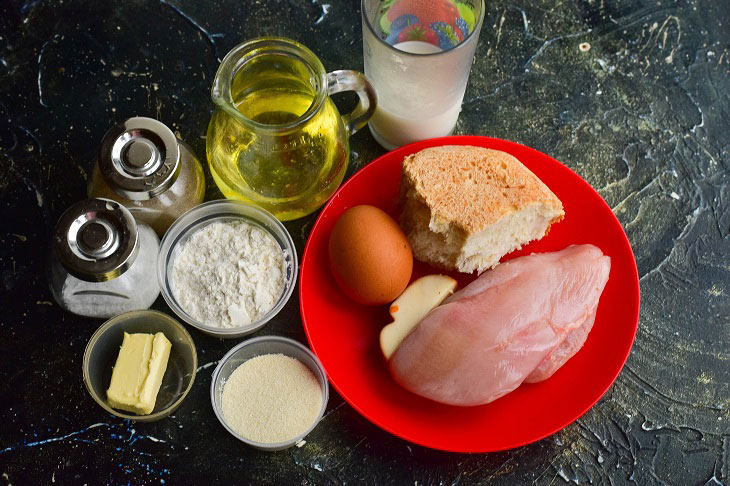 How to cook:
1. Put the bread in a bowl. Fill it with milk or water.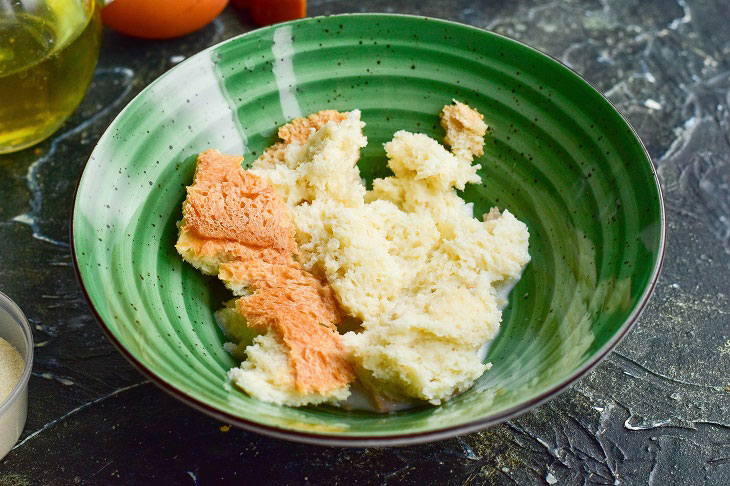 2. In a meat grinder, twist the chicken fillet and soaked bread.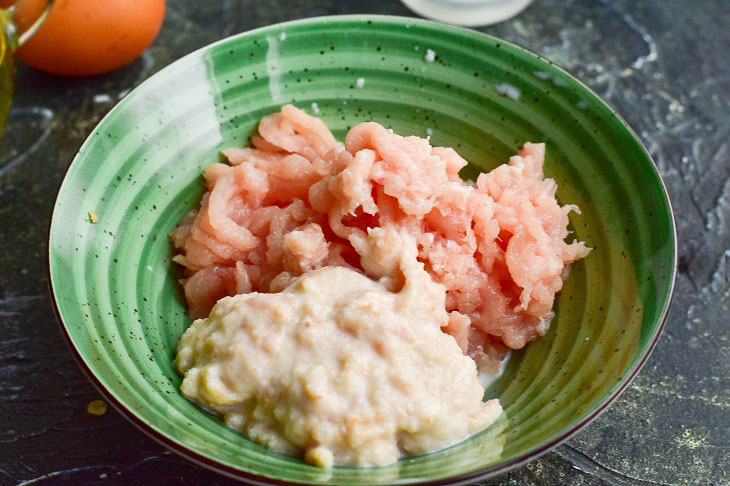 3. Beat in a chicken egg, add semolina, grate sausage cheese or regular cheese on a fine grater.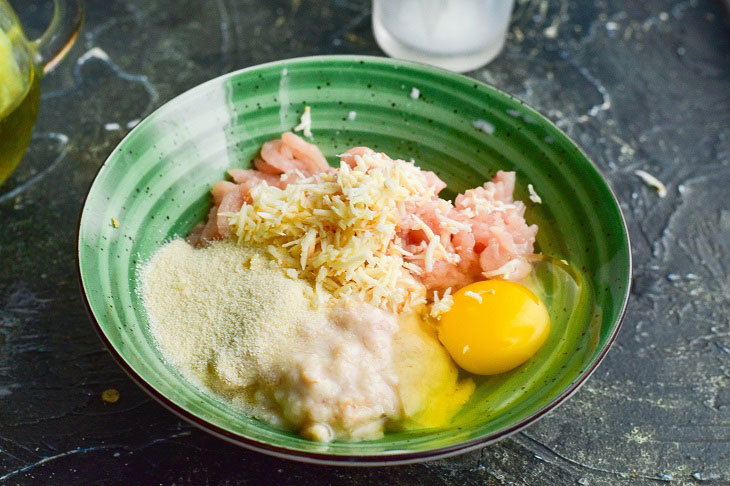 4. Add salt and ground black pepper.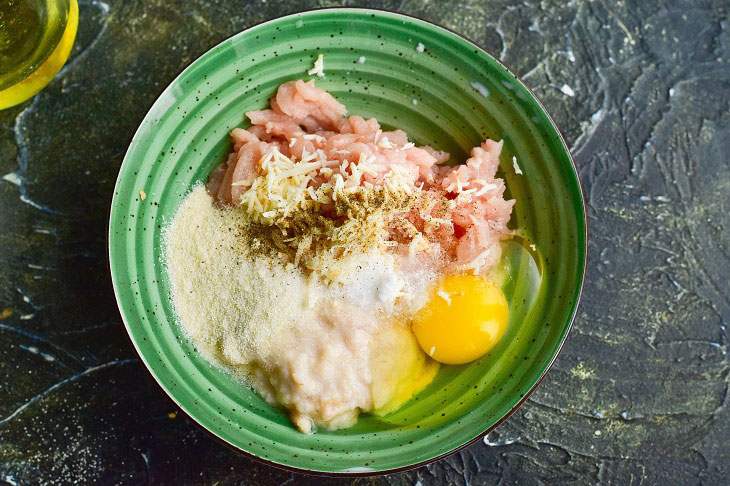 5. Mix everything very well.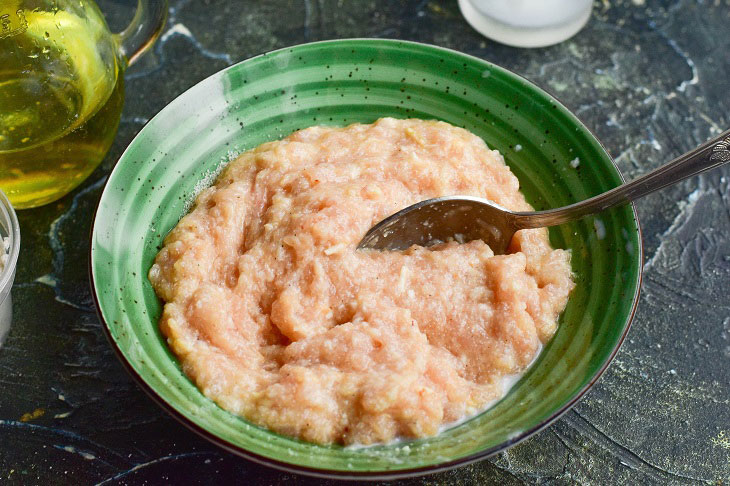 6. Form patties with wet hands.
If suddenly the minced meat is such that it is impossible to make cutlets out of it, then add more semolina to it.
Roll the cutlets in flour on all sides.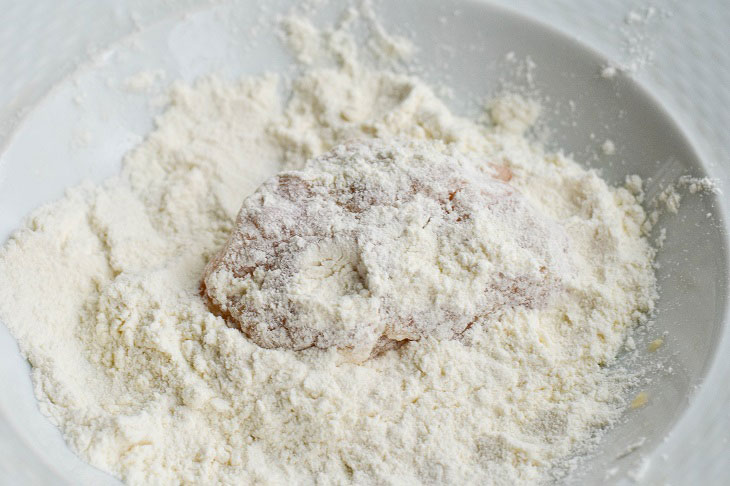 7. Heat vegetable oil in a pan. Lay out the prepared cutlets.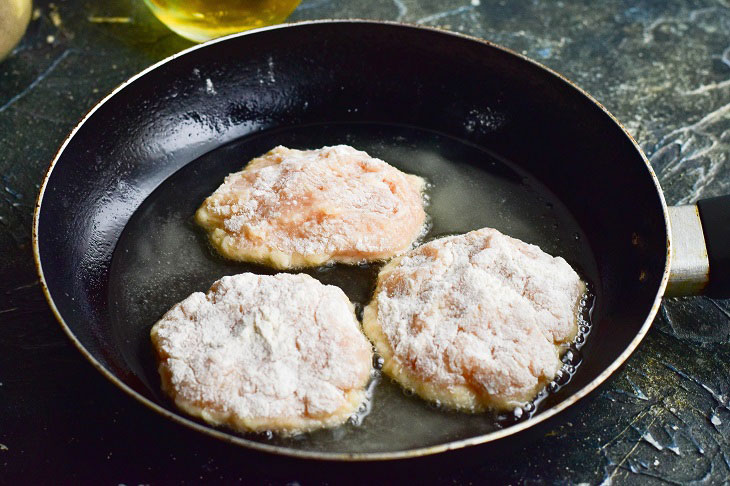 8. Fry them until nice and golden brown on both sides. Make the fire almost minimal so that they are baked inside. In time, this procedure will take 5-7 minutes, no more.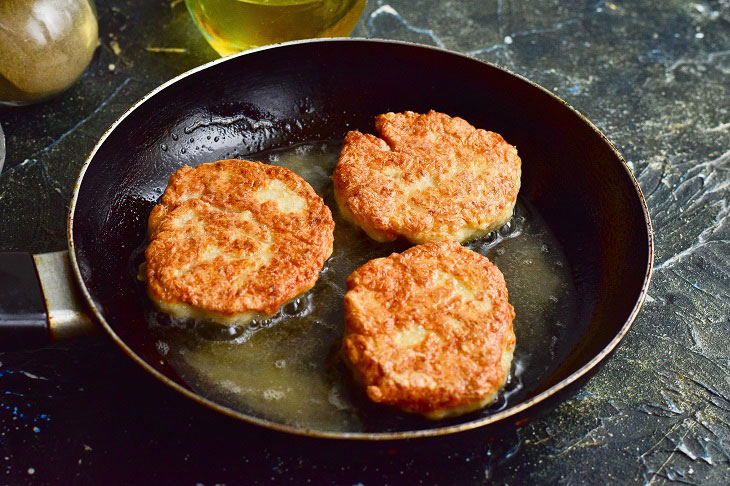 Put the finished cutlets "Nizhenka" on a beautiful dish. You can use lettuce leaves for a more effective presentation. Serve immediately before they are cold.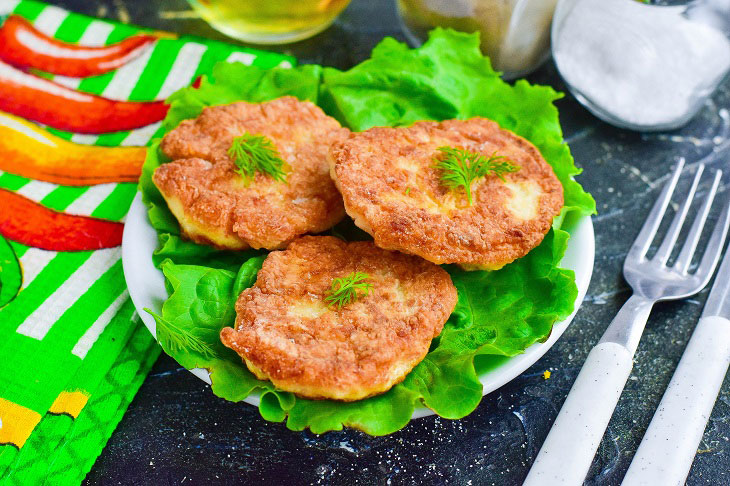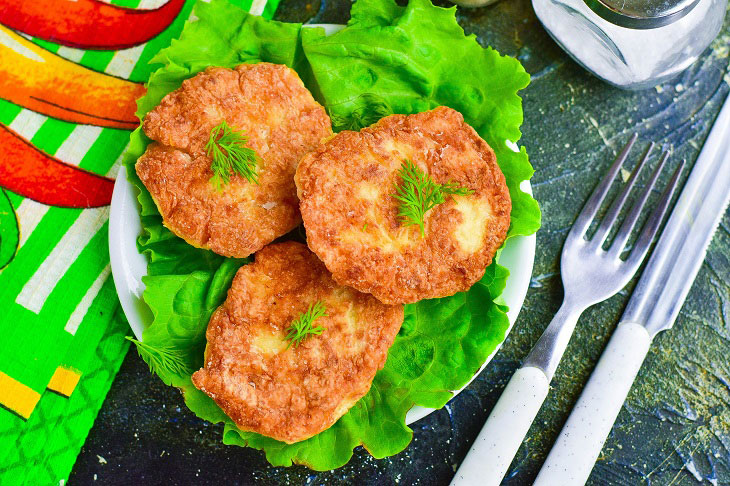 Enjoy your meal!