Cutlets "School" are always very juicy. Bread crumb is added to minced meat, which is pre-soaked in milk or water. It is this moment that makes the cutlets so juicy, despite the fact that they are made from chicken fillet. You can cook them not only in a pan, but also in the oven. You can add ground black pepper, garlic or onions, or both, to the minced meat.
You can serve ready-made "School" cutlets with boiled young potatoes or some other side dish.
Ingredients:
Minced meat chicken or any other – 350 g.
White bread – 2-3 pieces.
Filtered water – 0.5 tbsp.
Onion – 1 pc.
Ground black pepper – ¼ tsp
Salt – ½ tsp
Odorless vegetable oil – for frying.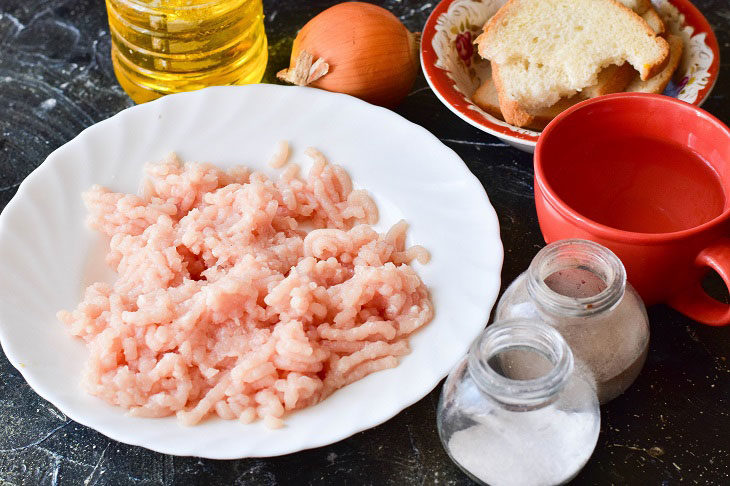 How to cook:
1. Put the pieces of white bread in a bowl, and fill them with water. Squeeze them well with your hand so that they get wet faster.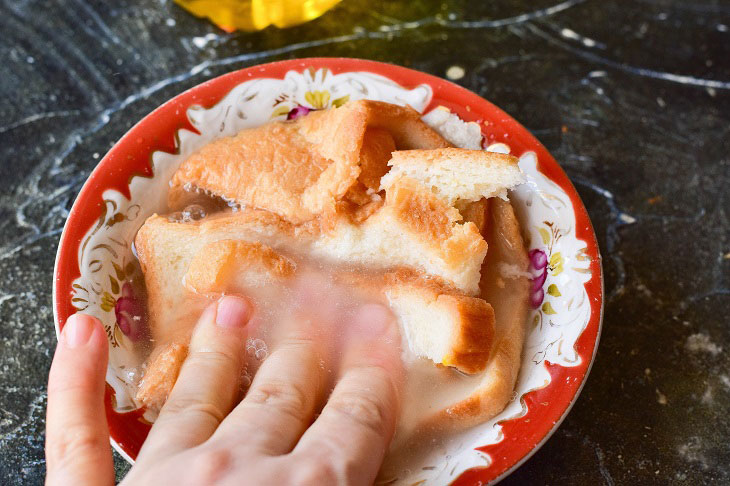 2. If you have a whole piece of meat, then wash it, cut it and twist it in a meat grinder. Twist the crumb of bread also. Do the same with onions, just peel them first.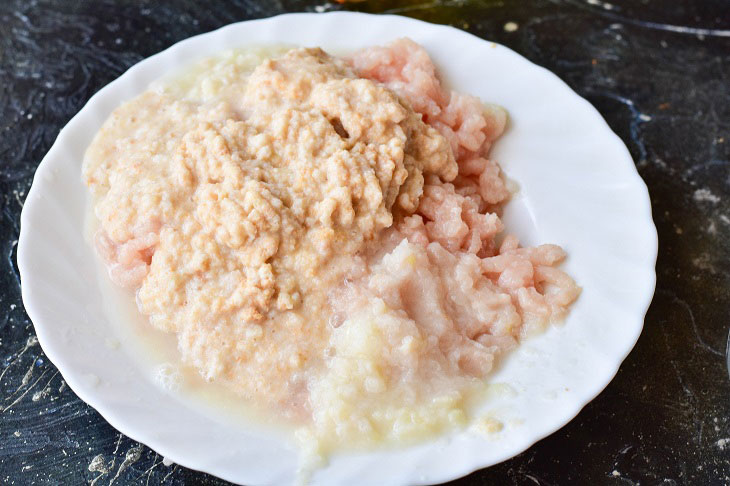 3. Add salt and ground pepper to the minced meat.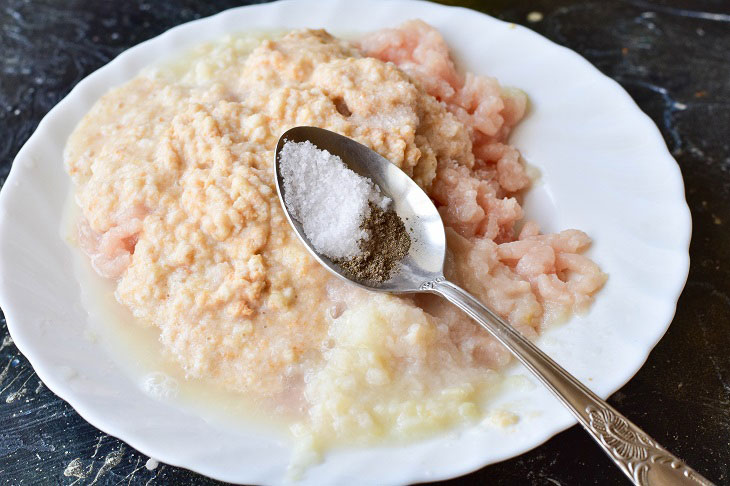 4. Mix the minced meat very well with your hands, as if beating it a little.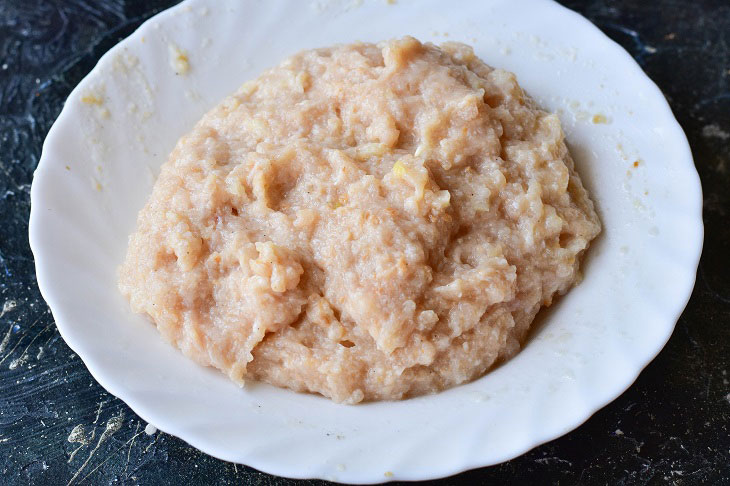 5. Now, with wet hands, make "School" cutlets, put them in a pan with heated vegetable oil.
The size of the cutlets can be any, just keep in mind that they will shrink slightly when frying.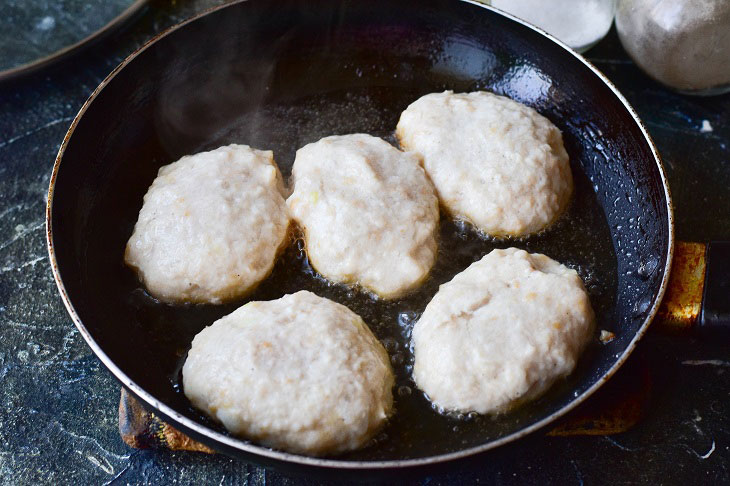 6. Fry them over moderate heat for 3-4 minutes on each side. After that, put them on a paper towel for literally a minute. This is necessary so that excess oil escapes from them.
7. Now boldly transfer them to a beautiful dish and serve.
These are the "School" cutlets turned out!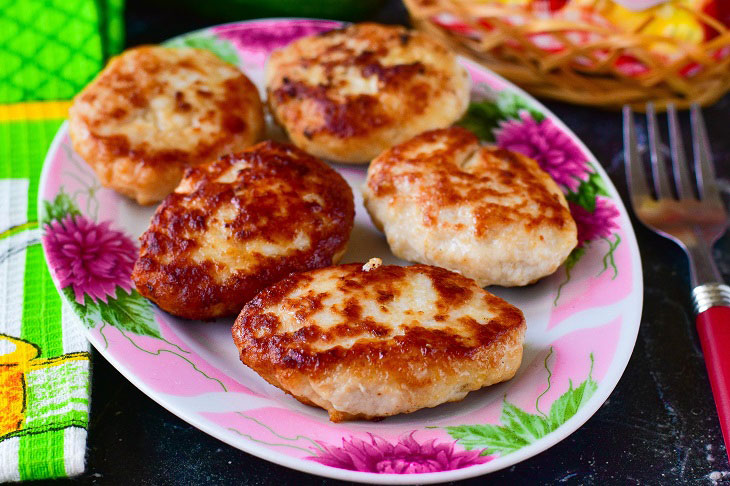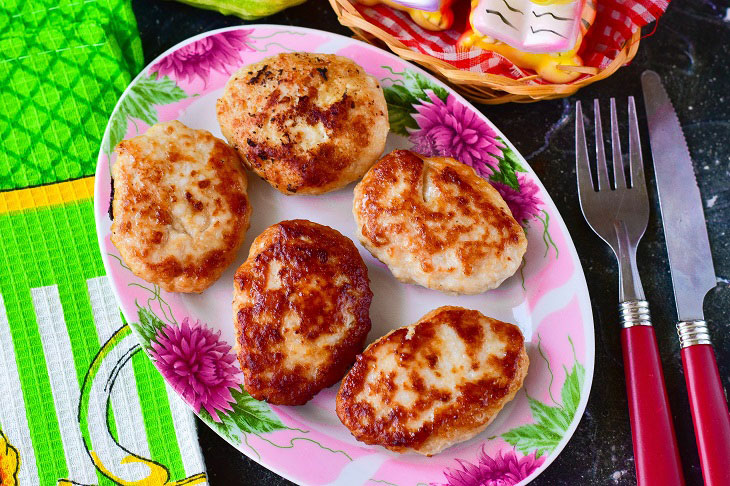 Enjoy your meal!