Cutlets "Swallow's Nest" are very tasty, juicy and festive in appearance. Therefore, they can be prepared not only for dinner, but also for the festive table. To prepare these cutlets, you can use chicken, beef, pork or pork and beef mince. In order for the cutlets to turn out juicy, you must definitely use a tomato and onion. It is thanks to these ingredients that the finished meat dish will turn out tender and very juicy.
You can serve cutlets with ketchup or any other sauce that goes well with meat dishes. Also, these cutlets go very well with mashed potatoes or peas. Porridges and any other cereals can also be served with such delicious cutlets.
Ingredients:
Minced meat – 350 g.
Tomato – 1 pc.
Hard cheese – 50 g.
Onion – 0.5 pcs.
Salt – to taste.
Ground black pepper – to taste.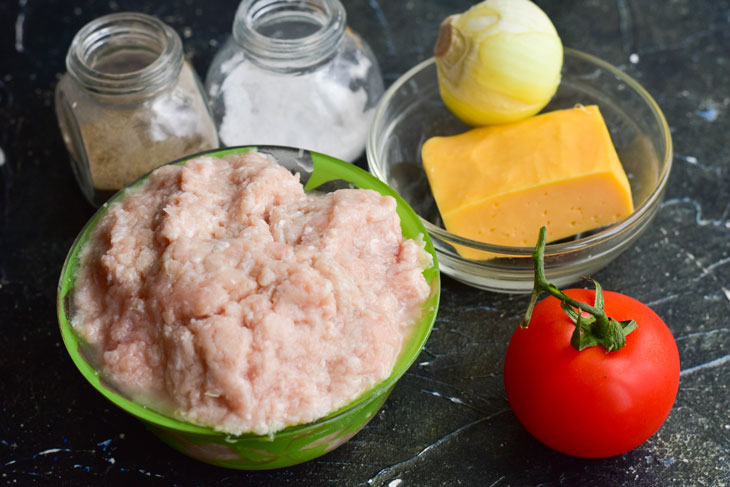 Cooking:
1. Wash the tomato, cut it into medium-thick plates. Peel the onion and cut into thinner half rings than the tomato.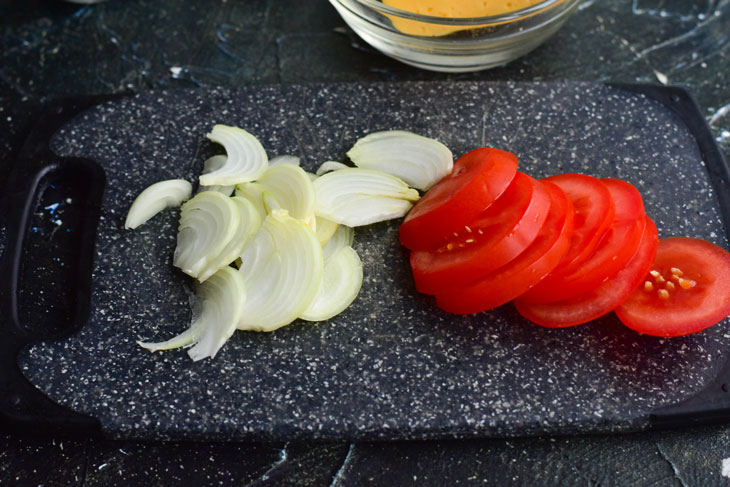 2. Transfer the minced meat to a larger bowl.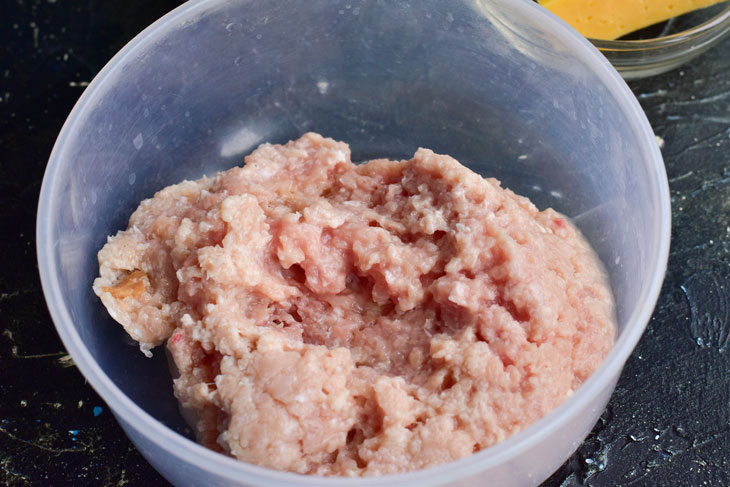 3. Add salt and ground black pepper to it. Mix everything very well.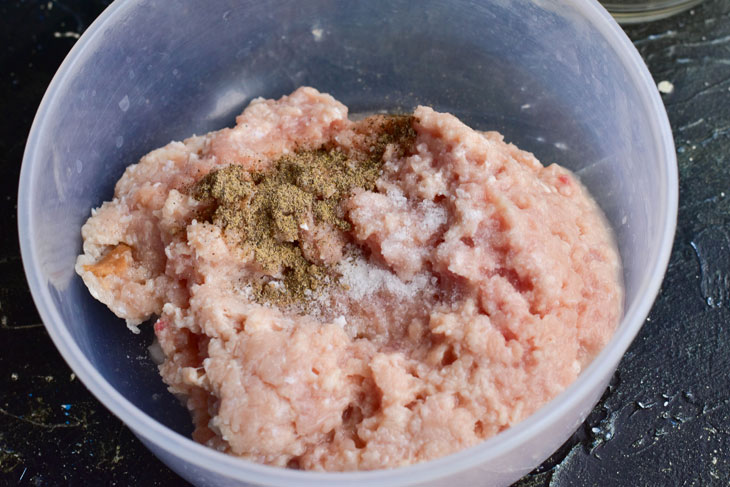 4. Now form cutlets of the same size from minced meat, put them on a baking sheet, which must be greased with vegetable oil. Press down on each patty with your hand.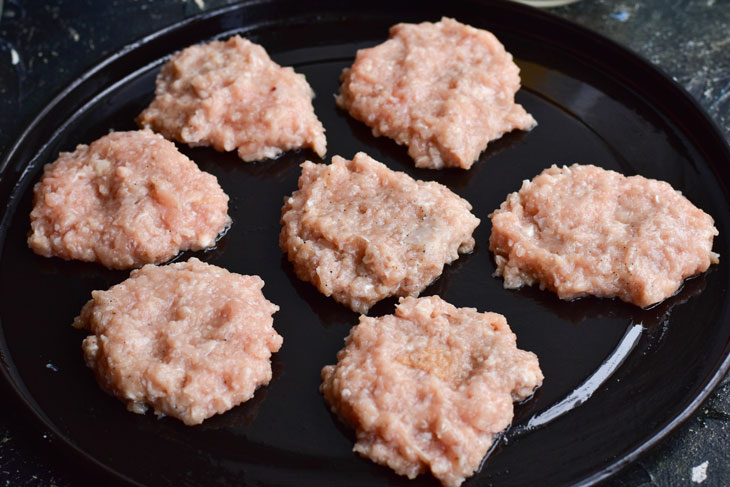 5. Put chopped onion on top of each of them.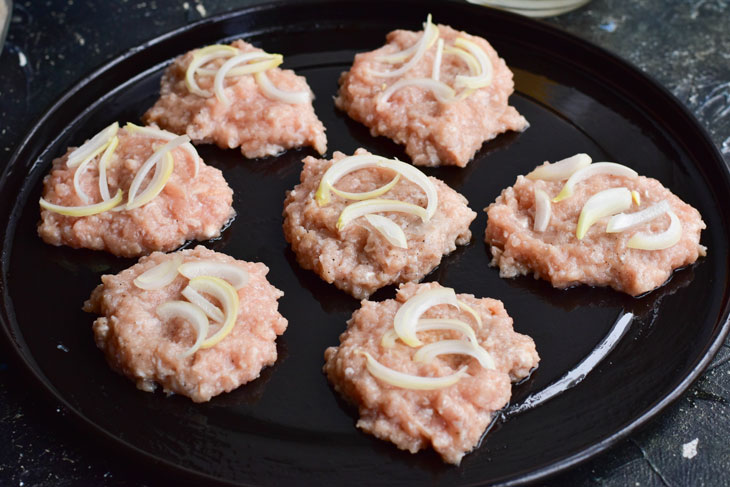 6. Now lay out a tomato plate. You can salt it on top.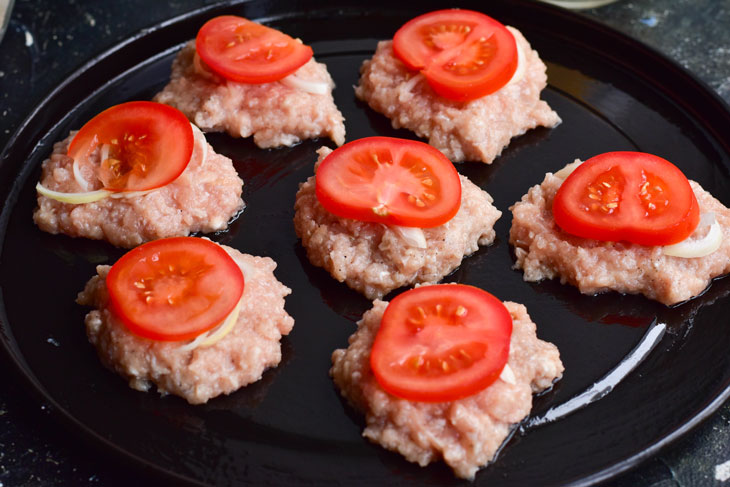 7. Grate hard cheese on a coarse grater.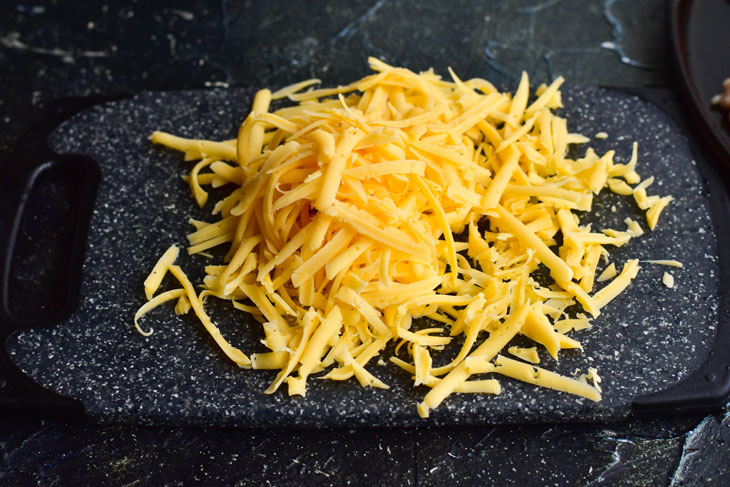 8. Put it on each meatball.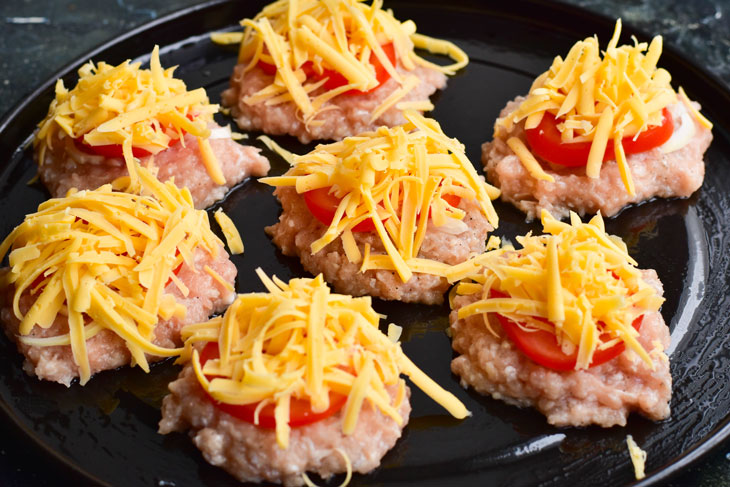 9. Send the baking sheet to the oven preheated to 190 degrees for 25 minutes.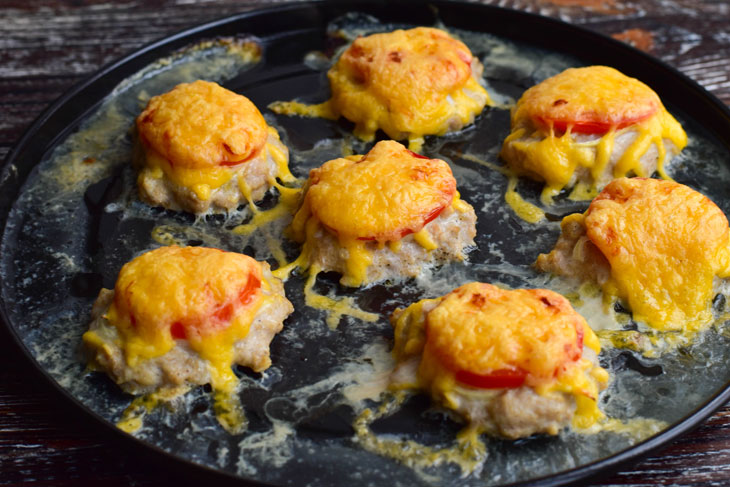 10. Transfer the finished Swallow's Nest cutlets to a beautiful dish and serve them to the table.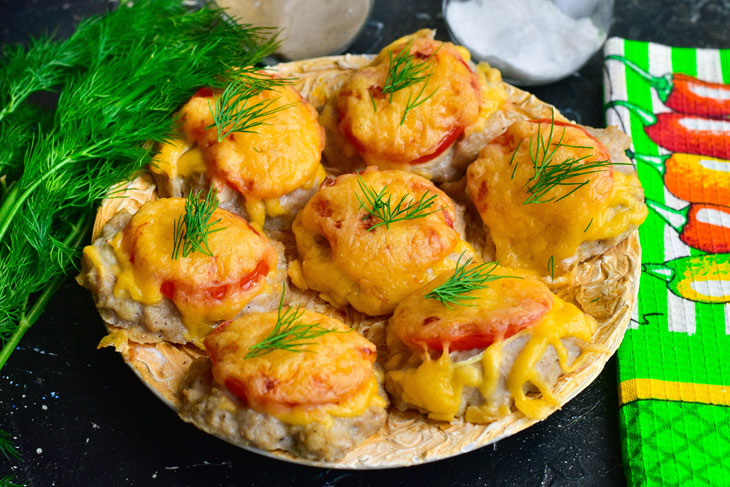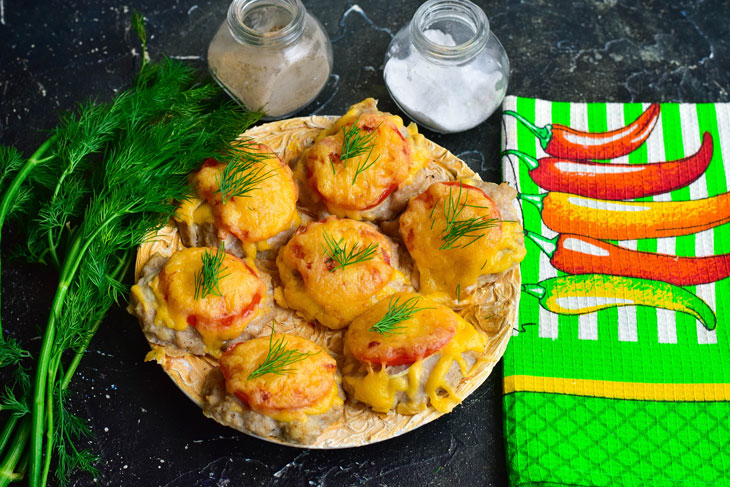 Enjoy your meal!