Mackerel in sunflower oil is prepared quite simply, since the fish itself is fatty and tasty, we will consider all the moments of preparation in the recipe.
To prepare such fish, you need to use the desired set of spices – you can buy it ready-made, or you can form it yourself. Most often, ground coriander is used, a mixture of ground peppers (black, red, white, allspice). You can also add universal ground fenugreek.
Ingredients:
Mackerel – 1 pc. (400 g).
Bay leaf – 2-3 pcs.
Water – 350 ml.
Vegetable oil – 130 ml.
Black peppercorns – ½ tsp
Ground coriander – ½ tsp
Cloves – 3-4 umbrellas.
Salt – 1.5 tsp.
How to cook:
1. Frozen fish should be allowed to thaw at room temperature.
It is advisable to buy mackerel with a minimum layer of ice on the surface, so that you can assess its condition – if there are any damages.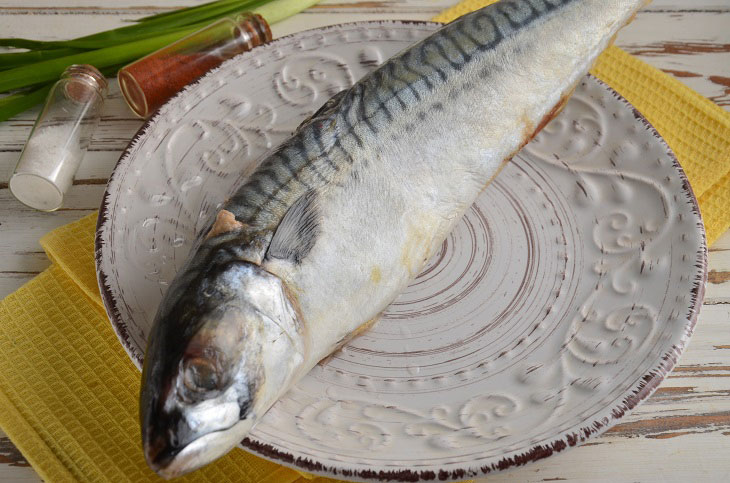 2. Next, the fish needs to be gutted, the lower fins removed, and the head cut off. After that, the carcass must be washed inside and out.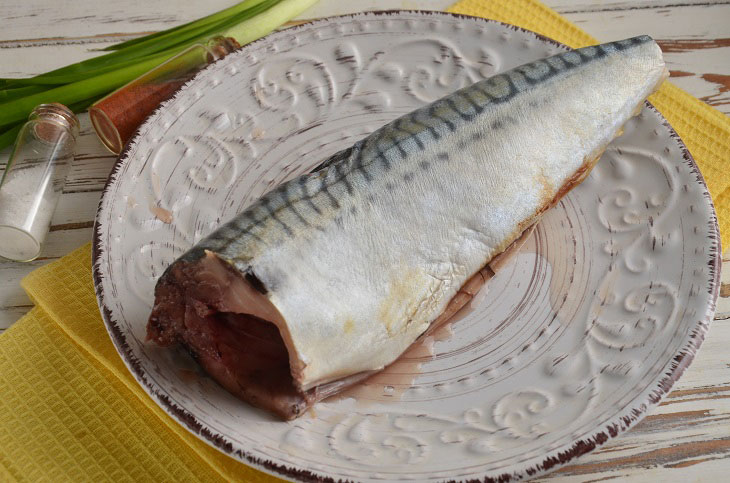 3. Mackerel should be cut into pieces, 2-3 cm thick. To make the pieces look neat, you need to use a sharp knife with a thin blade.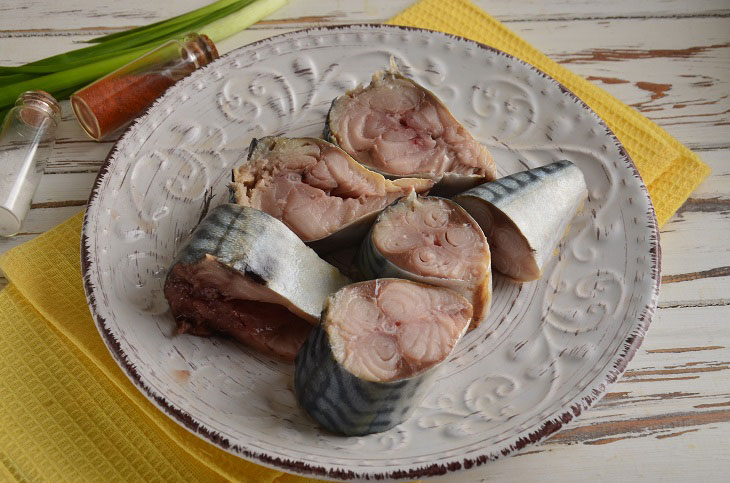 4. To give the fish a characteristic flavor, spices are needed – bay leaves, black or allspice peas (it can be crushed), and cloves are suitable.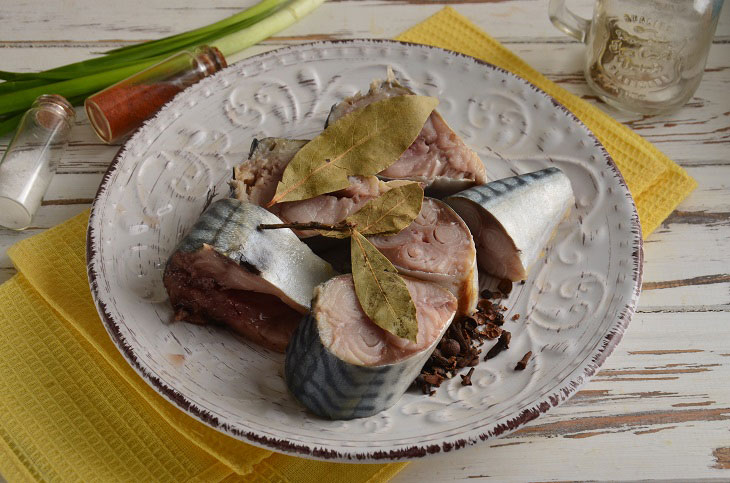 5. The brine is prepared very simply – you need to combine water with vegetable oil. It is better to take refined oil, as it does not have a bright characteristic taste and smell. However, if you like the same taste, you can take an unrefined product.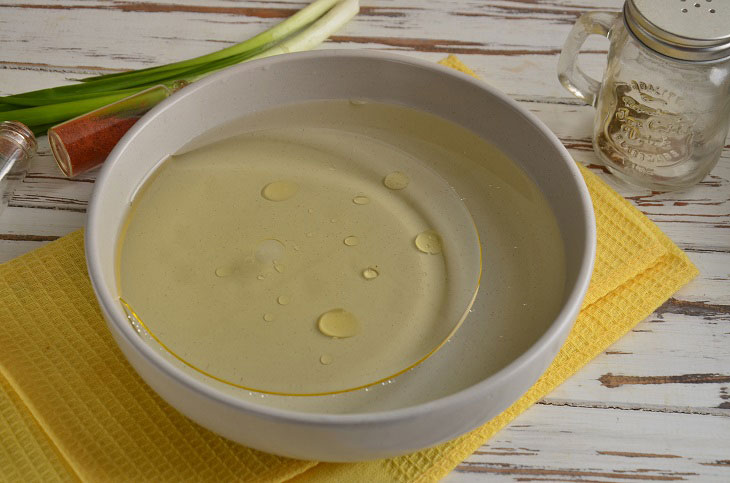 6. Now add table salt to the water with oil. If desired, you can first put half the salt, and during the cooking process, if desired, add more.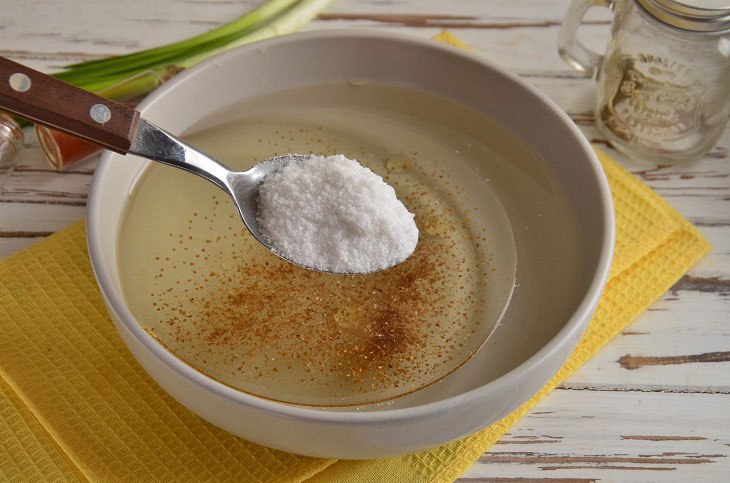 7. In a small saucepan you need to send mackerel with spices, pour water with vegetable oil and put on fire.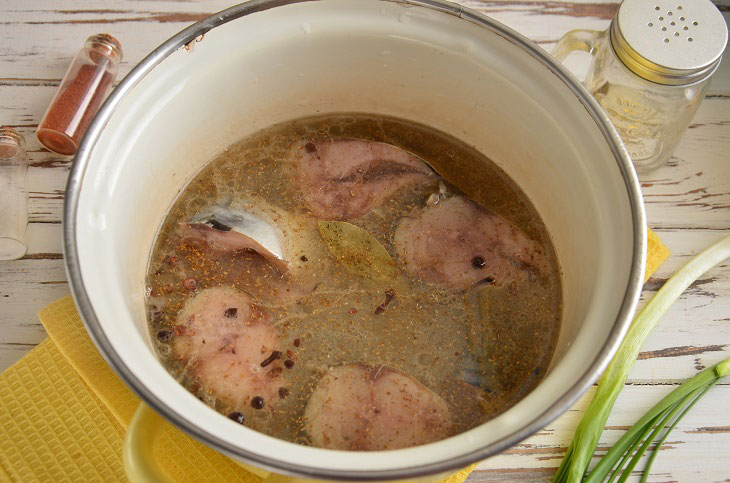 8. After boiling, you need to boil the fish on a very quiet fire for an hour, and then let it brew for another 5-6 hours.
The result is a very tender canned fish. It can be added to salads or added to side dishes. It is especially tasty in tandem with potatoes.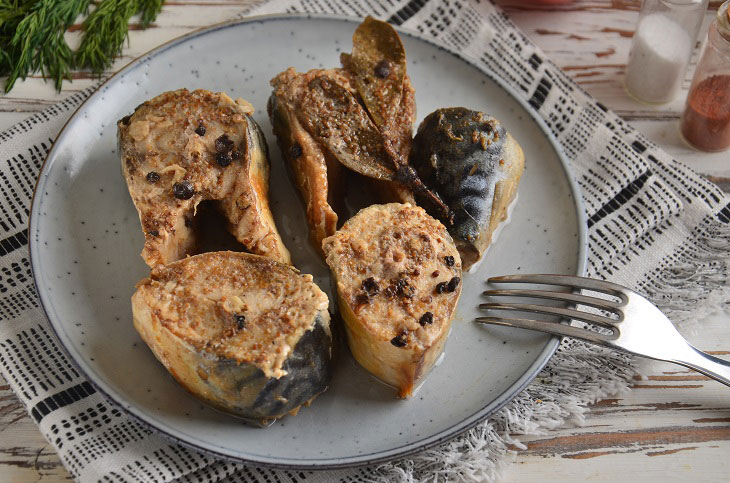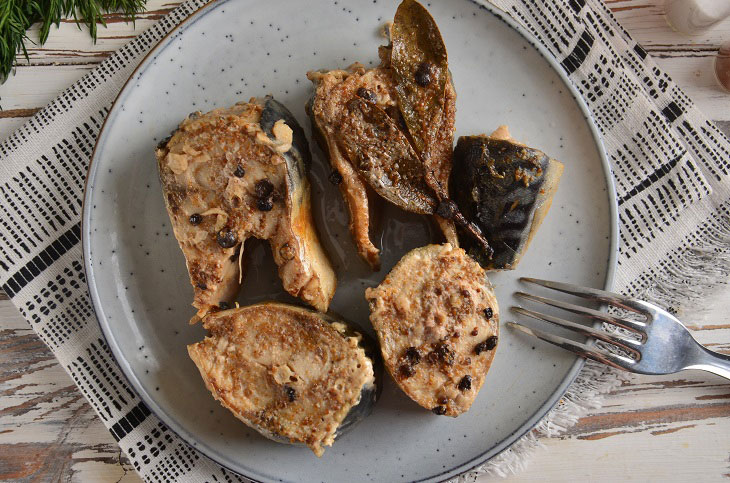 Bon appetit!