Pancakes are considered one of our favorite dishes. They are made from sour cream dough, the basis of which is flour, kefir, eggs. You can add yeast and soda to the dough for pancakes, then the products will turn out to be more magnificent. Apples, raisins, cheese, sausage and so on are used as fillers. Well, we want to bring to your attention tender pancakes with cabbage without soda.
Ingredients:
For test:
White cabbage – 100 g.
Wheat flour – 160 g.
Kefir 2.5 – 3.2% fat – 500 ml.
Egg – 2 pcs.
Refined sunflower oil – 1 tbsp. l.
Sugar – 1 tsp
Salt – to taste.
For frying:
Refined sunflower oil – to taste.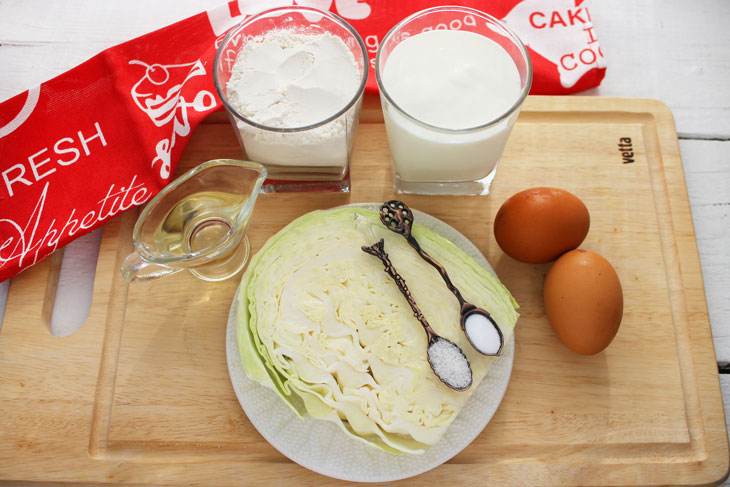 Cooking time: 40 minutes. Servings Per Container: 4.
Cooking:
1. Beat eggs into a bowl.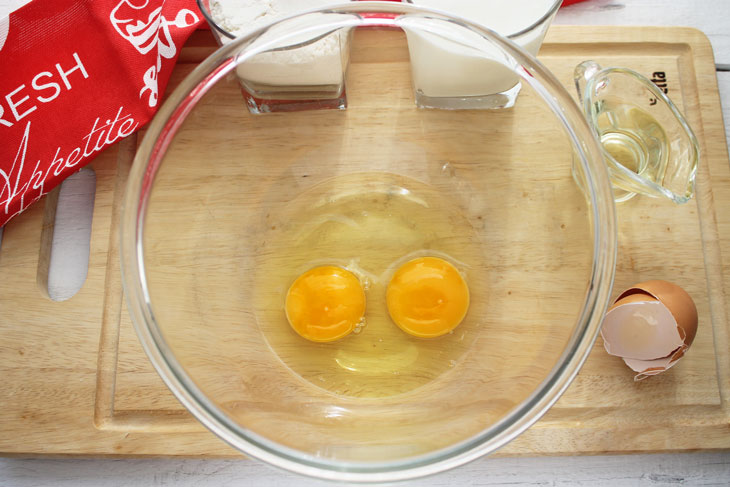 2. Add sugar and salt.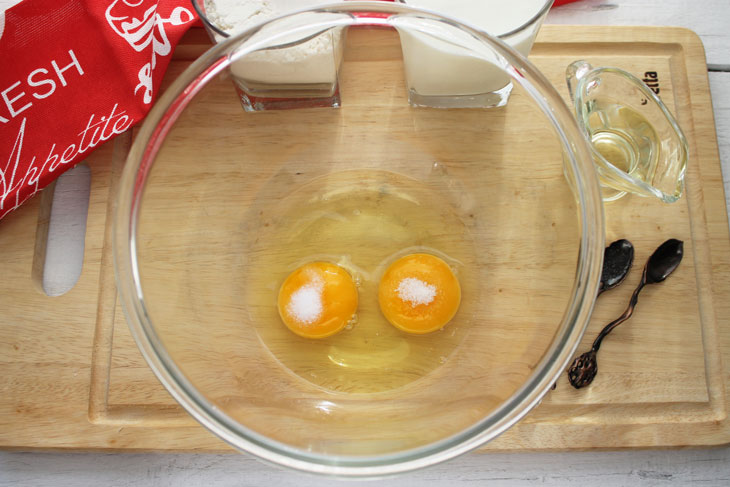 3. Beat with a mixer.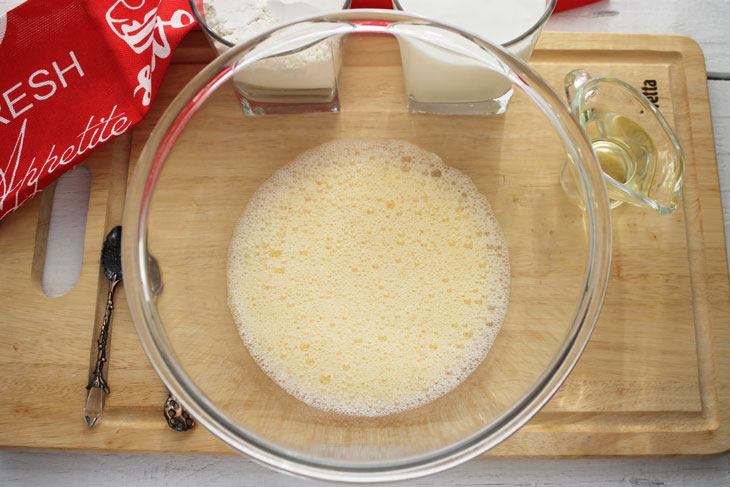 4. Pour kefir into a bowl.
To prepare fritters, use kefir at room temperature, in other words, not cold.
Stir.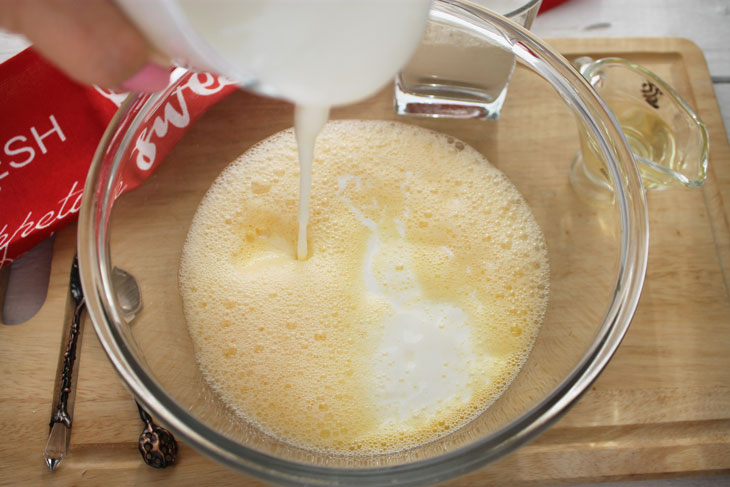 5. Pour in the flour. Beat with a mixer into a homogeneous mass.
Check that there are no flour lumps.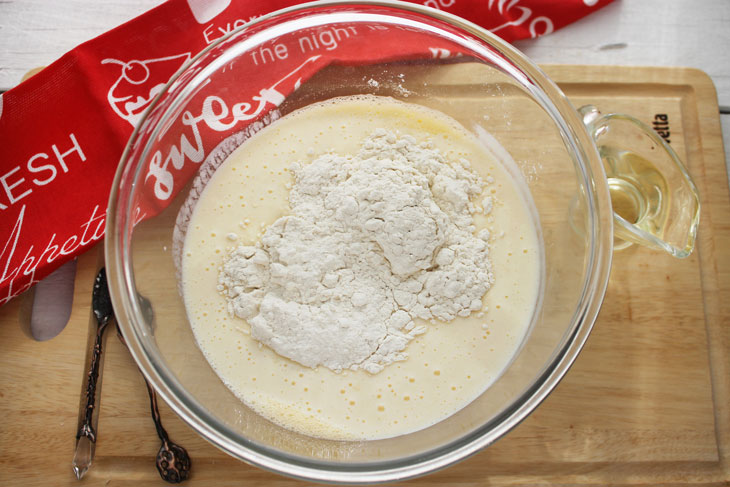 6. Pour in 1 tbsp. l. sunflower oil.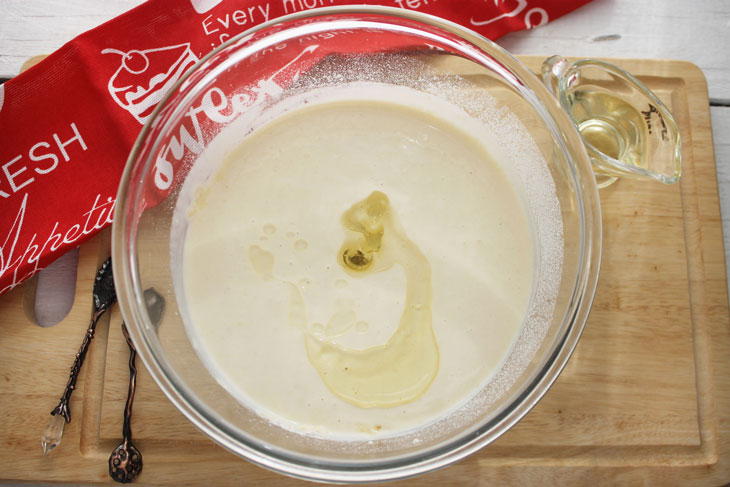 7. Finely chop the cabbage (the smaller the straw, the better) and put in a bowl. Knead the dough.
The dough should be light, lush sour cream consistency.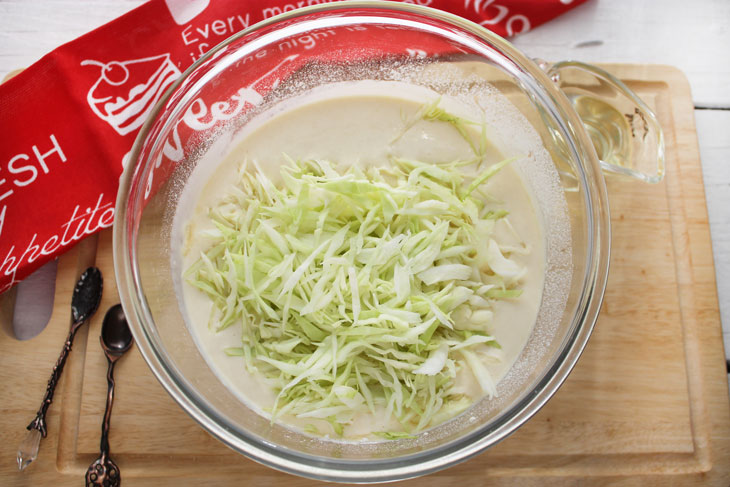 8. Let the dough rest at room temperature for 20 minutes.
Heat the pan well, pour in a little sunflower oil.
Use a cast-iron or heavy-duty skillet to fry pancakes.
Spread the dough with a large spoon. Fry the pancakes on both sides until golden brown over medium heat.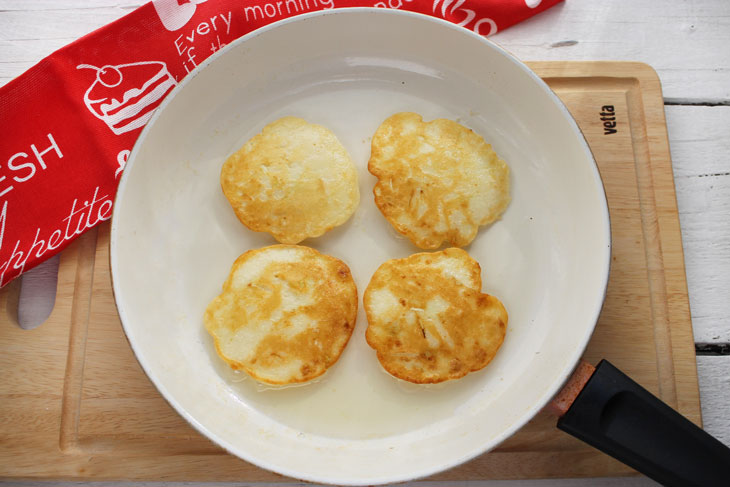 Fritters are ready.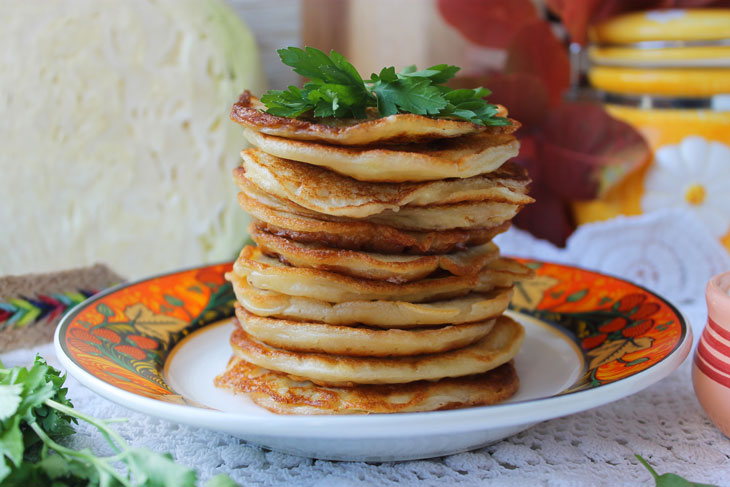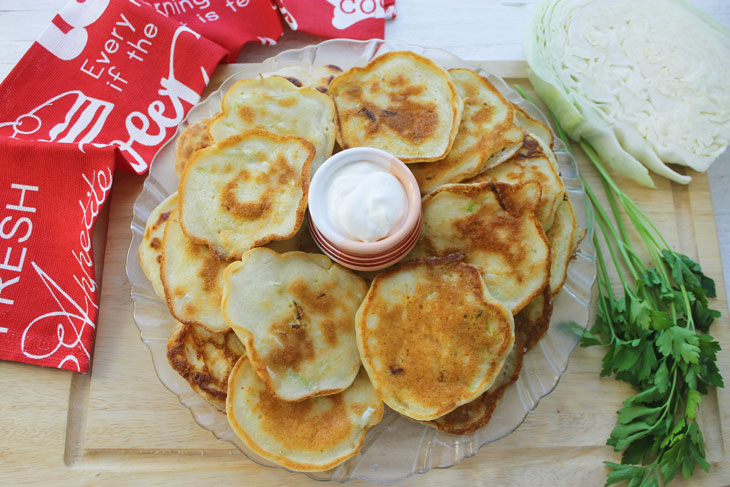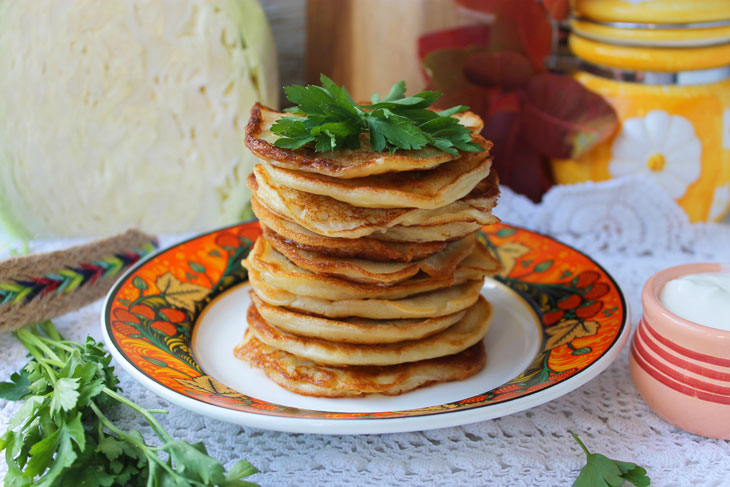 Enjoy your meal!