Who doesn't love delicious and fluffy pancakes? Most likely, there are practically no such people. Many people like to add a little grated apples to the dough, then the taste becomes more interesting. How about flourless apple pancakes? This is an incredibly tasty dessert that will do a great job as a hearty breakfast. All children will be delighted with such a dish, and those who are not very fond of, for example, baked apples, will gobble up such yummy on both cheeks.
To prepare apple fritters, you do not need to know any secrets, because cooking them is even easier than ordinary ones using flour. Apples can be chosen from absolutely any variety.
Ingredients:
Apples – 4-5 pcs.
Semolina – ½ tbsp.
Eggs – 2-3 pcs.
Soda – 0.5 tsp
Salt – 0.5 tsp.
Sugar – ½ tbsp.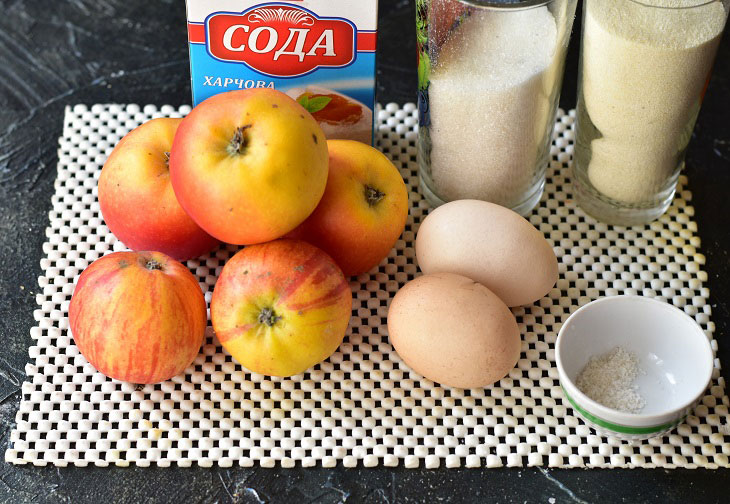 How to cook:
1. Apples must be peeled and grated, both large and small. Place in a large mixing bowl.
If there are small dark spots on the apple, perhaps rot or a blow, then you can just cut this place well.
2. Add eggs to apples and mix.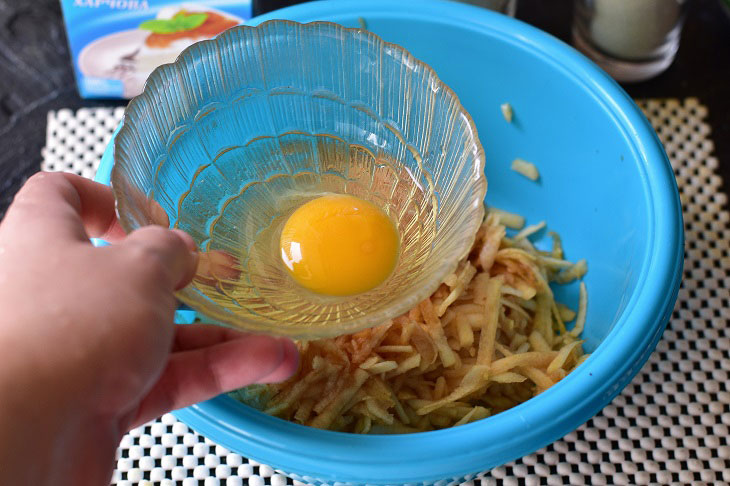 3. Next you need to add salt.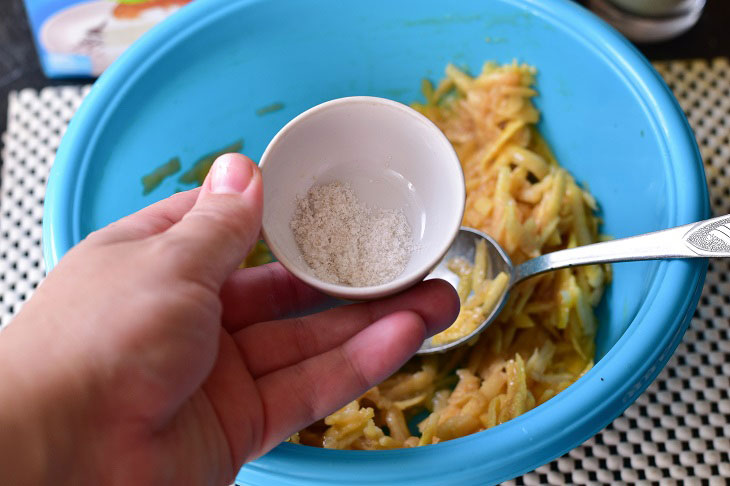 4. Add soda.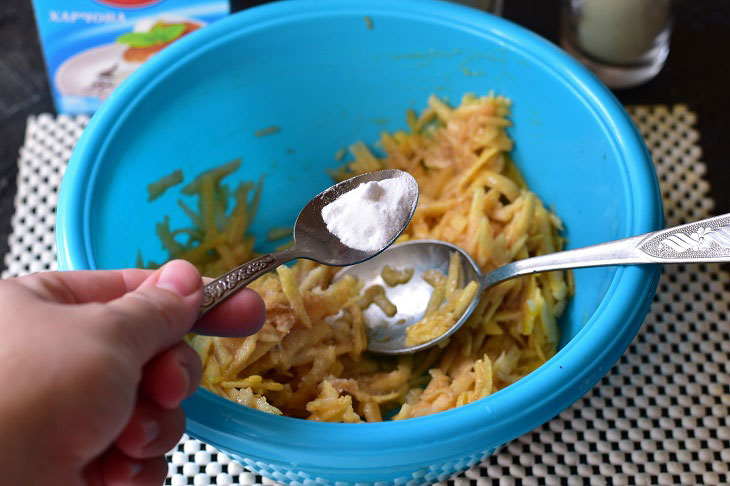 5. Add sugar.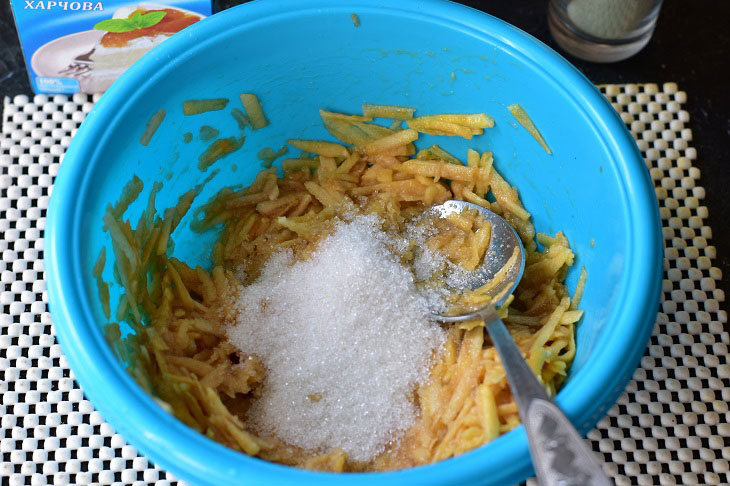 6. Next, add semolina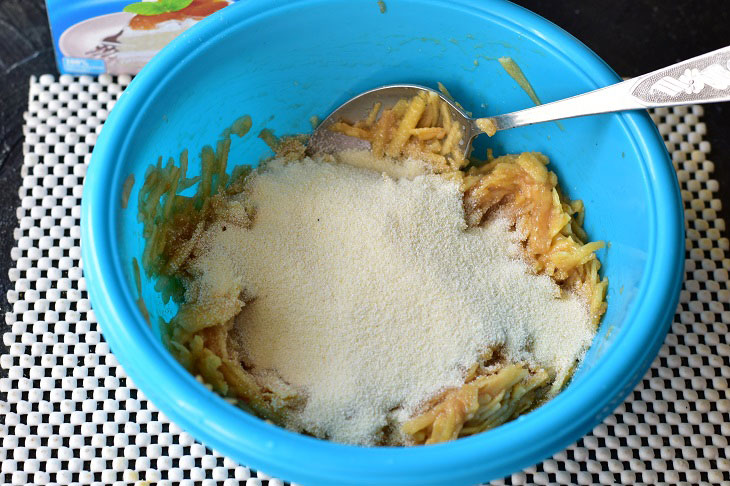 7. After that, mix very well and leave to brew for about twenty to thirty minutes so that the semolina swells during this time.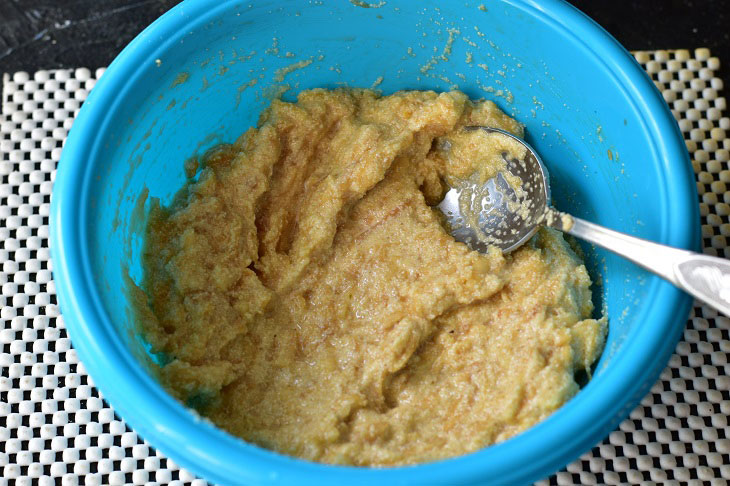 8. In a heated frying pan, pancakes must be fried over low heat until fully cooked. You can spread them simply with an ordinary tablespoon, of course, they may not be the perfect shape, but this will not be very important, since they compensate for the shape with their taste.
In order for them to be completely fried, you can fry on one side and, turning over to the other side, cover with a lid for a few minutes. Thus, the middle will be baked, and the crust will be golden and crispy.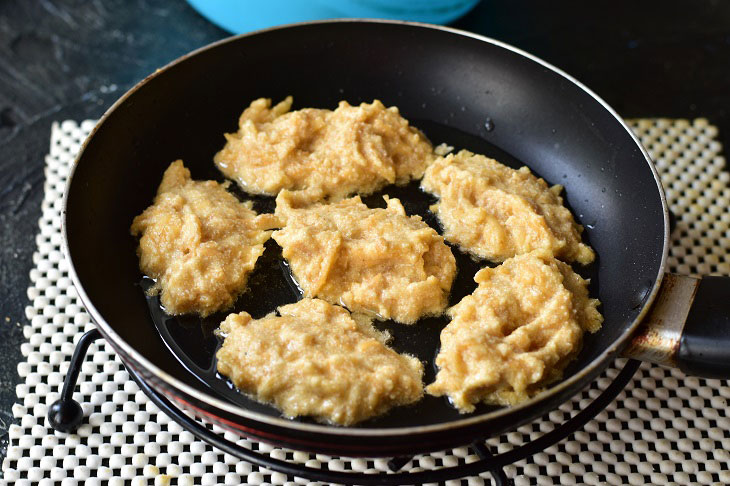 Apple pancakes can be served with sour cream, your favorite jam or jam. Hot delicious tea will be an excellent addition, so you can safely invite guests for tea drinking.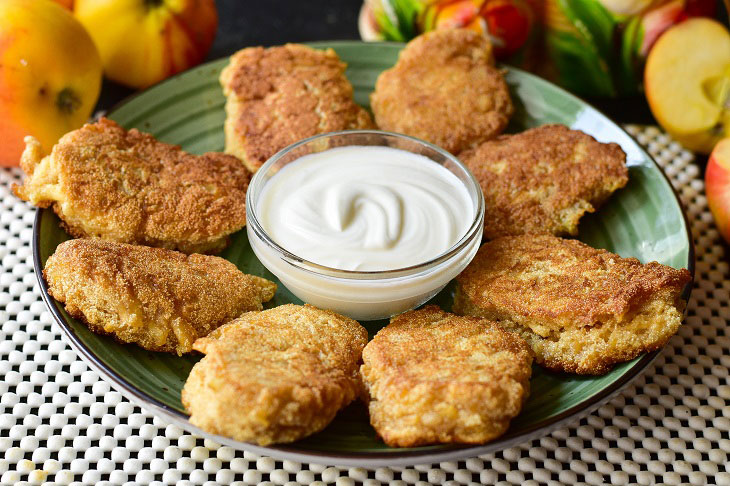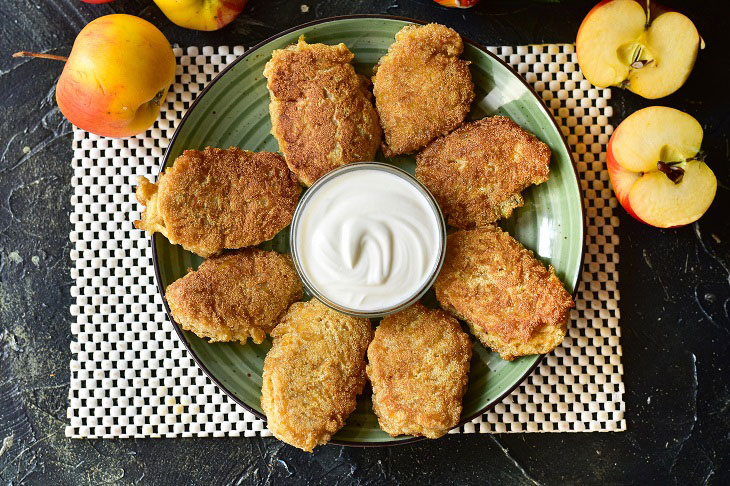 Enjoy your meal!