Chicken pie with mushrooms and cheese is a good addition to any side dish. It can be served with any porridge, vermicelli, potatoes. During the baking process, gravy is obtained, so the side dish will not be dry.
Ingredients:
The basis:
Chicken fillet – 1 kg.
Chicken egg – 1-2 pcs.
Zucchini – 150 g.
Salt – 2 tsp
Spices for chicken – 2 tsp.
Fresh dill – 3-4 sprigs.
Filling:
Mushrooms (champignons) – 5-6 pcs.
Onion – 1 pc.
Sunflower oil – 30 ml.
Salt, spices – to taste.
Hard cheese – 100 g.
Sauce and Decoration:
Sour cream 15% – 100 ml.
Water – 2-3 tbsp.
Dill – 2-3 sprigs.
Mozzarella – 150 g.
How to cook:
1. Wash the chicken fillet, cut into medium-sized pieces and place in a chopper.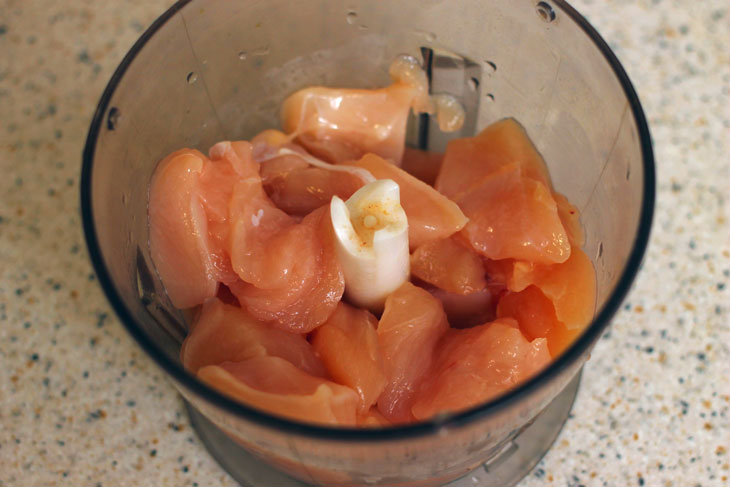 2. Add a chicken egg to the fillet and turn on the chopper until the mass becomes homogeneous, similar to minced meat.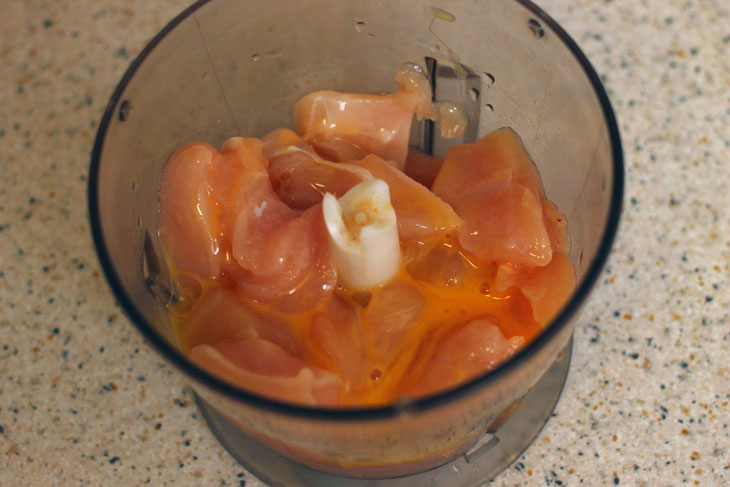 3. Wash the zucchini, cut into slices and also chop until smooth.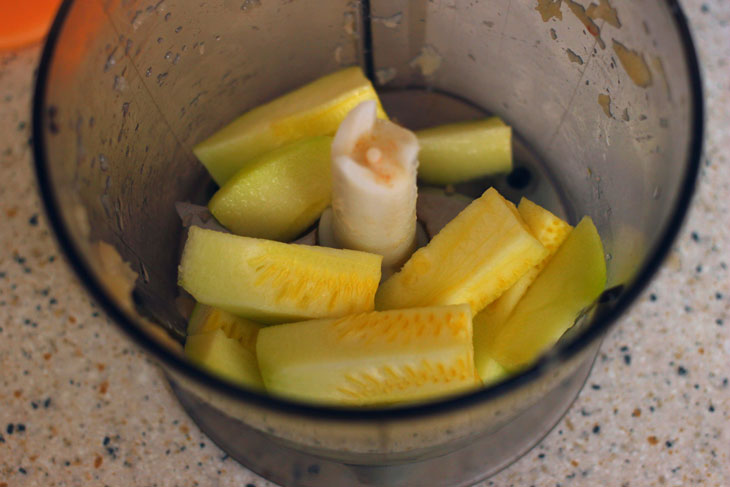 4. Put the mince in a bowl.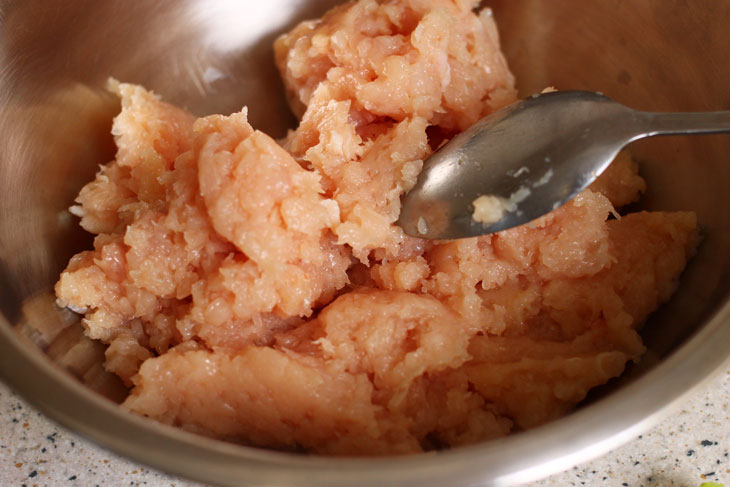 5. Add chopped zucchini, salt and spices to taste.
6. Dill wash and chop, add to minced meat. Mix well. And the base for the chicken pie will be ready.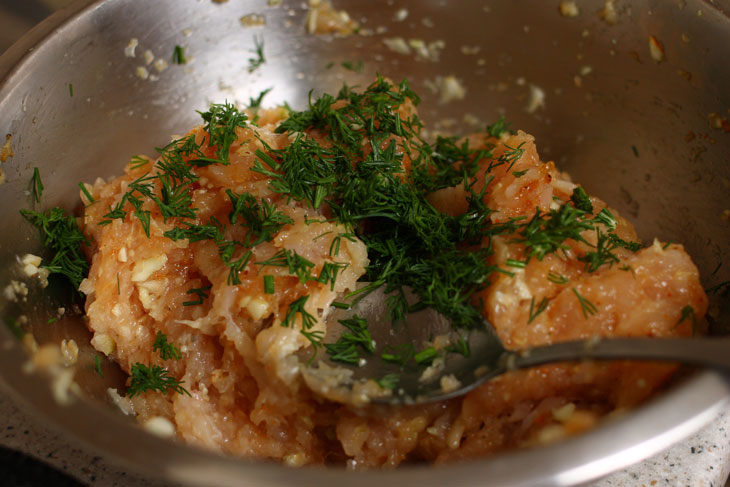 7. Now let's start preparing the filling. To do this, wash the onion, cut into cubes and put in a frying pan. Pour oil into it in advance and heat it up. Fry onion until browned.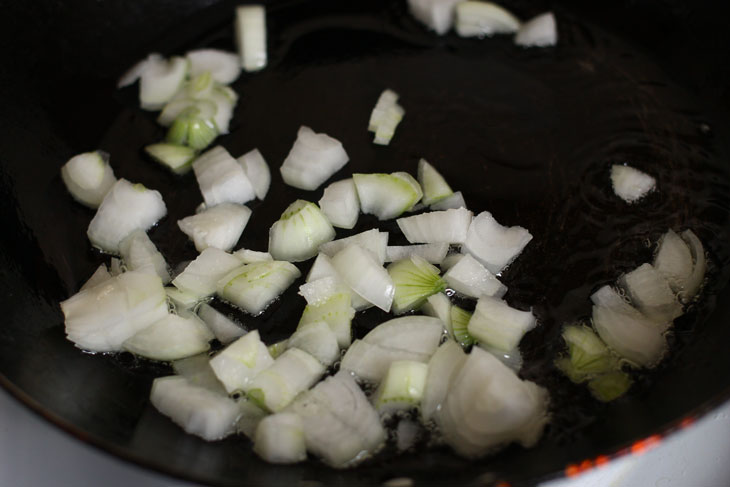 8. Then add chopped mushrooms to the pan. Salt, add spices as desired and fry the filling for about 5-7 minutes.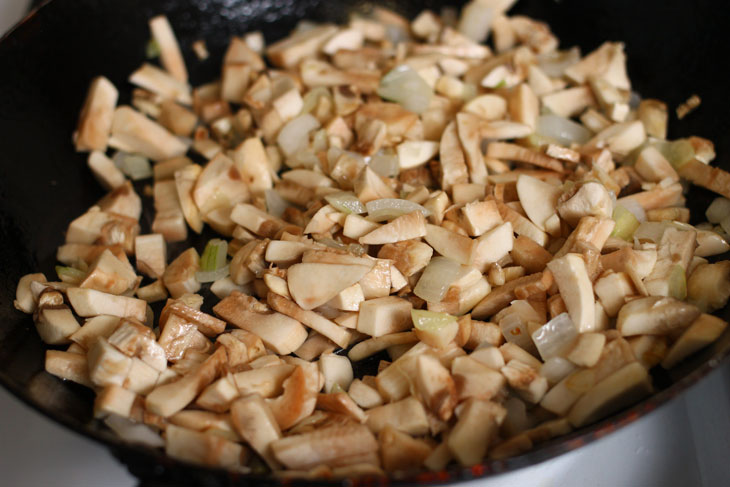 9. Prepare the form. Pour water and sour cream into it. Add salt and spices to taste, put chopped dill. Stir the sauce to dissolve the sour cream.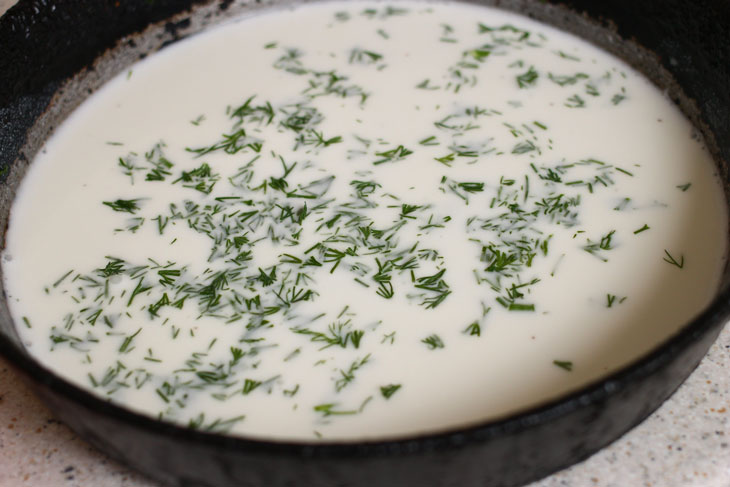 10. Lay cling film on the table. Put chicken mince on it.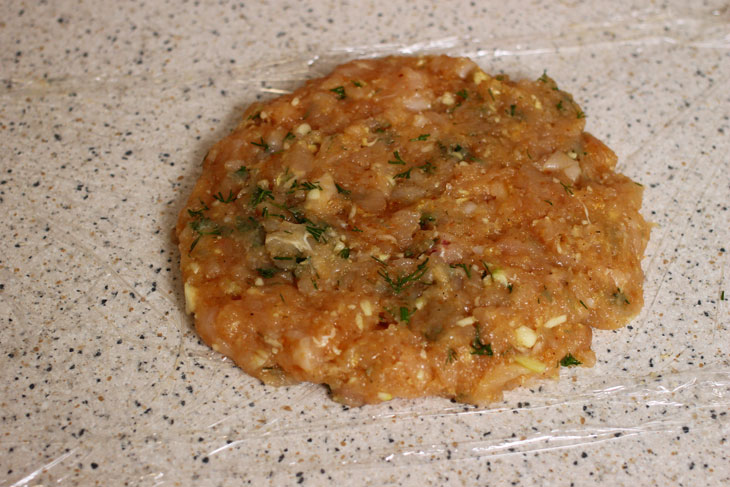 11. Place chopped hard cheese on top.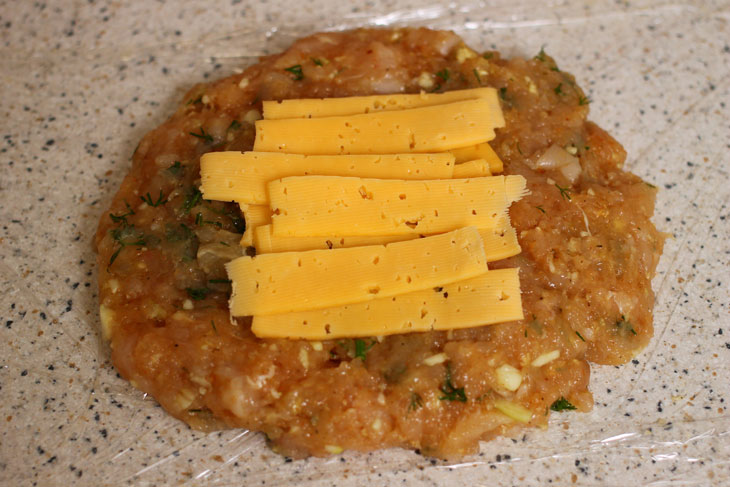 12. Cool the mushroom filling and place on top of the cheese.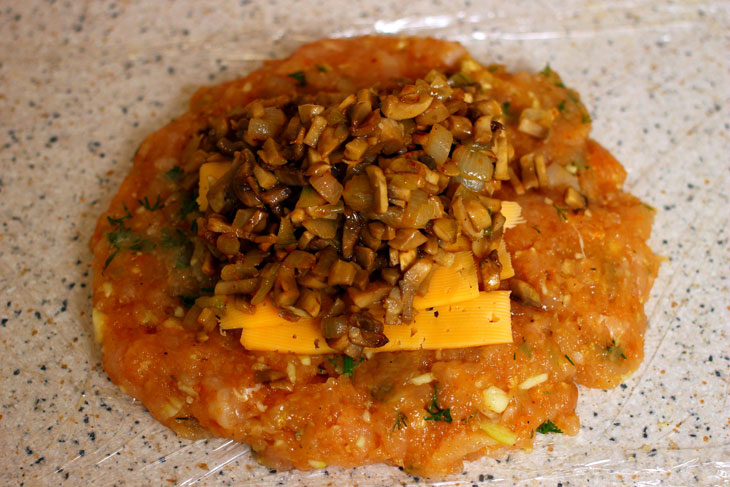 13. Add some fresh dill.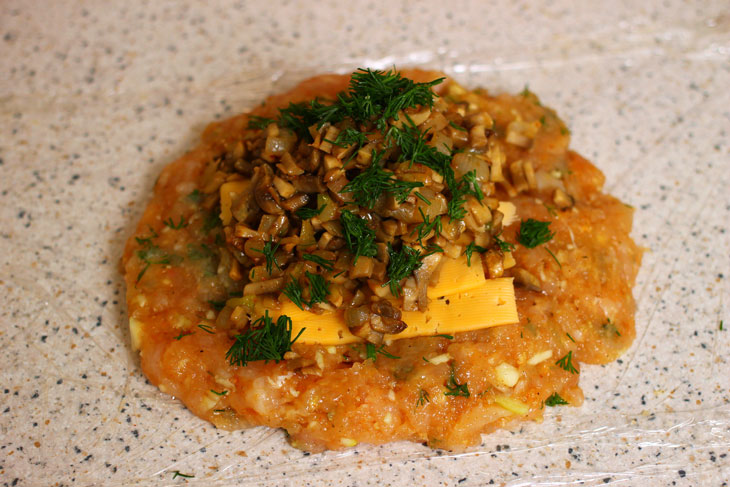 14. Put more stuffing on top to completely cover the filling. She must stay inside the ball. Put the workpiece in the form.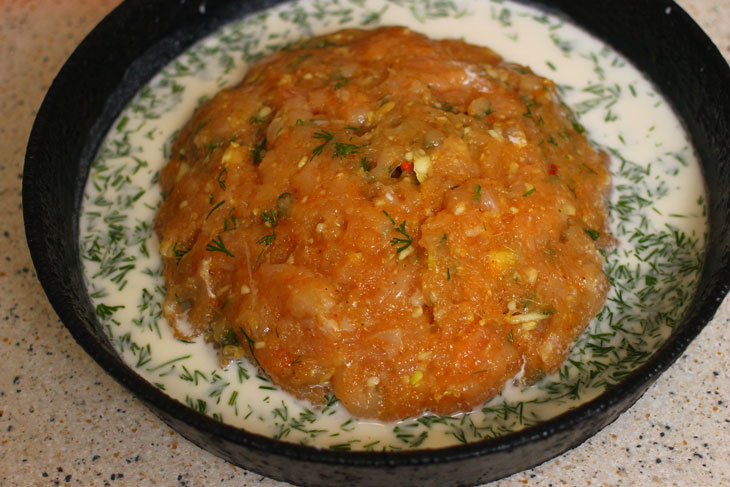 15. Lay mozzarella on top around the entire perimeter of the pie.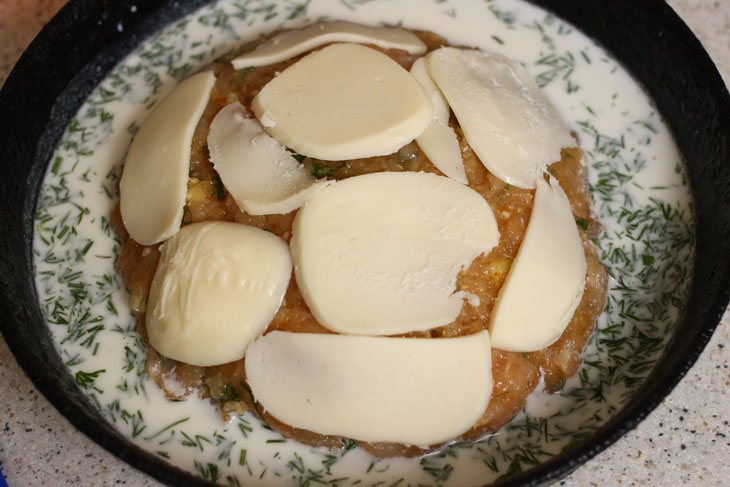 16. Put the chicken pie in the oven and bake at 180 degrees for about an hour.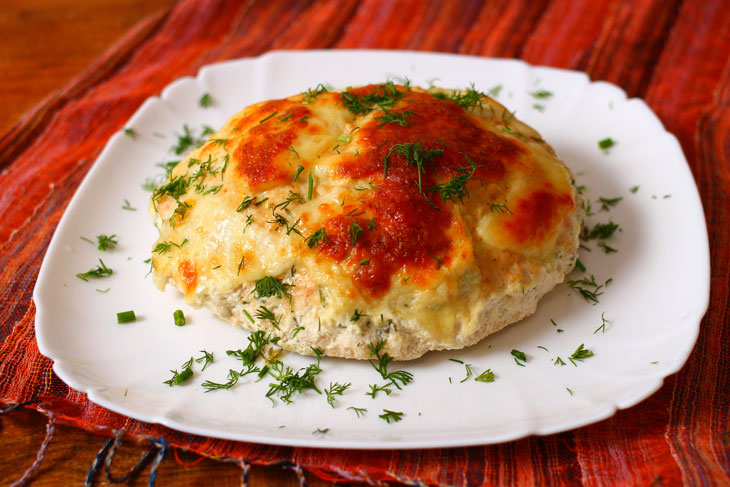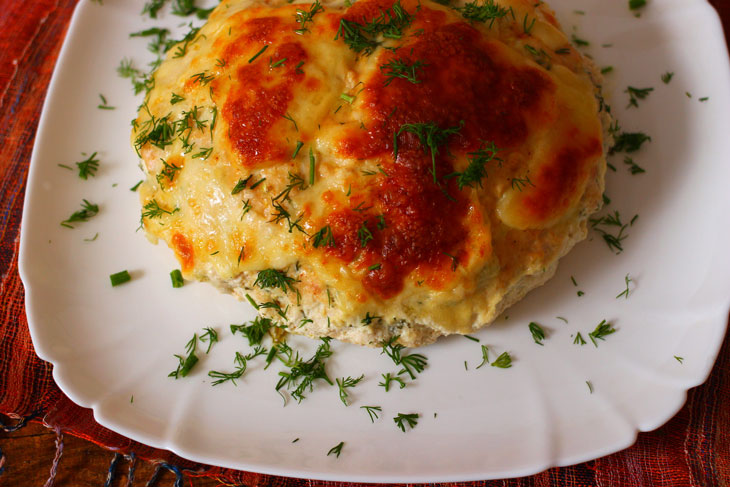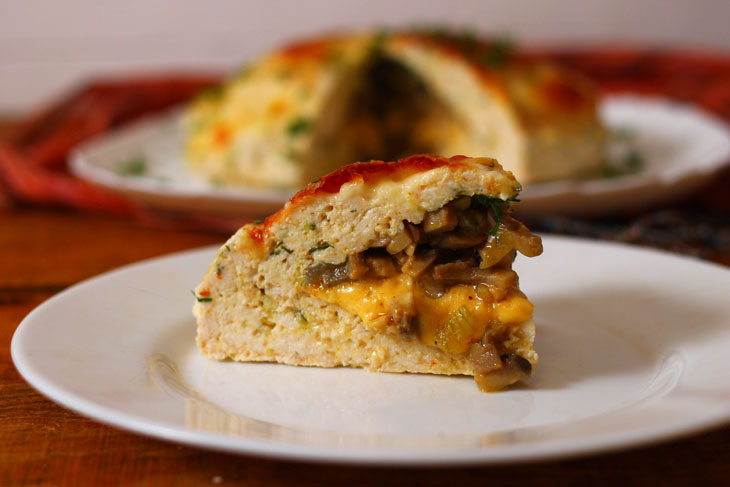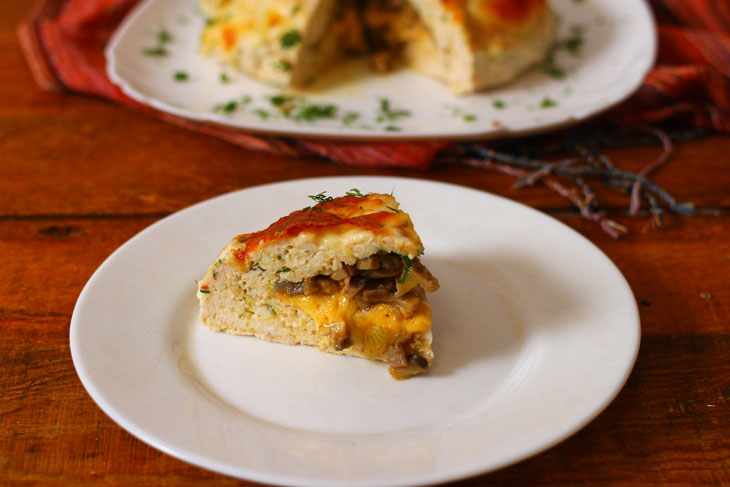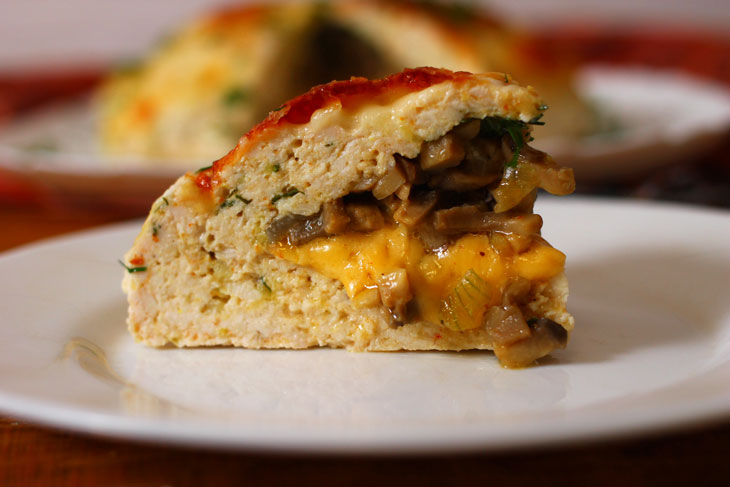 Bon appetit!