We offer homemade potato bread. The composition of the bread contains potatoes and fried onions, which makes its taste and aroma very pleasant and appetizing.
Ingredients:
Boiled potatoes (medium size) – 2-3 pcs.
Serum – 100 ml.
Potato broth – 100 ml.
Onion (small) – 2 pcs.
Fresh yeast – 25 g.
Sugar – 2 tsp
Sea salt – 2 tsp.
Wheat flour – 600-650 g.
Tomato paste – 2 tbsp. l.
Vegetable oil – 50 ml.
Black or white sesame seeds – for decoration.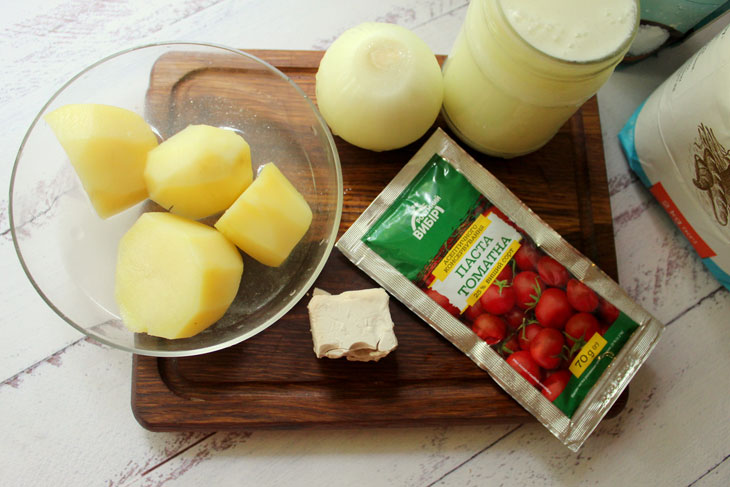 How to cook:
1. Boil pre-peeled potatoes for bread in salted water.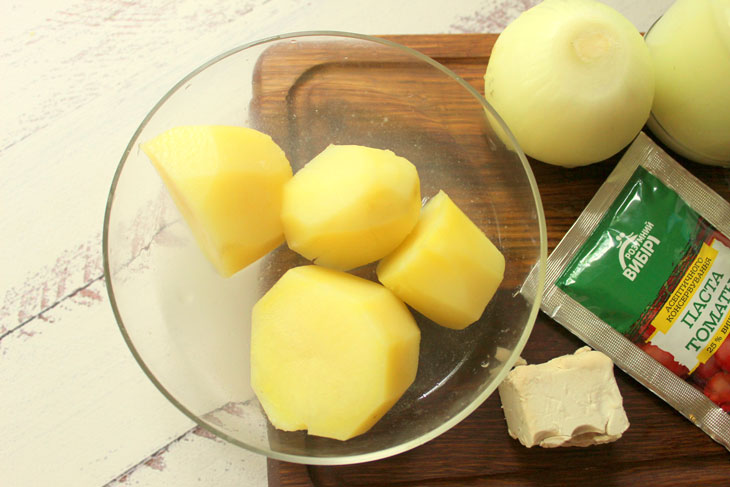 2. In a deep bowl, mash potatoes in a puree, add warm broth and whey.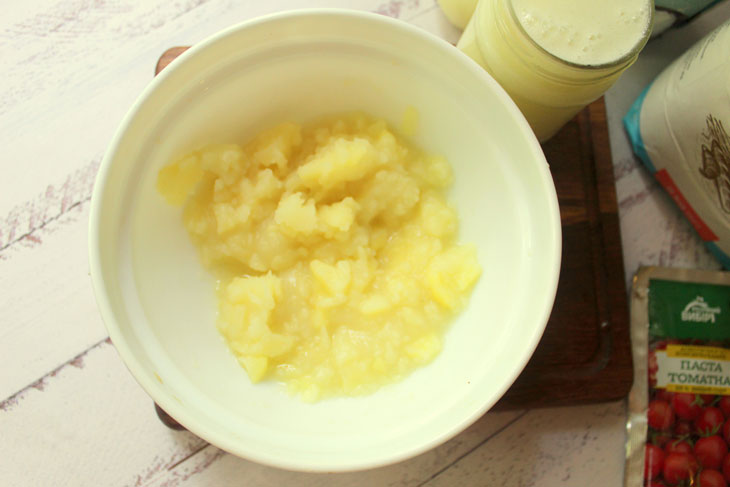 3. Add a handful of sugar to the potato mass. Crumble fresh yeast and add also to the bowl, mix everything.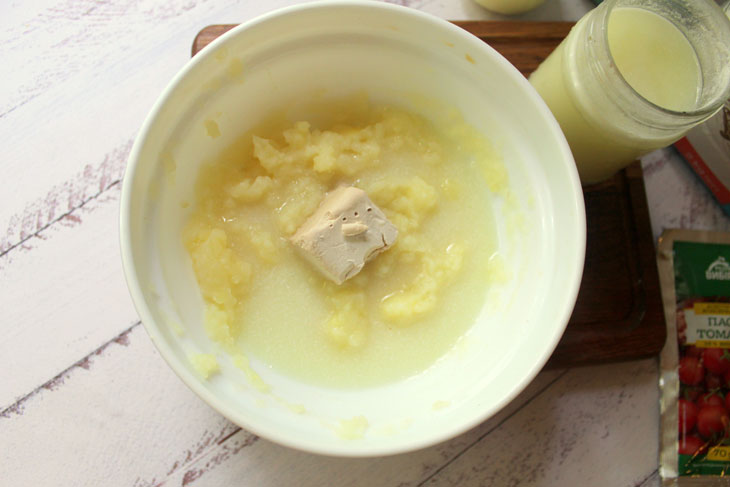 4. Add to the potato mass 3-4 tablespoons of flour from the total. Cover the resulting dough with a towel and leave for 15-20 minutes to activate the yeast.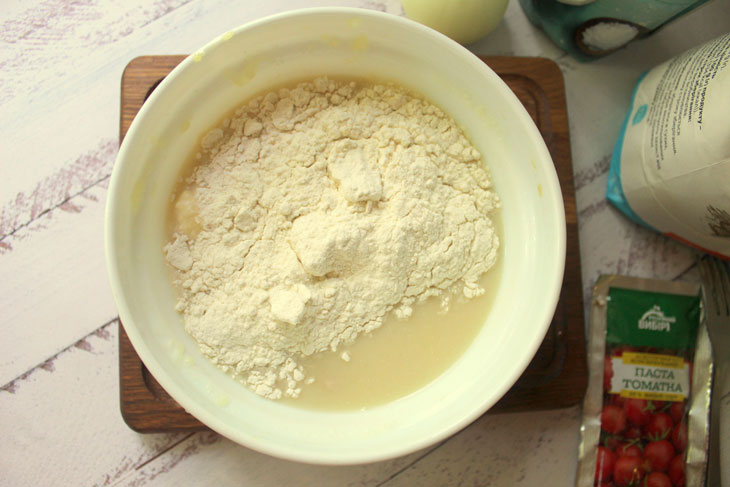 5. The dough has risen well and is bubbling, now it's time to start kneading dough for bread.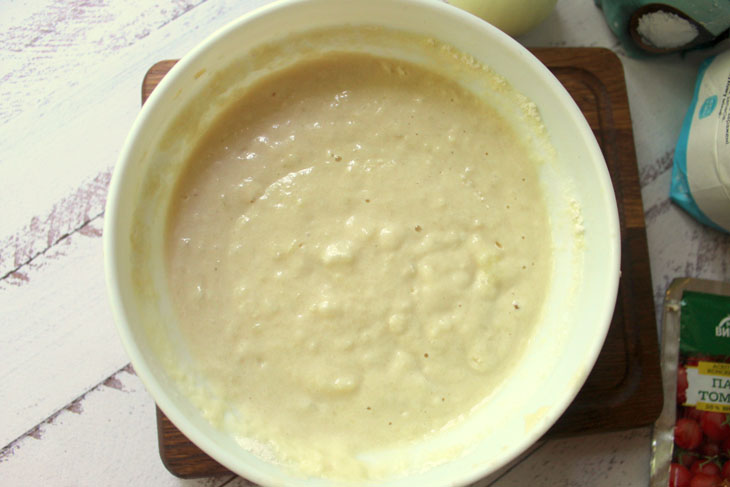 6. Pour the sifted flour into another large and deep bowl, make a well and pour the dough into it. Add sea salt.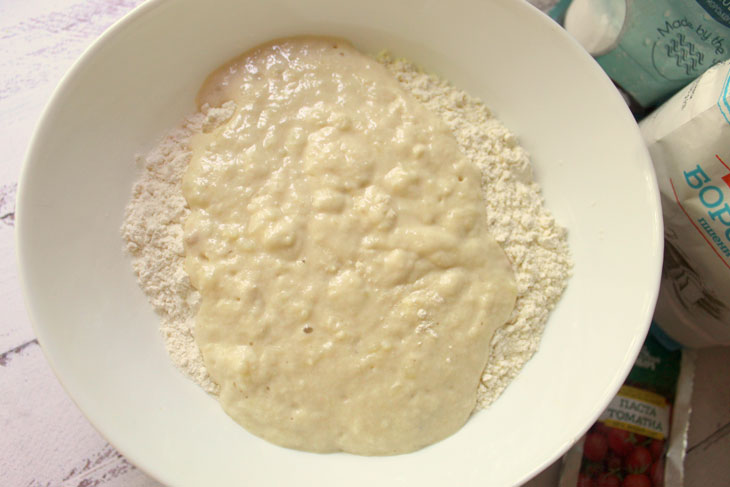 7. Knead the dough with a spatula to start. Add finely chopped fried onions to the dough, which you have prepared in advance.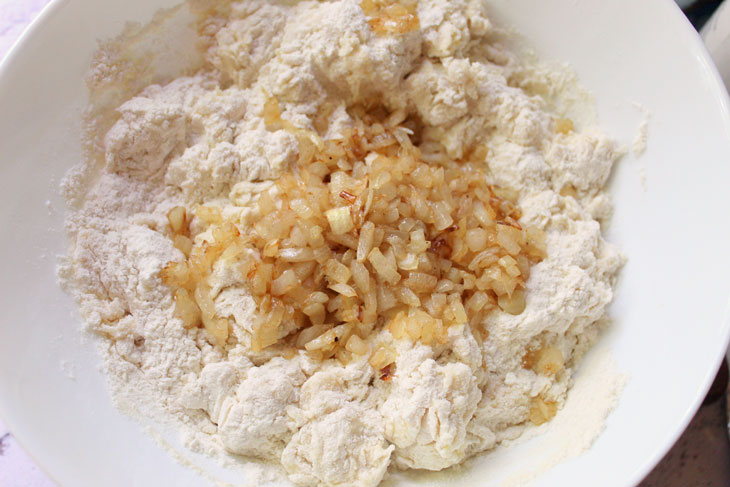 8. Knead the dough with your hands or with a kitchen machine for 10-15 minutes.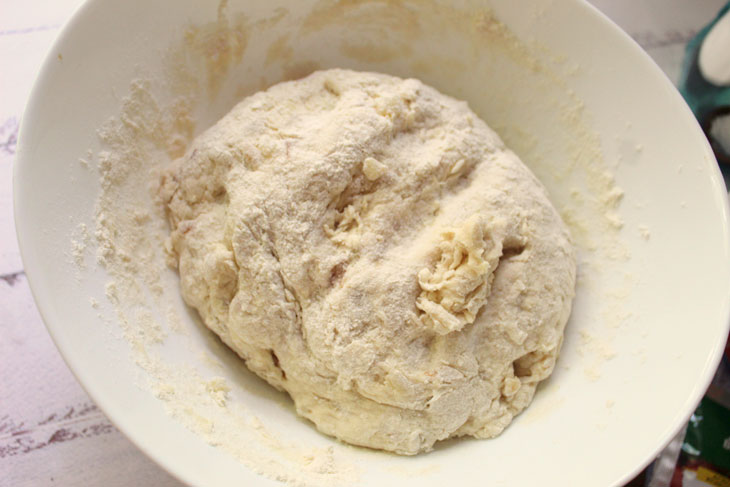 9. Divide the dough into two parts, arrange in two containers. Add a few tablespoons of tomato paste to one lump of dough to give a shade to the finished bread.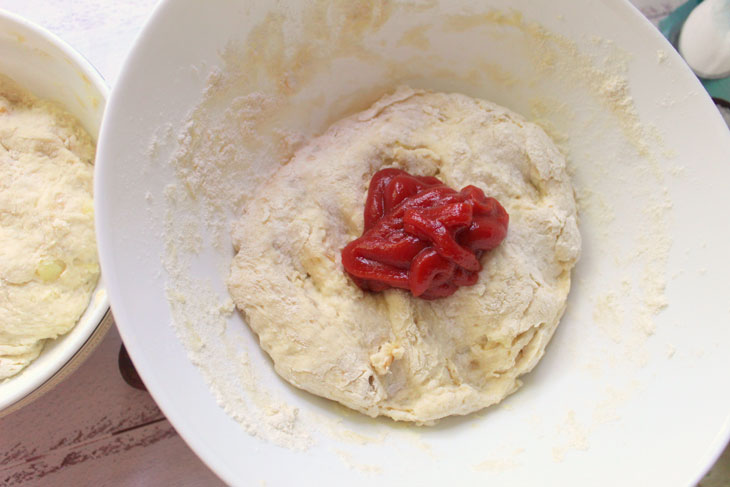 10. Knead both doughs again and place in greased containers. Cover the dough with cling film and leave for one hour. The dough will increase by 2-3 times.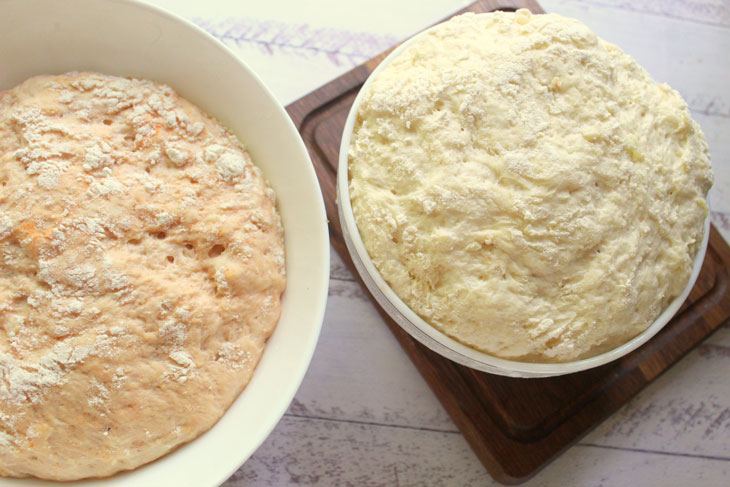 11. Sprinkle the work surface with flour and lay out both types of dough, knead well, and then pull out with flagella. Next, cut these bundles into two parts and twist them together like pigtails.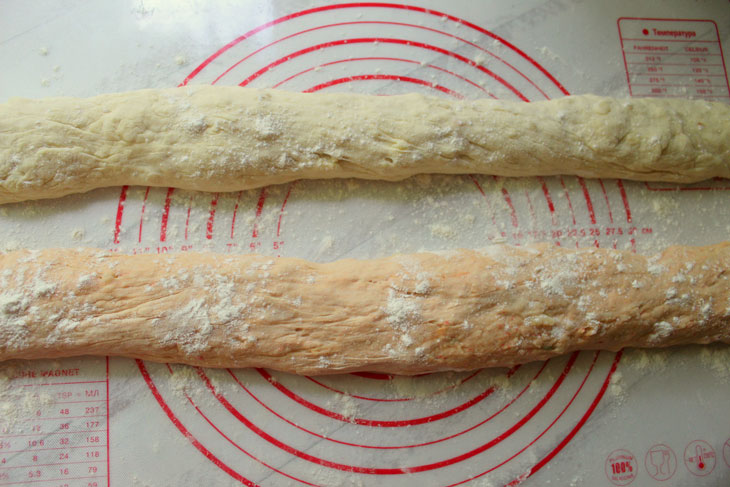 12. Line a baking sheet with parchment and sprinkle with flour. Lay potato slices on a baking sheet and sprinkle with sesame seeds. Cover with cling film and let rise for 30-40 minutes.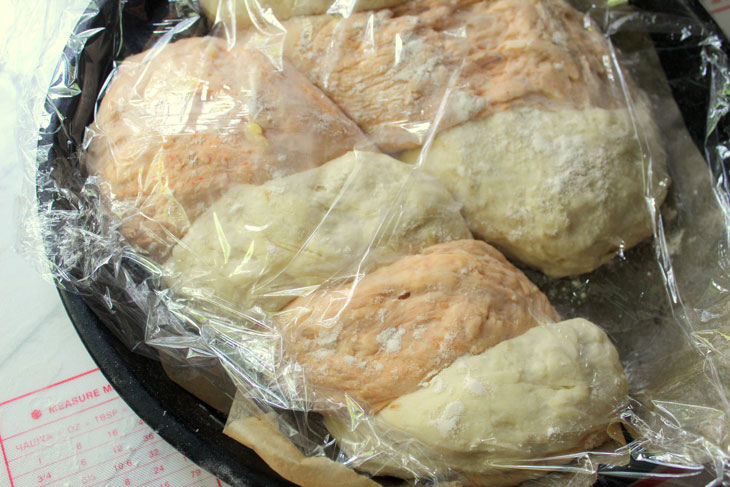 13. In a preheated oven at 190 degrees, bake potato bread for 30-40 minutes until d1. Cool the bread on a wire rack and only then serve it to the table.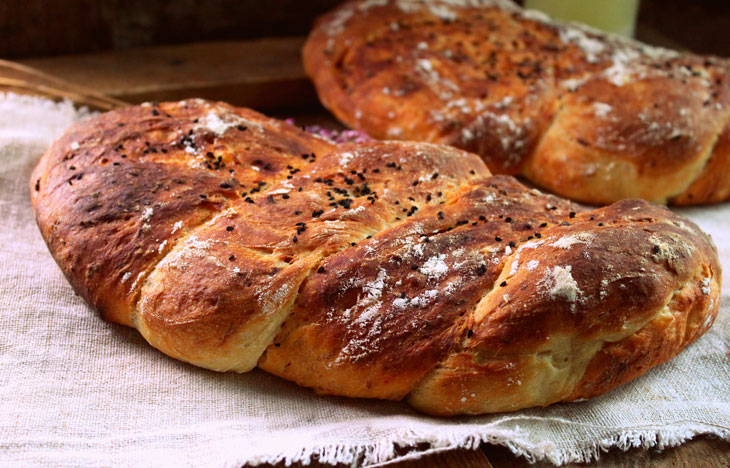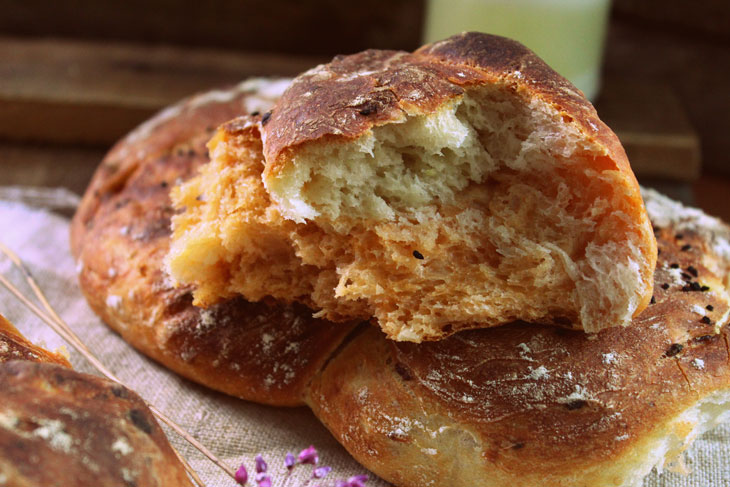 Bon appetit!