Peacock salad is a festive and concise dish. What is the combination of chicken and vegetables! It is always harmonious and tasty. You can make this salad for Sunday dinner or for a festive lunch.
A grated apple will give a fresh touch to the salad – it goes well with chicken meat and vegetables. Collect the salad in layers – it's bright and appetizing. He will be able to win the heart of every guest. And you, as a hostess, will receive a lot of compliments.
Ingredients:
Chicken fillet – 180 g.
Carrots – 100 g.
Green apples – 80 g.
Hard cheese – 80 g.
Chicken eggs – 1-2 pcs.
Mayonnaise – 80 g.
Salt, black pepper – to taste.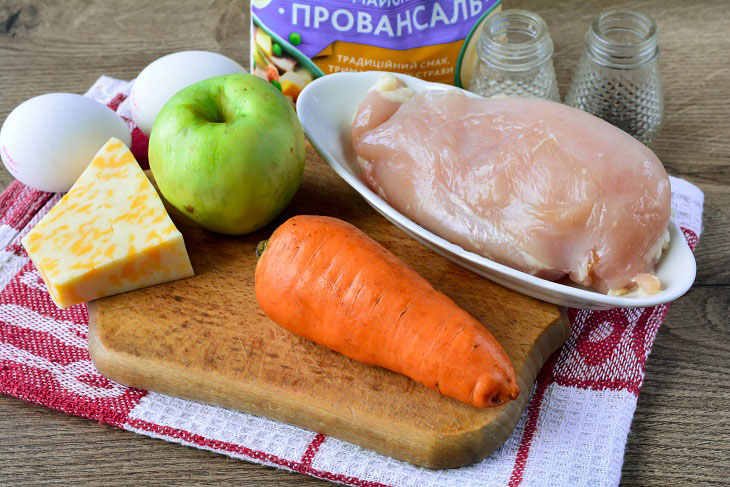 How to cook:
1. Grind hard cheese – grate. Any cheese will do here – classic varieties are ideal.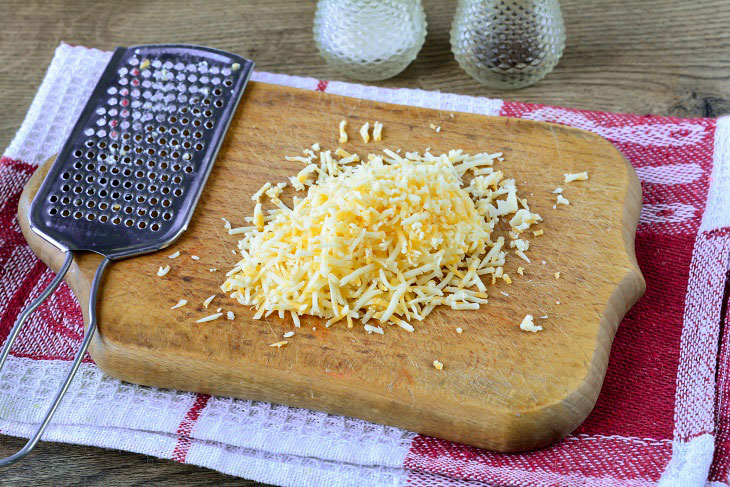 2. Boil chicken eggs in advance – boil them in boiling water for 8-9 minutes. Then drain the hot water and pour the eggs with cold water, let them cool in this form. Peel the boiled cooled eggs and grate.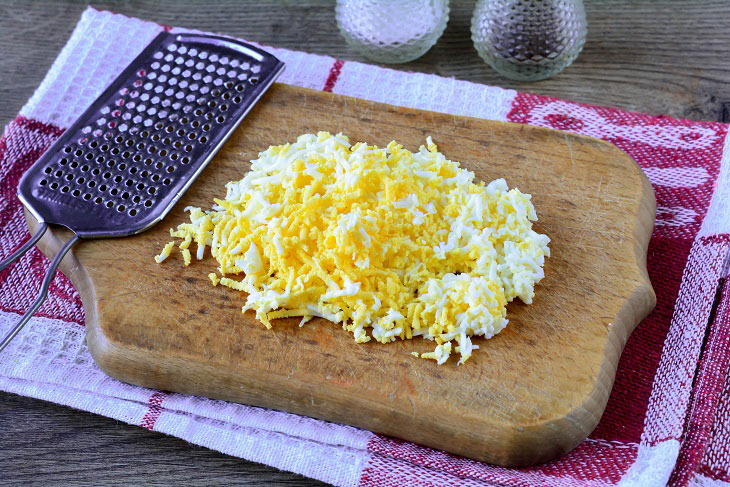 3. Peel the apples and grate on a coarse grater. Green sour apples are ideal for salad.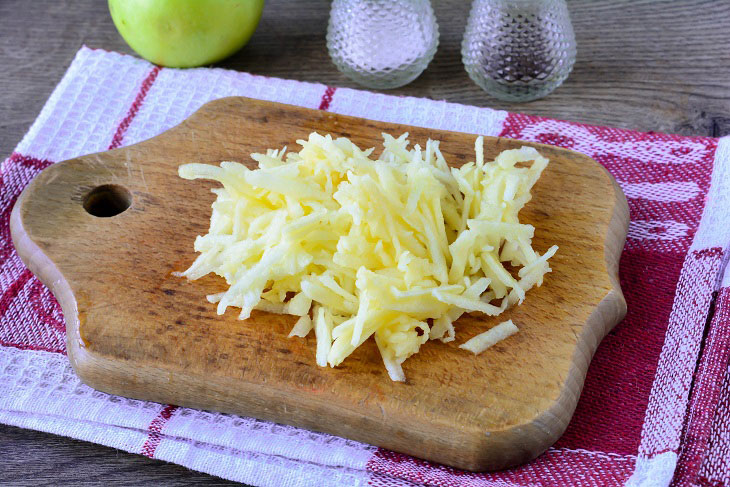 4. Boil the chicken fillet in advance – add salt to taste when cooking. Boil the chicken for 20-25 minutes, then let the meat cool. Disassemble the cooled fillet into fibers or cut into medium strips.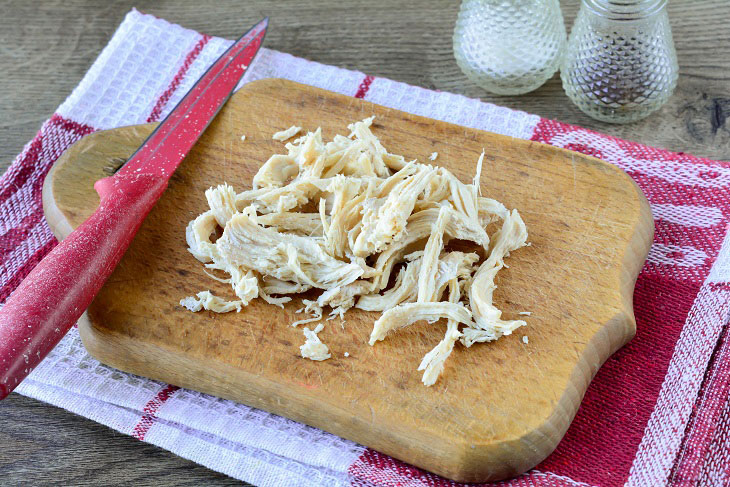 5. Start collecting the salad in layers – first lay out the chicken meat, pour over with mayonnaise. Pepper this layer to taste. The meat is already salty.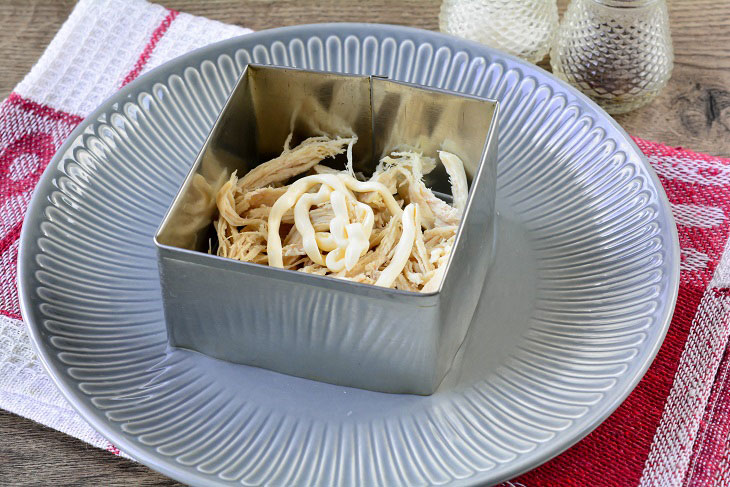 6. The next layer is grated apples. Do not water this layer with mayonnaise, otherwise the apples will release a lot of juice and the salad will turn out watery.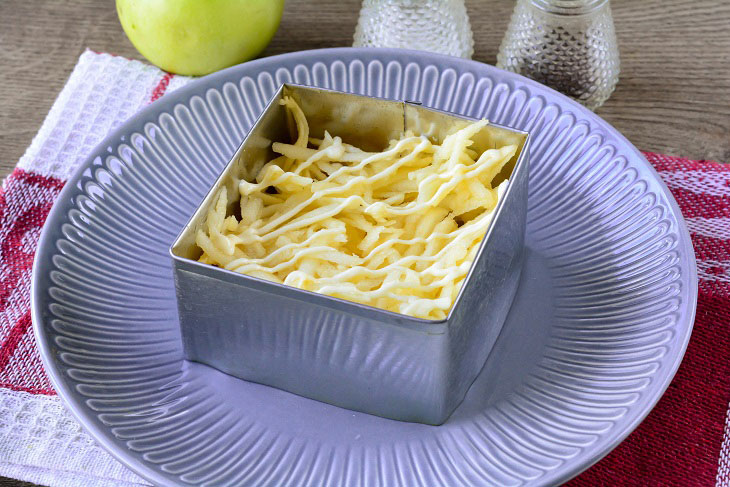 7. Then distribute the grated chicken eggs. Salt and pepper this layer and pour over the sauce.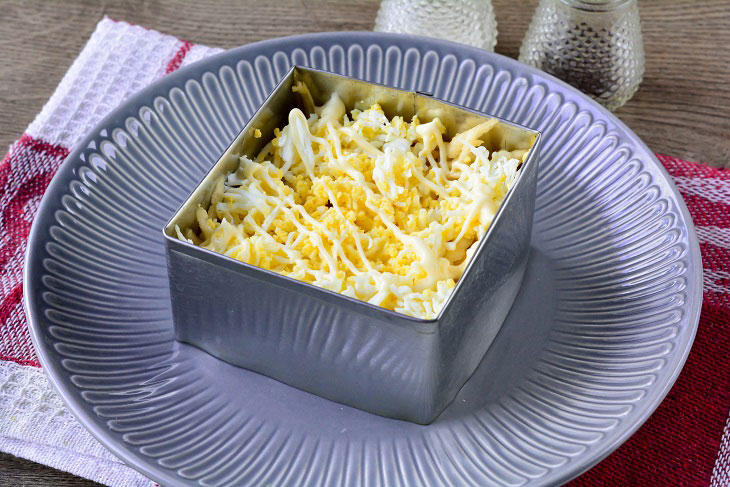 8. Grated cheese will follow – add mayonnaise to make the salad juicier.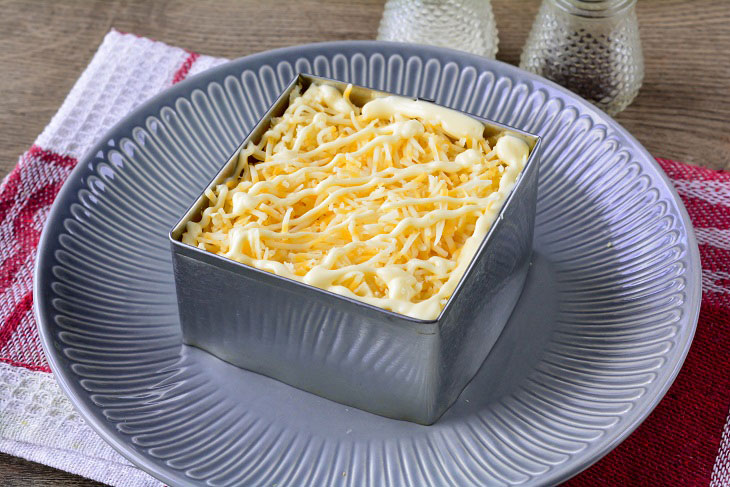 9. Peel the carrots boiled until soft and grate. On average, carrots are cooked for 20 minutes, so boil them in advance and cool.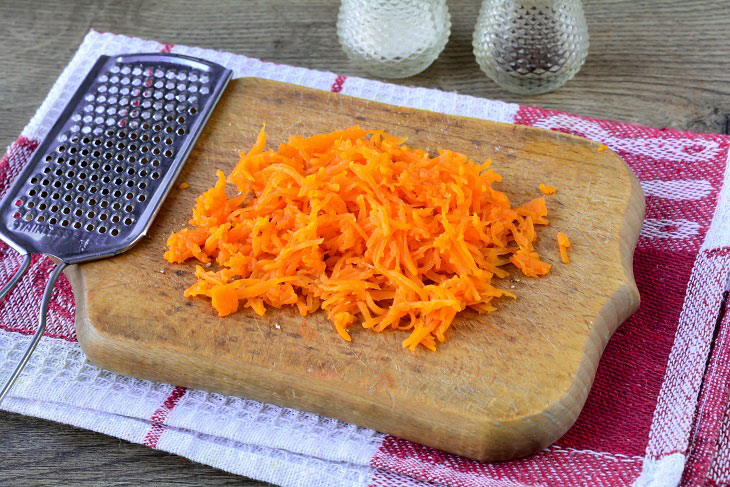 10. The final layer is carrots poured with sauce.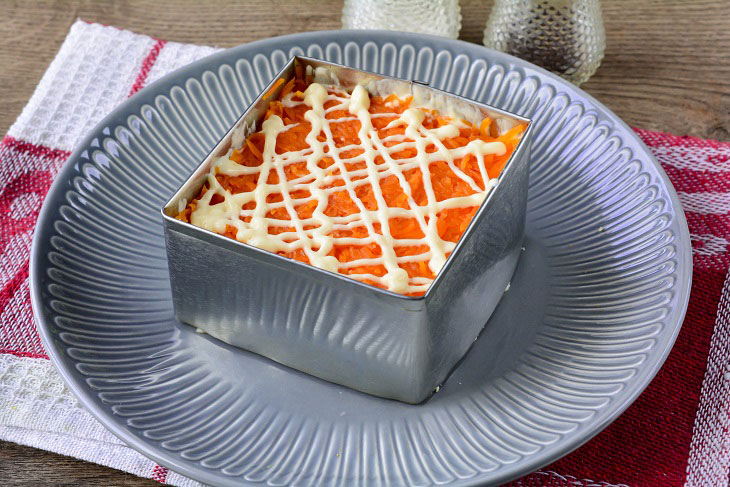 11. Let the salad soak in the refrigerator for 20-30 minutes, then serve chilled.
It turns out juicy, tender, very tasty.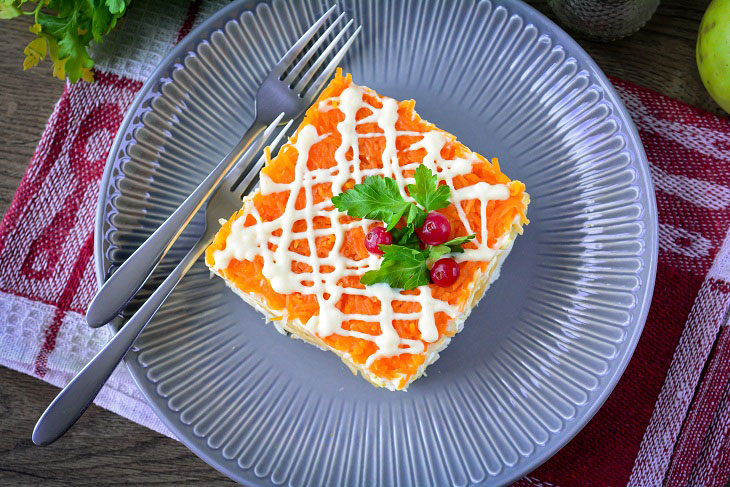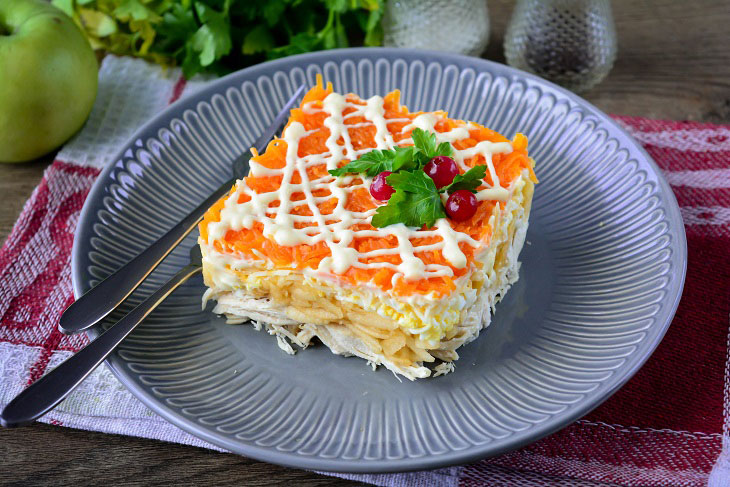 Bon appetit!