These donuts are always tasty and delicate in taste. We bring to your attention apple donuts, which are quickly prepared without any problems. Apples go in them like a filling.
Ingredients:
Fresh apples – 3-4 pcs.
Kefir or liquid yogurt – 1 tbsp.
Sour cream – 1-2 tbsp. l.
Chicken egg – 1 pc.
Wheat flour – 150-170 g.
Baking powder – 1 tsp
Baking soda – a pinch.
Sugar – 3 tbsp. l.
Vanilla sugar – to taste.
Salt – a pinch.
Vegetable oil – 2 tbsp.
Powdered sugar – as needed.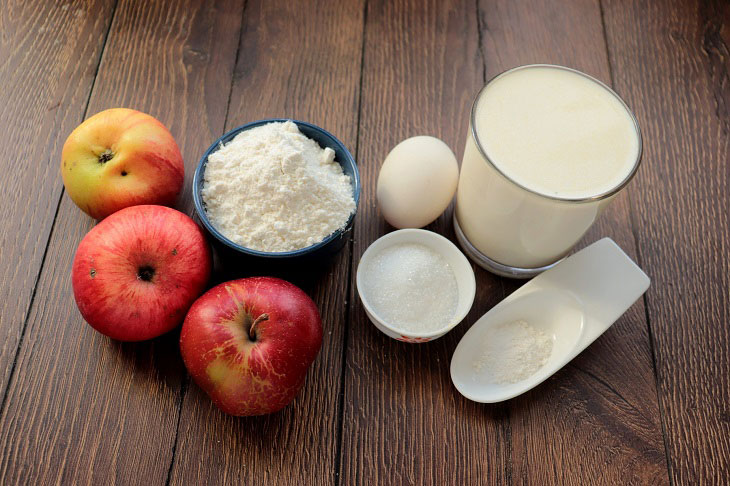 How to cook:
1. Prepare batter for donuts. To do this, you need a sour-milk drink.
You can use kefir, natural drinking yogurt, and even sour milk for dough.
Beat one large egg into a bowl with kefir, add sugar and a pinch of salt.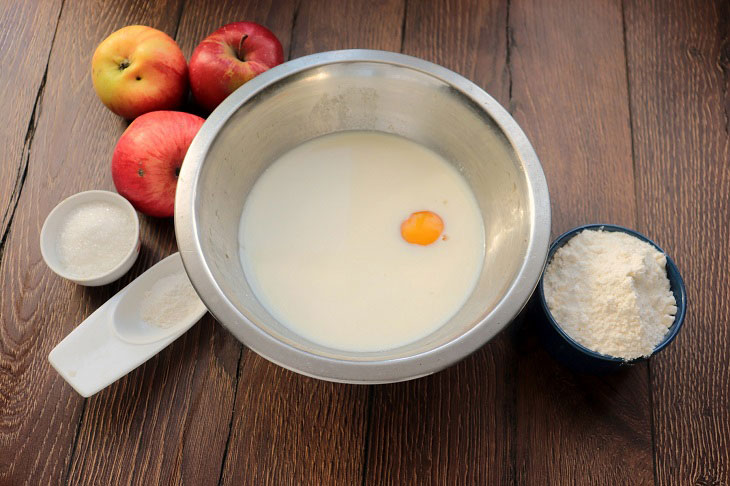 2. Add wheat flour to the bowl with the dough and mix with a fork or whisk. To make the dough fluffy, add a pinch of baking soda and baking powder to it. Use vanilla sugar in this recipe if you like.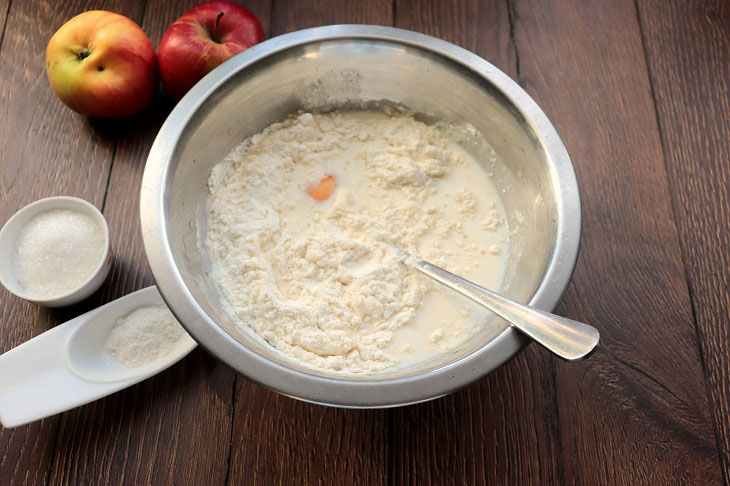 3. Rinse fresh apples and cut into small cubes. The peel can be cut or left, it's a matter of taste.
By the way, instead of apples, you can use a pear, plum or peach.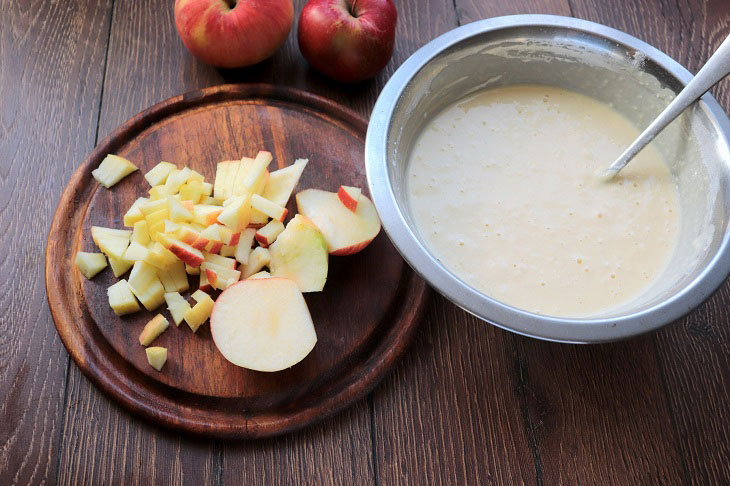 4. There should be a lot of apples in the dough, gradually add and check the consistency. Apple dough for donuts is quite thick, like pancakes.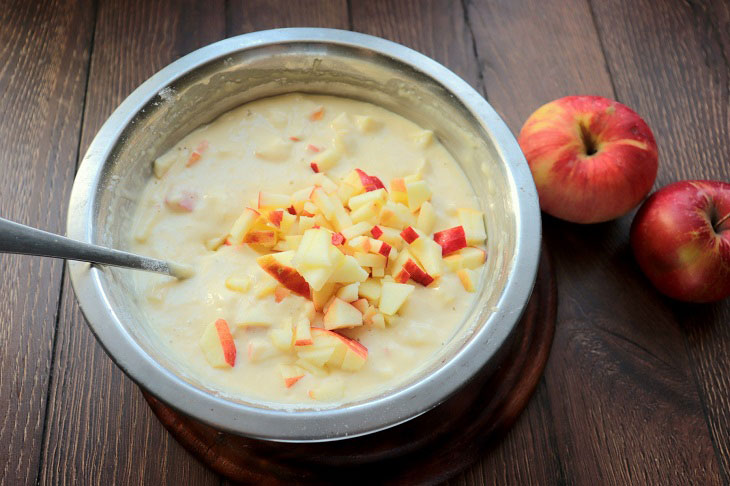 5. Heat oil for frying in a saucepan, deep frying pan or just in a pan. Take a teaspoon of the dough and send it to hot oil, cook over medium heat. It is important not to make a big fire so that the donuts are completely fried inside.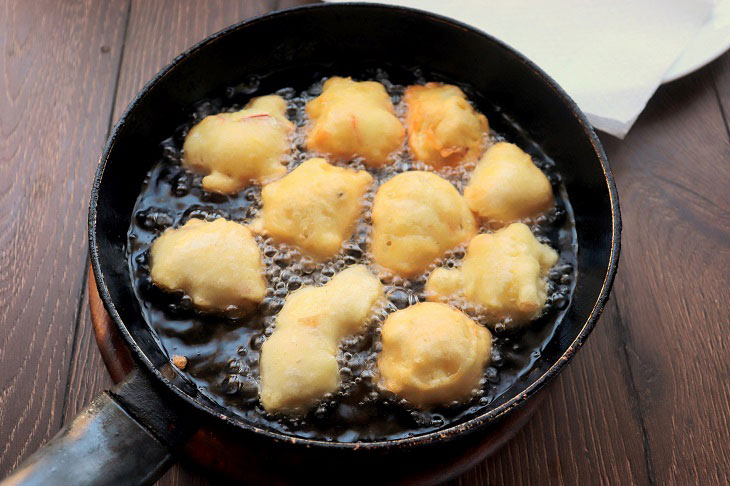 6. Put the finished rosy donuts on napkins, and then on a clean plate. Dust the apple donuts with powdered sugar while they are still warm.
You can serve donuts with sour cream or jam, confiture. They are delicious both warm and cold.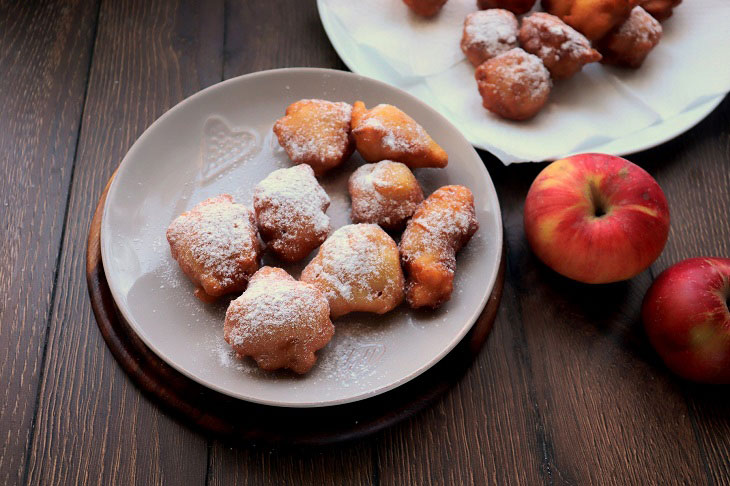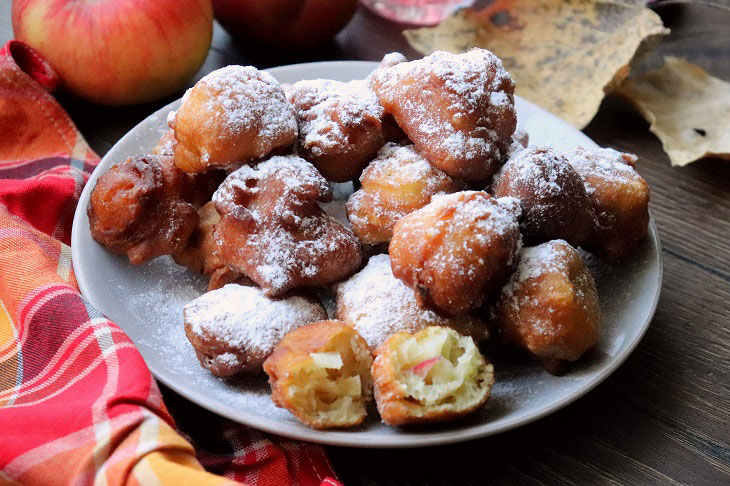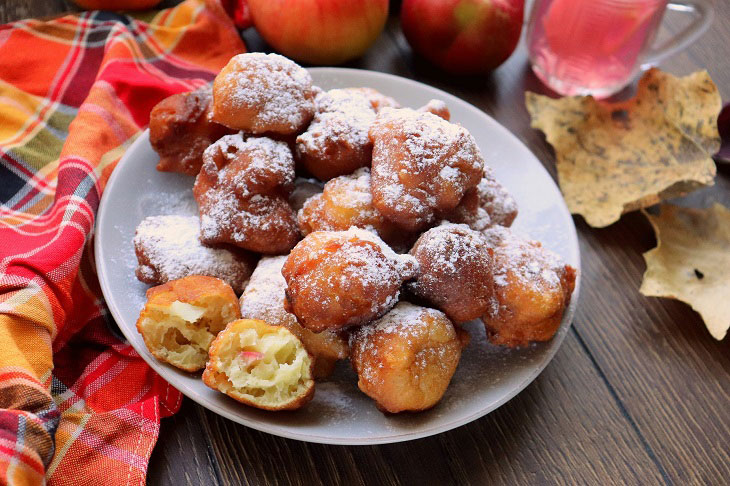 Bon appetit!