Fried cottage cheese will surprise your loved ones and will appeal to all the sweet tooth. A natural dish is much healthier than store-bought Snickers or Nutella. The curd dish prepared in this way can be stored in the refrigerator for a long time.
Dessert can be served for breakfast or as a snack. The basis of the dish is high-quality fatty cottage cheese without excess moisture with a pleasant taste. Wet product before cooking should be weighed from excess whey. The recipe, like all traditional oriental sweets, uses a large amount of sugar. It can be slightly reduced, but in this case the structure of the dessert will become less dense. Better try cutting the fried cottage cheese into small portions (as is customary in the East) and serve with unsweetened hot drinks.
In the homeland of the dessert, it is called curd halva, because it includes a variety of nuts, candied fruits, and seeds. To emphasize the creamy caramel taste, vanilla, cocoa, and cinnamon are allowed.
For cooking fried cottage cheese, a pan with non-stick properties is best suited. We recommend preparing dessert in small portions in a pan with a large diameter.
Ingredients:
Cottage cheese – 340 g.
Sugar – 120 g.
Candied fruits – 7 g.
Hazelnuts – 5 g.
Almond flakes – 3 g.
Butter – 50 g.
Vanillin – on the tip of a knife.
How to cook:
1. Put the cottage cheese in a frying pan on a heated frying pan. Fry the cottage cheese until the whey is completely evaporated.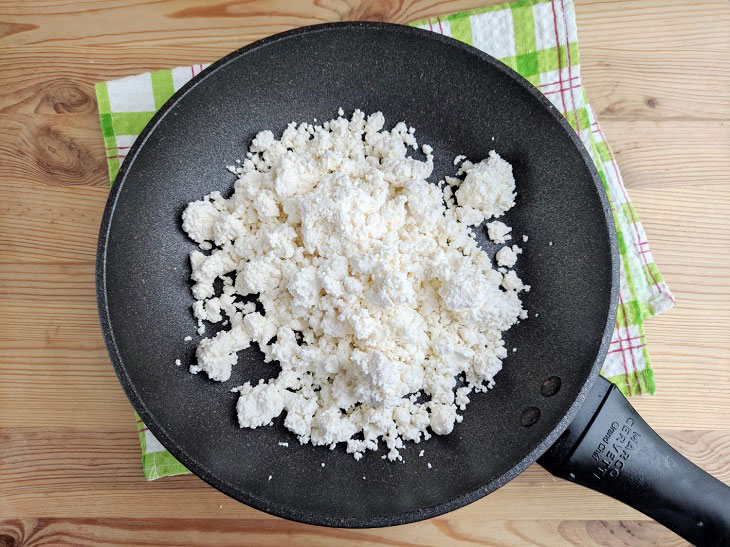 2. Add sugar, cook for one to two minutes. During this time, the sugar will begin to melt.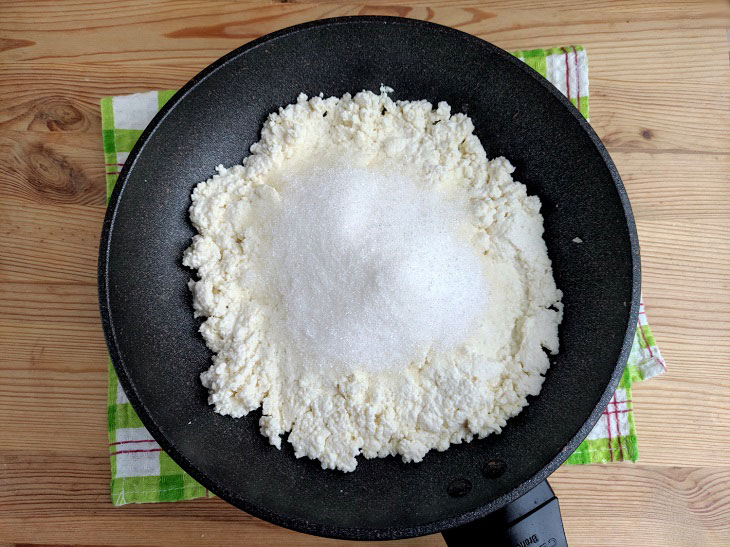 3. Pour candied fruits, mix and continue cooking until caramel color.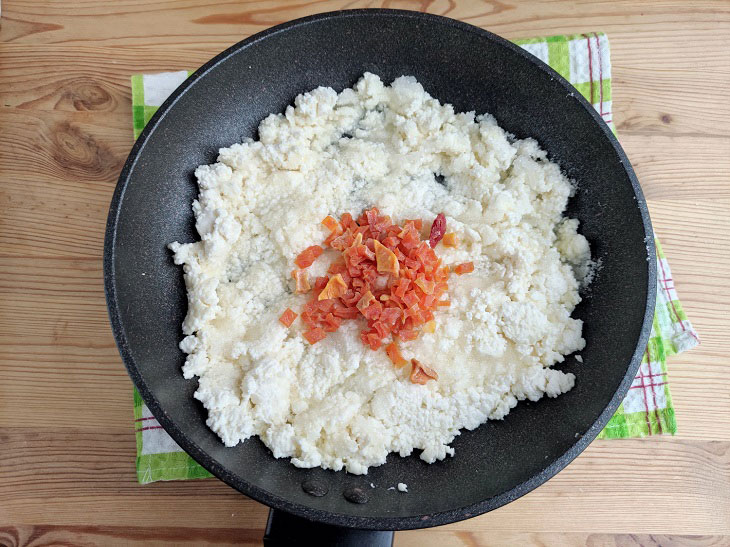 4. Pour in the diced butter. Continue frying the dessert until browned. Readiness is determined by the structure of soft cheese with grains and a golden color.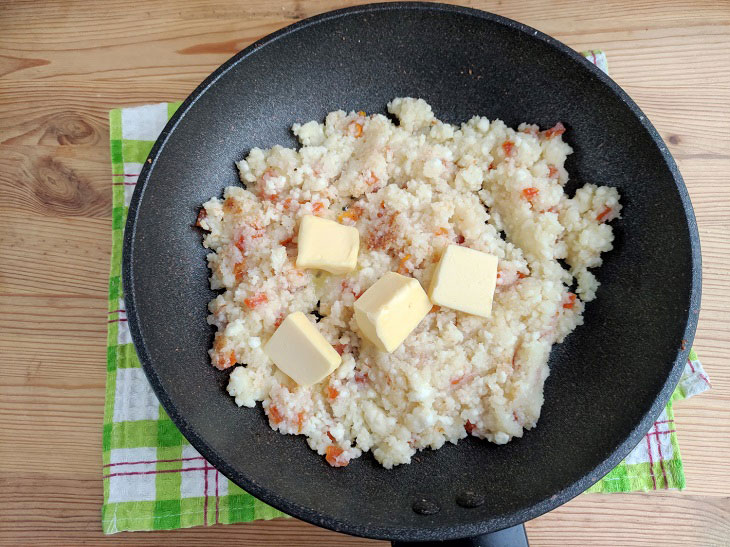 5. At the end of cooking, add chopped hazelnuts in a mortar. Mix the mass.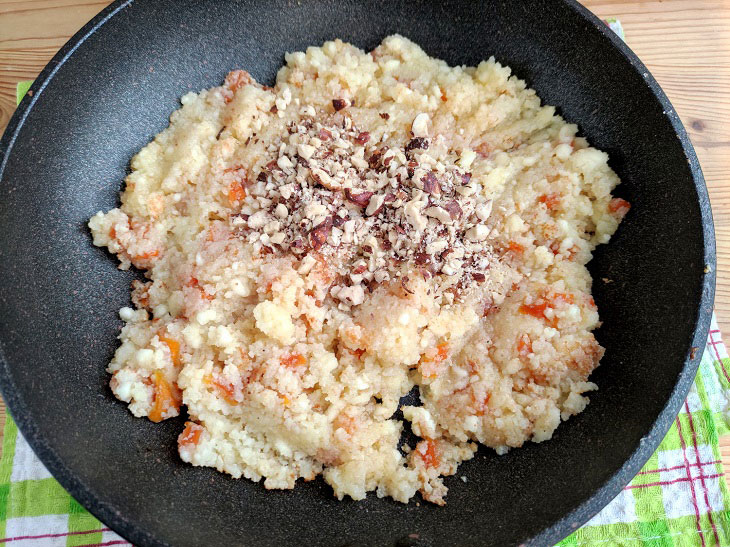 6. Fill a suitable form with fried cottage cheese. You can simply put the dessert on the board and give it a rectangular shape.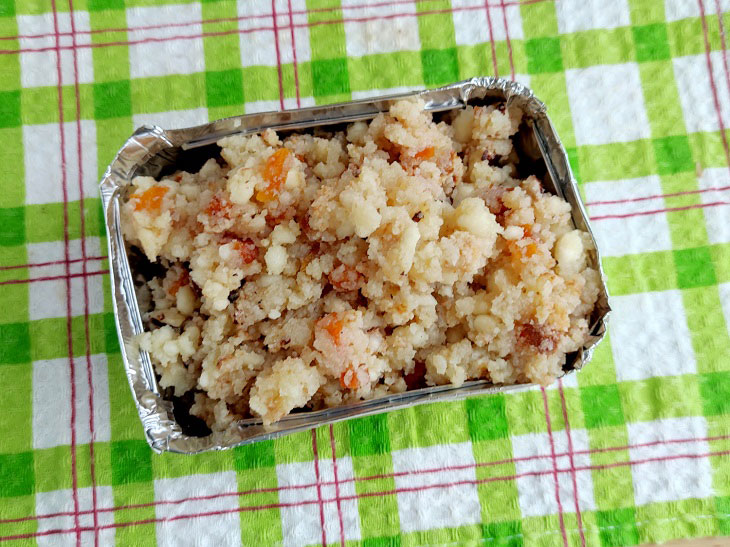 7. Stamp the fried cottage cheese and cool at room temperature. Then put the dessert in the refrigerator for 2 hours to stabilize.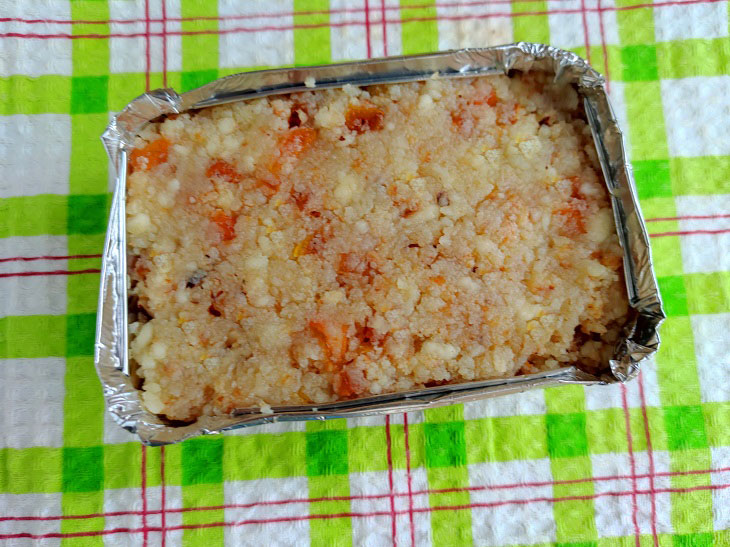 8. Garnish the finished fried cottage cheese with almond petals and serve.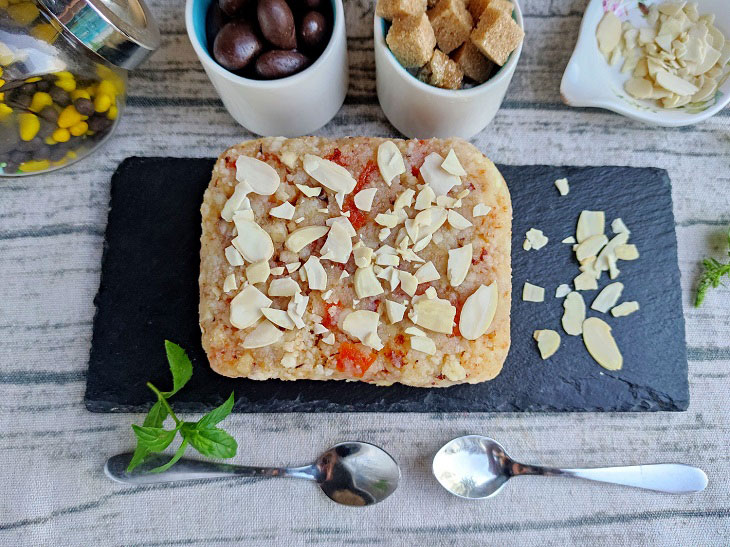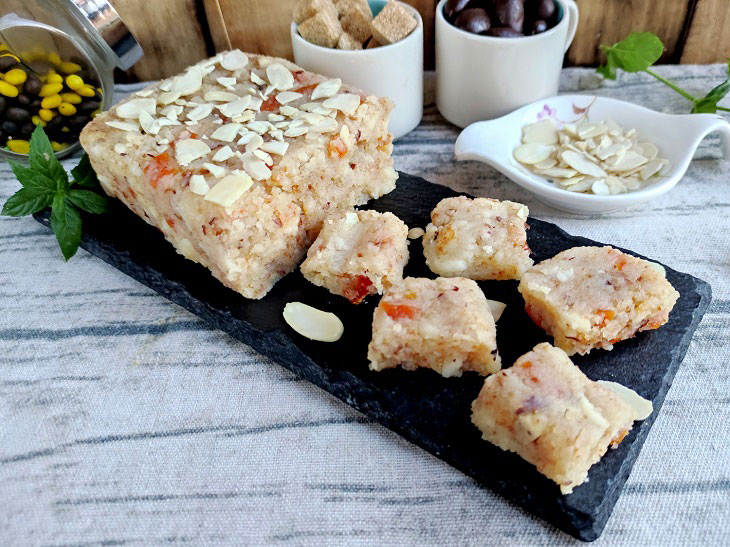 Bon appetit!