Why the "Mikado" cake is considered by many to be Armenian, no one in Armenia itself knows. This dessert, of course, has nothing to do with the ancient, centuries-old Armenian cuisine. To understand this, just read the list of ingredients. It necessarily contains boiled condensed milk for cream. She, as it is not difficult to guess, appeared in Armenia in the late 50s of the last century. This means that the Mikado cake is not at all a masterpiece of confectionery thought that has passed through the centuries.
However, this fact does not prevent us from considering this cake the most beloved and popular in modern Armenia. It can be bought in any confectionery department of the country, and every housewife will share with those who wish her signature recipe for this delicious dessert.
Ingredients:
For cakes:
Eggs – 3 pcs.
Sugar sand – 200 g.
Sour cream – 200 g.
Butter – 200 g.
Soda – 1 tsp without a slide.
Salt – 1 pinch.
Vanilla sugar – 1 pack.
Flour – 500 g.
For cream:
Butter – 200 g.
Boiled condensed milk – 1 can.
Chocolate bar – for decoration.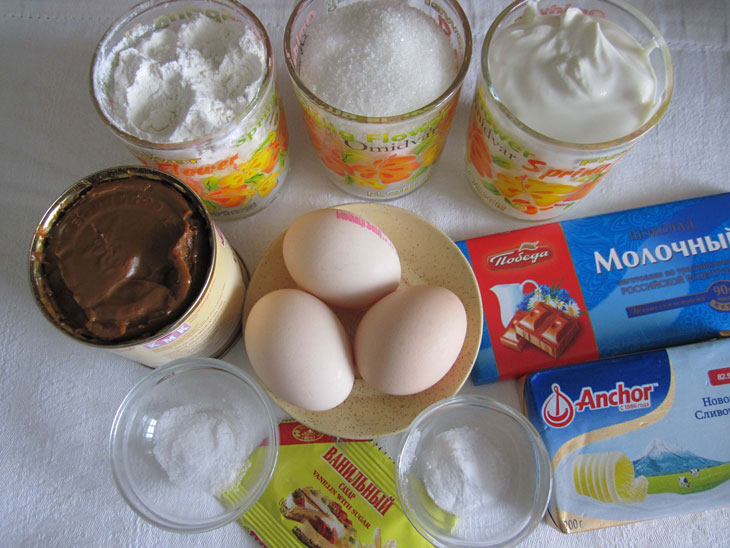 How to cook:
1. Beat soft butter until white with sugar.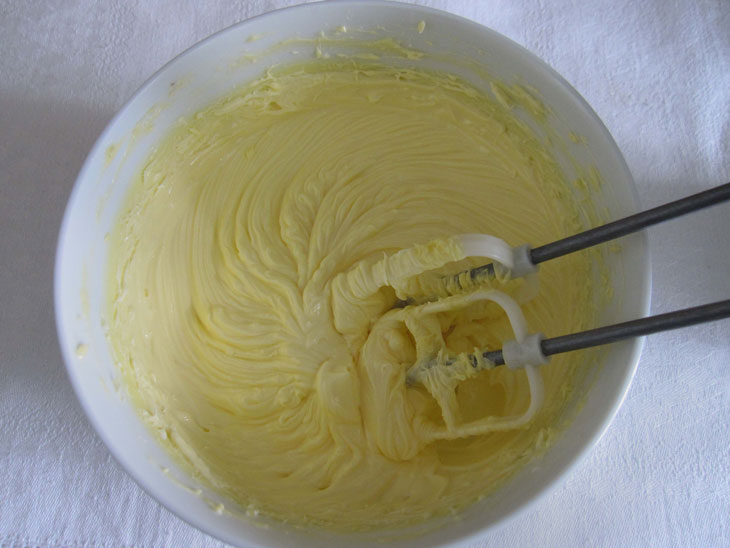 2. Add eggs and mix.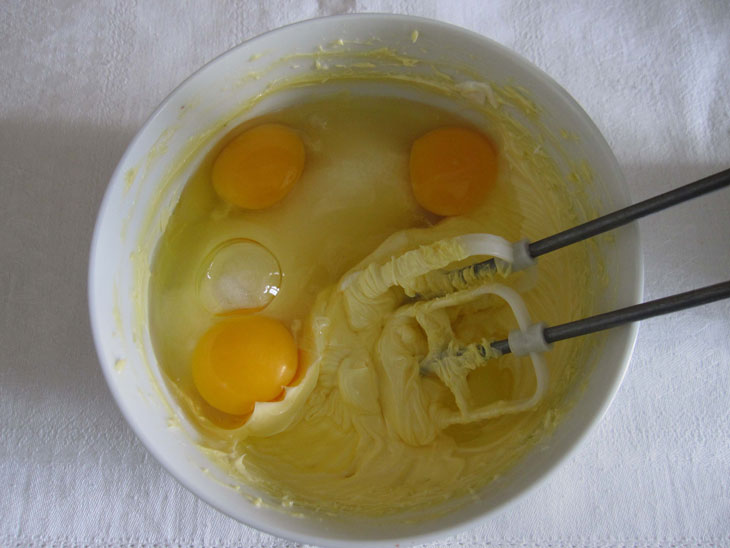 3. Transfer sour cream to the dough, add soda, salt and vanilla sugar.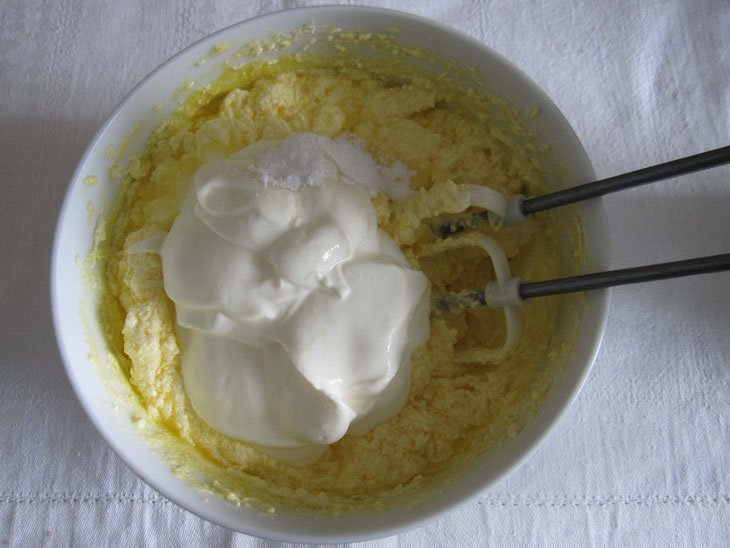 4. Beat until smooth. The mass should be soft and smooth. Gradually add the sifted flour. Its quantity can be increased or decreased by 50 g.
The main thing is that the dough is dense, but elastic and soft. A large amount of flour can turn it into "rubber".
When kneading the dough, it should also be taken into account that more flour will be required when rolling out the cakes.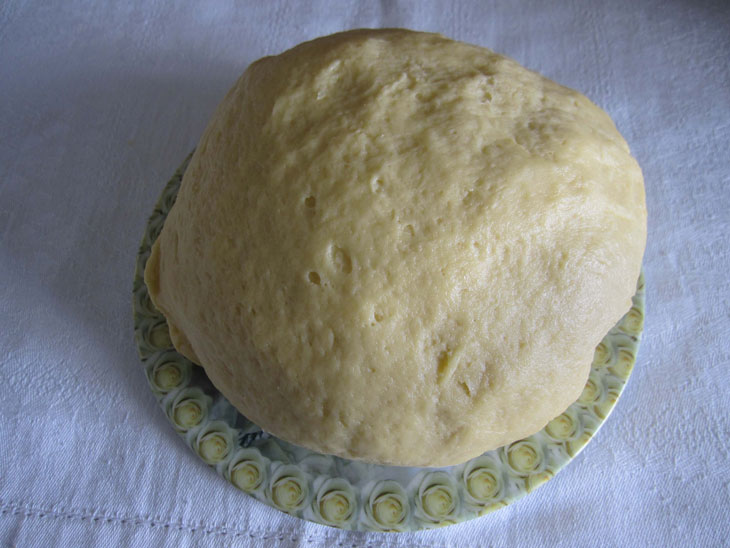 5. Divide the dough into 7-8 pieces. Roll out each on a floured surface into a thin cake 2 mm thick. Make punctures in it with a fork so that the cake does not deform during baking.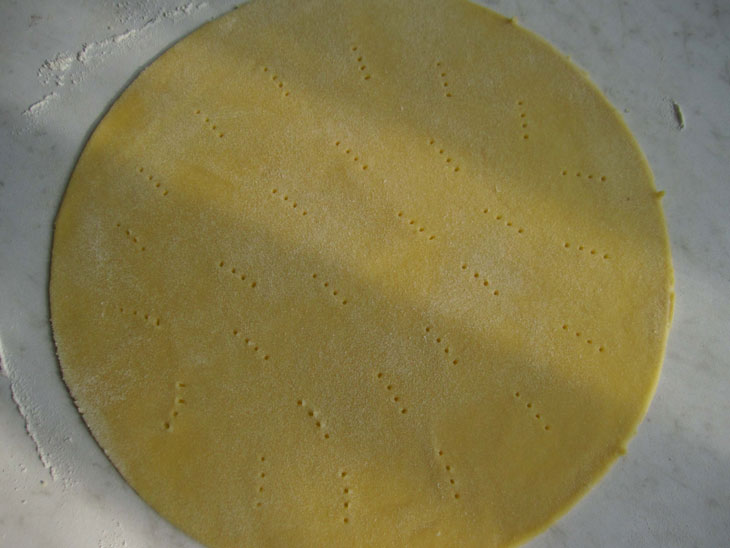 6. Carefully transfer the cake to a baking sheet and bake in an oven preheated to 180 degrees for 10 minutes. Cakes should not be pale and not dark, but appetizingly ruddy.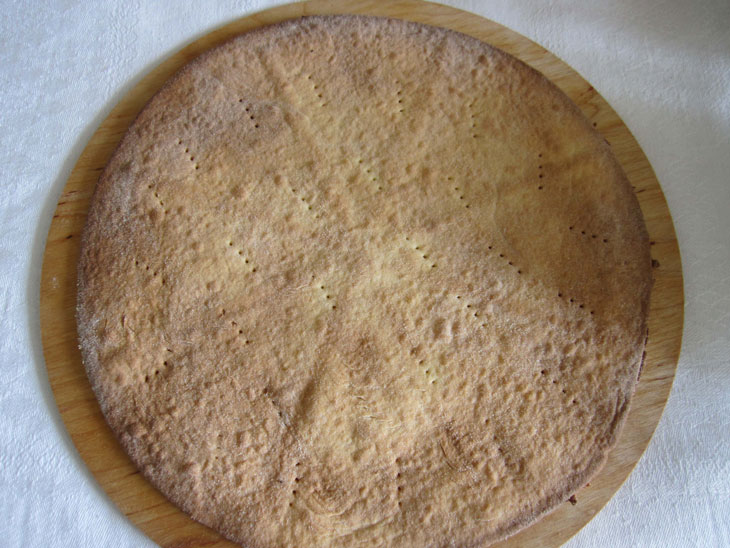 7. Bake all the cakes one by one and let them cool down.
The cakes are very fragile, so the cakes should be handled with extreme care.
Prepare the cream for the Mikado cake. Beat soft butter until white. This will take 10-15 minutes. Then add boiled condensed milk and beat until smooth.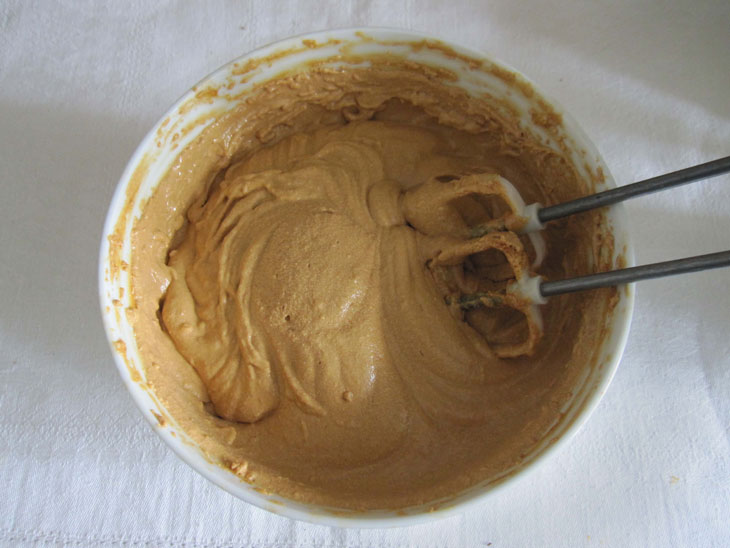 8. Lubricate all cakes with cream, except for the top 1.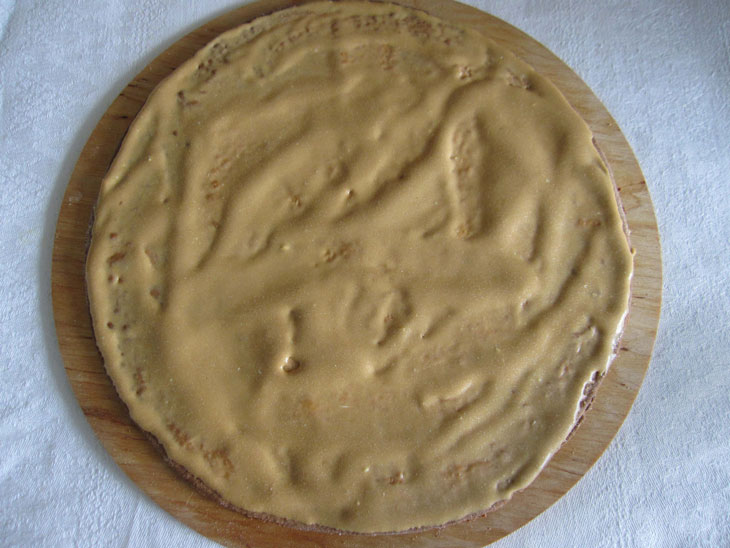 9. Collect cake. Cover it with an ungreased crust. Put a flat board on top and press down with a small load so that the cakes are saturated with cream and become even.
Leave the cake for 1-2 hours at room temperature. Only after that, grease the top cake with cream. Trim the edges of the cake.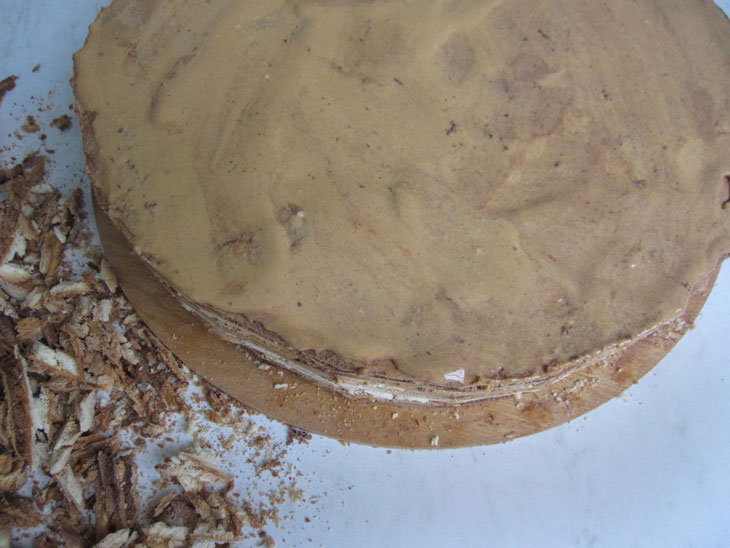 10. Sprinkle the cake with grated chocolate.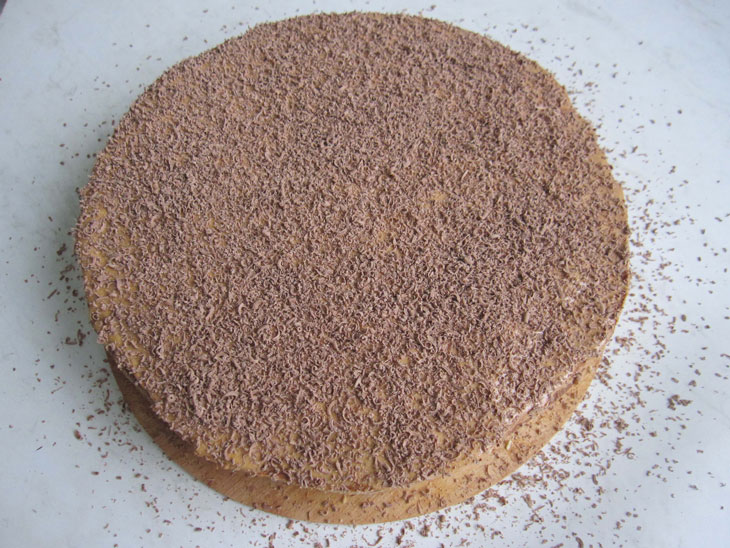 After that, the cake can be left for a few more hours or overnight to soak. It is better to cover it with a film so that the edges do not wind.
It is customary to cut the finished Mikado cake into rhombuses. It can be stored in the refrigerator for up to two weeks.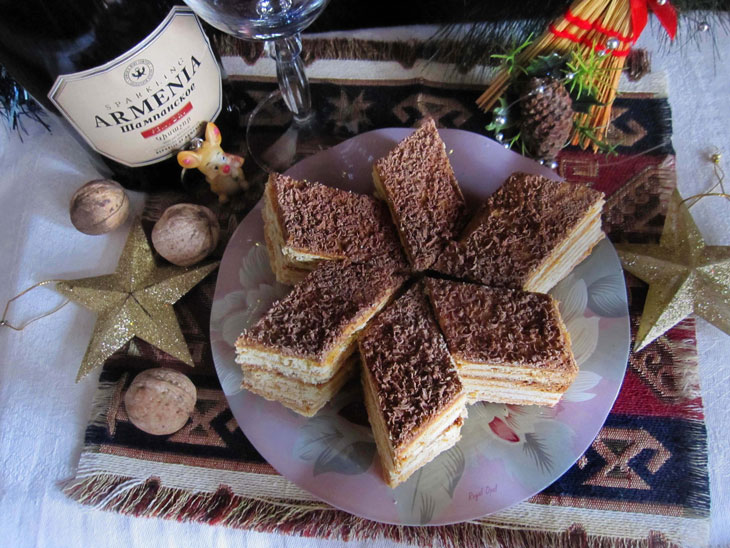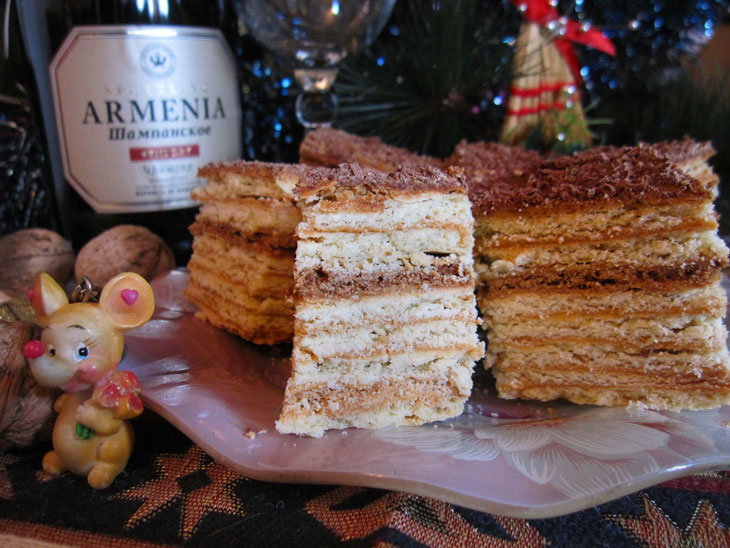 Enjoy your meal!