Two types of delicate dough, regular and chocolate, are combined in layers to create two-color petals of shortbread "Flowers".
Cooking sand "flowers" is very interesting and not at all difficult, and the whole process will take less than an hour.
Ingredients:
Flour – 330 g.
Sour cream – 100 g.
Soft butter (can be replaced with margarine, but cookies will be more tender with butter) – 150 g.
Sugar – 60 g.
Yolks – 1 pc. in the dough + 1 pc. for decoration.
Cocoa – 10 g.
Vanillin – 1.5 g.
Milk – 5 g.
Baking powder – 2-3 g.
Poppy – 2 years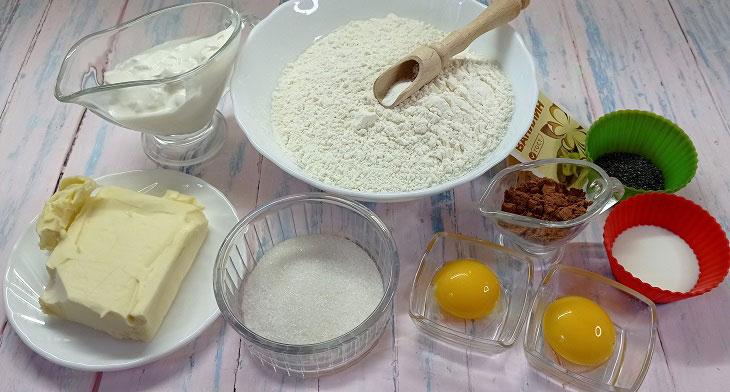 How to cook:
1. Stir sugar in sour cream until completely or partially dissolved.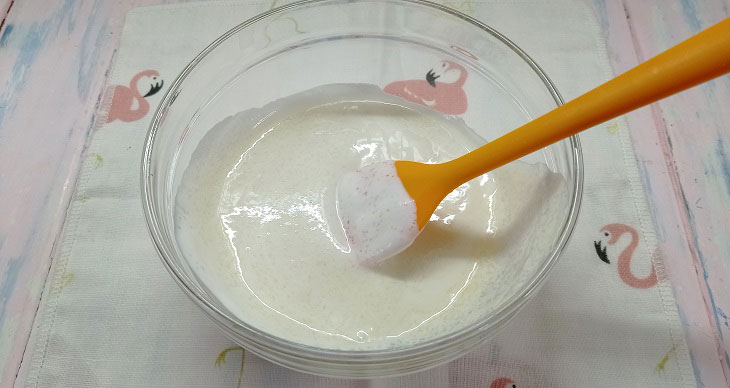 2. In a separate spacious bowl, rub the butter with the sifted flour with your hands – you should get an oil crumb. Here also rub the vanillin with the baking powder.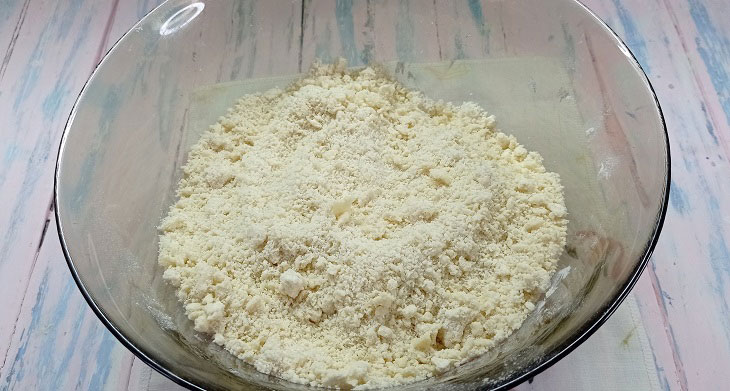 3. Send sweet sour cream, 1 yolk to the flour composition. Stir everything first with a spatula.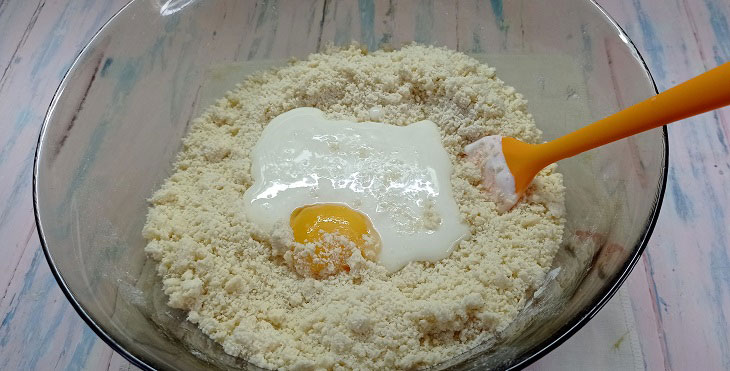 4. Then collect everything with your hand into a homogeneous lump – soft and non-sticky, trying to do it quickly, until the butter has melted.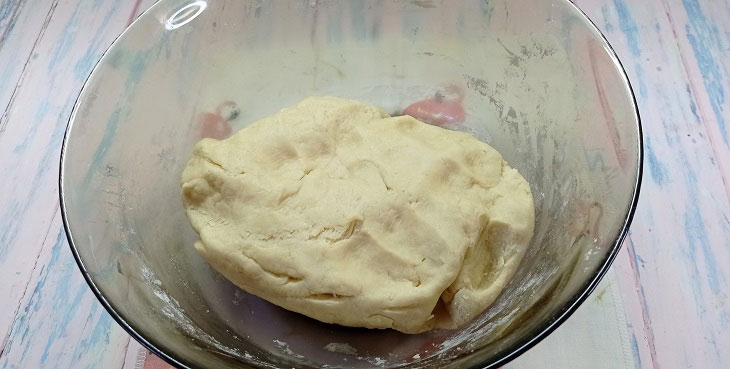 5. Divide the workpiece into 2 unequal parts. Wrap the big one in a bag and put it in the refrigerator to cool.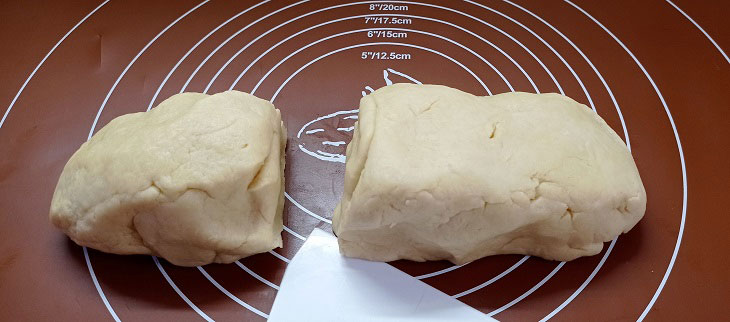 6. Grind cocoa with milk, adding it little by little so that the chocolate paste does not turn out to be too liquid. If this happens, you will have to add flour to the dough.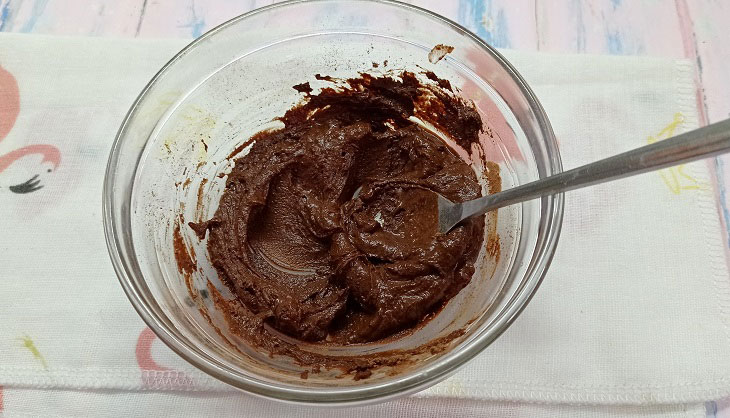 7. Knead the remaining smaller part of the dough with chocolate paste.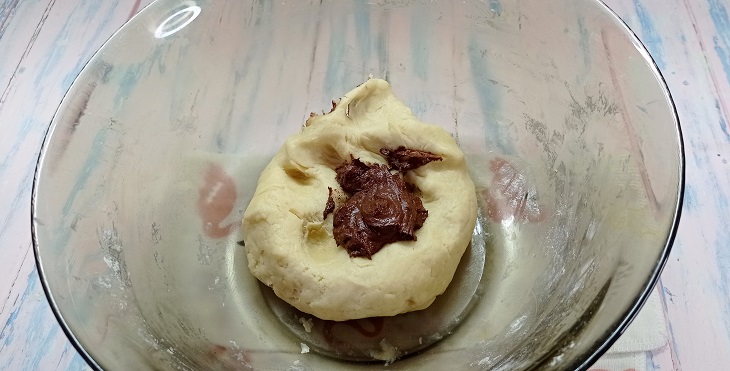 8. Cool the resulting workpiece for 10 minutes in the refrigerator, wrapping it in a bag.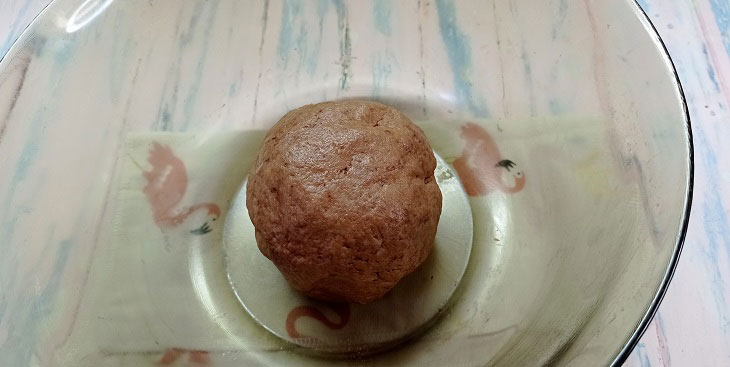 9. Divide both types of dough into 15 balls.
In order for the sand "flowers" ​​to be the same size, it is better to weigh the white and chocolate blanks and divide by 15. This way you can calculate the weight of each piece of dough. The approximate weight of a white piece is 27 g, and a chocolate piece is 20 g.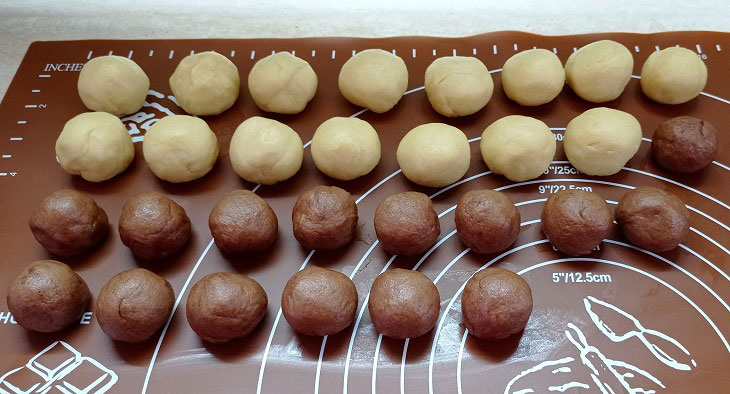 10. Roll out the white ball to d \u003d 6-7 cm. Put a dark blank in the center.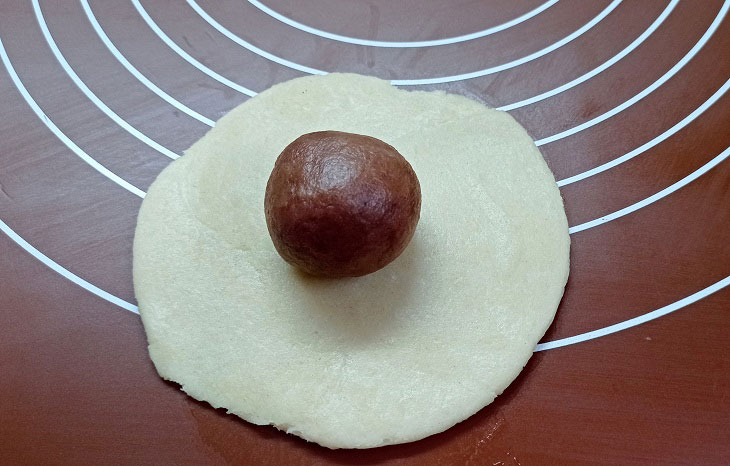 11. Collect a white cake in a knot at one point. The resulting ball is carefully corrected and rounded.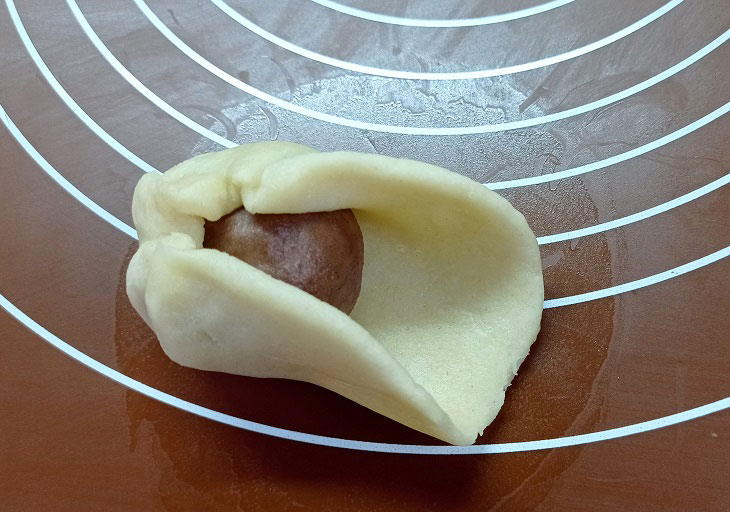 12. Then flatten it a bit with a rolling pin. Cut through 5-6 petals.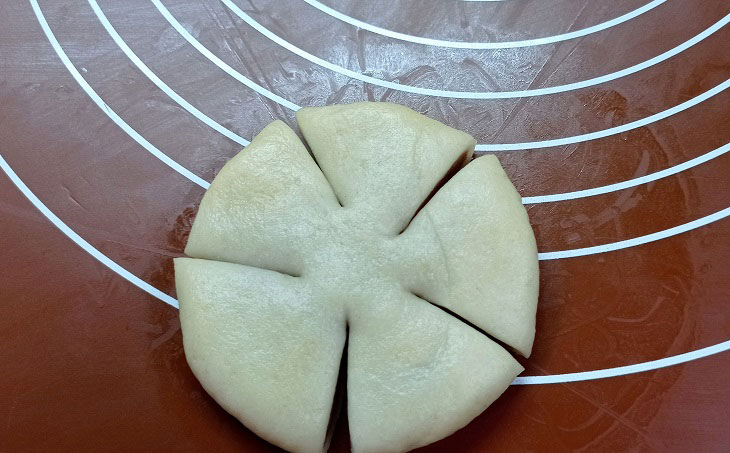 13. Connect the edges of each petal together, pressing with your fingers. Draw veins with a knife. Press the middle down a bit.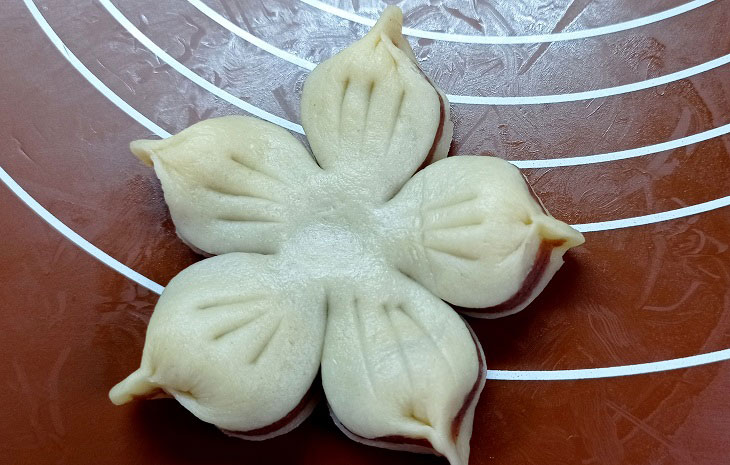 14. Immediately transfer the flowers to a baking sheet.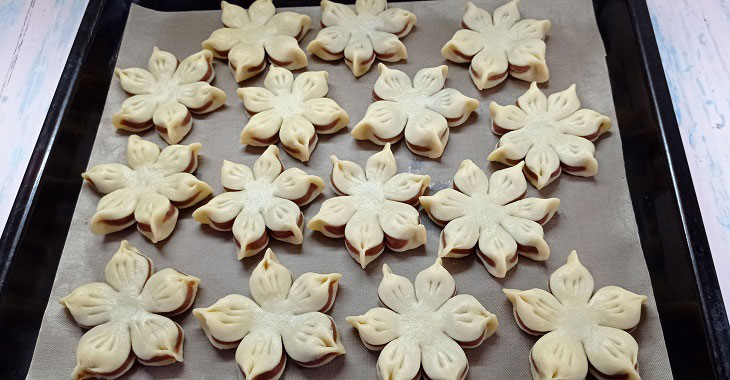 15. Paint over the middle with yolk using a thin brush.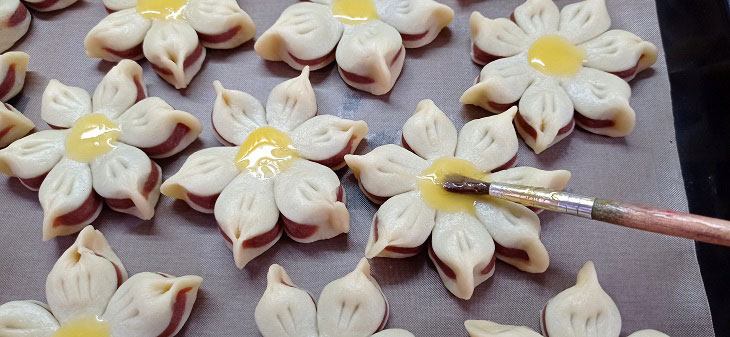 16. Sprinkle them with poppy seeds.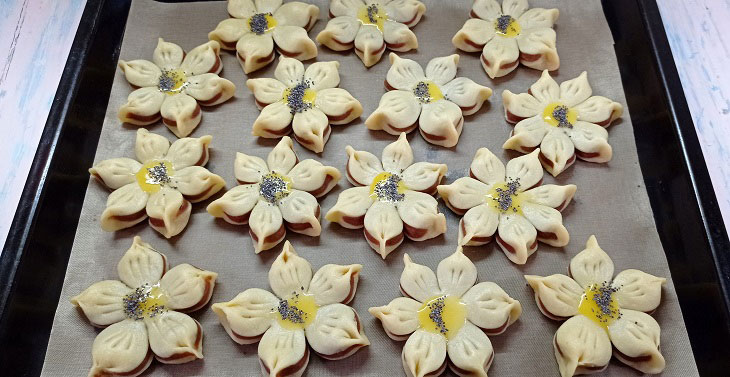 17. At 190 degrees with top and bottom heat, the cookies will brown and bake in about 20 minutes. (it is important not to overdry it).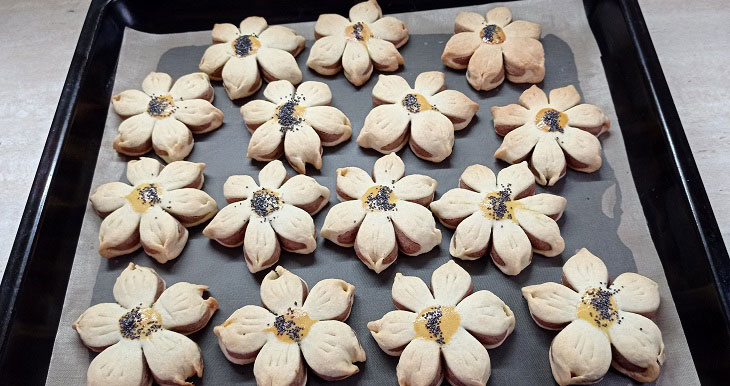 Shortbread cookies "Flowers" will always come in handy for a family tea party. But even on holidays they can surprise and delight guests.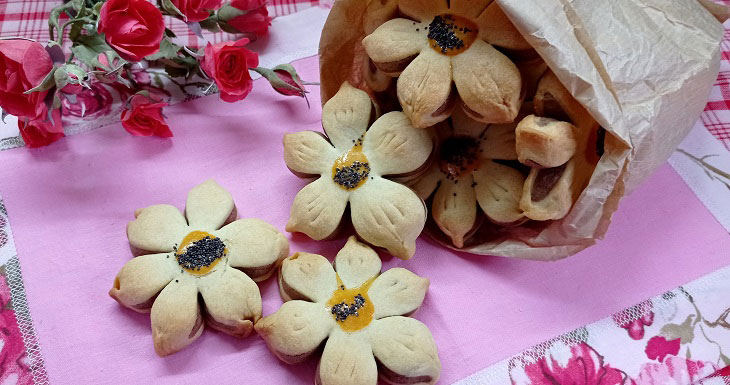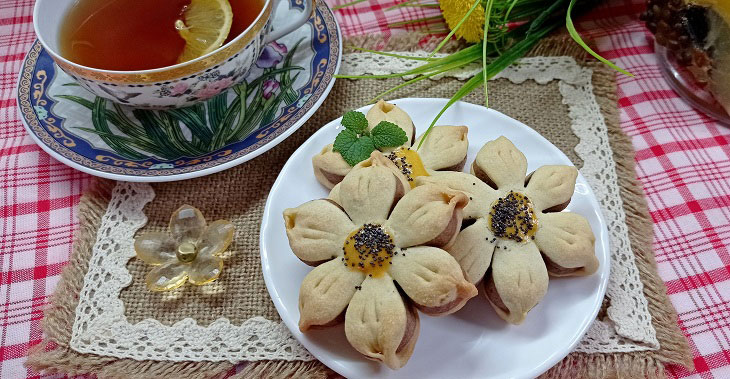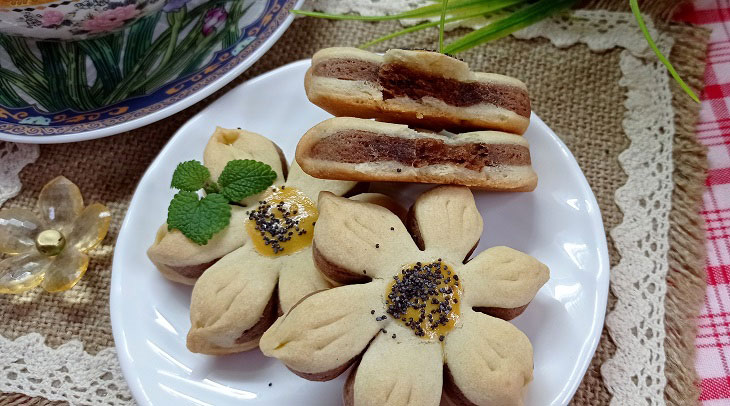 Enjoy your meal!