These originally designed meat baskets can claim not only to be the favorite of the table at a family dinner, but also to be the centerpiece of a dinner party.
The basket, lined with juicy minced meat, is filled with a special composition, which, during baking, turns into the most delicate omelet with stretching mozzarella fibers and pieces of vegetables.
As molds for the base of the baskets, any spherical salad bowls – bowls, bouillon bowls are suitable.
Ingredients:
For 4 baskets:
Pork and beef mince – 300 g.
Egg C 1 – 1 pc.
Onion – 150 g.
Breadcrumbs ground into crumbs – 70 g.
Unflavored vegetable oil – 50 ml.
Water – 70 ml.
Salt, pepper, paprika – optional.
Butter – for greasing molds.
For the complex omelet:
C1 eggs – 4 pcs.
Milk – 100 ml.
Mozzarella – 100 g.
String beans – 40 g.
Green onions – 2 sprigs.
Salt, pepper – to taste.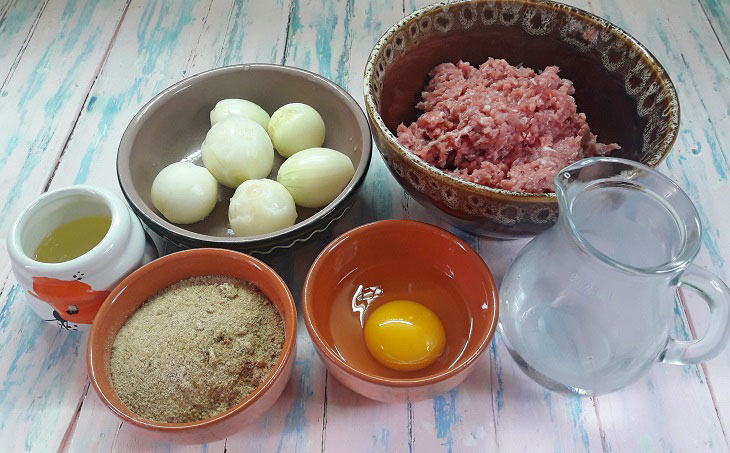 How to cook:
1. For baskets, combine minced meat, grated or otherwise finely chopped onion and crackers.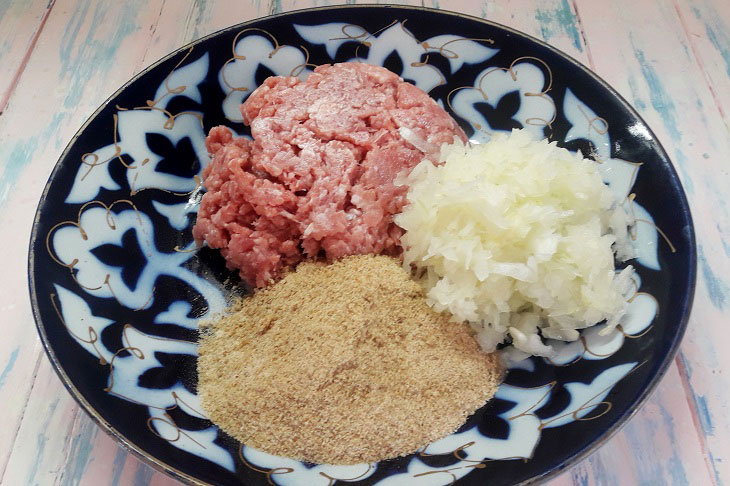 2. Add a fresh egg, spices to the general composition.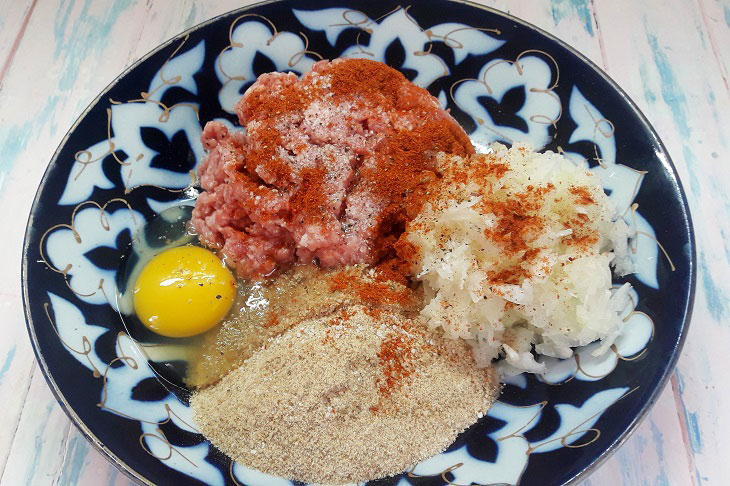 3. Pour in the oil here.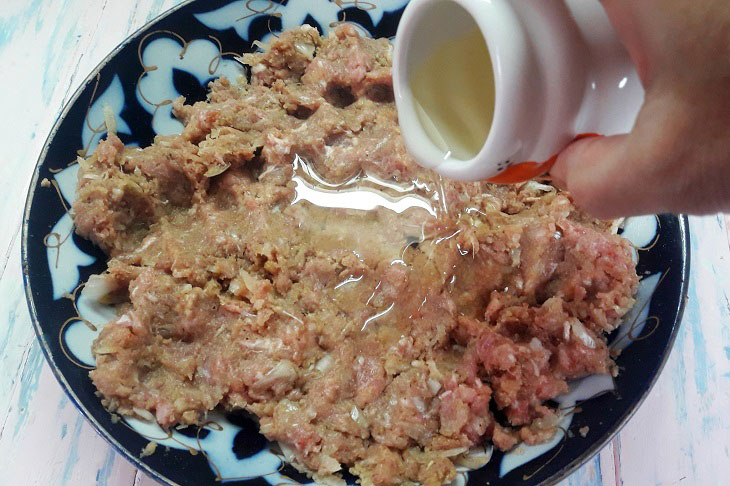 4. And for more juiciness – water. Mix everything thoroughly until all ingredients are evenly distributed.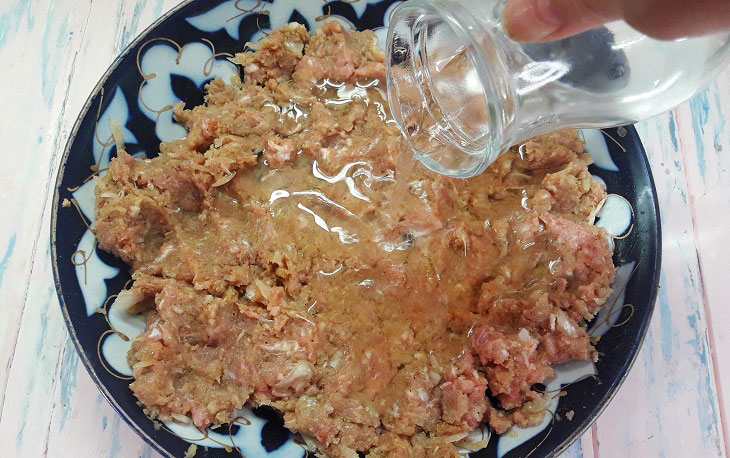 5. Divide the meat composition into 4 parts.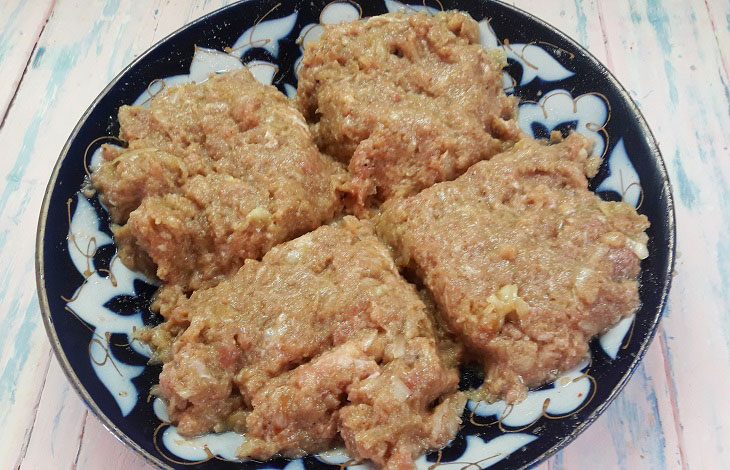 6. Grease molds generously with oil.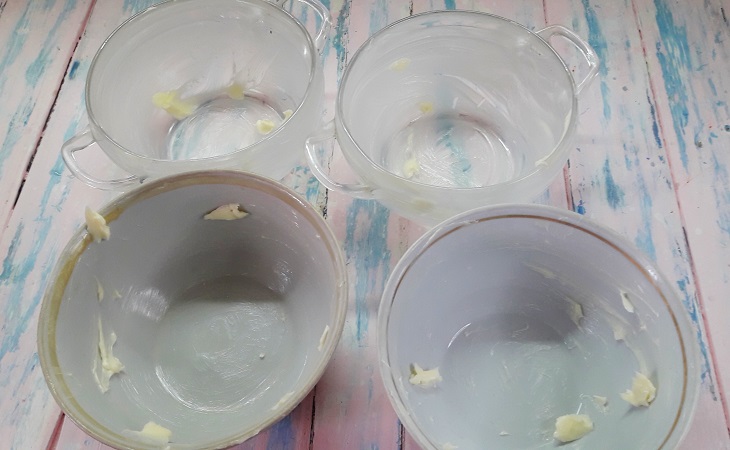 7. Arrange minced meat in them, stretching along the bottom and walls to a thickness of at least 7 mm.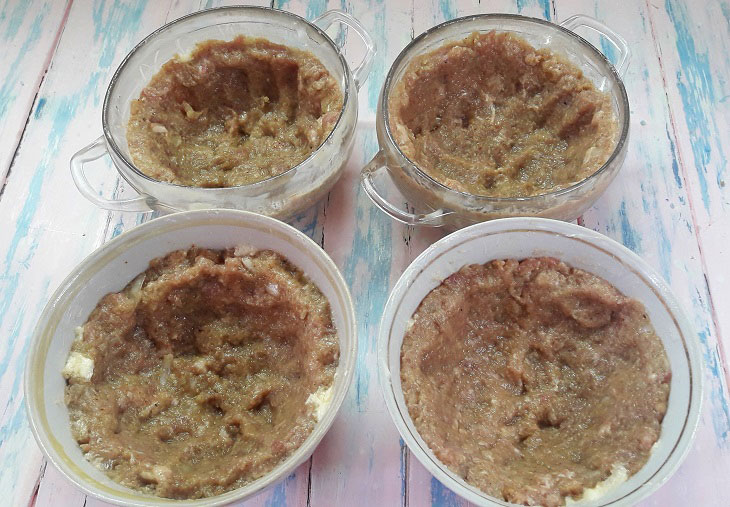 8. Grate the cheese.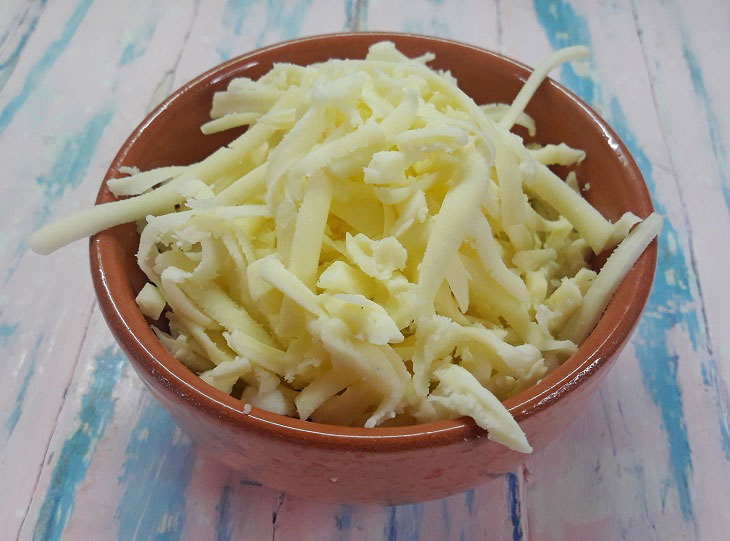 9. Combine the rest of the ingredients for a complex omelet together, finely chopping the onion.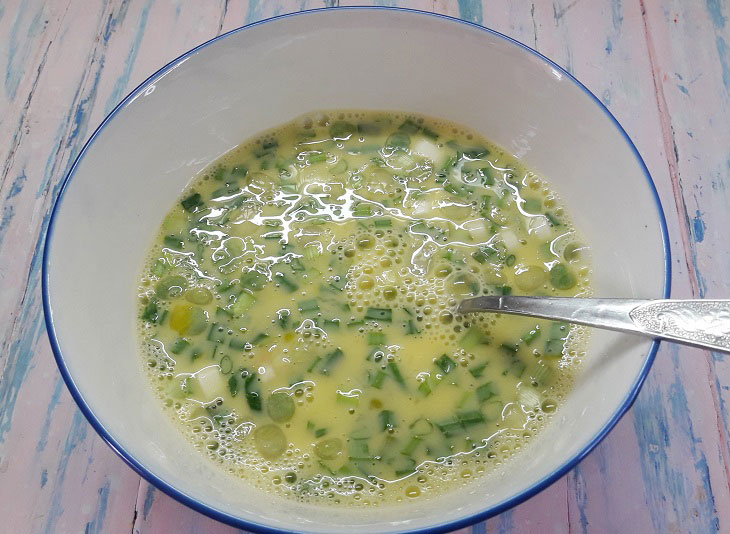 10. Line the bottom of the meat baskets with cheese.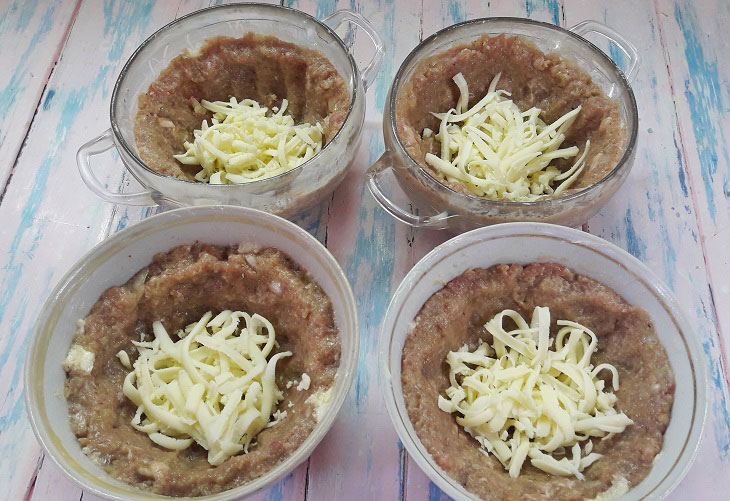 11. Add string beans.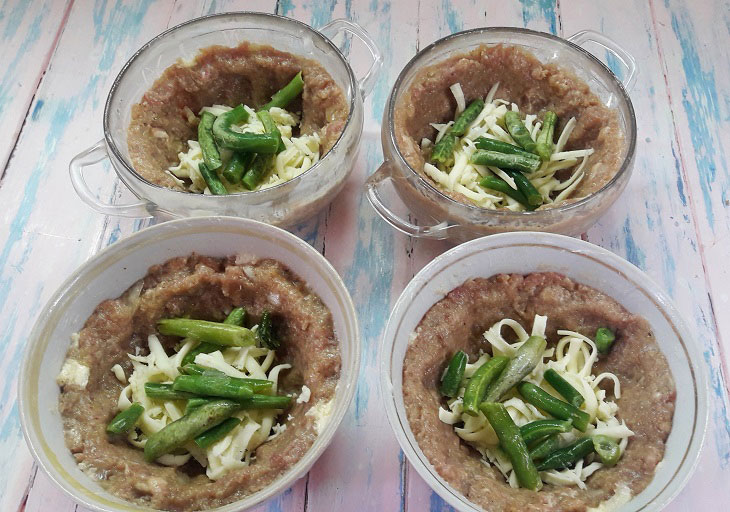 12. Pour all over the omelet mass.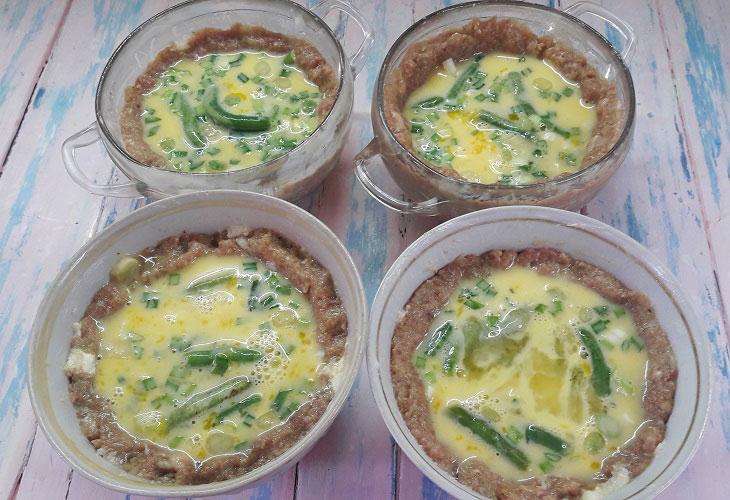 13. The oven must be cold. Set the baking sheet with the forms to the middle level. Set the thermometer to 180 degrees and, from the moment this temperature is reached, bake the meat baskets for half an hour.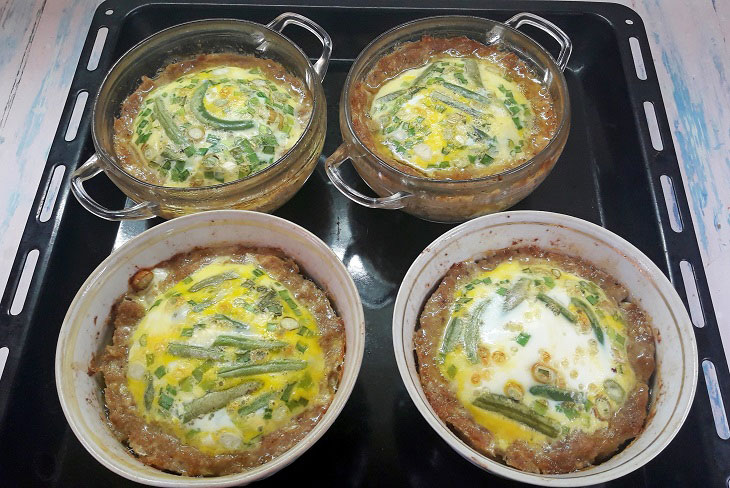 14. By running a silicone spatula along the contact lines of the baskets with the mold, they can be easily removed.
A few fresh vegetables, lettuce leaves will complement this beautiful dish, the delicate and juicy taste of which will not leave anyone indifferent.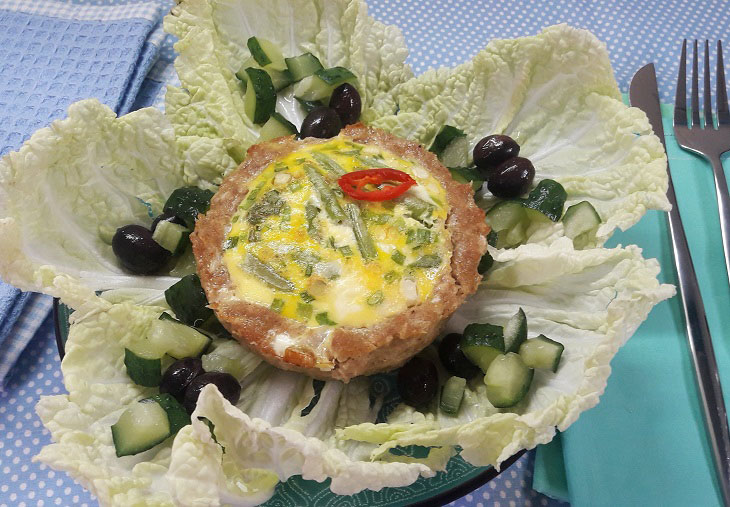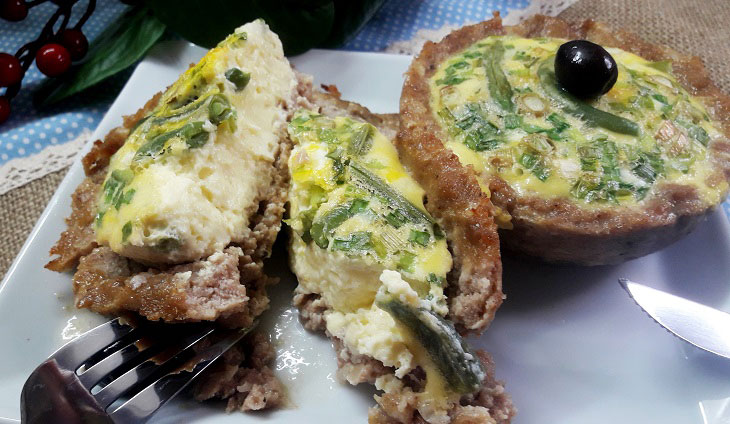 Bon appetit!