Thin Armenian lavash is a versatile dish with a neutral taste, popular with modern housewives. Pies, quick snacks, rolls and sweet strudel with fillings are prepared from it.
Making homemade pita bread is very simple and inexpensive. For the recipe, you will need white wheat flour of the highest grade and odorless vegetable oil. It is best to bake products in a thick-walled pan with a non-stick coating.
After baking, pita bread should be moistened with boiled water. For uniform wetting of finished products, I recommend using a spray gun or a silicone brush.
Ingredients:
Flour – 2 tbsp. (200 ml) + 0.5 tbsp. on the dust
Water – 1 tbsp. (200 ml).
Vegetable oil – 2 tbsp. l.
Salt – 1 pinch.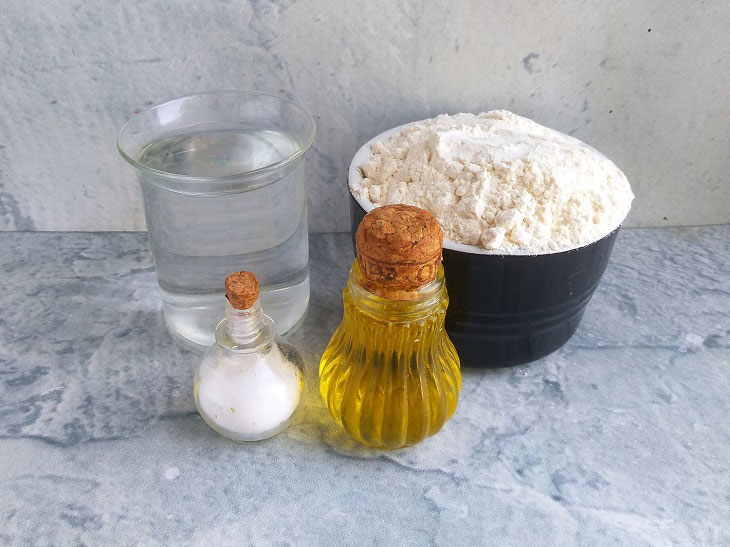 How to cook:
1. Sift the flour into a bowl for kneading the dough, add salt and mix the mass with a dry whisk.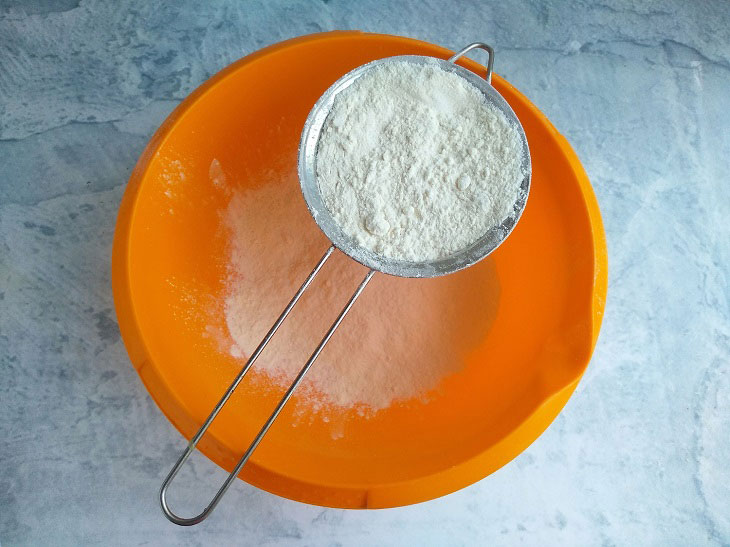 2. Boil water, mix with vegetable oil and add to the flour mixture. Gently, so as not to burn yourself, mix the custard dough with a silicone spatula or spoon.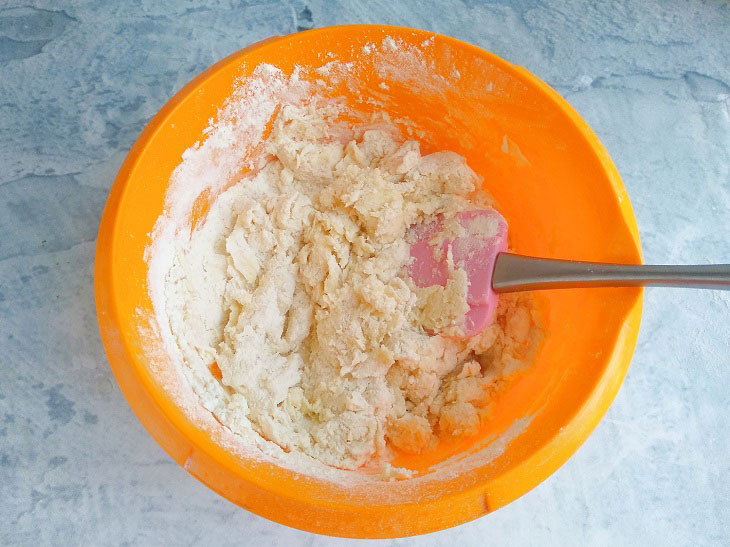 3. After cooling, transfer the dough to a hard surface and knead until smooth and uniform.
The dough should not stick to your hands.
Cover the dough with cling film and leave for 20 minutes at room temperature.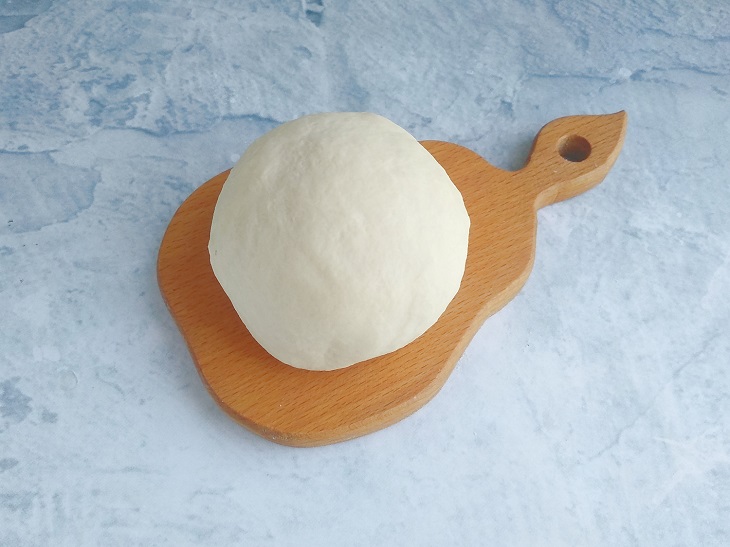 4. Punch down the dough again and divide into balls a little larger than a walnut.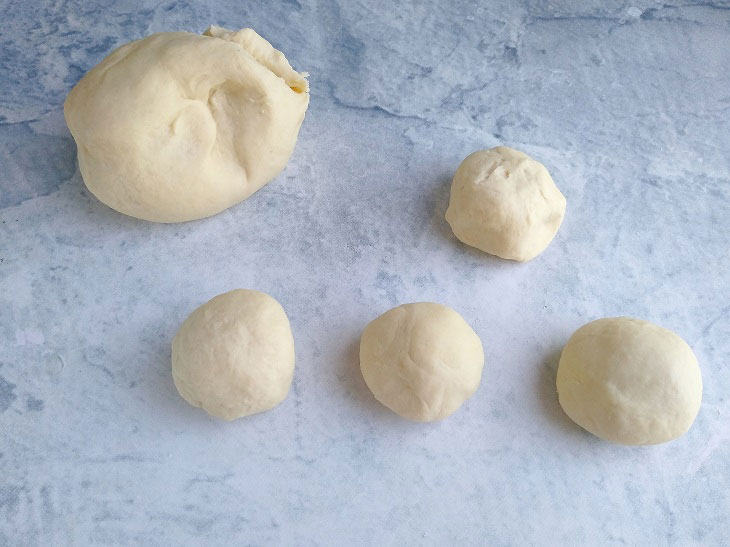 5. Sprinkle the table with flour. Dip each ball in flour and roll with a rolling pin into a cake with a diameter of 23-25 ​​until transparent.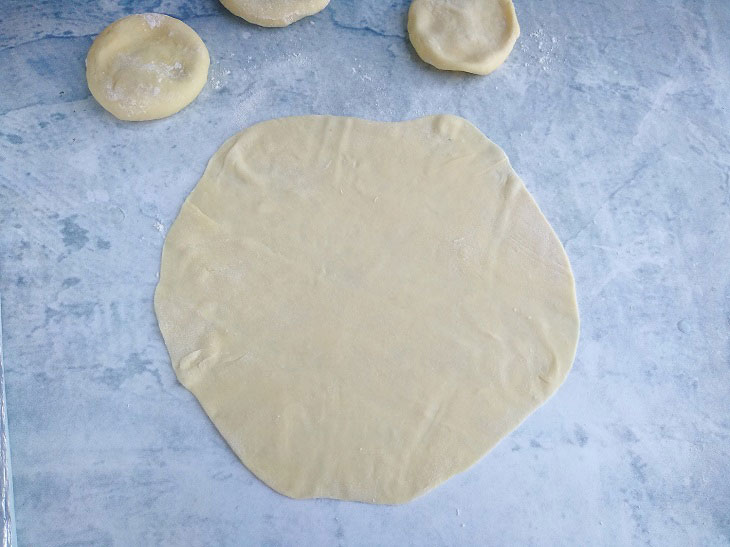 6. Using a suitable plate, cut off the edges of the cake.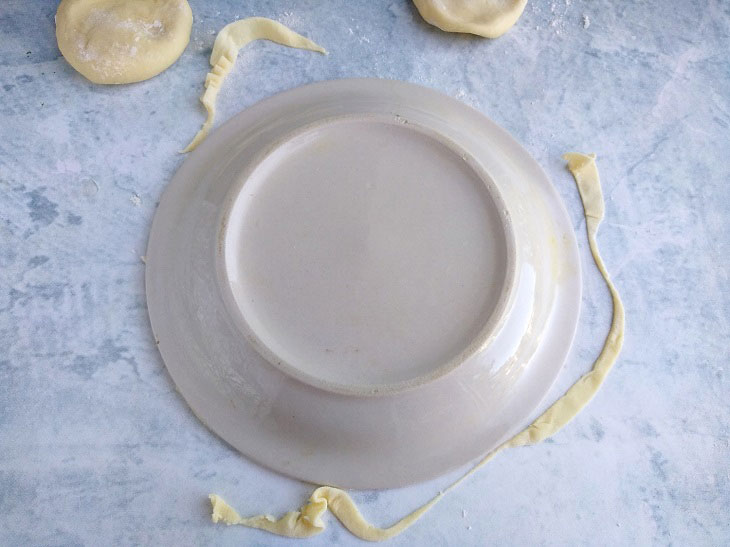 7. Put the products on a dry hot pan. Bake over high heat until bubbles and appetizing spots appear.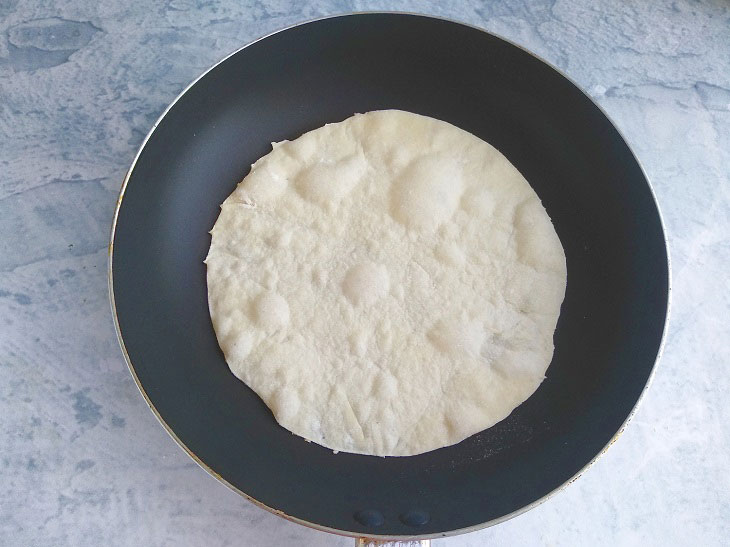 8. Turn the cake over, cook in the same way for about 1 minute.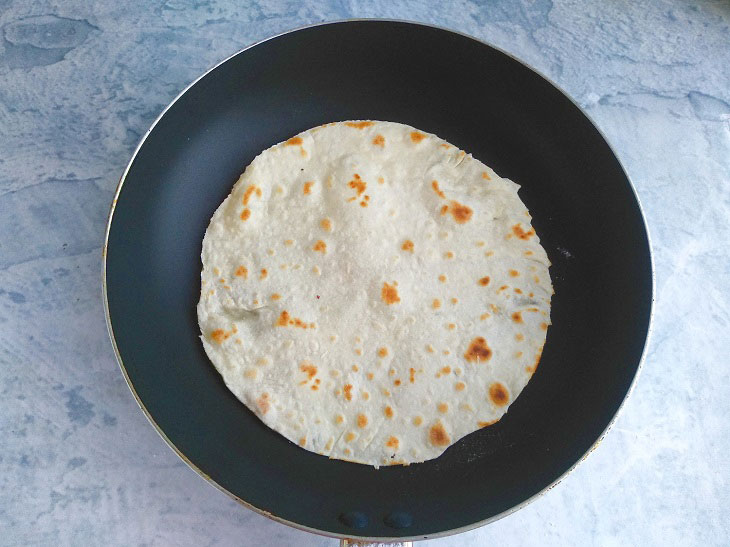 9. Transfer hot pita bread to a plate, moisten with boiled water from a spray bottle (3-4 clicks), pay special attention to the edges. Stack the finished cakes. Cover with a towel, cool.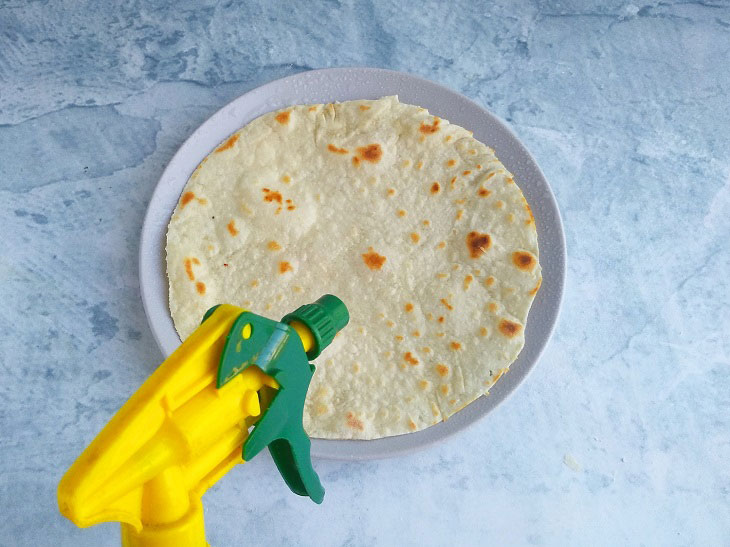 Homemade pita bread is thin, soft and plastic with a slightly layered structure.
You can wrap the filling in it, cook homemade shawarma or serve instead of bread. Store pita bread in a plastic bag in the refrigerator for up to 7 days.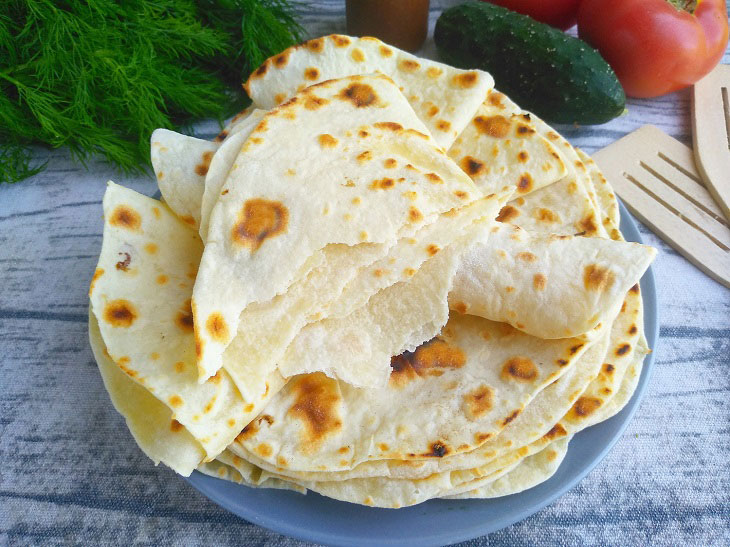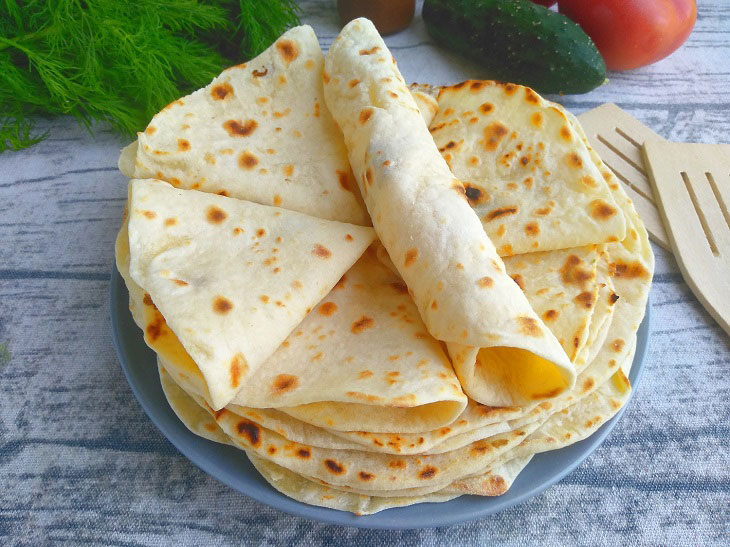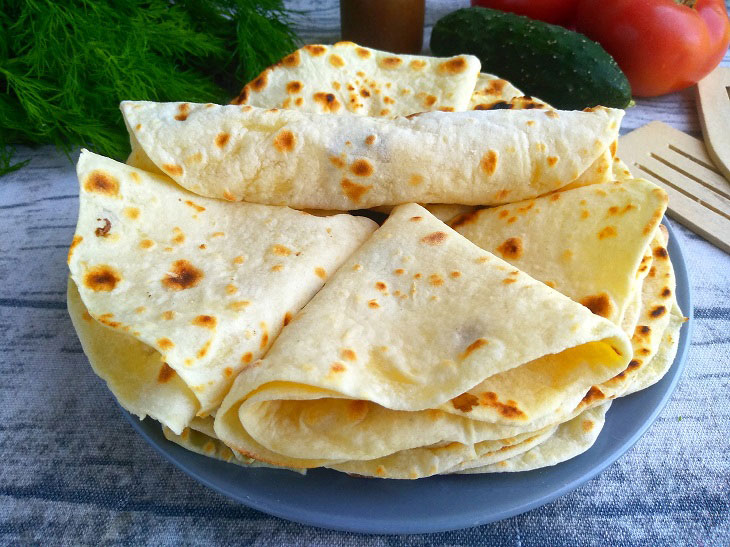 Bon appetit!