It turns out that in order to prepare pies, you do not need to knead the dough. You can make them from a baguette. Such pies are tasty, satisfying, and as a filling, you can use stewed cabbage, mushrooms, meat, sausage and more.
If you pre-prepare the filling (fry meat, mushrooms or cabbage in a pan), then you can significantly save the cooking time for this dish. A baguette for cooking is suitable fresh or yesterday. The size of the pies can be made larger or smaller. It is best to serve ready-made baguette pies immediately to the table while they are hot and crispy.
Ingredients:
Baguette – 1 pc.
Egg – 1 pc.
Vegetable oil – 2-4 tbsp. l.
Chicken fillet – 100 g.
Mushrooms – 100 g.
Mayonnaise or homemade sour cream – 1-1.5 tbsp. l.
Salt – to taste.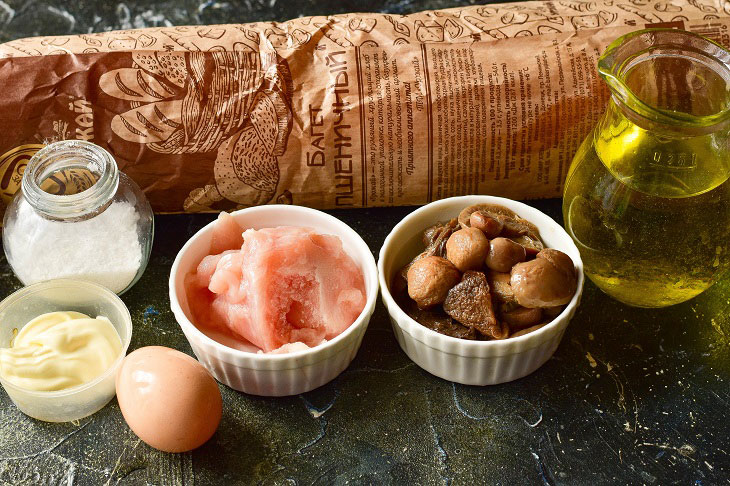 How to cook:
1. Beat the egg into a medium-sized bowl. Put mayonnaise or sour cream to it, mix everything very well with a fork.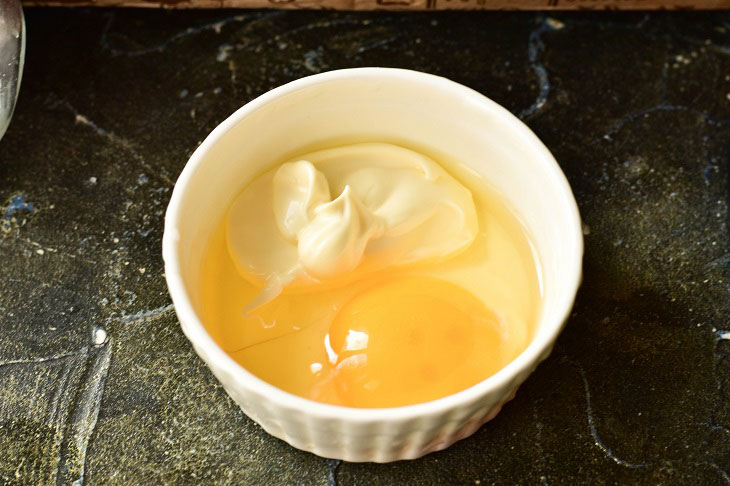 2. In a frying pan, fry the chicken fillet, cutting it into small pieces beforehand.
3. In another pan, fry the mushrooms for literally 3 minutes.
If forest mushrooms, then it is better to boil them first.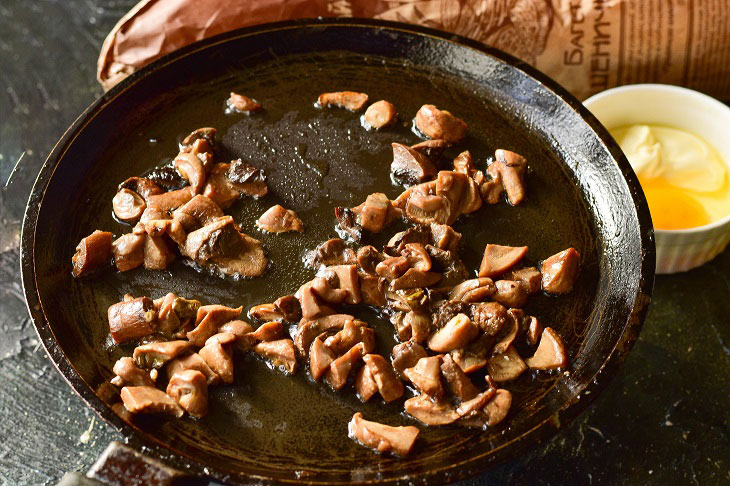 4. Cut the baguette into pieces.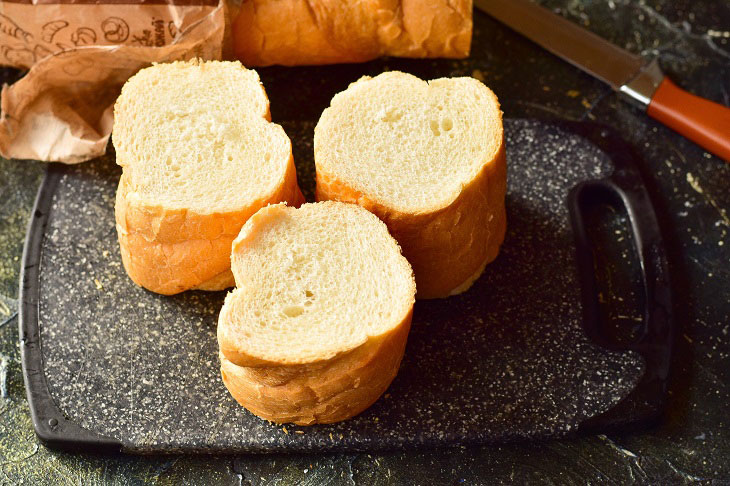 5. Press the middle in each, as it were, to make a hole.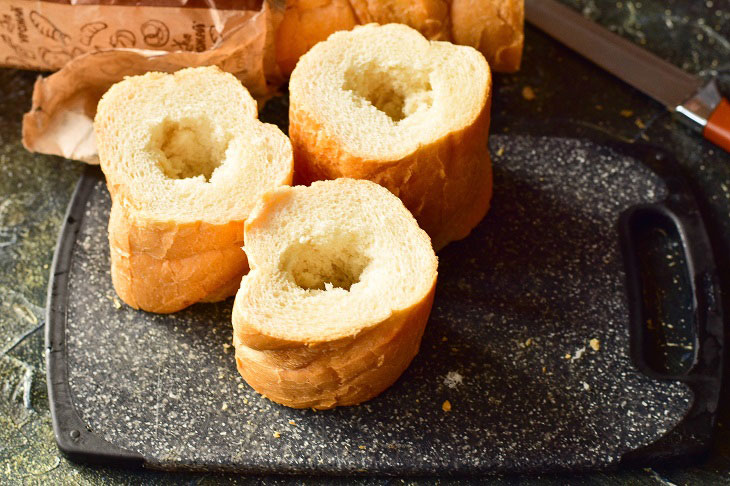 6. Put the fried meat in the middle of each baguette.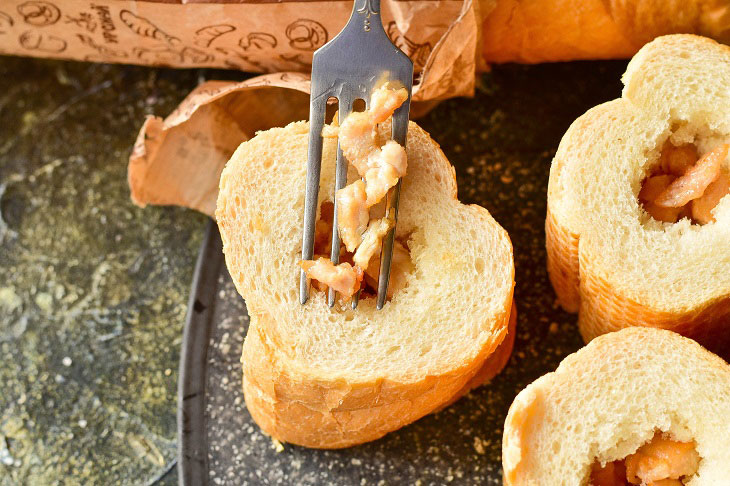 7. Then do the same with fried mushrooms. By the way, even pickled mushrooms can be used instead.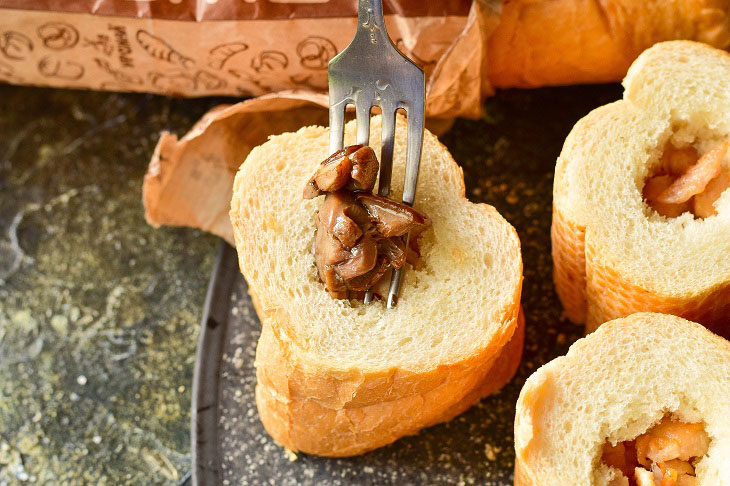 8. Now fill each piece of baguette with egg batter.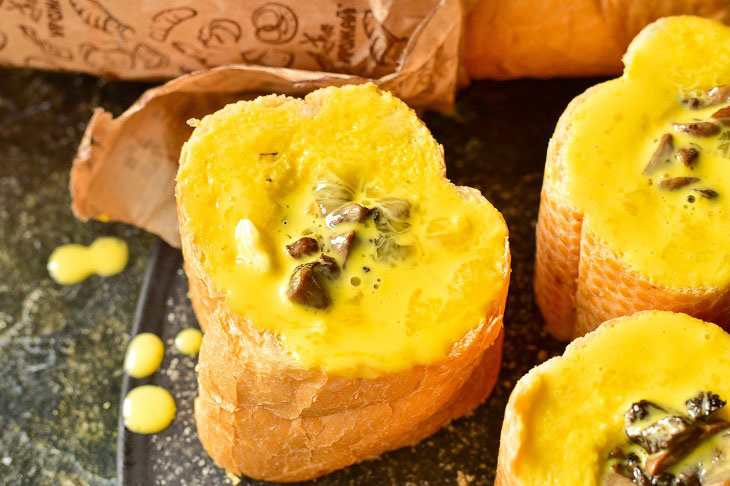 9. Send the prepared pies to the oven preheated to 190 degrees for 10-15 minutes.
Set the finished pies on a dish, decorate them with parsley on top and boldly serve them to the table. Believe me, your guests will definitely be delighted with this yummy!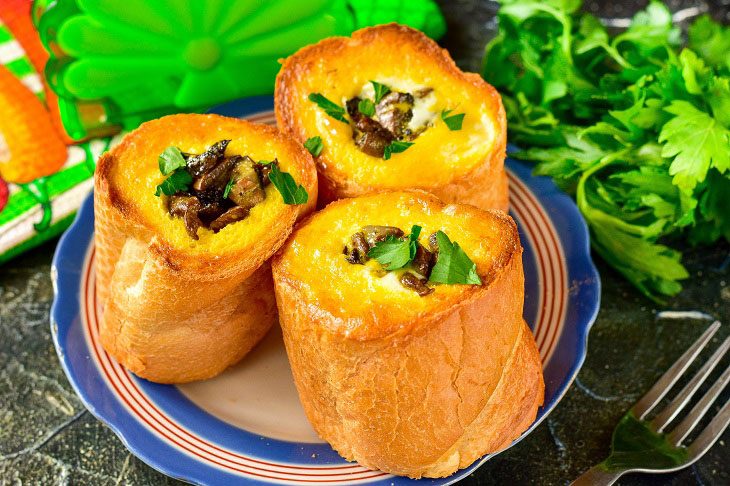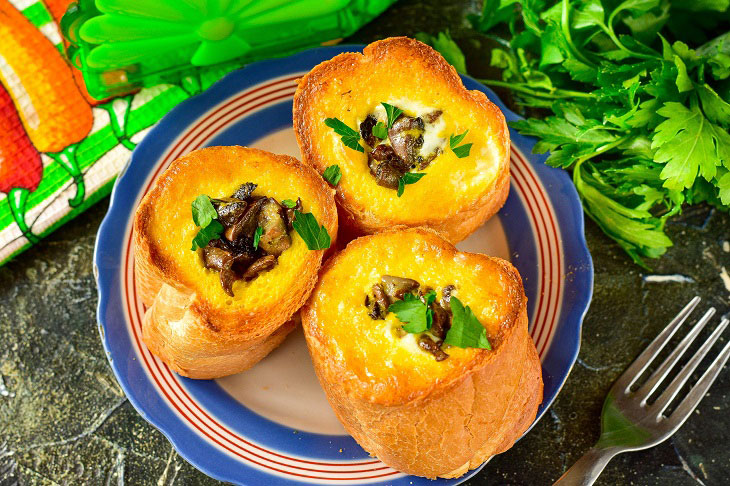 Bon appetit!