If you are on a diet or follow a healthy diet, cook delicious steamed diet meatballs. There is no fat in their composition, and fresh vegetables and herbs are used as a supplement. Serve meatballs immediately after cooking for lunch or dinner with sour cream or sweet and sour sauce and fresh vegetable salad. Take with you to work as a hearty snack.
Ingredients:
Minced chicken – 250 g.
Rice – 60 g.
Sweet pepper – 60 g.
Parsley – 6 branches.
Onion – 50 g.
Garlic – 1 – 2 cloves.
Canned horseradish – 0.5 tsp
Salt – to taste.
Ground black pepper – 1 pinch.
Vegetable oil 250 g – for lubrication of the form.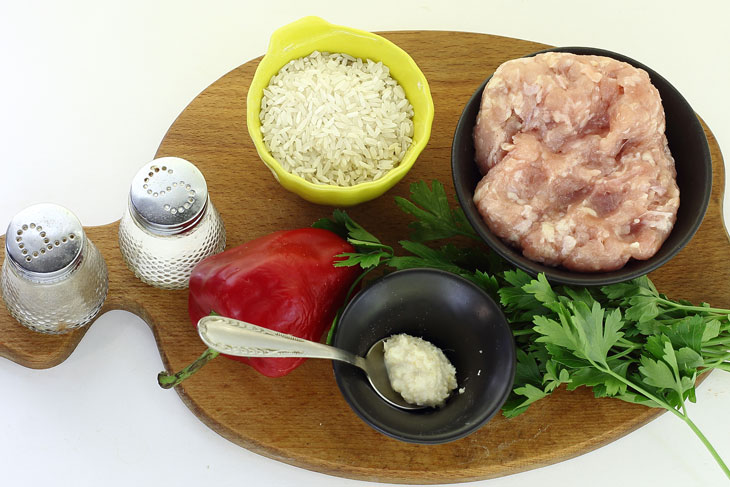 How to cook:
1. To make meatballs dietary, buy minced chicken fillet or cook it yourself. Rinse the sweet pepper and pat dry with a towel. Remove the seed pod. Cut into a small cube. Add to mince. Mix well, stirring the pepper cubes into the minced meat.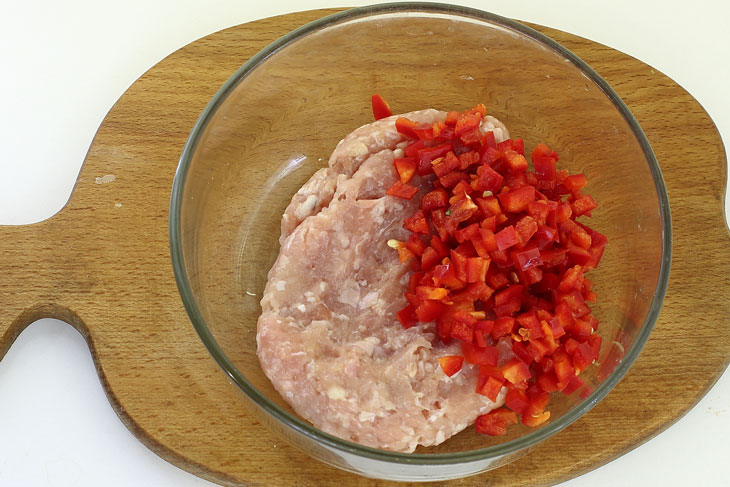 2. Peel the onion and garlic. Rinse the vegetables and pat dry with a paper towel to remove excess moisture. Cut into small pieces. Add to the rest of the ingredients and mix well.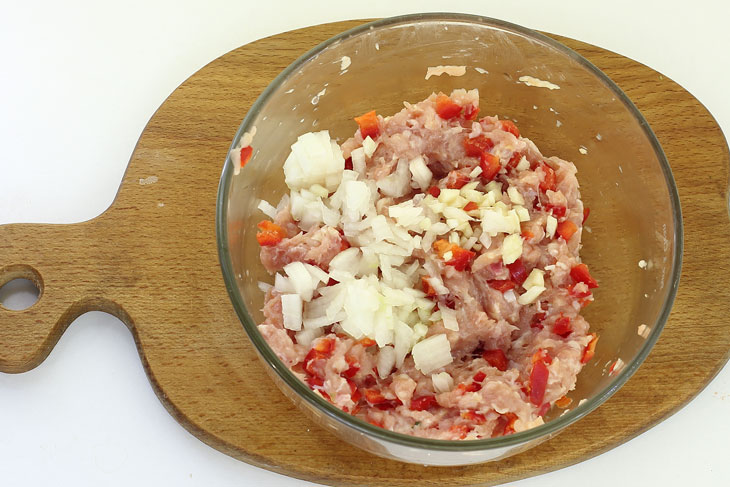 3. Use any kind of rice. Rinse it well. Boil until half cooked in plenty of water. After cooking, drain in a colander and rinse thoroughly with warm water. Leave for 10-15 minutes to drain all the liquid. Add rice to minced meat and stir until evenly distributed.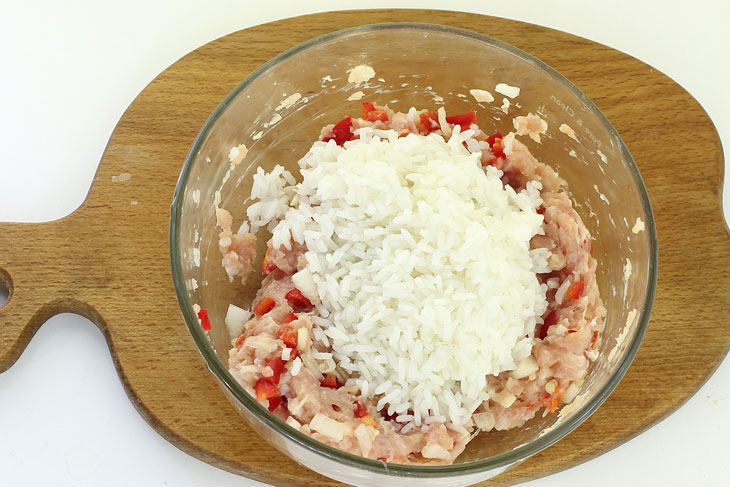 4. Rinse and pat dry parsley or other herbs. Tear off the leaves, finely chop. Add greens, canned horseradish, salt and ground pepper to the minced meat. Stir and lightly beat off so that the mass turns into one whole.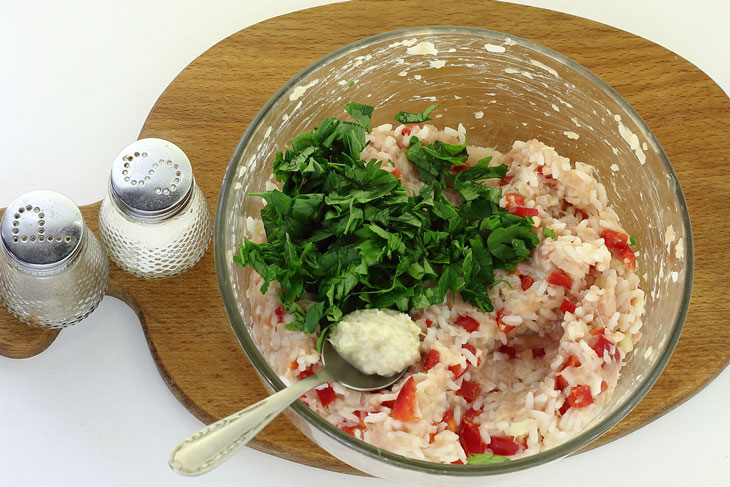 5. From minced meat, form blanks of the desired shape and size.
It is better to make meatballs not very large.
Grease a steamer tray or a heat-resistant plate with vegetable oil. Lay out the blanks. Pour 300-400 ml of boiling water into the bottom of the bowl. Move the meatballs to the multicooker bowl. Cover with a lid. Turn on the "steamer" program for 10 minutes. Since everyone has different models in terms of power, be guided by your technique.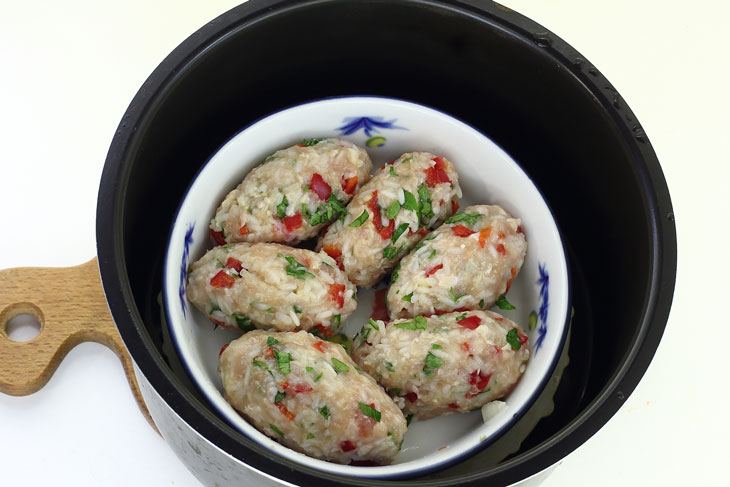 Steamed meatballs are ready.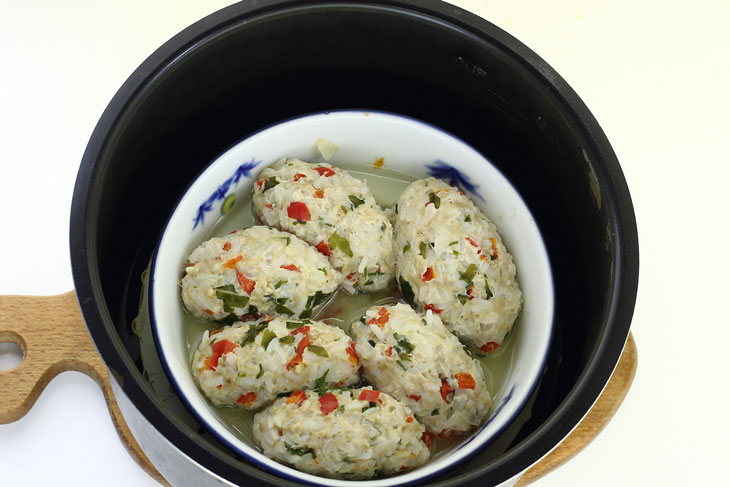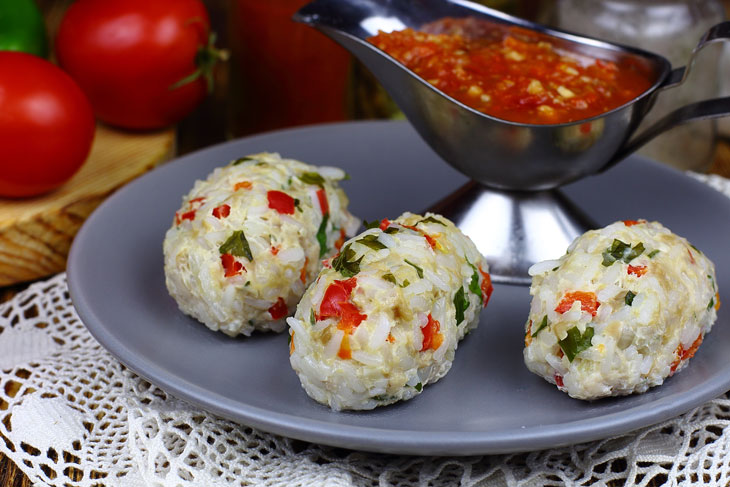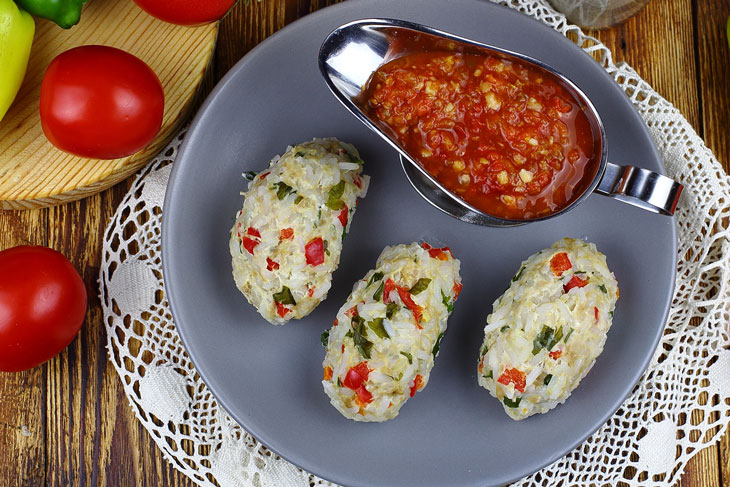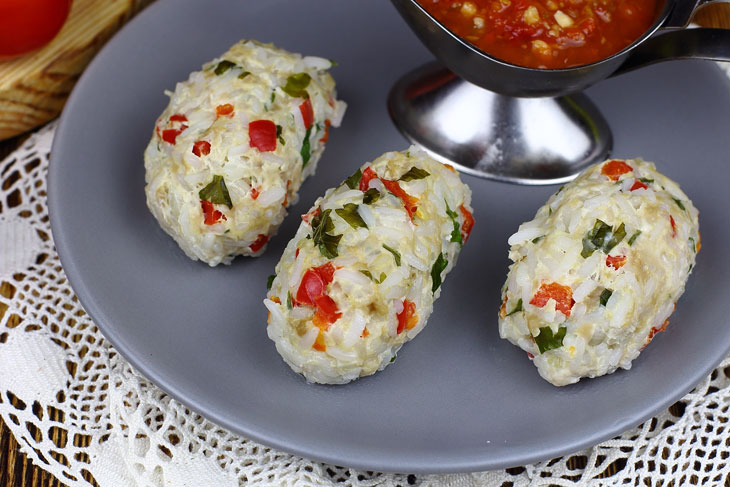 Enjoy your meal!