Spicy Thai Chicken is perfect for those who love spicy meat.
Both less fatty chicken fillet and more fatty chicken thigh (boneless) will do. As a vegetable component, you can use any sweet pepper, onion, green beans, garlic, ginger. To get spicy meat, you need to add red ground pepper – you can choose the amount yourself, especially if the whole family will taste the dish. It is quite possible to add pepper separately to the plate just before serving.
Ingredients:
Chicken meat – 350 g.
Bulgarian pepper – 1 pc.
Bulb – 1 pc.
Garlic – 2 cloves.
Vegetable oil – 30 ml.
Soy sauce – 45 ml.
Teriyaki sauce – 30 ml.
Salt – 2 pinches.
Red ground pepper – on the tip of a knife.
Spices – 2 pinches.
Green onions – 2 feathers (for serving).
How to cook:
1. Prepare the chicken fillet – wash, cut off all excess. Take the necessary vegetables, sauces, oil and additives.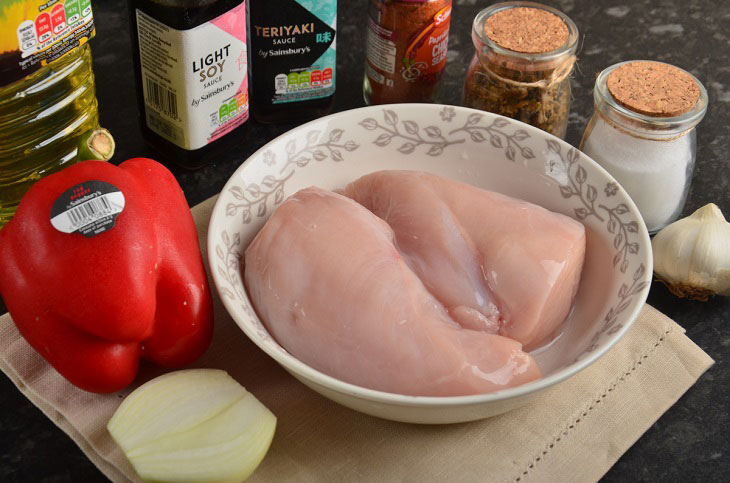 2. Wash the bell pepper and chop into thin strips. You can take any sweet pepper.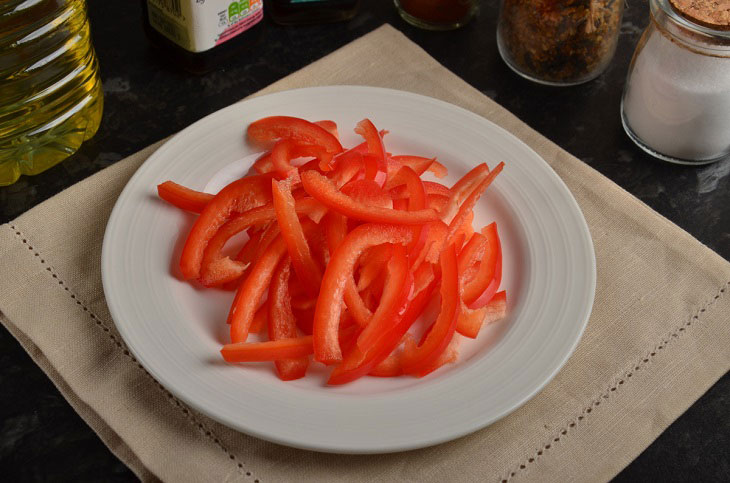 3. Cut the turnip into thin strips or half rings, peel the garlic, cut into strips or slices.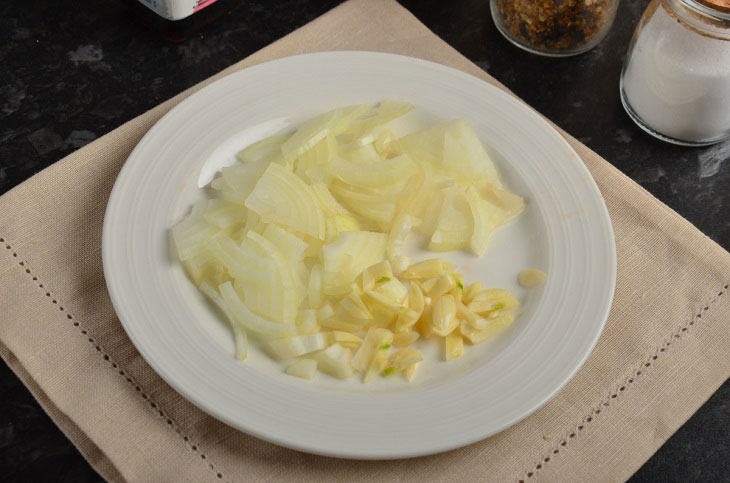 4. Heat the oil for frying in a pan, send the prepared vegetables to fry. Stir and make a quiet fire.
If the garlic suddenly burns, it is better to remove it, as it will add bitterness.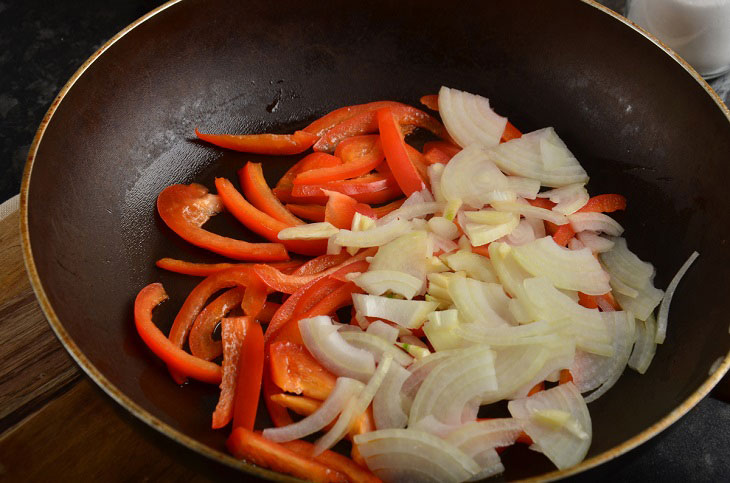 5. Cut the fillet into small oblong pieces or even into strips.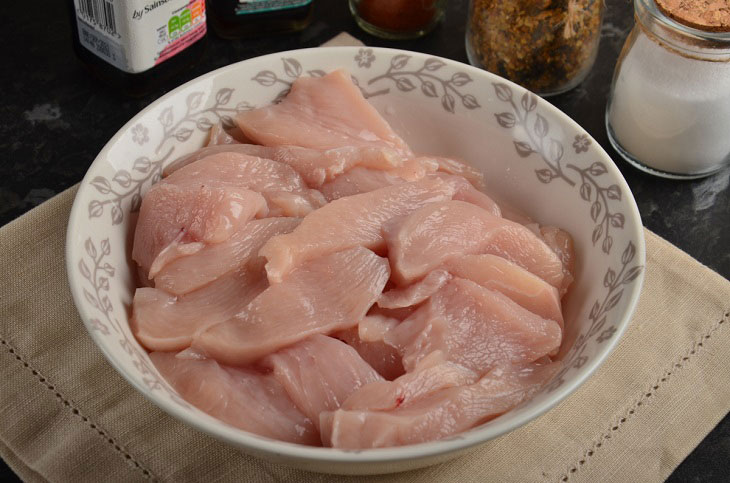 6. Send the chicken meat to the pan, mix with vegetables.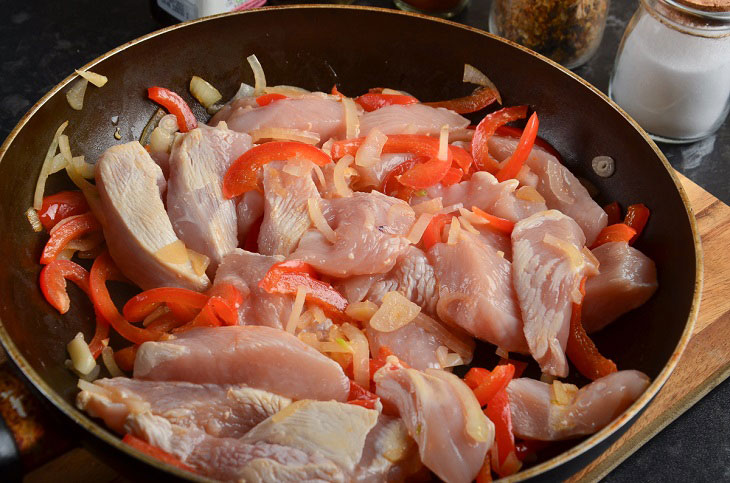 7. Add salt – keeping in mind that soy sauce is also salty. Also add spices. Mix everything and fry over low heat for about a quarter of an hour. Periodically you need to mix everything.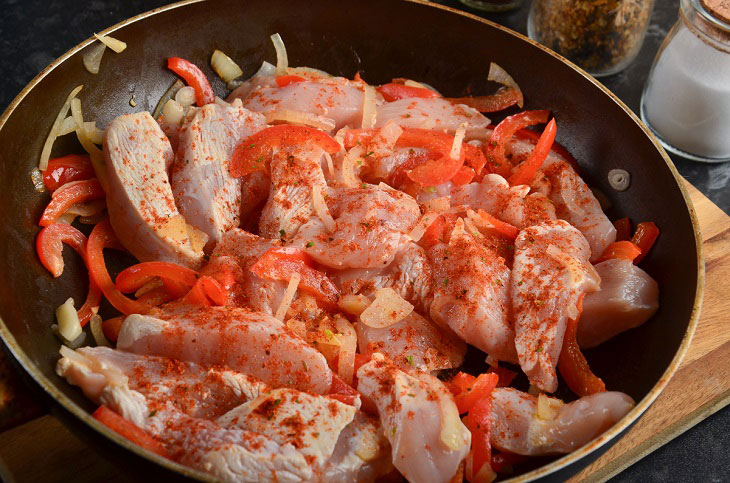 8. Pour the soy sauce and teriyaki into the pan. Stir and simmer over low heat for another 10 minutes.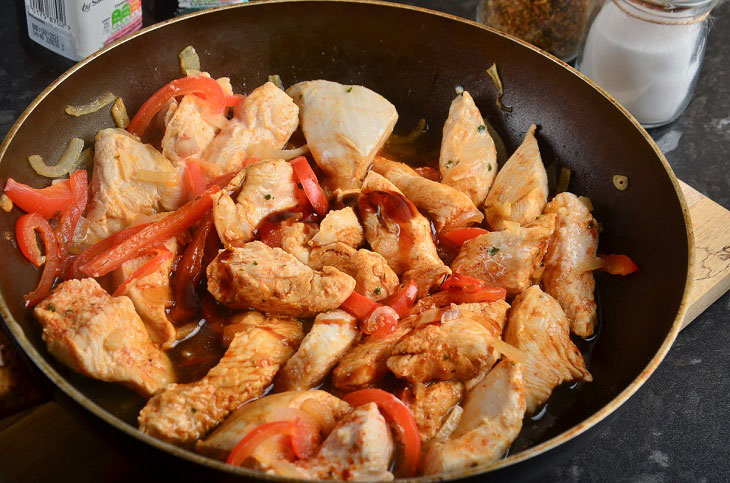 You can serve the dish immediately – then the chicken pieces are as soft and juicy as possible. The dish will look more appetizing if you add pieces of green onions.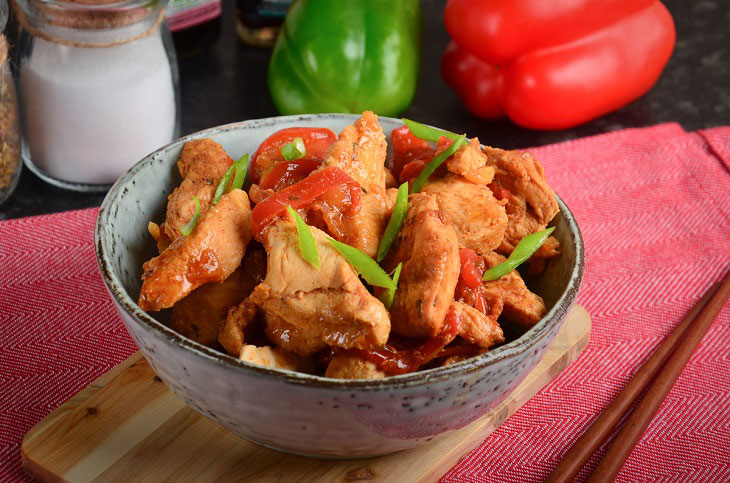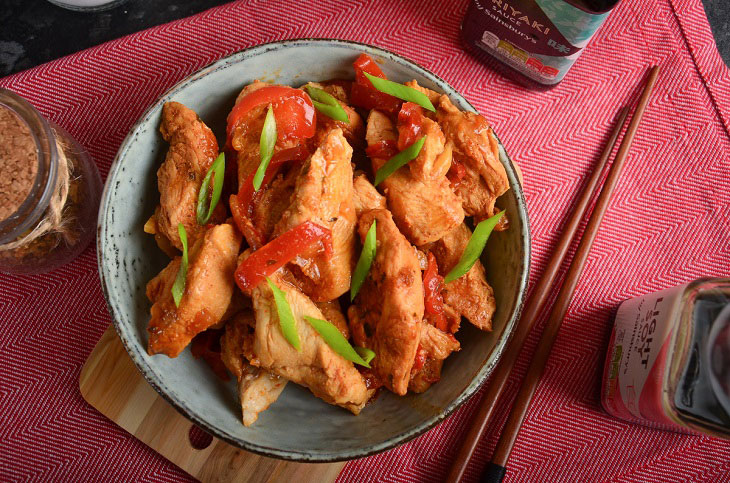 Enjoy your meal!