Raisin Salad is a delicious vegetable salad made from inexpensive ingredients. You can fill the finished snack with mayonnaise or sour cream. In addition to the ingredients listed below, you can safely add some other additives to the salad, for example, prunes, dates, chopped nuts (walnuts or peanuts).
You can take smoked or regular processed cheese. Pickled cucumber should not be too sour, otherwise the taste of the finished salad will turn out the same. Beets should be purchased not too large in size, ideally it should be no more than 10 centimeters in diameter. If it is generally small, then this is just perfect, since it is such a vegetable that is the most sweet and juicy in taste. Beets for making salad need to be baked in the oven. You can pre-wrap it in foil, or you can bake it like that.
Ingredients:
Beets (medium-sized) – 1 pc.
Chicken eggs – 2 pcs.
Pickled cucumber – 1 pc.
Smoked sausage cheese (or 2 processed cheeses) – 120 g.
Mayonnaise – 1 tbsp. l.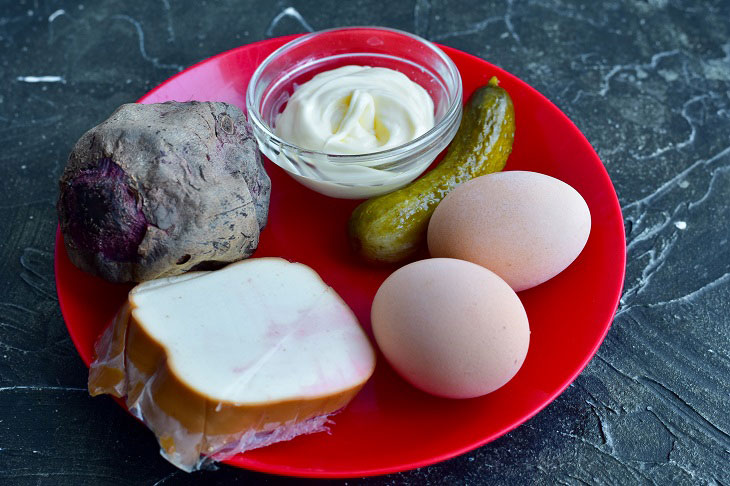 Cooking:
1. Put the eggs in a ladle, pour warm water over them and put them on the stove. After the water boils completely, reduce the heat. Boil eggs for 7 minutes. Then cool them, pour cold water, peel and grate on a fine grater.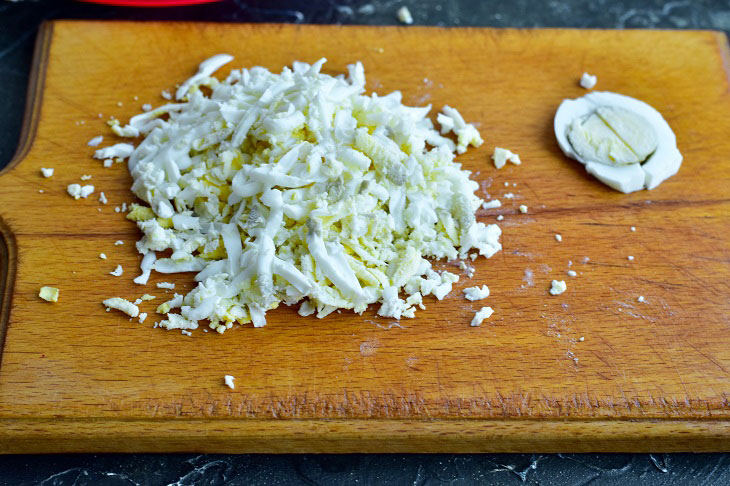 2. Send the beets to the oven preheated to 200 degrees for 60 minutes. Peel the baked beets and grate on a coarse grater.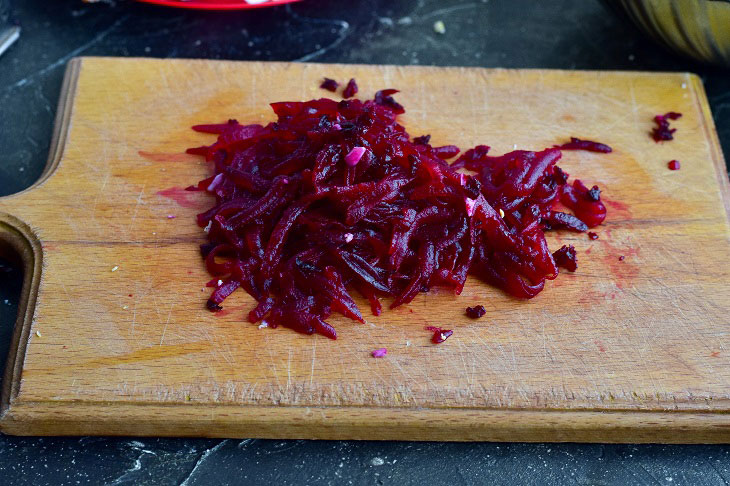 3. Cut the pickled cucumber into small cubes.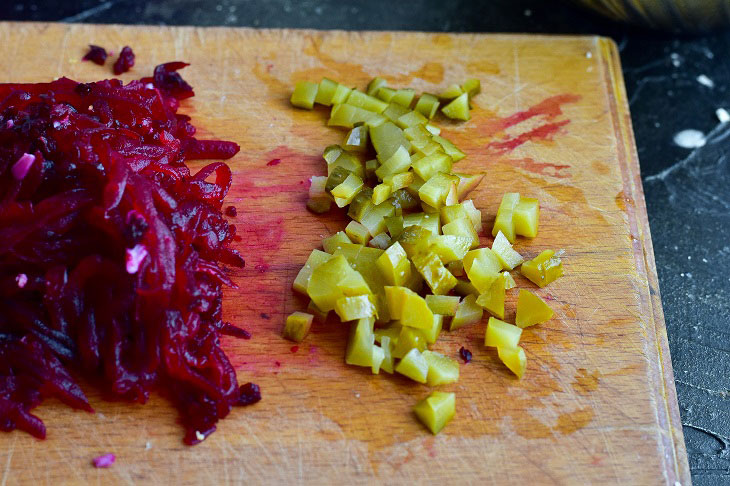 4. Grate sausage cheese on a coarse or fine grater.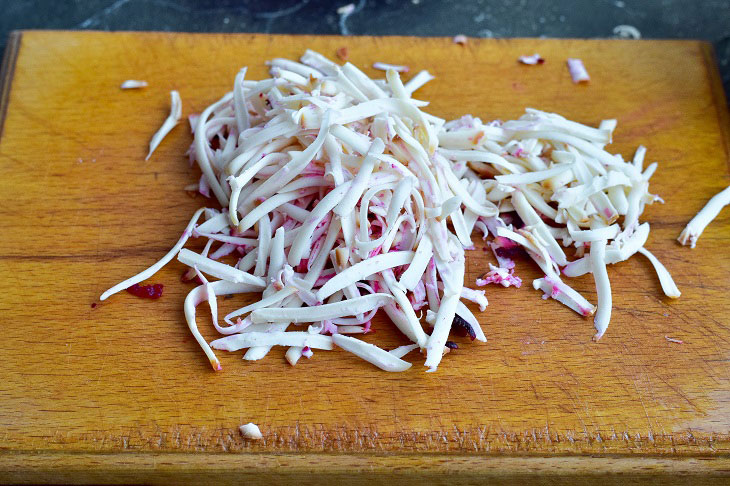 5. Put all the ingredients in a bowl.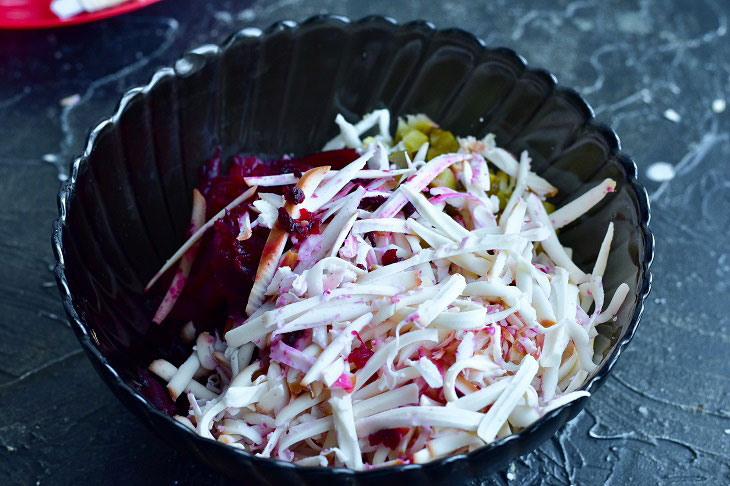 7. Add mayonnaise or sour cream.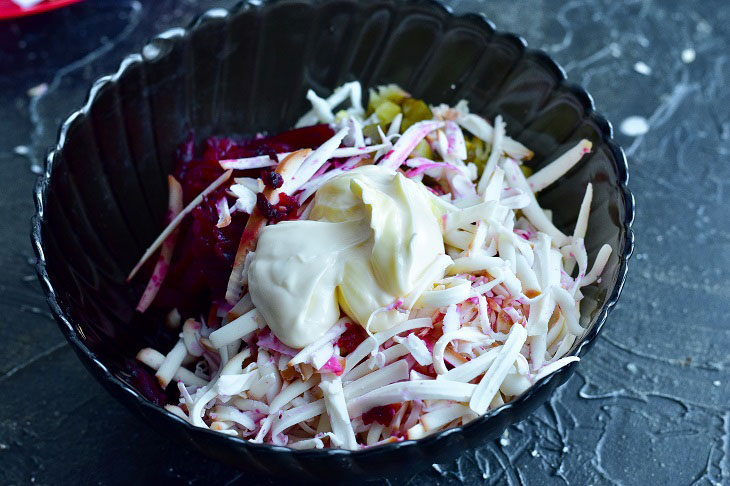 8. Mix everything well.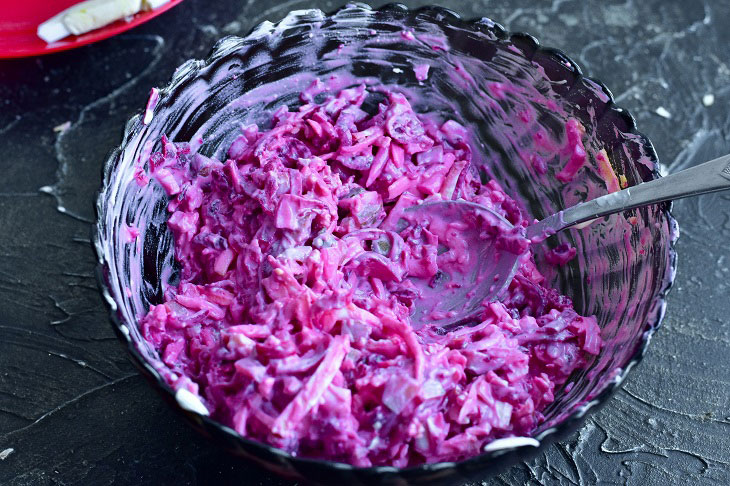 Transfer the salad to a beautiful dish, put a sprig of greens on top and serve!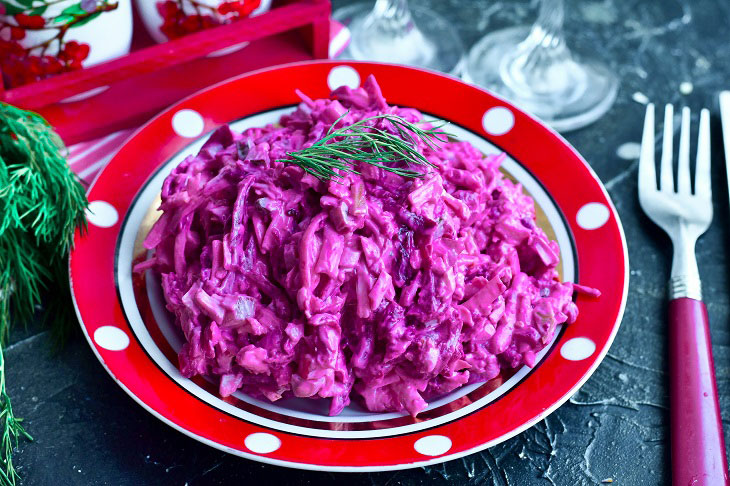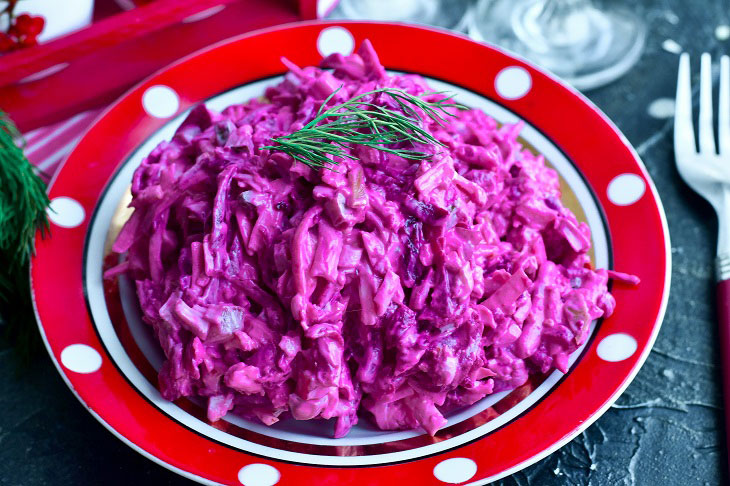 Enjoy your meal!